International Institute For Global Leadership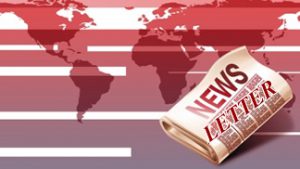 Issue #208 *April 2019
www.global-leadership.com
Asheville, NC USA
Guest Editorial
Getting To Yes: Negotiating Agreement Without Giving In
Aloys Hakizimana (Rwanda)
Aloyshakizimana00@gmail.com

Below are some key points from Aloys' recent assessment, "Getting to Yes:"
The traditional way of resolving a conflict by a court's decision determining the winner and the loser could not build a lasting good relationship. But one could wonder how you could help people to resolve a conflict between them without determining the losing party and the winning one. Could all parties win in a case? Want it or not, the authors define a wise agreement as the one that "meets the legitimate interests of each side to the extent possible." When reading this principle, I remembered the content of ancient Rwandan courts' decisions, where judges concluded sometimes that both parties had won and failed. In Kinyarwanda, it is named "gutsindagurana." As difficult as may be the translation, the meaning of the term is almost the same as "win-win." Even though people used to laugh while hearing such decision from the judge's mouth, it is only in such cases where both parties left the courtroom satisfied with the judge's decision.
Even though the ADR in general and negotiation in particular are more efficient than litigation, it has been noticed that lawyers fear the use of those methods. Lawyers fear that their knowledge of legal notions will lose their importance. In the client's mind, the lawyer's image is the one standing before the court, impressing the audience in a rhetoric manner, citing the provisions of law and referring to the well-known decisions of court as well as writings of eminent jurists. Sitting around the table and trying to convince the other party to reach an agreement is nonsense because the lawyer has been hired for stunning and kneeling their adversary. Lawyers fall in the same understanding. Since they are paid by clients, they want to impress them by moving in a field not well known by the general public (domain of law). However, nobody ignores that, as the Rwandan adage says "you cannot leave a battlefield without a scratch" and as said by this commonly known adage in the domain of law, "a worst amicable arrangement is better than a very good trial."
Ideas drawn from the book "Getting To Yes" are very helpful for me as a lawyer for advising clients, assisting and/or representing them before courts. Since Rwandan legal system, as many others worldwide, is turning from trial procedure to out-of-court settlement of disputes, all partners in justice are encouraged to promote this system for achieving the goal of promoting peaceful settlement of disputes. There is no gain in winning a judgment (if there is a win) and leave behind a trail of hatred between your family and the other party's. Even in courts, the Rwandan judges have been advised to let aside the terms like: "X wins the case and Y loose". They may use instead: "X's pretentions are founded; Y's pretentions are not founded." This reflects the political will of the country to favor out-of-court settlement of disputes and consequently the lawyers' benefit in studying the methods of ADR in general and negotiation in particular.
What Others Are Saying
Bem Gura Ahua (Nigeria)
abiorgura@gmail.com
What have you Learned? How have you Changed?
How I have changed and what I have learned in the course of my Level One and Two IIGL studies are numerous and most are dormant, most likely because I have not had situations that require me to use what I have learned but I know I have certainly learned a lot. From my assessment of myself and how I have changed, I would point to these four areas; spirituality, self-image, goal setting and communication.
Spirituality: Reading Real Magic marked the pivotal point in my life because up to this point I had never thought of myself as spiritual. But this book opened my eyes to the fact that I am a spiritual being operating in this body. Even though I did struggle with most of the ideas the author put forward at first, after reading the book several times and examining every idea diligently the shift started just as the author also cautioned that these ideas should not just be accepted like that but that the reader should move from their position to knowing after examining these ideas. The impact of all these ideas; that I am a spiritual being and that it is from the spirit that I am observing life enabled me to seek more knowledge in things of the spirit and this led me to read other spiritual books. My knowing that I am a spirit being not this body I see has changed the way I view life and how I treat others. From my search of things of the spirit I got to know that I am to be careful with my thought as well as how I act towards others. Since my thoughts are from the spirit, if I seek to hurt someone with my thought, I would only hurt myself because my thought to hurt would be attracted to me.
Self-Image: I use to be very shy and looked at myself as being inferior to others. This was mostly before I started reading and practicing the exercises in Psycho-Cybernetics. I sometimes wonder if Michael knew I had a poor self-image, this is because this was among the first set of 3 books that was sent to me for assessment. It was a difficult book for me to read because every sentence in the book seemed to judge me by pointing out things I felt were flaws in my personality. Over the years with the help of the ideas I got from the book I can now stand before any set of persons and confidently express myself, this is something I couldn't do before. My improved self-image has allowed me to express myself freely during interviews and when teaching. IIGL studies have boosted my self-image and confidence a whole lot.
Goal Setting: Before my IIGL studies, I used to plan and set goals but it was most times a short term plan which do not conform to what a goal should be like. I am much happier now that I have goals in place and operate with them because each success brings me joy and guides me in the desired direction which I intend taking. I never used to bother to plan anything but now, I can't think of acting without a plan in place because this can easily lead to frustration. In the past I have tried using a to-do list to organize my day and because I couldn't stick to the to-do list I felt frustrated and gave up on the use of to-do list that it doesn't work and this led to more frustration and poor results. With goals in place I feel more motivated and energized to go about my daily activities.
Communication: Communication to me was simply to open my mouth and allow every word that comes across my mind out irrespective of whether it was going to hurt the listener or not. I didn't know that there is a way to communicate that did not involve evaluating the other person. Communication devoid of evaluation has been beneficial to me in communicating to myself and others. My communication with myself (self-talk) has changed from that of criticisms to one of compassion whereby I try to understand how and why I acted in a particular manner rather evaluating the action. The other aspect of communication, is that I have learned not to listen to evaluation in other communication with me, in this way I have less arguments with people, I also don't feel resentment by the way people communicate with me. This is as a result of my awareness to focus on what the other person is feeling and needing rather than interpreting their words in a judgmental way. This has been most helpful when I interact with my dad, I have been enjoying our communication this day and we have had less argument in recent times.
With the kind of environment I live in I never would have been able to change this much within this short time and I am indebted to IIGL for this. Allowing me to grow and have a chance to direct my life in my desired direction as well as help others do same.
(Ahua is a Level Three Student).
What our Students are Reading
Becoming a Person of Influence By John C. Maxwell and Jim Dornan ($14.99)
This book holds a wealth of practical knowledge for those who want to move up the corporate food chain. But even if you don't have professional ambitions and simply want to be a better human being, you've come to the right place. John C. Maxwell and Jim Dornan start with the basics, teaching that honesty, integrity, unselfishness, kindness and understanding are crucial components of any relationship, business or personal. They believe that as you strengthen your character, you will enjoy a more fulfilling and productive life, at home and at work. Since they reframed some concepts to fit chapter themes, the material is repetitive at times, but it is spiced with entertaining anecdotes and glimpses of business celebrities.
Students/Graduates In Action
IIGL Graduate Noeline Kirabo is one of 200 African Female Entrepreneurs in Cairo Egypt!
IIGL Graduate, Past Board President and Ugandan National Coordinator Noeline Kirabo (Uganda) noelinekirabo@yahoo.com attended the African Women Entrepreneurship Cooperative in Cairo, Egypt in March. The AUC School of Business is hosting The African Women Entrepreneurship Cooperative (AWEC) Summit II. The event represents the closing and graduation of the first cohort of the AWEC project. AWEC; created at the Center for Global Enterprise and is supported by Bloomberg Philanthropies, the Silicon Valley Community Foundation, and others; is a one-of-a-kind, high-touch business and management development learning program. AWEC focuses on applied learning and collaborative experiences to ensure immediate business impact and the creation of a pan-African network of entrepreneurs, experts and allies.
Noeline shared; "Sitting in a room with over 200 women entrepreneurs from across Africa representing different industries this morning reminded me of the fact that I am not alone on this journey. Having the discussion around succeeding in the face of failure informed my perspective about failure. Sometimes it's just a setback and at the end of the day, failure is but a mere perspective. Bottom line is you can't grow your business without growing the leader. It's been an amazing three days. We have laughed, learned, bonded, shared ideas and collaborated to ensure we all thrive in our work and increase impact across the globe. I am happy to be part of a movement for women leaders that are shaping economies and challenging the status quo. Every strong woman needs another strong woman to lean on."
Valuable Resources for Personal & Planetary Transformation
Upliftment for All
Upliftconnect.com
Amidst the many changes and challenges facing the planet at this time, there is a new shared vision which calls upon each of us to bring forth our unique gifts and contributions to the whole. Imagine a place where poets and artists meet with scientists and ecologists, where indigenous elders gather with visionary youth. Where conscious evolutionaries meet with doctors, farmers, and teachers and each one comes to the circle to learn, share and discover what limitless possibilities emerge when we unify our gifts and passions for the greater good of all. Where our greatest challenges are recognized as our greatest gift – the opportunity to come together and create a world we love. Combining the gift of intimate live events with the power of the internet to reach the world, UPLIFT is a bridge of love and consciousness into real world action, guided by a fundamental vision of Sarvodaya – Sanskrit meaning: "Upliftment for all."
News
2019-2020 Board of Director Nominations
Once again it is time to establish the 2019-2020 IIGL Board of Directors! Active students working on Level Two studies and higher may be considered. Also IIGL graduates and contributors are eligible. The deadline is May 1, 2019. Please email Ethelbert Umeh, our current IIGL President at ethelumeh2011@gmail.com if you have any questions.
Save the Date!
The 2019 IIGL Annual Meeting will be held on May 11, 2019 via teleconference. Please save the date! More details to follow in the May newsletter for details. Our intention is to have small groups of students/graduates meet in different locations to attend the meeting together! Email Deb at drosen2@wi.rr.com for more details!
IIGL Book Delivered to all Chapter Authors!
The IIGL Board of Directors is happy to announce that the IIGL book, "Creating Your Path Through Leadership" has been delivered to all of the Chapter Authors! The book is available both on Kindle and in Paperback on Amazon.com! Check it out! A portion of each purchase is deposited to IIGL as a Royalty payment. Here's the link: https://www.amazon.com/s/ref=dp_byline_sr_book_1…
Meet Our New Students
We had 4 new students this month
Irene Dede Acquah (Ghana)
I am 29. I was born in Cape Coast, a town in Southern part of Ghana. I am the first daughter among two children of my parents; Mr. Samuel Otoo Maison and Mrs. Mable Bentil. I grew up together with parents and sibling in the city of Accra. My desire for working began in my early years of child development, so I supported my mother in her work as she was a petty trader. I had my basic education in Green Hill International School located in Achimota, Accra, Ghana. Having passed with distinction in a nationwide Basic Education Certificate Examination (BECE), as one of the best candidates in my school, I was admitted into one of Ghana's prestigious Girl's High School called Mfantsiman Girl's High School located in Central Region of Ghana to pursue Agricultural Science. From high school, I gained admission into Government Secretarial School at Cantonment, Accra to peruse a program in Office and Secretariat Administration. I graduated obtaining an excellent pass in stenography grade II certificate.
Adewole Tunji Joseph (Nigeria)
I'm results oriented, using all my skills, knowledge and any available resources to achieve any desired goal within any given frame of time through hard work, persistence and endurance to solve all problems and withstand challenges while maintaining a good relationship with both clients and colleagues. I am Single and my Nationality is Nigerian. My State of Origin is Osun. I speak English and Yoruba. I am a teacher by occupation. My Educational Qualifications include: Federal University of Technology, Minna, Niger State Nigeria with a Bachelor's degree in Physics with Electronics.
Tega Oghenegweke (Nigeria)
I am popularly dubbed "D Innovator," because of my exceptional skills in R&D, problem solving, leadership, product development, innovation, and strategic planning. I am the second child of a family of four children. I had my primary and secondary education in Lagos, Nigeria and my tertiary education in the south western state of Oyo. I went to a boarding school for my secondary education. This experience help shape my life; because, I learned independency, survival, and planning during the course of my study. As a result of my little travelling, I am proficient in English, Igbo, and Yoruba language. I am a "tech-preneur" and a graduate of mechanical engineering who is passionate about technology and leadership, and their effect on the lives of the people. In this regard, I have committed myself to the study of leadership and technological innovations, their utilization for the benefits of mankind.
Ngabonzima King Geoffrey (Rwanda)
I am an open-minded person who believes in practical, hands-on approach to situations. I promote the idea of teamwork and development through concerted team spirit. I am able to interact with people of diverse backgrounds and cultures. Here is a summary of my Professional experience: Since 2011, I have worked as an Auditor starting my Career at Ernst& Young Rwanda Ltd and now Heading the Tax Audit division at Rwanda Revenue Authority for Small and Medium Taxpayers, I have acquired various skills; Analytical skills, Financial and accounting skills, Monitoring and evaluation methodologies, Ability to comply to standards and professional requirements, demonstrated capacity to lead and manage a large team of professionals towards specific goals among others. Trainings and awards: Professionally I have attended high level seminars, conferences and training.
To view complete profiles, Click Here
Visionary Leadership
Student Progress
We had 11 students from 5 countries complete a total of 16 books in March. These students were from Ghana, Liberia, Nigeria, Rwanda and Uganda..
Irene Dede Acquah (Ghana)
* As a Man Thinketh
* Jonathan Livingston Seagull
James Trotman (Liberia)
* The Power Within
Japheth E. Aizebeoje (Nigeria)
* Gandhi: An Autobiography
Ahua Bem Gura (Nigeria)
* Unlimited Power
Faith Iyahen (Nigeria)
*PsychoCybernetics
Adewole Tunji Joseph (Nigeria)
* As a Man Thinketh
* Jonathan Livingston Seagull
Ocheja Linus Lawrence (Nigeria)
* Becoming a Person of Influence
* The Essential Gandhi
Fawolu Lillian (Nigeria)
* Maximum Achievement
Tega Oghenegweke (Nigeria)
* As a Man Thinketh
* Jonathan Livingston Seagull
Ngbonzima King Geoffrey (Rwanda)
* As a Man Thinketh
* Jonathan Livingston Seagull
Anita Kiddu (Uganda)
* Unlimited Power
Graduates
The following Student completed one level of study this month
Ahua Bem Gura (Nigeria) completed Level Two
Statistics
New Enrollments
7 enrolled in March
20 enrolled in 2019
Book Assessments
16 in March
34 in 2019
Books Shipped
1 in March
2 in 2019
Cost of Books
$12.66 in March
$25.32 in 2019
You Make It Possible
We extend a special thanks to the following individuals and/or organizations who contributed to IIGL last month. Your ongoing support makes this work possible.
Deb Silver (Israel)
Lynne Murguia (USA/AZ)
John Hornecker (USA/NC)
Michael Lightweaver (USA/NC)
Deb Rosen (USA/WI)
Julie & MikeWalker (USA/WI)
Patrice Zorn (USA/WI)
Make A Difference
Dream Team 22
Please join Dream Team 22 as our goal is to have 220 people contributing $22 per month. We understand that money is energy and that to sustain and build IIGL we need a lot of people pouring their energy into this endeavor on a regular basis. We also know that not everyone can afford to commit $22 a month – especially our students, who live in countries with economies in which this amount can be equal to a weeks' salary. So we are offering two options for those who wish to become a part of the Dream Team. One can commit to a $22 a month contribution or to spending 22 seconds each day holding the vision of IIGL becoming financially sustainable by the end of 2018.
Will you join the Dream Team and help us create an energetic foundation to support the transformational work of IIGL? You can really make a difference in the world by making a modest contribution of time or money. To make the $22 a month commitment or a one time donation, click the link below. To become a member of the Dream Team 22 by committing 22 second a day to help us hold the vision, contact Deb for details: drosen2@wi.rr.com
Checks on US banks, payable to the International Institute For Global Leadership, can be mailed to IIGL, 11537 N. Lake Shore Drive, Mequon, WI 53092 USA. Contributions may also be made by credit card by clicking the link below. Contributions are tax deductible under the 501 (c) 3 tax code of the United States Internal Revenue Service.
To Contribute By Paypal, go to www.paypal.com and make donation to iigl.globalleadership@gmail.com
To Contribute By Credit Card, Click Here