International Institute For Global Leadership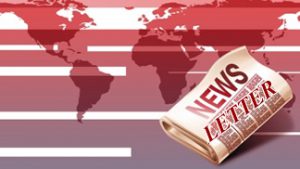 Issue #207 *March 2019
www.global-leadership.com
Asheville, NC USA
Guest Editorial
Jonathan Livingston Seagull
Dereje Tadesse (Ethiopia)
djtadesse@gmail.com
Below are some key points shared related to one of IIGL's Introductory books; Jonathan Livingston Seagull:
Never give up in life because life is too short and should be used to the fullest. Whether we like it or not, we live for a limited number of years and only about half of that period is active. So, it worth trying the best out of those active years of our life to enjoy and fulfill our purpose in life. We should keep on learning new things, apply what we have learned into practice and achieve our aspired goals. We must also nurture the winning mentality within us and never give up when we come across temporary challenges of any kind.
Practice leads to perfection and perfection doesn't have a limit. If we believe we can do something, it is highly likely that we can do it. However, we cannot be winners by mere wish unless we put some effort to excel in what we do. We can perform to the level of excellence only if we practice what is to be done. Many people wish to be one of the most successful people but fail to reach there because they fail to endure the challenges to be fought. Nothing good can happen to us unless we sacrifice in some way. When we practice what we do consistently, we become good at it from time to time on the way to perfection. Perfection is endless and we can always improve on what we do.
Believe in your capacity to exceed the limits. Limits are manmade and should not be taken as a fixed point to arrive at. You can set a higher limit as opposed to the already set standards in life. One need to believe that known records can always be broken through learning and exercising in everyday life. You can achieve a new level of excellence only if you believe that you can do it. Once you believe you can exceed the limits, work on it to achieve a higher level of excellence in what you do. Most importantly, don't be discouraged by the comments from low performing crowds.
Try to transfer your success to the benefit of those in need. Share your experience with others so that the community at large is changed for a better. When you exceed the limit and achieve excellence, there are for sure many people being inspired by your performance and follow your foot steps in life. That means, you set a higher standard for others around you and that leads to better use of resources made available by Mother Nature or by the economy of the world we live in.
Boredom, fear and anger shorten ones life. All the negative human emotions have the power of destroying human positive feelings and energy prohibiting them from trying to improve their life standards and ultimately enjoy life. These emotions (Borden, fear and anger) are negative energies that hinder the potential of people from performing well and excelling in life. Therefore, avoiding these negative energies and focusing on building positive thoughts within ourselves is crucial to ensure higher level of performance.
You cannot finish learning; as soon as you complete one lesson, there is another school to attend. Although amazing human advancements have been witnessed in modern world, science is far from explaining the entire secret of nature. That fact is an evidence for the existence of limitless undiscovered facts and ways of managing resources in the world. To that end, continuous learning is not an option for mankind; it is rather a means of existence for the generation to come. It should be noted that, no matter where we stand in the level education or experience, there are a lot to learn as long as we are alive.
Your thoughts are more than who you are. Thought is a leader of action in the sense that we perform to the extent of what we think and understand. We act on what we know and what we know is gained through the learning process which is done in the factory of our mind. Learning and understanding itself is not the end, it is a means by which we arrive at our goal. In general, our actions are led by our thoughts and that is why we say our thoughts are more than who we pretend we are.
(Dereje is a Level One student).
What Others Are Saying
Emmanuel Iziomoh (Nigeria)
easyemman@yahoo.co.uk
My journey thus far has been with pleasant memories. I owe a lot to IIGL for the guide and support through life with the number of books I have read and the mentorship. Having little opportunities in life due to the society we live in, IIGL has and still gives the opportunities to own up to the through meaning and purpose of life. My journey with IIGL started in 2006 but I never understood the essence due to the youthfulness but in 2012 I was able to gather myself together, this time, with the hope to correct many mistakes I made. For example, I volunteered with an organization in 2009 because I was obligated by the scholarship committee and immediately I completed the one month community service I stopped. But after my re-activation as an IIGL student, I understood the essence of giving which is an opportunity. Today, I am a professional in the field of humanitarian and development. Thanks to IIGL for giving me the solid foundation with the hope to do even more. IIGL presented me the opportunity to practice what has been a dream, to visit a Francophone country and got involved in community development which was part of my Sociological studies and foreign language ability. The Journey of a thousand miles began with one but the most important thing is the endlessness of thoughts and actions by reading has broadened my mind through IIGL. It is a great opportunity to be a part of the IIGL community, learning at one's speed and capability. I owe it to myself, to learn to share, to share to give, to give and not to expect. There is a need for global reorientation looking inwards, I imagine how Thomas Edison would have been a candidate to a psychiatry home when he first told someone that there could be a light brighter than fire. We need to pause and change the way we live, organize religion, media and curb the pollution of hatred instilled in us especially in Africa. Despite never having seen anyone smile, blind people smile because it is a natural human reaction, so also can it be a natural human reaction to love, to forgive and to show compassion.
(Emmanuel is an IIGL Graduate and the Board Vice President).
What our Students are Reading
The Your Faith is Your Fortune By Neville ($9.95)
According to Neville we are creators of our own lives. It matters not what other people do or think. Consciousness is the one and only creator of circumstances. Plus we can not be affected by the consciousness of others. We are in total control of our lives at all times. We manifest our desires instantly via our imaginations at our source; the spiritual level. So we control how we Feel at all times. When we are making a change in our life it usually has to do with wanting to change how we feel. So by living from our desired states as Neville proposes, we can control how we feel at all times and that is very important. It just takes a certain amount of time for our imagined states to affect the lower level.
Students/Graduates In Action
Level Six IIGL Student Shares New Book!
Level Six student and IIGL Board Member Nwakuma Dominic Paul (Nigeria) paulyoung4real@gmail.com shared that he completed his first book called, "The Power Within to be, do and have Anything you Want." Here's an excerpt: "There is a power that lies hidden in man, through which he can rise to be anything he really wants to be in life. This is an infinite power, bestowed by the creator for the fulfillment of his creations' purposes. The aim of this book is to remind us and bring to our consciousness that within us lies the power we need for the fulfillment of our dreams and the maximization of our potential. This book tends to reveal several factors which have blurred our view of this power and its full utilization in lives. Over time we have come to believe certain myths about ourselves, accepting certain limitations about ourselves and confining our lives to mediocrity. Some of us are confined by situations and circumstances we find around us and we tend to believe that what we see now is all there is to who we are; Some of us are limited by our environment and are of the opinion that because we are from a particular environment, we cannot grow more than a certain level in life. Others are limited by what they were told by parents while growing up, statements they tend to believe; some by more factors I am not able to mention." Please email Dominic Paul for more information.
Valuable Resources for Personal & Planetary Transformation
The Tapping Solution Foundation
Tappingsolutionfoundation.org
Over one million people worldwide have been introduced to EFT Tapping through the efforts of The Tapping Solution and The Tapping Solution Foundation (tappingsolutionfoundation.org). Their projects have provided support for revolutionary, life-changing initiatives in the United States and around the world. Since its inception in 2007, The Tapping Solution has been committed to spreading a message of health, healing and support by sharing the power of EFT Tapping. The Tapping Solution Foundation became the next stage of that outreach and was the swift response from a desire to help in the aftermath of the life changing events of the Sandy Hook Elementary School tragedy in 2012.
News
Joint Meeting Planned for November 2019
The 2019 International Centre for Leadership Development Nigeria in collaboration with International Institute for Global Leadership, USA Conference Committee is pleased to announce our 3rd Leadership Conference, November 29th and 30th, 2019 in Lagos, Nigeria. The theme of this conference is: "Transformational Leadership: Turning today's Challenges into Tomorrow's Triumphs." We are seeking experienced presenters/facilitators who will provide engaging, highly interactive skill-building presentations that align with our conference theme and foster wise leadership.
Presenters may be from a diverse range of leadership positions: practitioners, program directors, educators, policymakers, diplomats, social visionaries, consultants, scholars, or students. We are planning for highly interactive 60 minute workshop-type presentations that will engage the participation of attendees. Because ICLDNG & IIGL are both Nonprofits with very few financial resources, we are unable to compensate presenters, although we are delighted to offer presenters free conference admission and meals during the conference. We respectfully ask that your presentation be your gift to next generation leaders, knowing that your gift may well affect a more positive future for us all.
All interested presenters are asked to submit their profile and a brief description of their presentation (including the time required) by March 31st, 2019. Please send your profile and presentation description to Felix Iziomoh, Founder & President ICLDNG at flelixi@aol.com , and copy Ethelbert Umeh, President, IIGL, USA at ethelumeh2011@gmail.com.
IIGL Book Sales Going Well!
The IIGL Board of Directors is happy to announce that the IIGL book, "Creating Your Path Through Leadership" sales is going well! The book is available both on Kindle and in Paperback on Amazon.com! Check it out! A portion of each purchase is deposited to IIGL as a Royalty payment. Here's the link: https://www.amazon.com/s/ref=dp_byline_sr_book_1…
Meet Our New Students
We had 3 new students this month
Afolabi Olabisi Esther (Nigeria)
I am a Social Development Lawyer, Teacher Education Activist, Child protection Enthusiast, Corporate Governance Enthusiast and a Development knowledge Facilitator with the Sustainable Development Goals Advocacy Program (SAP). I earned a Bachelor of Law degree with a second class upper division from Lagos State university, Nigeria ,where the Journey of leadership and activism started, as I organized youth based conferences even as a student, some which include a symposium tagged "The dynamism of the legal profession" targeted at undergraduate law students in order to open disabuse their minds from stereotype legal practice and make them see the legal profession as a point from which change and influence can be expanded and a public lecture on Corporate Governance and the need for its effectiveness.
David Odunsi (Nigeria)
I have 3 years experience in the management of Non-profits, currently the Project Director and Secretary Board of trustees of Master's Hand Touch Life Foundation where I focus on helping children with congenital heart defects get free surgical treatment and also reaching out to rural areas and secondary schools in the aspect of free health services. The Medical Non-profit achieved a feat in 2018 by bringing Ong Pobic; an Italian surgical group to partner with the Lagos State University Teaching Hospital to help provide free surgical interventions to indigent children living with congenital heart defects. I also serve as a Medical volunteer for Hand of Love Africa Initiative and Christian Medical and Dental Association where I also chaired the Class day committee and the Academic seminar day committee respectively.
Okata Chiamaka Miriam
I am big believer of God, so I live my day to day life in love and acceptance. I like walking, I go for road walks every morning that\'s one of my secrets of being in good shape and there's no road walk without music. Good music is life to me, I enjoy blues, country music, Christian music and soft rock. Singing is a good therapy for me when am stressed out, though am not a great singer, I pour my heart out singing. I have heard times without number, that I sing in the wrong keys, whatever that means. Love, love dancing, I can move my body to the rhythm of any music, it just gives me joy to sway to the flow of a good music. I love meeting new people especially people of different cultures, religion and race. I learn from people and I embrace new development. I learnt to eat with chopsticks and also how to enjoy steamed buns and "hot pot" from my Chinese friends in the university. I can speak a little Korean language, few words in Chinese and fluent in Russian language.
To view complete profiles, Click Here
Visionary Leadership
Student Progress
We had 8 students from 2 countries complete a total of 11 books in February. These students were from Nigeria and Rwanda.
Afolabi Olabisi Esther (Nigeria)
* As a Man Thinketh
* Jonathan Livingston Seagull
Ahua Bem Gura (Nigeria)
* Leadership for Dummies
Adeosun Oluwatosin Isaac (Nigeria)
* What God Wants
Ebere Obioha Mary Jane (Nigeria)
* Keys to Success
Okata Chiamaka Miriam (Nigeria)
* As a Man Thinketh
* Jonathan Livingston Seagull
David Odunsi (Nigeria)
* As a Man Thinketh
* Jonathan Livingston Seagull
Dourwe Bernard (Rwanda)
*PsychoCybernetics
Aloys Hakizimana (Rwanda)
* Getting to Yes
Statistics
New Enrollments
5 enrolled in February
13 enrolled in 2019
Book Assessments
11 in February
18 in 2019
Books Shipped
0 in February
1 in 2019
Cost of Books
$0 in February
$12.66 in 2019
You Make It Possible
We extend a special thanks to the following individuals and/or organizations who contributed to IIGL last month. Your ongoing support makes this work possible.
Deb Silver (Israel)
Lynne Murguia (USA/AZ)
John Hornecker (USA/NC)
Michael Lightweaver (USA/NC)
Deb Rosen (USA/WI)
Patrice Zorn (USA/WI)
Make A Difference
Dream Team 22
Please join Dream Team 22 as our goal is to have 220 people contributing $22 per month. We understand that money is energy and that to sustain and build IIGL we need a lot of people pouring their energy into this endeavor on a regular basis. We also know that not everyone can afford to commit $22 a month – especially our students, who live in countries with economies in which this amount can be equal to a weeks' salary. So we are offering two options for those who wish to become a part of the Dream Team. One can commit to a $22 a month contribution or to spending 22 seconds each day holding the vision of IIGL becoming financially sustainable by the end of 2018.
Will you join the Dream Team and help us create an energetic foundation to support the transformational work of IIGL? You can really make a difference in the world by making a modest contribution of time or money. To make the $22 a month commitment or a one time donation, click the link below. To become a member of the Dream Team 22 by committing 22 second a day to help us hold the vision, contact Deb for details: drosen2@wi.rr.com
Checks on US banks, payable to the International Institute For Global Leadership, can be mailed to IIGL, 11537 N. Lake Shore Drive, Mequon, WI 53092 USA. Contributions may also be made by credit card by clicking the link below. Contributions are tax deductible under the 501 (c) 3 tax code of the United States Internal Revenue Service.
To Contribute By Paypal, go to www.paypal.com and make donation to iigl.globalleadership@gmail.com
To Contribute By Credit Card, Click Here