The Institute curriculum of study is divided into several levels, each consisting of seven books, except Level Three, which is writing assignments.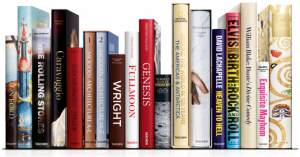 Once your application has been approved, you will become a provisional student and receive the first two introductory books by email. You will have up to 30 days to read and complete the assessment on each of these. When these are completed, you will become an active student and your first books for Level One will be shipped to you. You will have up to 90 days to complete each book for Levels One & Two.
Level One studies focuses on personal empowerment, an essential foundation for leadership. Level Two continues with additional ideas, tools and techniques for personal and professional success. Once you have completed Level Two, you are eligible for a personal mentor should you wish to have one.
Level Three is all about goals, goal setting and self-assessment. There are no books to read, only writing assignments.
As you move to Level Four, you will be able to begin specializing according to your interest. In Level Four through Six you will be able to choose seven books in each level from more than 400 options divided into 18 categories, plus you will begin to do research on the internet which will expose you to many interesting websites.
In Level Seven we will begin a process of individual mentoring for financial empowerment. After Level Seven, you begin self-directed studies. This will be designed, in consultation with the director of the program, to pursue your particular educational & professional goals.
Since some students are self-sustaining and will be purchasing their own books, the prices as listed at Amazon.com are included. If you wish to find out more about a specific book or author, go to www.amazon.com and key in the name of the book and/or author.
Click the following links to learn more about each level of curriculum: