International Institute For Global Leadership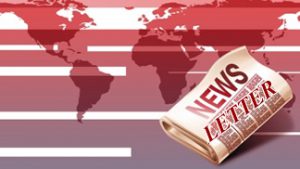 Issue #209 *May 2019
www.global-leadership.com
Asheville, NC USA
Guest Editorial
The Lifepreneurship Journey
Bikundo Onyari (Kenya)
Onyarib@yahoo.com
Below is a partial chapter in the IIGL Book, "Creating Your Path Through Leadership:"
Recently, I decided to integrate everything that I have learned over the last 15 years and decided to create a Lifepreneurship Program. The most significant ones are the social entrepreneurs who are guide by purpose and impact and choose to focus on addressing the 3Ps, People, Planet and Profit. Before most businesses were focused solely on their bottom line which was solely focused on profits. Over time there has been need to go beyond profits and ensure that posterity also inherits a piece of earth better than how we found it.
Indeed, there have been numerous investments in the entrepreneurship space that has brought about unprecedented and never imagined innovations that we now use every day. From mobile money transfer (m-pesa) in Kenya, Facebook (USA) to Alibaba an online store in China this trend seems to grow rapidly. This sector has raised another interesting aspect, investors. These investors who range from individuals to companies have also assisted in growing the entrepreneurship cycle.
Entrepreneurs now range from those who innovate ideas, run impactful organizations, and invest in enterprises to entrepreneurs who are employed but are always improving companies. It has come to be realized that actually everyone is actually an entrepreneur, there are those who were born entrepreneurs and they are those self-taught and made.
I have been personally involved in a lot of entrepreneur assignment and challenges and even once I worked as an MBA business coach. There was so much focus on the technical aspects especially on business plan writing. Students and entrepreneurs have mastered this art of business plan development. This has progressed to development of business model canvas (BMC) and lean canvas at the onset of an idea. Even so business plans popularity has ceased. What I noticed over time was the failure by a large percent of entrepreneurs to execute their innovative ideas. It just hit me once when I was working with an entrepreneur who was at the point of scaling her business. She had the business know how and everything seemed to be in place. However, there was uncertainty and personal baggage that were blocking this successful entrepreneur. I had to remove the business coach hat and started exploring with her beyond her business and focus on her personality development and how this can have an impact on her business.
The experience with this entrepreneur is what gave birth to life entrepreneurship, which I have now christened Lifepreneurs. These are high impact people who want to create an outstanding personal and professional lives by identifying personal barriers that hinder the success or legacy they wish to create. This is a new buzz word! How do we support, nurture, train and create a safe space for people who want to live a significant life? How do we become our own live entrepreneurs? Once we take care of the self-enterprise (our personal selves) then are we able to have a successful and extraordinary journey in everything we are doing and wish to undertake and thereby create a personal legacy.
Lifepreneurship is about developing an authentic, personal vision for life and then going for it. It's about awakening to the opportunities around us and setting audacious goals. It's about taking action and making a difference. It's about taking time out for reflection so we can renew ourselves for the road ahead. It's not just living life, but leading life. Lifepreneurs act as an inspiring rallying cry for people who are seeking a better path, but it also offers a provocative portrayal of the impact this entrepreneurial mindset is having upon our workplaces, learning institutions, communities, and families.
A lifepreneur is indeed a change agent that is keen to build major milestones in their lives and in the organizations they work in. there are many dynamics that influence how live our life, how we work with others and ultimately how we work with, manage or start enterprises. There is indeed a cry for people to effectively co-create and collaborate to solve some of the world complex problems and this indeed is the path of a lifepreneur.
The clarion call is for us to stop living as a flag that flies wherever the wind blows and instead reflect deeply on where we want to go in life and actively steer in that direction. Time indeed has come where we have to stop leading our lives as a rudderless ship in the high seas and deliberately create steps that will be bring the transformation we so desire deep within ourselves. The starting point of course, is to learn and embrace our personality together with identifying those fears and beliefs that have stopped us to be extraordinary. Then once this is done, time will be ripe to create a new map with inspiring actions ready.
(Bikundo is an IIGL Graduate and a self-taught lifepreneur based in Nairobi, Kenya. He is a NLP coach, life/business coach, facilitator and trainer. You can reach him on Twitter @alifepreneur and via his LinkedIn page: https://www.linkedin.com/in/bikundoonyari/)
What Others Are Saying
Aishatu Ibrahim (Nigeria)
aisha@nst.com.ng
I started IIGL in 2013; it has been a truly rewarding experience for me. I am happy and excited to be part of this great family. IIGL has helped me improve my life and career. I started as an undergraduate and today I am a post graduate student with the National Open University of Nigeria, studying Computer and Information Technology (M.Sc. CIT). IIGL has improved my career as I am an ICT Entrepreneur. I am the MD/CEO of Naisha Smart Technologies, a Registered ICT Educational, Support Services and Consultancy Company with the Cooperate Affairs Commission as BN: 2411304. My website: www.nst.com.ng and Email: aisha@nst.com.ng . I enjoyed reading the wonderful books at each level. Understanding the significance of my words: I realized that man cannot do without words. Even while asleep, we use words; we see, write, think and use them even in our head. I learnt from this book that some of the words we use might have different vibes at the time of usage. Our words affect our thoughts and hence our feeling. I learned to use the best words, ascribing these beautiful to good experiences. I learned of the words that are causing me to attract what I do not want in my life. These include the Don't, I'm not, etc. using these words only bring the things I try to avoid. My words have changed, so have my vibes (from partial negative to fully positive). I am not giving my attention to any negative thing but to all positive things I want.
Lessons learned: I offer service as long as it is genuine and I try to be useful as possible. While most people do not value the service rendered to them, others are so ungrateful and expect you to do more. Others might not even grateful for the service rendered them. And at times, A good did can be seen as bad! So I try to be careful in everything I do. I do what is right, convenient and ethical. I do not work under pressure neither do I please others at the expensive of myself. I got here by taking a lot of decisions in the past and present. These decisions have affected me both positively and negatively. I do not leave in regrets, I only wish I did some things better. Presently I am not doing badly: I can do better. I am improving myself and I am making remarkable progress.
(Aisha is the current Board Corresponding Secretary and an IIGL Graduate).
What our Students are Reading
Full Steam Ahead: Unleash the Power Of Vision In Your Company & Your Life
by Ken Blanchard & Jesse Stoner ($13.57)
Ken Blanchard, coauthor of the business classic The One Minute Manager, has teamed up with Jesse Stoner, a leader in the field of vision and strategy, to show how anyone can create a compelling vision for their organization and for their own life. They show where vision comes from, how it unleashes great power and energy, and how it provides ongoing focus and direction. They explain how to create the three key elements of a compelling vision: significant purpose, clear values, and a picture of the future. They demonstrate how to engage people in shaping meaningful visions and putting those visions to work in their organizations and their lives. And they describe how to ensure that the vision stays alive through understanding three principles: how it is created, how it is communicated, and how it is lived. The elements of vision are presented in a beautifully written and engaging story about two people who are struggling to create visions-both for the company where they work and for their own lives. Blanchard and Stoner offer numerous examples of effective visions and explore precisely why these visions work. The lessons are remarkably easy to understand and apply. According to visionary leadership expert Warren Bennis, Blanchard and Stoner have given "meaning and life to vision. Even Dilbert will get it!" Readers will learn how to crystallize a vision that resonates with their own hopes and dreams and allows them to go full steam ahead!
Students/Graduates In Action
IIGL Graduates and Students attend NELIS Meeting in April!
Felix Iziomoh (Nigeria), IIGL first graduate, Nigerian National Coordinator and President Emeritus shared that many IIGL students and graduates attended the NELIS meeting held in Lagos, Nigeria in mid April. The Next Leaders' Africa Summit (NELIS) also featured some Graduates and Past Board members as speakers/facilitators including past President and Graduate Noeline Kirabo (Uganda); current President Emeritus and Graduate Felix Iziomoh (Nigeria) and current President and Graduate Ethelbert Obinna Umeh (Nigeria). The 3 IIGL Presidents appreciated being at the meeting together! Shown in the photo are: Adeodoyin Adedeji (Nigeria); Ethelbert O. Umeh (Nigeria); Benjamin Yeagar (Liberia); Afere Lawrence (Nigeria); Noeline Kirabo (Uganda); Obinna Oguledo (Nigeria) and Solomon O'Chucks (Nigeria).
Valuable Resources for Personal & Planetary Transformation
Educaring Africa
Educaringafrica.org
Educaring Africa was established in Malawi in 2012 in partnership with native non-government organization (NGO) Malawi Volunteer Organization (MVO). The initiative was initially established under a new sponsorship program to help more local students attend secondary school. As the partnership evolved and more support for the initiative was generated, Educaring Africa has since grown to also initiate a number of medical and healthcare initiatives in Malawi, which most recently extended to its first major infrastructure project; the construction of a community medical center. Their manifesto is simple. "We believe in facilitating sustainable community-led development by initiating projects that provide the people with control to determine their own destinies. In particular for vulnerable and marginalized communities, such as women and youth, who often are denied basic rights to education, healthcare and socio-economic opportunities. Our approach is reflective of a "bottom-up" method, that promotes equality, transparency and sustainability. This is channeled through the support of our native partner organizations, who also abide by this same code of ethics. We also help ensure then security of our development partners by promoting voluntourism."
News
2019 Annual Meeting Set for May 11, 2019
IIGL will be holding its Annual Meeting on Saturday May 11, 2019 via Teleconference. Please look for a reminder from a YAHOO IIGL Message Board email for directions on how to join the meeting either via telephone or online. This reminder email will be resent by May 8 and will include the timing for the meeting. Email Deb or simply reply to this newsletter if you have questions. All financial contributors and active students are invited!
Select The International Institute For Global Leadership on Smile.Amazon.com!
Just a reminder that each time you shop, at no cost to you on Amazon.com, a portion of your purchase can be donated to IIGL. When you shop at smile.amazon.com, you'll find the exact same low prices, vast selection and convenient shopping experience as Amazon.com, with the added bonus that Amazon will donate a portion of the purchase price to IIGL! Share this link: http://smile.amazon.com/ch/56-2443621 and ask your family, employees, and friends to bookmark this link so all their eligible shopping will benefit the International Institute For Global Leadership Inc. Disbursements are made to IIGL on a quarterly basis from Amazon!
IIGL Book Sales Continue…
The IIGL Board of Directors shared that the IIGL book, "Creating Your Path Through Leadership" book sales continue to provide a Royalty payment to IIGL each month. The book is available both on Kindle and in Paperback on Amazon.com! Check it out! Here's the link: https://www.amazon.com/s/ref=dp_byline_sr_book_1…
Meet Our New Students
We had 3 new students this month
Amaugo Blessing Chidimma (Nigeria)
I am a female Nigerian from Imo State held from Oguta but reside in Owerri in Imo state for now. I am single and speak English and Igbo. My inspirer is Jesus Christ.
I am a graduate of Banking and Finance from Imo State University 1st degree. I'm looking forward to my postgraduate studies. I have also done my National Youth service Corp (NYSC) as a Nigerian. During this period my primary assignment is teaching and I taught junior secondary schools where I did all I can to impact to the students both encouragement, care and love I tried all I could though it was not easy due to the language barrier but I thank God I did all I could. Before my NYSC year I already learned how to train snails which I left for my parents to service.
Olalekan Olatunbosun Onaopemipo (Nigeria)
I am an undergraduate of Guidance and Counseling at prestigious Obafemi Awolowo University, Ile Ife. I am a native of Ijebu Remo of Sagamu Local Government Area, Ogun State. I am a prolific Writer, Public Speaker, Digital Marketer and Life/Leadership/Relationship Coach. He has an unswerving commitment to breeding youths of definite impact and raising leaders that raise others. I earned a Diploma in Public and International Relations from Olabisi Onabanjo University, a Diploma and Bachelor of Theology Degree from Powerlife Bible College and Education Seminary, Abeokuta.
Bizimana Elie (Rwanda)
I was born on February 24, 2000 by my honor parents Nsengiyumva Damascen and Nyiraminani Consolee. I am the second among five children. After leaving my Primary /elementary school, I attended in O'Level secondary school in all field of study followed by Advanced Level in Secondary School at ESKANOMBE/EFOTEC in the field of Sciences: Physics, Chemistry, Biology, Citizenship and Communication skills and Entrepreneurship. During my early days of secondary school, I always thought about the general living style of the worlds' residents.
To view complete profiles, Click Here
Visionary Leadership
Student Progress
We had 8 students from 4 countries complete a total of 13 books in April. These students were from Liberia, Nigeria, Rwanda and Uganda.
James Trotman (Liberia)
* The Leader that had No Title
Amaugo Blessing Chidimma (Nigeria)
* As a Man Thinketh
* Jonathan Livingston Seagull
Sunday Obarinu (Nigeria)
* Leadership for Dummies
Dominic Paul Nwakuma (Nigeria)
* The Holographic Universe
* The Leader Who Had No Title
Olalekan Olatunbosun Onaopemipo (Nigeria)
* As a Man Thinketh
* Jonathan Livingston Seagull
Dourwe Bernard (Rwanda)
* Keys to Success
Bizimana Elie (Rwanda)
* As a Man Thinketh
* Jonathan Livingston Seagull
Anita Kiddu (Uganda)
* The Law of Attraction
* The Seven Habits of Highly Successful People
Graduates
The following Student completed one level of study this month
Ahua Bem Gura (Nigeria) completed Level Three
Statistics
New Enrollments
5 enrolled in April
25 enrolled in 2019
Book Assessments
13 in April
47 in 2019
Books Shipped
0 in April
2 in 2019
Cost of Books
$0 in April
$25.32 in 2019
You Make It Possible
We extend a special thanks to the following individuals and/or organizations who contributed to IIGL last month. Your ongoing support makes this work possible.
Deb Silver (Israel)
Lynne Murguia (USA/AZ)
John Hornecker (USA/NC)
Michael Lightweaver (USA/NC)
David Banner (USA/WI)
Deb Rosen (USA/WI)
Patrice Zorn (USA/WI)
Make A Difference
Dream Team 22
Please join Dream Team 22 as our goal is to have 220 people contributing $22 per month. We understand that money is energy and that to sustain and build IIGL we need a lot of people pouring their energy into this endeavor on a regular basis. We also know that not everyone can afford to commit $22 a month – especially our students, who live in countries with economies in which this amount can be equal to a weeks' salary. So we are offering two options for those who wish to become a part of the Dream Team. One can commit to a $22 a month contribution or to spending 22 seconds each day holding the vision of IIGL becoming financially sustainable by the end of 2018.
Will you join the Dream Team and help us create an energetic foundation to support the transformational work of IIGL? You can really make a difference in the world by making a modest contribution of time or money. To make the $22 a month commitment or a one time donation, click the link below. To become a member of the Dream Team 22 by committing 22 second a day to help us hold the vision, contact Deb for details: drosen2@wi.rr.com
Checks on US banks, payable to the International Institute For Global Leadership, can be mailed to IIGL, 11537 N. Lake Shore Drive, Mequon, WI 53092 USA. Contributions may also be made by credit card by clicking the link below. Contributions are tax deductible under the 501 (c) 3 tax code of the United States Internal Revenue Service.
To Contribute By Paypal, go to www.paypal.com and make donation to iigl.globalleadership@gmail.com
To Contribute By Credit Card, Click Here