International Institute For Global Leadership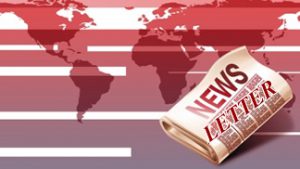 Issue #172* April 2016
www.global-leadership.com
Asheville, NC. USA
Guest Editorial
You Must Set Forth at Dawn
Ola Makinde (Nigeria)
Ola.olamakinde@gmail.com
Below is a recent Level Five assessment that focuses on Nigerian History! Some of the key learning points were:
Unsurprised Truth: Having read about Harold Smith's (former colonial officer) unpublished memoir (sent to Wole) on his revelation concerning the happenings of the election that birthed political leaders for independent Nigeria, I was not surprised that smith wrote to "had been ordered by the Home Office to take part in the rigging of the 1959 elections." Smith further claimed that "it was the British who taught Nigerians the art of rigging." The so-called rigging elevated northern extraction to the leadership affairs of the country. Prior to my reading of Smith's words, the popular believe system was that the North were helped to get the country's leadership during independence by external force. The idea behind colonialist's preferential support for the northerners was due to the regional framework on the north that will continue to enhance easy bilateral relationship with Britain. Southern (East and West) Nigeria was seen by the British to be peopled by intelligent and troublesome political leaders who will weigh-well any relationship before it can be embarked upon. Education is the propeller of enlightenment, and the southern Nigeria was peopled with such political leaders. That forms the fear of the British, which led to a settlement with the northerners.
On earning the first political leadership as at independence in 1960, many of the Northerners believed that Nigeria belongs to them. The partitioning of Nigeria into twelve states in 1966 from three major regions gave the north six states. Presently, Nigeria boasts of thirty six states with nineteen from the north. In the political history of the country, the northerners have earned a large chunk of presidents/head of states (of presidential and military rule). When folks from the south or east of the country wonders why the northerners of low educational prowess have governed the affairs of the country longer than any other region, I always replied that the governance we operate works with democracy, and democracy works with numbers. If nineteen is taken from thirty-six, the rest is left for remaining regions to share. To me, I never argue that Nigeria does not belong to the north, or why shall I venture into a trail that I already know leads nowhere? Any other occupants of Nigeria's highest office, apart from the northerners, have always been by political accident or total anointing by the northerners. The accidental were of Aguiyi Ironsi in 1966, Olusegun Obasanjo in 1976, and Goodluck Jonathan in 2010; the anointed were of Ernest Shonekan in 1993 and Olusegun Obasanjo in 1999.
When Great Measure Equals No Measure: I have listened to many talks from veterans of Nigerian history. These veterans are being surplus by minds who believe that for Nigeria to be classed among developed countries, a new name is necessary. This new name will take evolvement from the birth of many nations. They know-well the trouble that operates in the seemingly maneuvering of governance and why the great efforts of a president cannot and will not be felt on the streets where the masses ply. The veterans have a strong believe that something fundamental is missing which, if not maintained, will only allow for a cosmetic good-governance.
Some years ago, I attended a conference where the speaker was talking on the structural association of the components that made up Nigeria as a country. He was of the opinion that if the Yoruba nation should have independence, for the lovers of population ranking, she will still be ranked high among the populous African states. This speaker was a pioneer member of a geo-political group that seeks a better union for the component regions that made up Nigeria. Even when they believe that association by identity is the surest path to each nation's prosperity, they will never advocate for it clearly. From Wole's writings, his idea points to the huge racial differences that have stood as a core barrier to the development of Nigeria. Above all, when election draws near (of 1993 elections), the momentum will make these veterans start to take side to one political bigwig or another.
Few weeks ago, Wole requested the federal government to organize a national economic summit where the economic affairs of the country can be widely discussed as a result from the drastic economic misfortune. I'm yet to be convinced that summit can make societal sanity submit to Nigeria. When great measure equals no measure, this means that those that know the country well, knows not the country.
What Others Are Saying
Honoring Julie Loosbrock (USA/WI)
June 21, 1940 to March 15, 2016
IIGL was saddened to learn of Julie's recent passing. She was a long time IIGL Mentor and Contributor, touching many students and colleagues. Here's her Bio:
"I am a student of the world who is continually learning and growing. To be able to share with others in many ways, is a means of continuing this growth. I would like to keep learning from others and share whatever I may have learned. I have had the opportunity to learn, first hand, about many countries i.e. China, Russia, Thailand, India, Tibet, Mongolia, Eastern Europe, central Asia, etc. Some personal interests include art, sculpture, literature, history, ballet, opera, live theater, GOOD CONVERSATION, and most importantly, the value and joy of good friends."
Here's a few reflections below shared about Julie at her Memorial Service held in March:
From Graduate Charles Kabera (Rwanda)
"I am deeply saddened by the loss of my mentor and my friend. She will be truly missed and I and Charlotte will include her in our daily prayers. We should also know that
a person that departs from this earth never truly leaves, for they are still alive in our hearts and minds, through us, they live on.
Prayers and fond memories are what we have to remember Julie.
We extend our deepest sympathies Julie's family."
From Level Six Student and Officer, Lynda Osayi (Nigeria)
"This is really sad news. Julie was such a gift to humanity. Thank God it was a peaceful transition as she desired. It was wonderful connecting with Julie and I'm certain that she will forever remain in my heart. May her gentle soul rest in peace. Amen!"
From Board Member Lynne Murguia (USA/AZ)
"Thank you for allowing us to share in Julie's transition and the opportunity to hold her in the Light for her return. Given her activities in this particular lifetime, there can be no doubt of her illuminated presence 'next time' to continue her activities to the benefit of humanity. It is said in esoteric teachings that we 'return' in group formation, so that those of us who knew her only peripherally this time are likely to expand that relationship in the future. Let us all close our eyes and hold Julie in the Light that will help determine her transition."
From Board Member and Level Six Student Harriet Opondo (Uganda)
"I will miss Julie's emails and encouragement as my mentor. May her soul rest in peace."
What Our Students Are Reading
The Oromo of Ethiopia: A History, 1570-1860 Mohammed Hassen
$10.61
This study deals mainly with the history of the Oromo of the area – the Gibe region. It covers a period of three centuries. The story begins at a time when the medieval Christian kingdom of Abyssinia was rapidly disintegrating and ends shortly before the creation of the modern Ethiopian empire. During this long period, the Oromo led an independent existence as masters of their destiny and makers of their own history. The Oromo of the Gibe region lived as neighbors with, but beyond military control and political influence of, the medieval Christian kingdom of Abyssinia. The latter came to constitute only a small part of what today is Ethiopia. The Oromo developed their own cultural, religious, and political institutions which shaped their history and expressed their world view.
Students In Action
Springboard Shares News
IIGL Vice President and Graduate, Afere Lawrence (Nigeria) recently shared that Springboard has added a new project to its farm. "We just constructed Goats' Pen that can accommodate over 50 goats! We will rear these goats organically (No Antibiotics). Also, we feed the goats with the plantain peels from our Plantain chips factory, corn and healthy leaves/food from the Springboard farms." You can be sure of access to healthy, nutritious organic goat meat from Springboard. More details about the Goat meat soon. Feel free to contact Lawrence with any questions at: springboardoffice@gmail.com.
Also, IIGL would like to acknowledge and express gratitude to Lawrence and Springboard for making their First Quarter 2016 donation! Springboard is the first student led project to "give back" to IIGL in this way!
Valuable Resources for Personal & Planetary Transformation
The Shift Network
Theshiftnetwork.com
The Shift Network, Inc. empowers a growing global movement of people who are creating an evolutionary shift of consciousness that in turn leads to a more enlightened society, one built on principles of sustainability, peace, health, and prosperity. Through our online Summits and Courses we have already served more than 530,000 worldwide who are committed to shifting our world's operating system. Please join in as we create events, programs, and activities that help us evolve! The Shift Network was founded and launched its first event in February of 2010.
You can view our big-picture vision years here: www.theshiftnetwork.com/vision2020
News
2016-2017 Board of Director Nominations
Once again it is time to establish the 2016-2017 IIGL Board of Directors! Please watch for information on the IIGL Message Board in April if you are interested in applying to be elected to the Board of Directors. Active students working on Level Two studies and higher may be considered. Also IIGL graduates and contributors are eligible. Please email Felix Iziomoh, ( flelixi@gmail.com) our current IIGL President at if you have any questions.
Board of Directors Announces New Recruitment Poster
The IIGL Board recently designed a new recruitment Poster intended to advertise the IIGL program in various local areas. Your cooperation in this campaign would be a reciprocal service to IIGL, which offers its courses without charge to aspiring leaders like yourself, throughout the world. We would appreciate your printing it out and posting it wherever in your area it would be visible to its intended audience — particularly universities and, perhaps, senior high schools, if the latter seems appropriate in your environment. Also, you might consider adding a note at the bottom:
FOR FURTHER INFORMATION CONTACT
(Your first name) – phone number
Meet Our New Students
There were no new students this month.
Visionary Leadership
Student Progress
We had 10 students from 5 countries complete a total of 14 books in March. These students were from Ethiopia, Kenya, Nigeria, Rwanda and Uganda.
* The Oromo of Ethiopia
Vivian Muciri (Kenya)
* The Great Game of Business
Charles Kihia Mwangi (Kenya)
* Empires of the Mind
* Real Magic
Eze Victus Chimeze (Nigeria)
* Keys to Success
Okpe Emmanuel (Nigeria)
* Behind the Evasion of Iraq
* Instead of Education
* Raising Children Compassionately
Ogbaka Iji Friday (Nigeria)
* Goals
* The Law of Attraction
Daniel Iroegbu (Nigeria)
* PsychoCybernetics
Ola Makinde (Nigeria)
* You must Set Forth at Dawn
Hakizimana Tuyishime Roger(Rwanda)
* Nonviolent Communication
Juliette Alyce Englole (Uganda)
* The Seven Habits of Highly Effective People
Graduates
Charles Kihia Mwangi (Kenya) completed Level One
Statistics
New Enrollments
2 enrolled in March
9 enrolled in 2016
Book Assessments
14 in March
47 in 2016
Books Shipped
23 in March
37 in 2016
Cost of Books
$466.57 in March
$751.18 in 2016
You Make It Possible
We extend a special thanks to the following individuals and/or organizations who contributed to IIGL last month. Your ongoing support makes this work possible.
Deb Silver (Israel)
Afere Lawrence/Springboard (Nigeria)
Lynne Murguia (USA/AZ)
Corine Wilson (USA/FL)
John Hornecker (USA/NC)
Michael Lightweaver (USA/NC)
Janis Thayer (USA/NC)
David Banner (USA/WI)
Laura Greene (USA/WI)
Deb Rosen (USA/WI)
Make A Difference
Dream Team 22
Please join Dream Team 22 as our goal is to have 220 people contributing $22 per month. We understand that money is energy and that to sustain and build IIGL we need a lot of people pouring their energy into this endeavor on a regular basis. We also know that not everyone can afford to commit $22 a month – especially our students, who live in countries with economies in which this amount can be equal to a weeks' salary. So we are offering two options for those who wish to become a part of the Dream Team. One can commit to a $22 a month contribution or to spending 22 seconds each day holding the vision of IIGL becoming financially sustainable by the end of 2016.
Will you join the Dream Team and help us create an energetic foundation to support the transformational work of IIGL? You can really make a difference in the world by making a modest contribution of time or money. To make the $22 a month commitment or a one time donation, click the link below. To become a member of the Dream Team 22 by committing 22 second a day to help us hold the vision, contact Deb for details: drosen2@wi.rr.com
Checks on US banks, payable to the International Institute For Global Leadership, can be mailed to IIGL, 11537 N. Lake Shore Drive, Mequon, WI 53092 USA. Contributions may also be made by credit card by clicking the link below. Contributions are tax deductible under the 501 (c) 3 tax code of the United States Internal Revenue Service.
To Contribute By Paypal, go to www.paypal.com and make donation to iigl.globalleadership@gmail.com
To Contribute By Credit Card, Click Here
Newsletter Archive: Click Here to view archived issues of the Global Leadership News