International Institute For Global Leadership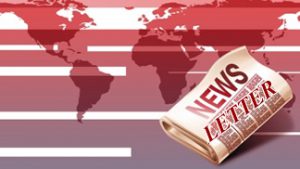 Issue #173* May 2016
www.global-leadership.com
Asheville, NC. USA
Guest Editorial
Chasing Greatness
Noeline Kirabo (Uganda)
noelinekirabo@yahoo.com
Greatness! This is not a function of circumstance but rather a matter of conscious choice! We can become great if we are interested. Greatness is all about producing extraordinary results in all that we do. It is laying down our lives for the true cause we believe in. The journey of greatness requires us to have the right people in our circles in addition to being humble. This is a process that calls for the "crawl, walk and run" approaches to life. It also necessitates that we move past the fear and take action.
Greatness is also motivated by deeper creative needs and yearnings for excellence; and not fear. It involves giving up something good for something better. Having a great life also necessitates that we spend lots of our time doing the things we are passionate about. We need to majorly focus on the things we ably do better than other people even when we are not necessarily living in a great environment; all we can do is keep applying the fundamental principles that lead us to greatness.
Jim Collins in his book, "Good to Great" encourages us to know the right thing, have the discipline to do it and equally stop doing the wrong thing if we are to move from a mediocre life to greatness. He also says that we cannot remain laggards and hope to be great.
At Kyusa, we put great emphasis on building a culture of greatness within our staff and the change agents. We not only produce the best change agents but also work towards bringing out the best from them through our trainings and enriched curriculum. We also invest a lot in bringing them to a point where they discover their seeds of greatness that is their gifts, creative ideas and talents; and walk with them onto the journey of cultivating these seeds.
It is on this note that I encourage us to put all our efforts together towards helping the youth find their voices and encourage them to help others find theirs too.
Let's live life to its fullest and die empty!
(Noeline is an IIGL Graduate, President Emeritus and is the founder of KYUSA)
What Others Are Saying
The Blossoming of Acceptance
By Matt Kahn
Submitted by Wanda Gail Campbell (USA/AL)
It's okay to feel angry, even if it's not okay with you.
It's okay to feel sad, even if it's not okay with you.
It's okay to feel fearful, even if it's not okay with you.
It's okay to feel confused, even if it's not okay with you.
purple orchidIt's okay to feel desperate, even if it's not okay with you.
It's okay to feel compulsive, even if it's not okay with you.
It's okay to feel heartbroken, even if it's not okay with you.
It's okay to feel jealous, even if it's not okay with you.
It's okay to feel judgmental, even if it's not okay with you.
It's okay to feel misunderstood, even when it's not okay with you.
It's okay to feel uninspired, even if it's not okay with you.
It's okay to feel ashamed, even if it's not okay with you.
It's okay to feel denied, even if it's not okay with you.
It's okay to feel empty, even if it's not okay with you.
It's okay to feel left out, even if it's not okay with you.
It's okay to feel hopeless, even if it's not okay with you.
No matter how you feel, you deserve more love, not less. When love is not a feeling to chase or hold in place, but the compassionate support that befriends each emotion and embraces how you feel, you are able to find the companionship you desire without abandoning yourself in the process.
In every breath, you deserve more love, not less. This is how acceptance blossoms for the well-being of all. It is the way of heart-centered consciousness.
What Our Students Are Reading
The Great Game of Business By: Jack Stack$10.67
The Great Game of Business started a business revolution by introducing the world to open-book management, a new way of running a business that created unprecedented profit and employee engagement. The revised and updated edition of The Great Game of Business lays out an entirely different way of running a company. It wasn't dreamed up in an executive think tank or an Ivy League business school or around the conference table by big-time consultants. It was forged on the factory floors of the heartland by ordinary folks hoping to figure out how to save their jobs when their parent company, International Harvester, went down the tubes. What these workers created was a revolutionary approach to management that has proven itself in every industry around the world for the past thirty years; an approach that is perhaps the last, best hope for reviving the American Dream.
Students In Action
Congratulations to Emmanuel Iziomoh!
On March 31, 2016 IIGL Board Member and Graduate Emmanuel Iziomoh (Nigeria); easyemman@gmail.com was named an Ambassador on Drug and Substance Abuse by the African Youth Iniative on Crime Prevention in Partnership with the US Embassy in Lagos Nigeria.
Valuable Resources for Personal & Planetary Transformation
How Africa
Howafrica.com
Since 2014, "How Africa" has been featuring news features online covering reports from all of Africa! The news articles, photo's and video's include current events about Politics, Finance, Sports, Entertainment, Humanitarian Efforts and much more!
News
2016-2017 Board of Director Nominations
Once again it is time to establish the 2016-2017 IIGL Board of Directors! Active students working on Level Two studies and higher may be considered. Also IIGL graduates and contributors are eligible. The deadline is May 15, 2016. Please email Felix Iziomoh, ( flelixi@gmail.com) our current IIGL President if you have any questions.
Follow IIGL on Twitter!
A special thank you to IIGL intern and board member, Ziyad R. Abdule (Ethiopia) for updating the IIGL account on Twitter in April. Follow IIGL, @iigleadership on Twitter!
Meet Our New Students
We are happy to welcome three new students this month from Cameroon, Ethiopia and Uganda.
Nimang Divine Che (Cameroon)
I am a Cameroonian from the North West Region of the country. I have a B.Sc (Hons) in Business Management, from the University of Buea. Growing up I have always struggled to be independent or not be a burden to others so I fend for myself, by hawking to be able to provide for my school needs. This practice is one from childhood and this has been a boost to my personality, moral and my way of looking and things and not judging by the cover of the book. Growing up, a believed I have till this date "effective leaders are trained," is my driving force to my being so enthusiastic and the always willing to learn nature I have. Hard working, humble, patience, dynamic and very sociable are some the characteristics embedded in me making it possible to adapt to what ever situation. I am a peace loving person, a problem solver and very dynamic by nature. I always motivate people to be self employed (though not yet), make them see the positive side of things, see an opportunity in every difficulty, to have a positive self esteem and to be adventures.
Concerning my leadership experiences, the most important which is ignored by many is being the first child, have that responsibility of assisting your followers, telling them what to do and what not to do, leading by examples (action they say speaks louder than words). I was proposed a dormitory captain for the most notorious set of students which I handled perfectly well for 2years. I worked as task supervisor in a production firm, and hold positions of authority in associations I belong to, like The Emerging Ambassadors (an association of friends with so much ambitions) in which I am the Sectary General, and many more.
Desalegn Terecha (Ethiopia)
I graduated from Haramaya University (the then Alemaya University) with bachelor's degree in the field of Social Science in 2003. I also held Master's degree in the field of Sociology and Social Anthropology from the same university in 2007. I have worked for the public sector; non-government organizations; bilateral project and private sector for the last 12 years at different capacities (at managerial positions such as Lecturer, research and community Service Director for 4 years at the Agarfa College of Agriculture and Samara University, as Social Development, Family and Community, Project Coordinator, Planning, Monitoring and valuation Officer as well as Program Coordinator with Cooprazional Intrnazional-COOPI, SOS-Children's Village Addis Ababa, and Ethiopian National Association of Persons Affected by Leprosy about 5 years, as well as consultant for 3 years).
I have managed and run different community development services by joining a nonprofit, profit making, faith based organizations as well as consulting firms. Currently, I Desalegn is working as Volunteer for Ray ex-leprosy affected women Hand Craft Working Group, and Action for Humanity and Community Development Organization through advice, writing proposal, editing projects concepts notes, based in Addis Ababa.
As lead Trainer on Psychosocial/Life Skill Support, Business Skill and entrepreneurship development for World Vision Ethiopia and others, I am facilitating the enabling working environment for organizations; promote and strengthen their capacity and partnership coordination and manage capacity building services for about NGOs, FBOs and others with partner organizations.
Marilyn Apio (Uganda)
I am a warm, caring, loving & trustworthy person. I share a very special bond with all my friends & family. I love to keep secrets & all the people around me confide their problems to me. I like to help people to find solutions to their problems and also do a lot of social service at NGO's as I have completed my masters in Social studies. My aim in life is to serve people without any expectation. I would also describe myself as someone who is honest, caring, intelligent, hardworking, and ambitious. I have a great sense of humor. I am an easy going person & don't get easily disturbed by down's in my life. I am a spiritual person & have a good library of best spiritual books. I also enjoy travelling, watching movies, going out for dinner, and having great intellectual conversations!
My dream is to make it to heaven! I have had the privilege to travel to my neighboring countries and twice to Europe for short courses. "My favorite sci-fi film is the 1951 The Day the Earth Stood Still, a Christ allegory in which an alien named Klaatu (who takes the name Mr. Carpenter while visiting Earth) admonishes humans for threatening nuclear annihilation and insists that they will not be allowed to join the planetary community as long as they retain nuclear weapons."
To view their complete profiles, Click Here.
Visionary Leadership
Student Progress
We had 12 students from 5 countries complete a total of 20 books in March. These students were from Cameroon, Ethiopia, Kenya, Nigeria, and Uganda.
Nimang Divine Che (Cameroon)
* As a Man Thinketh
* Jonathan Livingston Seagull
Ziyad Rube Abdule (Ethiopia)
* Entrepreneurship: The Art of Succeeding in Business
* The Community Leadership Handbook
Desalegn Terecha (Ethiopia)
* As a Man Thinketh
* Jonathan Livingston Seagull
Charles Kihia Mwangi (Kenya)
* Goals
* The Seven Habits of Highly Effective People
Ayoade Anthony (Nigeria)
* Journey of Souls
Japheth Erenven Aizebeoje (Nigeria)
* The New Dynamics of Winning
Okpe Emmanuel (Nigeria)
* Daughters of Abraham
* Ghandi – An Autobiography
* The Autobiography of Martin Luther King, Jr.
* The Montessori Method
Ogbaka Iji Friday (Nigeria)
* Nonviolent Communication
Daniel Iroegbu (Nigeria)
* Success through a Positive Mental Attitude
Paul Young Nwakuma (Nigeria)
* Long Walk to Freedom
Marilyn Apio (Uganda)
* As a Man Thinketh
* Jonathan Livingston Seagull
Juliette Engole (Uganda)
* The Law of Attraction
Graduates
Okpe Emmanuel (Nigeria) completed Level Four
Statistics
New Enrollments
3 enrolled in April
12 enrolled in 2016
Book Assessments
20 in April
67 in 2016
Books Shipped
7 in April
44 in 2016
Cost of Books
$167.94 in April
$919.12 in 2016
You Make It Possible
We extend a special thanks to the following individuals and/or organizations who contributed to IIGL last month. Your ongoing support makes this work possible.
Deb Silver (Israel)
Imoh Colins (Nigeria)
Lynne Murguia (USA/AZ)
Corine Wilson (USA/FL)
John Hornecker (USA/NC)
Michael Lightweaver (USA/NC)
Janis Thayer (USA/NC)
David Banner (USA/WI)
Deb Rosen (USA/WI)
Make A Difference
Dream Team 22
Please join Dream Team 22 as our goal is to have 220 people contributing $22 per month. We understand that money is energy and that to sustain and build IIGL we need a lot of people pouring their energy into this endeavor on a regular basis. We also know that not everyone can afford to commit $22 a month – especially our students, who live in countries with economies in which this amount can be equal to a weeks' salary. So we are offering two options for those who wish to become a part of the Dream Team. One can commit to a $22 a month contribution or to spending 22 seconds each day holding the vision of IIGL becoming financially sustainable by the end of 2016.
Will you join the Dream Team and help us create an energetic foundation to support the transformational work of IIGL? You can really make a difference in the world by making a modest contribution of time or money. To make the $22 a month commitment or a one time donation, click the link below. To become a member of the Dream Team 22 by committing 22 second a day to help us hold the vision, contact Deb for details: drosen2@wi.rr.com
Checks on US banks, payable to the International Institute For Global Leadership, can be mailed to IIGL, 11537 N. Lake Shore Drive, Mequon, WI 53092 USA. Contributions may also be made by credit card by clicking the link below. Contributions are tax deductible under the 501 (c) 3 tax code of the United States Internal Revenue Service.
To Contribute By Paypal, go to www.paypal.com and make donation to iigl.globalleadership@gmail.com
Newsletter Archive: Click Here to view archived issues of the Global Leadership News