International Institute For Global Leadership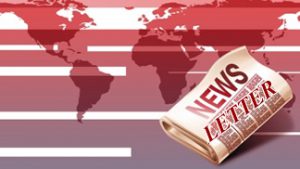 Issue #171* March 2016
www.global-leadership.com
Asheville, NC. USA
Guest Editorial
What is Wisdom?
Michael Lightweaver (USA/NC)
lightweave@aol.com
One of the things I have noticed, both from my university studies and subsequent experience in life, is that intelligence has very little to do with wisdom. Intelligence has been defined as "the ability to learn or understand or to deal with new or trying situations; the ability to apply knowledge to manipulate one's environment or to think abstractly as measured by objective criteria." Such high esteem is intelligence held that we have developed tests to determine and score the intelligence level of an individual. Universities and science particularly are full of some of the most intelligent people on the planet.
But one thing puzzles me. Why is it that some of the greatest atrocities of the 20th century were committed by some of the most highly educated and supposedly intelligent people? Consider for example Germany, the United Kingdom, the USA and Japan?
I would contend that intelligence has very little to do with wisdom. Wisdom is defined as knowledge gained from experience, whether one's own experience or that of others. It is, from a Native American perspective, an understanding of the effects of our words or actions on the planet or others for seven generations. Intelligence is important and valuable, but when it is sterile, without the wisdom of the heart and experience, it can lead to disaster, as we have seen in our recent history. The greatest gift you can give to your children is to teach them wisdom. Teach them to consider the potential long-term effects of their words or actions.
I remember clearly offering guidance to a young couple who were at war with one another at the end of a bitter divorce. They were totally possessed by emotion and ego. They were saying things to one another, and often in front of the children, that I could see was creating long-term damage and leaving scars that might never heal. These were two intelligent people but were totally blinded by anger and ego.
If they had even an ounce of wisdom and were willing to consider the long-term effect of what they were saying and doing, then they would have resisted the temptation to emotional knee jerk reactions. Rather they would look at what they wanted to accomplish and the actions needed to reach their goal. As it was, they were in a state of possession, and continued on a path of self-sabotage which injured not only themselves but their family as well.
The greatest gift you can offer your children is the understanding of the implications of their actions. Not that they will be punished for doing or saying certain things but rather the potential harm that their words and actions can cause both to themselves and others. It is known as the law of return or "what goes around, comes around." Some will understand that the stove is hot and they shouldn't touch it. Others, unfortunately, must learn from the experience of being burned. Wisdom is the understanding that "this leads to that." Do not expect to treat others badly without being treated badly in return. That, unfortunately, is human nature.
(This is one of the articles from the recently published book, "The World According to Michael.")
What Others Are Saying
IIGL Communications Secretary Shares Insights
Kathleen Oweegon (USA/NM)
Oweegon@bridgesofpeace.com
I have served on many Boards of Directors in my life, and have never been prouder to serve an organization as I am to serve IIGL! The majority of our Board are students of IIGL from all over the world. They are giving back to the organization that has helped them to become wise, strong heart-centered leaders, and that is so inspiring to me! Of even greater inspiration to me are the community projects our students have founded and fostered, including an orphanage in Togo, an online educational program for high school drop-outs in Uganda, a plantain farm and plantain chip-making factory in Nigeria, and a leadership development project for at-risk youth in Nigeria! IIGL is changing the world one emerging leader at a time, proving that through wisdom-sharing, dedication, hard work, and belief in one another, anything is possible!
What Our Students Are Reading
The Secret: What Great Leaders Know and Do Ken Blanchard & Mark Miller $13.15
In this new edition of their classic business fable, Ken Blanchard and Mark Miller get at the heart of what makes a leader successful. Newly promoted but struggling young executive Debbie Brewster asks her mentor the one question she desperately needs answered: "What is the secret of great leaders?" His reply "great leaders serve" flummoxes her, but over time he reveals the five fundamental ways that leaders succeed through service. Along the way she learns:
• Why great leaders seem preoccupied with the future
• How people on the team ultimately determine your success or failure
• What three arenas require continuous improvement
• Why true success in leadership has two essential components
• How to knowingly strengthen—or unwittingly destroy—leadership credibility
The tenth anniversary edition includes a leadership self-assessment so readers can measure to what extent they lead by serving and where they can improve. The authors also have added answers to the most frequently asked questions about how to apply the SERVE model in the real world. As practical as it is uplifting, The Secret shares Blanchard's and Miller's wisdom about leadership in a form that anyone can easily understand and implement. This book will benefit not only those who read it but also the people who look to them for guidance and the organizations they serve.
Students In Action
IIGL Board Member Earns Master's Degree
Congratulations to Level Six student and IIGL board member Harriet Opondo (Uganda) opondohattie@gmai.com for completing her Master's degree in Counseling Psychology awarded January of 2016! Hattie also has a Bachelor's degree in social work, and has worked as a social worker for several years in a large residential care institution for children, where she discovered her passion for children and families. She is now applying for PhD programs in Uganda. Hattie said, "I have a soft spot for special needs children and I look forward to working especially with parents and families as I offer support, information and training to help them cope with the challenges that come with raising special needs children."
Valuable Resources for Personal & Planetary Transformation
Teach a Man to Fish
Teachamantofish.org.uk
Teach a Man to Fish believes that education is the key to tackling youth unemployment and poverty worldwide. The organization works with schools to set up school businesses. These businesses are both educational and profitable; teaching students business and entrepreneurial skills, and generating much-needed income for schools. Providing a relevant education that bridges the gap between school and work means students leave school ready to get a good job or set up their own business, and reach their full potential in life.
News
IIGL Welcomes New Mentors
IIGL President Iziomoh Felix ( flelixi@gmail.com) and Board Member Iziomoh Emmanuel ( easyeman@gmail.com) both from Nigeria have agreed to become student mentors! Both have a lot of experience with IIGL as they are also graduates! We know the students they will mentor will feel very fortunate to have them as advisors.
Meet Our New Students
We are happy to welcome one new student this month from Nigeria.
Ajeigbe Aremu Jimi Rexford (Nigeria)
The second born in a polygamous family of mixed blood, I, Rexford Jimi Aremu Ajeigbe, was delivered of my mother, the first wife of my father, some fifty-five years ago, precisely at night on the 18th day of September, 1960 in a small village in the Eastern Region of Ghana called Osiem. In fact, history has it that my late grandfather, a native of Iseyin, a town in Oyo State in the Western part of Nigeria immigrated to Ghana on foot and founded the village of Osiem. No wonder, he was known as Asasewura, meaning the Landowner till his death there in 1974.
I am happily married with three wonderful children, a girl and two boys. My appetite for reading knows no bounds. I am a voracious reader and an ardent student in search of the truth and peace. Among the books read by me are Theosophical books and manuals authored by Madame Helen Blavastky, Purucker and a host of them. I have digested books by Lobsang Tuesday Rampa, King George, James Hadley Chase, Vincent Norman Peale, Bill Newman, Joel Osten, Oral Roberts, Ben Carson, Mike Murdoch, Oyedepo and E.A Adeboye among several on varied subjects. The list is endless. The quest for knowledge has led me to delving into various fields of study including Metaphysics, Numerology, Kabbalah and the Tarot card reading. In fact I am not just religious, a Christian for that but a Theosophist who believes that the world can be made a better place if only people know themselves by being enlightened. I love travelling, playing chess, soccer, hockey and table tennis in addition to reading. I also love good music; jazz, blues, reggae among others but ironically I do not have a nice voice to sing. In fact I claim to have a toad in my throat.
It was my burning desire to teach the teeming youth the truth about existence that compelled me to take up teaching, though my ambition was to be a doctor or an inventor of artificial blood. Without any regrets, I have understood that the blood is synonymous with lifesaving or rather the need to educate people to become more human, I consequently deem it very essential to impart only relevant knowledge and ensure that my pupils really grasp what they learn. My years of existence on planet Earth have exposed me to various experiences that make me yearn to render my best to humanity by making the world a better place for all. I play chess, table tennis and hockey as pastimes but most times I read widely on virtually all subjects. I love motivating others by teaching and preaching. I enjoy discussing various current issues on all aspects of life. I am a good problem solver and hope to achieve more by more study in order to stamp my feet in the annals of history when I am gone. I yearn to be a prolific writer before passing on. As a member of the Redeemed Christian Church, I had to undergo training in the Believers' class and the School of Disciples (SOD) and became a worker and presently a Minister, a Sunday School teacher, Coordinator of my Area House fellowship Department. Furthermore, I handle the baptismal class and I am the Church Secretary of my Parish. I enrolled in the Bible College and obtained a Post Graduate Diploma in 2011 but I have opted out of ordination all these years. My desire is not for titles but to be of service to God by serving humanity and to live in holiness and righteousness which in essence is to be of love and assistance to all and sundry.
To view their complete profiles, Click Here.
Visionary Leadership
Student Progress
We had 10 students from 7 countries complete a total of 12 books in February. These students were from Ghana, Kenya, Lesotho, Nigeria, Rwanda, Uganda and Zimbabwe.
Moses Baffour Awuah (Ghana)
* Maximum Achievement
Vivian Muciri (Kenya)
* The Starfish and the Spider
Mantsenbeng Suzan Maepe (Lesotho)
* How to Win Friends and Influence People
Ola Makinde (Nigeria)
* Through the Year with Jimmy Carter
Adekoya Rasak (Nigeria)
* How to Win Friends and Influence People
Ajeigbe Aremu Jimi Rexford (Nigeria)
* As a Man Thinketh
* Jonathan Livingston Seagull
Hakizimana Tuyishime Roger (Rwanda)
*
Juliette Engole (Uganda)
* The Power of Intention
Harriet Opondo (Uganda)
* The Montessori Method
* The Secret
Cheurombo Pswarayi (Zimbabwe)
* PsychoCybernetics
Graduates
Harriet Opondo (Uganda) completed Level Five
Statistics
New Enrollments
3 enrolled in February
7 enrolled in 2016
Book Assessments
12 in February
33 in 2016
Books Shipped
0 in February
14 in 2016
Cost of Books
$0 in February
$284.61 in 2016
You Make It Possible
We extend a special thanks to the following individuals and/or organizations who contributed to IIGL last month. Your ongoing support makes this work possible.
Deb Silver (Israel)
Lynne Murguia (USA/AZ)
John Hornecker (USA/NC)
Michael Lightweaver (USA/NC)
Janis Thayer (USA/NC)
Deb Rosen (USA/WI)
Make A Difference
Dream Team 22
Please join Dream Team 22 as our goal is to have 220 people contributing $22 per month. We understand that money is energy and that to sustain and build IIGL we need a lot of people pouring their energy into this endeavor on a regular basis. We also know that not everyone can afford to commit $22 a month – especially our students, who live in countries with economies in which this amount can be equal to a weeks' salary. So we are offering two options for those who wish to become a part of the Dream Team. One can commit to a $22 a month contribution or to spending 22 seconds each day holding the vision of IIGL becoming financially sustainable by the end of 2016.
Will you join the Dream Team and help us create an energetic foundation to support the transformational work of IIGL? You can really make a difference in the world by making a modest contribution of time or money. To make the $22 a month commitment or a one time donation, click the link below. To become a member of the Dream Team 22 by committing 22 second a day to help us hold the vision, contact Deb for details: drosen2@wi.rr.com
Checks on US banks, payable to the International Institute For Global Leadership, can be mailed to IIGL, 11537 N. Lake Shore Drive, Mequon, WI 53092 USA. Contributions may also be made by credit card by clicking the link below. Contributions are tax deductible under the 501 (c) 3 tax code of the United States Internal Revenue Service.
To Contribute By Credit Card, Click Here
Newsletter Archive: Click Here to view archived issues of the Global Leadership News