International Institute For Global Leadership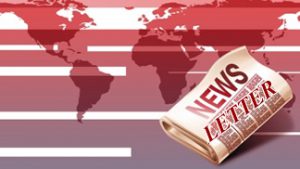 Issue #103 * July, 2010
www.global-leadership.com
Asheville, NC. USA
Guest Editorial
Bitter Truths
By Olugbenga Adebiyi (Nigeria)
One of the major problems most of us face is our failure to be truthful… with ourselves. When faced with inconvenient truths, we tend to stick our heads in the sand like the proverbial ostrich. This doesn't surprise me because the truth is often bitter. But I think it's time we faced the truth, especially those which form the foundation of our success in life.
Success about self-discovery.
If you study the life of successful people, you will observed that they have done a thorough value clarification about themselves. They have taken time to ask: Why am I here? What ability or talents do I have? What do I want to do with my life? If I continue to do this same work, or pursue this same career will I be able to take care of my family, put food on my table, put a roof over my head? Too often when we see successful people we automatically assume that they acquired success through 'luck' or some illegal or unethical dealings. While that does happen, there a hundreds of success stories of ordinary people who, with passion and hard work, built a successful life on the foundation of "know thyself."
You alone are responsible for your life
When I was a young boy, I used to look up to my uncles and relatives a lot for money but was often disappointed. It took me awhile to realize that my financial situation was my responsibility and not theirs. When I quit looking to others for a handout and assumed personal responsibility for my finances, guess what? It worked.
Manna doesn't fall from heaven
If you want to make it in life, you have to change your belief in so called 'luck' or that manna falls from heaven. If you continue to wait for fortune to smile on you instead of creating your own fortune, you will never make any serious headway in life. With such an approach you will be doomed to live off what others give you rather than what you have worked for.
Whatever you don't work for won't last
The only real antidote to poverty is to work hard and work smart. There are plenty of 'get rich quick schemes' out there but most of them are designed to make someone else rich and to leave you poorer. You have heard the saying "easy come, easy go." I have observed that quick money seldom leaves the receiver as rich in a multitude of ways as those who worked for their money and can really appreciate its value. The sad stories of so many lottery winners is a good case in point.
If you can't beat them, don't join them
You've heard the slogan, "if you can't beat them, join them". If you find people on the way to destruction, will you join them? In their darkest days, when all seemed so hopeless, what if Mahatma Ghandi, Nelson Mandela or Martin Luther King had simply given up and "joined them." Where would we be today? It's easy to join the crowd and not rock the boat. It takes a lot more courage to stand up and stand out for what you know is right. It is the "Jonathan Livingston Seagulls" of this world who know who they are and why they are here that end up in our history books of heroes.
You don't have to go abroad to make it
I recently read that more than thirty million Nigerians are living abroad. Somebody once said that there is no place that you go in any part of the world that you will not find a Nigerian. The average Nigerian believes that you have to go abroad before you can make it. I don't share this belief. Have you done a personal assessment of what you have to offer the world? Potential customers and clients are the people all around you. What are their greatest needs? Which of those needs are not being met or could be met by someone with a better plan or program?
You can contact John at globalyouthsociety@yahoo.co.uk or learn more about him at his blog: adebiyiolugbenga.blogspot.com
What Our Students Are Saying
Adedeji Adedoyin Oluwarotimi (Nigeria)
The great lessons I have learnt from this book, PsychoCybernetics, has formed a road map for me to reprogram myself for success. Once I can speak optimistic words to my subconscious mind and I carry around the "big picture" in my heart, I can wake up every day to pursue these dreams with awesome confidence. During the study of this book I was developing the second phase of our web portal – www.getinspirednigeria.com which is dedicated to the motivation and empowerment of the Nigeria people. As I read this book, the whole idea behind the project started to explode in my head into something much bigger than I had initially thought. Right now I see many more possibilities of things that can be done which fear or doubt had originally kept me from seeing. This second phase will be launched in July 2010 and I strongly believe that Nigerian youth will be empowered beyond our greatest expectations. Nigeria remains the world's most populations African Nation, therefore I believe this change will not just be for Nigeria It is going to sweep across Africa and help "Mother Africa" take her rightful place in world affairs and the whole world will be better for it.
Students In Action
Bikundo Onyari
The New Face Of Kenya
During the post election in Kenya in 2007-08 a lot of Kenyans lost their lives, Others remain with permanent scars while millions were just shocked at what happened during that dark moment in Kenyan history. As a result of this I teamed up with a few young Kenyan professionals to develop a New Face of Kenya where everyone counted regardless of the their ethnic, race, tribal or religious background or affiliation. We have been traveling around the country offering community trainings on the need for healing & reconciliation and peaceful co-existence. Recently we completed our four year strategic plan. We are starting with two initiatives:
Ambassador Programme
We are on process of identifying and training around 7600 change makers around the country who will influencetheir community and lead the process of transformation. The majority of these change makers are youth – those who have the greatest stake in creating a peaceful future
Village University
We are keen to bring university education to every village of Kenya. This will be through demistyfing the idea of a university education by making it 80% practical and 20% theory, much like the IIGL teachings. Using the community development process we intend to empower people to improve their own communities at the grass roots level. We believe that problems can best be solved at the community level by those most affected if they just have a little training.
(Bikundo is one of six graduates of the IIGL program. You can contact him at onyarib@yahoo.com or learn more about him at his websites:
www.thefaceofkenya.com
www.andecoaching.co.ke
www.bikundo-onyari.blogspot.com
www.facebook.com/bikundo.onyari
What Our Students Are Reading
Goals!
How to Get Everything You Want Faster Than You Ever Thought Possible
By Brian Tracy
Though goal-setting is often overintellectualized, achievement expert Brian Tracy makes the process come to life as an essential ingredient for any type of personal development. He's been refining these ideas for 20 years, and no important insight is overlooked. Tracy's extraordinary thinking is always expressed in practical action steps. Listeners don't get bogged down with anything not immediately useful to the quest. The focus is on clarity, definition, and doing whatever it takes to move toward your important desires. In every word listeners will hear Tracy's urgency and his heartfelt wish that none of us give up on the path to worthwhile goals, whatever they may be.
Meet Our New Students
We are please to welcome six new active students this during June. They are from Liberia, Mexico, Rwanda, Sierra Leon, Sudan & Switzerland..
Makarios Mbundoh Akembuom (Cameroon)
After completing secondary school in 1984, I was employed by the national civil engineering laboratory in my country where I served for seven years. While working for this company, I obtained two post secondary school certificates studying on my own as an external candidate. In 1991 I was employed in a private security company, Wackenhut Cameroon S.A and I served there for nine years in various capacities ranging from a security guard to an operations supervisor. I am currently employed by Essoka Security Company where I am serving as an operations manager.
I have only traveled once out of my country to South Africa where I represented my company in some business transactions. I read self development books most and love movies in this same field including documentary movies. I am a member of the American Standard for Industrial Security (ASIS). I am married and have three children; apart from being fully dedicated in my field as a private security agent, I am interested in farming, animal husbandry and sustainable fishery.
My goals consist of working together with other colleagues in the security industry to creat an ASIS chapter in Cameroon and also getting more involved in the mix farming I earlier talked about by working with the experts in these sectors to develop and implement low cost scientific methods which should not only benefit me but also the royal communities involve in this kind of venture.
Aaron Woods (Liberia)
I'm a native of Liberia. I was born in the southern part of Liberia, specifically Greenville, Sinoe County and raised up in Montserrado County, Paynesville City out side of Monrovia. My biological parents are Mr. & Mrs. Emmett G. Woods, both of whom are Liberians. I'm a Christian, Methodist by denomination. I'm not marry but a devoted Christian. I'm from a very humble background, a family with a respectable character and very compassionate life style. As child growing up in a family of nine, three brothers and two sisters, I have always said to myself that one day I will want to do Forestry. My mother has always wanted me to pursue a career in medicine since I was the only one in the family that she considered the quit spirited child. I will always be patience with my clients once I become a doctor. But again life has it own way of shifting people. All I did was to study hard to make the best grades in my class. I got a double promotion to the seventh grade and my father told me to select any school of my choice to enrolled. My first choice was Cathedral Catholic High School. It was due to the fact that i felt then that Cathedral was an easy walk in the park for me, then going to St. Patrick High School, that had the rumors of being one of the most challenging school in Liberia. Only boys with very high IQ and from wealthy family could attend such institution. My brother who was then a student at the St. Patrick High School, convinced me to attend and say that it was the truth but all i needed to do is to study hard. I took up the challenge and sat the entrance and made a successful pass. I enrolled at the St. Patrick High School and later left due to the closing down of the institution by the Arc Bishop of the Catholic Church. I then enrolled at the Cathedral Catholic School, what I considered a co-incident my first choice, and later graduated and enter the University of Liberia where I'm pursuing my career in Civil Engineering and Mathematics. Over the time i have expressed interest in forestry but little settled on doing Civil Engineering which i developed greater passion. I saw this as a career that empowered oneself in the absent of unemployment. It is a self employ profession that enable you to survive in the mist short falls. When I embark on this sojourn I was discourage by many of my colleagues not to go in such profession because it was time wasting, the environment was not conducive, the lack of study equipments and resource materials were sufficient reasons among others to change me from taking civil engineering a as career. However, these wonderful suggestions and advice didn't move me I remain focus and was determined to achieve my dream. My dream has and always and continue to be a good servant of my people helping them to achieve their full potential with the little things they have around them. My hope to become a good leader stemmed from the point that I'm involved with lots of youth activities. I'm presently serving as Secretary General for a pro youth advocacy group name and styled Development Advocate for Total Empowerment (DATE) for short. This group has been in the business of empowering young people through skill training and other related job experience. I'm a great lover of sport; I love football and partly basketball. I spent my leisure time reading books, magazines, newsletters, newspapers, journals and other informed materials. I have read the book the Dream of My Father, Nothing Last for Ever, The Run Away Juror and lot more even from Robert Ludlum. I like adventure movies, movies that are filled with suspense. I try to boarding my horizon by doing extra study in Local Economic Development (LED). Which target the marginalized and the poverty stricken class of our society. During our 2005 general election in our country, I was with an organization call Synergies International. We organized inter-high school debate amongst high schools in around our country to debate issues of national concern relative to the prevailing situation in the country. This debate was to tap the skill of young on how they understand the issues that were evolving in the country how they can rationalize and make inform decision. This Project exposed the thinking and view on issues of all ways of life.
J. Alfredo Pérez Ruiz (Mexico)
I was born in Mexico City in 1965, from a Catholic family, upon entering high school, I started experimenting with drugs and alcohol, I was arrested for murder with a gang at age 17, at age 20 entering to the prison for bank robbery, I went to the U.S. undocumented in 1995 I was in prison for drug trafficking In 1997, there I started going to a church in 1998, I became, and I got married and was removed to Mexico in 2001, I estudie in a Bible college in Texas and in a Bible school in Mexico, opened Missions in Huimilpan, Miranda, La Solana, in the state of Querétaro, and was pastor in Tepeji del Rio, Tetepango and Progreso de Atotonilco in Hidalgo state for three years, now we are starting a mission in San Juan del Rio I can not really put a profile page since I can only write about the work as a pastor have made my family and I, beacuse before i have nothing real important to write, the past left behind.
Ntazinda Badege, Sam (Rwanda)
I am a parent of 4 children, my wife Alfa is the mother of all my children, she stays with them, while Many times I go out to look for money to cater for the family.
I studied business in the Uganda College of commerce and obtained a diploma (ADBS) also a certificate in law. I am one of those thousands of Rwandans who were born out side their mother land only to come back when the RPF Rebels took power in 1994 and it was after genocide that claimed over a million of people. At first I was a such social generous person but the situation I found in Rwanda took a toll on those two free gifts I had Got from God, (I am happy it is now improving, but before it was un fit to find a Rwandan roughing, joking, charting or shouting at the top of his voice in joy and freedom) it was necessary for every one to march his/her behaviors with the situation of a country that has indeed carries 1,000,000 cemeteries.
I worked in courts of law for over 3 years in the capacity of a court registrar, I used to enjoy my work for I wanted to help justice in my country, but there was one more thing that pulled me out there. on one side, seeing no justice and on the other seeing people with disabilities being left behind with no place and status in their own mother land, I being with disabilities also and having a vision to raise their voice, I voluntarily resigned, and went out to form and organization of people with disabilities the Foundation of People With Disabilities later on be came the Federation of Associations and Centers For People With Disabilities, a spring board of the disability movement in Rwanda which to day involves over 5000 people with disabilities.
I am currently undertaking an initiative to also bring the People with psycho social disabilities on board. National Organization of Users And Survivors of Psychiatry in Rwanda is also growing; I am the initiator and the current director. From this back ground one can see that I am a human rights activist. I like reading stories listening to music, I cherish the words of wisdom, I read the bible and like church music, also novels; I used to read the ancient James Bond, the Dooms day conspiracy, the animal farm by George… and all these staff, I like surfing and sending love messages to friends. I like listening to people who say how they do their own things. I have been traveling and that is why I liked it, I have been to some parts of America, Europe and traveled almost the whole continent of Africa. I am, though thirsty of traveling more than I have done.
Mohamed Mathias Gbassa (Sierra Leon)
I Mohamed Mathias Gbassa am now 50 years of age, born on the 4th January 1958 by two parents, Mr. Musa Gbassa a driver by profession and Madam Mamakor Evelyn Dambo a petit trader and house wife both dead now. These were coupled that came together with there different religious background [father Muslim and mother Christian] but lived together amicably. My father later on married to two other wives after my mother and they gave birth to three half brothers and two half sisters. My mother being the senior wife had five children (three boys and two girls) and all her children were older than her mate's children. My father being a fervent Muslim he wanted us not to go to school but my mother and our uncles paid our fees at school. It is unfortunate to know that all of my half brothers and sisters didn't go to school. I was brought up in a large family with a polygamous practice and I co-existed with my half brothers and sisters who never went to school and were all Muslims while my own brothers and sisters all educated and are Christians. As a Humanist and eldest child of this family, I positioned every member of the family as a human being equal and place as the centre value of every thing, respect each other personal opinion while I develop and acknowledge what is considered as absolute truth for all, affirms liberty of ideas and beliefs and reject all forms of violence and discrimination. I am a married man now with three children (a boy and two girls but girls being the eldest and youngest).
My own contribution to the development of our country are many but I name the few most important ones, when I left the university I took employment with Ministry of Agriculture as an extension worker ( mobilizing and educating farmers). Through this I help many farmers to grow large acreages of food and cash crops. I was charged with the responsibility of training and guiding the farmers through their cropping cycle's in order to improve on their harvest by adopting the improved farming techniques. Encourages the farmers utilize the Researched Seeds and Tools and take all Result Oriented Information back to the Researcher.
During our eleven years senseless war I served as a Humanitarian Worker, trained and assigned to displace and refugee's camps respectively as camp manager. I was responsible with others to provide these inmates with protection, food and non – food items, shelters, education and skill training, and awareness for Resettlement/ Reintegration.
My dreams and goals in life are spelled out under my objectives, vision and mission; my dreams are to live in world of non – violence, and human being considered as the centre value of every thing in the world. In order to achieve the above dreams there are three objectives: – To build a Universal Human Nation, Promote simultaneously personal development and social transformation, and Fight against all forms of violence (physical, economical, racial, sexual, moral, religious, psychological etc). My Vision is to help people out of advert poverty; my Missions are to let my people enhance production, capital, marketing and management skills of co-operatives, achieve successful and sustainable development through expansion in all of their existing farming activities for the benefit of everybody.
Traveling at this part of the country is very expensive and difficult due to several factors but to name a few: – scarce facilities, bad roads, low income and poor services etc. how ever I had managed to visit my capital city and the twelve district head quarter town/cities in my country Sierra Leone; and had traveled to our two neighboring sister countries (Guinea and Liberia); and like wise visited Senegal, Gambia and Ivory Coast in West Africa respectively.
My favorite books are Tales of two cities, Animal farm and Silo's speaks. In tale of two cities written by Charles Dickens, the author was trying to show the inequality that exist between two cities and one was qualified to be better than the other in terms of social, economic, and other facilities. While in animal farm, written by George Orwell, animals were classed in various stages and awarded as equals among equals. And these differences in classes is the greatest inequality created in life, both writers in their books compared and contrast the indifferences between cities and animals. These are issues that have created all forms of violence, suppression, intimidation and aggression.
In the book of Silo's speaks, which is a Humanist document concluded that 'To feel that which is human in the other is to feel the life of the other in a beautiful, multicolored rainbow that grows farther and farther away, the more I try to stop, to seize, to capture its expression. You grow farther away, and I take comfort if I have helped you break your chains, to over come your pain and suffering. And if you accompany me, it is because in a free act you constitute yourself as human being, and not simply because you are born 'human ' I sense in you the liberty and possibility of your constituting yourself as a human being, and in you my act find the liberty at which they aim. And so not even your death can halt the actions you set in motion because you are in essence time and liberty. What I love in the human being, then, is its growing humanization. And in these times of crisis, reification and dehumanization. I love the possibility of the human beings future vindication."
In Silo's conclusion, I learnt that human being desperate moves to promote personal development and social transformation which was not guided with the belief of considering human being as the centre value and concern in all activities under taken created in- equality, classes, mayhems, atrocities and wars. Humanist movements organizes activities regarding Health, Education, Agriculture and the entire improvement on the quality of the life of our people, it does so with those who are members. That means that those who become members take on the commitment to begin to work for themselves, for their people, and when the opportunity presents itself, for those who are beyond their immediate environment. The social actions of humanists are when you learn, so that you can teach others what you have learnt, and when you receive help then you should help others to help themselves.
My best movies are: The Day of the Jackal and Sometimes in April; in the day of the jackal the remaining survivor of the aborted French foreign legion who were against the democratic rule and existence of other foreign nationals in France made repeated attempts to kill president Mark De Gaulle and most attempt failed because he was the most guarded president in the world. As a desperate act by OSN, they hired a well known notorious killer with a code name 'Jackal' for half a million dollars.
We followed his preparation for this mission, were he created a lot of violent on others, abuses a lot of rule of law, committed crimes from civil to criminal and finally he failed to eliminate President Charles De Gaulle and died in police net.
In the second movie it is typical example of how hatred ness, jealousy, nepotism and suppression destroy a country. Belgium colonial master installed rigid colonial system of racial classification and exploitation. By elevating the Tutsi over the Hutu that created deep resentment among the Hutu majority.
In 1959, the Belgian handed control of Rwanda to the Hutu majority, with independence came decades of institutionalized anti Tutsi segregation and massacre hundreds of thousand of Tutsi and moderate Hutu's were forced into exile.
In 1988, some of these refugees formed a rebel movement called the Rwanda patriotic Front (RPF) to reclaim their home land. In1990 from their base in Uganda, the RPF lunched an offensive against the Hutu regime that was step with French and Belgium military support. A deadly cycle of war and massacre continued until 1993 when the United Nation negotiated power-sharing agreement between the two sides.
To protect their power, hard line Hutu's extremist resulted the implementation of the agreement, and planned one of the most terrifying genocide in history.
In the two movies people refuse to accept each other because of some indifference, these indifferences led to destruction of lives and properties.
The special studies I had undertaken and projects that I have served are: In 1980 -81 at Agricultural Technical training Centre (ATTC), Mange Bureh, Port Loko District, Sierra Leone. I was awarded a certificate in Agriculture General, and served in the Eastern Area project (EAP), Kenema, as Field Assistant. I continued another study in 1983-84 at Opportunity Training Centre (OIC) Bo, Sierra Leone and passed with a certificate in agricultural survey and continue to serve in the EAP as Agricultural Surveyor, Latter on I gain entrance into Njala University Collage in 1987-89 and graduated with a higher certificate in Agriculture General and joined an International Non- Governmental Organization (INGO) called Africare. I served as Agricultural Extension Worker / Camp Manager respectively.
I continued to seek for more knowledge by attending workshops, seminars and improve trainings on a diverse disciples that ranged from health, Education, Shelter, Food& Non-Food items and protection for the displace and refugee Inmates in camps.
In 2006 I was given a privilege to attend the West Africa food Aid management course in Dakar Senegal by US AID and awarded a certificate in food commodities management and served Africare as food commodity supervisor/Acting food commodity manager.
In 2006 to 2008, I joined distant education course with the Cambridge International collage, collage house, jersey JE2DB, Britain for two international diploma courses in stores management and stock control, and purchasing and resources management respectively. I passed with two International Diplomas with a grade of merit.
Presently, as a member of Humanist Movement council 255 -Beta we have created an action Front under taken Bee keeping activities with our members. I am serving as support in training and management of the project.
Thomas Yeka Manase (Sudan)
My personal interest and dreams is that, I would like to be an icon of peace and to see that the world is a safer place where every human being is entitle for life and has that right of going anywhere in the globe without any threatening. I am dreaming that I have to see that the world is one village and I have to part of it. In life I would like to be progressive at all aspect, for example in peace building in my community and the world as whole. I would like to make history in life which contributes human development and integration. I like travelling where ever it is necessary because interaction is very good element in the society and meeting different cultures and people abroad is very important. The books I like are mostly speeches of our greatest leaders, political books, magazines and historical books and I like war movies and the romantic one. the special project I participated in are the training of women can do it program and the program of HIV/AIDs with the SPLM Munuki youth and I am the project manager and also I handled the project of violence against women which we conducted a number of workshop in different area in central Equatoria state where women are so delightful about the workshops. In our family am the second last we are seven from one mother one father and we lost our first born in 2008, am engage to lawyer which soon we will get marriage. So in future this is a type of family where justice is the business of the day and I hope through exerted effort, God together with you will help me to achieve it.
Knechtle Philipp (Switzerland)
Hello! Im 20 years old and have various topics of interest that also expand daily. I am a very sportive person. I have participated in triathlons when I was younger and the desire to have physical acivity lasted until today even though it has changed quite a bit. I now love to dance. Moving to different beats just gives more variety and mastering an art such as dancing is much more complex (yes, I love it when it's not easy) than moving your body to an end goal (I never really liked the competition, comparison).
I also love to have deep and meaningful relationships/conversations. Even though I look at the physical appearance of a person I don't want in any way be shallow. Communication is a very interesting topic because it has very much to do with relationships and dancing for example is a very good mean to me to express myself and communicate. It brings people closer together and in my opinion this is essential for our future. Cooperation.
I also loooove the internet, I'm a real internet child. I love playing computer games (e.g. first person shooters <3 (NO, I never intened to run amok D:<) and online chats where I can meet other people from all over the world. The internet is really great to get to know people you probably wouldn't even look at in real life. It's quite amazing how different medias have different impacts on different people. When I see/hear older people who think that "the internet destroys the youth" I almost always must lol *laugh out loud* because it's actually the other way around. The internet brings the youth closer together and connects them in a strong way. Maybe some (like me) spend too much time in front of the computer and a little bit "forget" about their "real life" but that's really nothing to worry about because it's like riding a bicycle. In my opinion every young person who wants to "hide" from their parents in the internet is completely justified with that!
Family is also a great topic. I noticed how my family didn't work well and I asked myself why. Because we never learned that in school. We actually don't learn anything of great value in schools that could serve us for the rest of our lives and I think that it's very important to "teach life" and not "teach knowledge" because a little child doesn't need a BOOK to learn how to walk, it just learns it…naturally…
That's what I'm now doing. I quit studying at the university because I just love learning too much to study. studying = student + dying put together. it's really true, we people are forced to learn new things not because we want to learn them but because others think we SHOULD learn it…as if anyone outside of oneself could decide about what's good or bad for that person.
I have a very big goal for my life…really…it is: I want to feel good. There is nothing more important to me than feeling good. Because I feel good when I have good friends around me, I feel good when I can learn something of value from a deep conversation, I feel good when I can go on vacation, I feel good when I can talk confidently on the phone, I feel good when I dance, I feel good when I play computer games, I feel good when I have a lot of money, I feel good when I do things that feel good.
That's why I try every day to think only about that which makes me feel good and try to release any thought that doesn't feel good as soon as I notice that I think a thought that doesn't feel good. It's really an art to do that but I'm getting better and better at it and my life also gets better and better, I'm becoming more intuitive =) for example this opportunity where I get to learn what it takes to become a real leader is another great opportunity for me to learn what I choose to be good.
Thanks!
We extend a special thanks to the following 21 individuals and/or organizations from seven countries who contributed $633 to IIGL during June. Your ongoing support makes this work possible.
Deb Silver (Israel)
Edmee DiPauli (UK)
Lale Eterm (Turkey)
Nahla Rafai (Jordan)
Mark Mazadu (Nigeria)
Lily Ann (USA/NC)
Deb Rosen (USA/WI)
Ron Walker (USA/VA)
Margie Tice (USA/NC)
Dina Kushnir (USA/NY)
Corine Wilson (USA.FL)
David Banner (USA/WI)
Heidi Stewart (USA.NC)
Julie Loosbrock (USA/WI)
John Hornecker (USA/CA)
Lynne Murguia (USA/AZ)
Barbara Mader (USA/NM)
Susan Plavnick (USA/WI)
Michael Lightweaver (USA/NC)
Wanda Gail Campbell (USA/AL)
Janae & Barry Weinhold (USA/NC)
Student Progress
We had 21 students from 13 countries complete a total of 34 books in June. These students were from Bulgaria, Cameroon, Ghana, Kenya, Liberia, Mali, Mexico, Nigeria, Rwanda, Sierra Leon, Sudan, South Africa & Switzerland.
Emil Antonov (Bulgaria)
Unlimited Power
Makarios Mbundoh Akembuom (Cameroon)
· Jonathan Livingston Seagull
· As A Man Thinketh
Yieh Odette Gwain (Cameroon)
· Psycho Cybernetics
· Keys to Success
· Success Through Positive Mental Attitude
Paa Kwesi Ikumsah (Ghana)
· Difficult Conversations
Edwine Nyandisi (Kenya)
· Real Magic
· How to Win Friends & Influence People
Collins Odhiambo (Kenya)
· Unlimited Power
· Leadership For Dummies
Aaron Woods (Liberia)
· Jonathan Livingston Seagull
· As A Man Thinketh
Modibo Dembele (Mali/USA)
· Success Through Positive Mental Attitude
Alfredo Perez Ruiz (Mexico)
· Jonathan Livingston Seagull
· As A Man Thinketh
Francis Abayomi (Nigeria)
· Law of Attraction
Abiodun Mabadeje (Nigeria)
· Goal Setting 101
Adedeji Adedoyin Oluwarotimi (Nigeria)
· Psycho Cybernetics
Ijalana Olubunmi (Nigeria)
· Giant Steps
· Unlimited Power
Olugnenga, Adebiyi John (Nigeria)
· The Power of Intention
· Leadership For Dummies
Ntazinda Badege Sam (Rwanda)
· Jonathan Livingston Seagull
· As A Man Thinketh
Mohamed Mathias Gbassa (Sierra Leon)
· Jonathan Livingston Seagull
· As A Man Thinketh
Olita Talent Nyathi (South Africa)
* The Book Of Agreements
Thomas Yeka Manase (Sudan)
· Jonathan Livingston Seagull
· As A Man Thinketh
Makwei Mabioor Deng (Sudan/USA)
· Giant Steps
Francis Okeny Silvio (Sudan/Norway)
· Giant Steps
Philipp Knechtle (Switzerland)
· Jonathan Livingston Seagull
· As A Man Thinketh
Graduates
The following student(s) complete one level of study last month:
Olugbenga Adebiyi John (Nigeria)
Level One
Statistics
New Enrollments
17 enrolled in June
53 enrolled in 2010
Book Assessments
34 in June
185 in 2010
Books Shipped
63 in June
254 in 2010
Cost of books
$1,148.80 June
$4,540.54 in 2010
To Contribute By Credit Card, Click Here
Newsletter Archive: Click Here to view archived issues of the Global Leadership News