International Institute For Global Leadership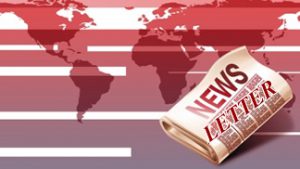 Issue #102 * June, 2010
www.global-leadership.com
Asheville, NC. USA
Editorial
How To Predict The Future
By Michael Lightweaver
Since the beginning of time humans have been attempting to predict the future with the idea that "forewarned is forearmed." Astrologers, psychic readers, weathermen, stock brokers and a variety of other people all make a living from predicting the future. We do live in a world of cycles, patterns and probably realities and to some extent we can predict the future based on the past and present. But one of the best ways to predict the future is simply the old saying "If you keep on doing what you have always done, you will keep on getting what you have always gotten.' Most people really don't change much; at least not easily or gracefully. In fact, it's quite amazing how much physical or emotional pain people will endure before they change. This is true of individuals, cultures, countries and societies.
Take any current global conflict. What do you see? Attack, reprisal, attack, reprisal…. ad nauseum. How long has it been going on? Is it working? Has it solved the problem? It seems that – when something doesn't work – rather than doing something different, we simply do twice as much of what isn't working. Whether it is global conflict or interpersonal relations, we see the same thing. In psychological circles it's called dysfunction. In international relations it's called… business as usual. That's the bad news.
The good news is that we do have the ability to change. We can float along through life and be the unwitting actors in other people's dramas, always feeling ourselves to be the victim of circumstances, or we can decide what we want in life, consciously set goals and create our own future. This is the dividing line between leaders and followers. A leader isn't a just a political figure, the president of an organization or a CEO. A leader is any individual who has made a conscious decision as to where they want to go in life, what they want to accomplish, and how and when they intend to get there. A leader is one whose life is defined by clear intentions.
This is what sets IIGL apart from most leadership study programs. While our studies do provide information, the real goal is transformation & personal empowerment. We seek to empower those few who are ready to step outside of the herd and live decisive lives in which they can predict their own future based on the conscious decision they are making today.
This is the reason we don't promised degrees or certificates. While these may feed your ego and make you feel good, or even help you get a job, they don't denote success in life. Success comes, not from what or who you know, but who you are and what you do with your life. The IIGL studies are designed to give you life-skills and plant ideas that will empower you to become an authentic servant-leader in the 21st century.
What Our Students Are Saying
Andrew Kisangala (Uganda)
I'm so glad that the principles put forward in those books are working already. My life now is just progressing positively at a terrific speed in that I'm also amazed. I used to wonder what the future had in stock for but now I'm certain that its just like in the looking glass. IIGL has set the trend for me and I don't regret any moment. I'm a source of inspiration to many including even those much older than I am. Currently some students even wondered if I am still just a student because of the wisdom I have gained from these books. If just doing one level has already had this kind of impact, what will it be like when I've completed these studies? I have just finished my bachelor of science degree but its now like irrelevant because there is so much more that I can do now because of the insight drawn from these books. The nations of the world are calling for people to make a difference because they change and transform lives beginning with them selves. I'm working on that through the help of IIGL.
What Our Students Are Reading
Change or Die
By Alan Deutschman
What if you were given that choice? We're talking actual life and death now. Your own life and death. What if a well-informed, trusted authority figure said you had to make difficult and enduring changes in the way you think, feel, and act? If you didn't, your time would end soon—a lot sooner than it had to. Could you change when change mattered most? "This is the question Alan Deutschman poses in Change or Die, which began as a sensational cover story by the same title for Fast Company. Deutschman concludes that although we all have the ability to change our behavior, we rarely ever do. In fact, the odds are nine to one that, when faced with the dire need to change, we won't. From patients suffering from heart disease to repeat offenders in the criminal justice system to companies trapped in the mold of unsuccessful business practices, Explaining breakthrough research and progressive ideas from a wide selection of leaders in medicine, science, and business (including Dr. Dean Ornish, Mimi Silbert of the Delancey Street Foundation, Bill Gates, Daniel Boulud, and many others), Deutschman demonstrates how anyone can achieve lasting, revolutionary change. Change or Die is not about merely reorganizing or restructuring priorities; it's about challenging, inspiring, and helping all of us to make the dramatic transformations necessary in any aspect of life—changes that are positive, attainable, and absolutely vital.
Meet Our New Students
We are please to welcome five new active students this during May. They are from Ghana, Kenya, Nigeria, Philippines and Zimbabwe.
Rev Sr. Mary Owusu- Frimpong (Ghana)
I am Mary Owusu- Frimpong, (Rev Sr) from the southern part of Ghana. I am an Ashanti and I hail from a town called Offinso. I am the 4th and the first girl of 13 children. I attended my elementary school in my home town, after which I started my secondary school, in 1976. After the secondary school, I had an interest of becoming a Religious sister so I applied to the congregation of St Louis Sisters who accepted me. As part of my training into the Religious life, I was sent to Nigeria for two years. I came back to Ghana to continue my education as a State Registered Nurse for three years. I then went back to Nigeria to practice for one year. I came back to Ghana to work in a hospital situated in a very deprived area for four years. In between the years, I had the opportunity to do one year midwifery training in Accra. I practiced the midwifery for a year.
Recognizing the talent in me, I was sent by my congregation to do a course in Formation for two years in Nigeria. I returned to Ghana towards the end of 1996 to begin work in St Michael's Hospital, Pramso-Ashanti in January 1997. Since then I have been in the same place. At the same time, I was also had the chance to put into practice the course I had in Nigeria.
For six years, I was charged to accompany the sisters in the congregation who were in formation.
I again had the opportunity to do a one and half years course on Eye in Korle Bu teaching hospital, Accra. I came back to set up an eye clinic in the hospital since there was none. For four years I handled the clinic alone and the attendance grow in number.
In 2002, I was privileged to be a coordinator of Orphan project in the hospital and until recently, the project kept running smoothly.
In 2004, I became the coordinator for the pastoral care team in addition to the Eye clinic.
In 2005, I served as an acting director for health in the Catholic Diocese of Obuasi which is a new diocese. The diocese has nine health facilities and I went round them, supervising the activities, soliciting for material and financial support for them, sponsoring students for the rural place, mediating for the facilities, attending meetings as well as writing reports. Having satisfied the Bishop and the board, I was made a substantive Health Director in 2006.
Alongside with these responsibilities, I was elected by my congregation as an assistant leader for the St Louis sisters in Ghana in 2005, a responsibility which I have been holding since then.
Courses Attended
To be able to work effectively as a leader, I was given the following courses with certificates:
* Development Education and Leadership Services. (Nigeria and Ghana)
* Certificate of Participation in Organizational development (Ghana)
* Certificate in Leadership and management for administrators.(Ghana but affiliated to Marywood University in US)
Places visited.
I have had a number of trips outside Ghana. Apart from living in Nigeria for five years at different times, I have been to Brazil, Spain, Ireland and the United Kingdom, all for meetings and visits.
I like watching African movies and reading spiritual books as well as books for information for my work.
My dream is to be able to have masters in Administration and my goal is to touch and change people's unfavorable situation and to turn things round for the better, by my leadership example.
I will be grateful if I am given the permission to do the global leadership programe to enhance my work.
Stella Musembi (Kenya)
I am a born again Christian, I love the lord Jesus Christ as my personal savior; I have a passion for books and knowledge in general. My favorite type of books are motivational, I also love watching movies mostly animations, detective series and thrillers. My dream in life is to make this world a better place so far as it dependents on me. I have a burden for people who have never heard of the gospel of Christ, not even once in their life time, to reach them and share this wonderful gospel.
I love travelling, this passion has taken me to various towns and locations within my country and I have learned to appreciate the scenery and varying landscape within such regions. Am looking forward to travel extensively to different regions within the globe in years to come, so as to learn and behold the diversity and beauty of nature and to familiarize myself with other people's culture.
I have been involved in rural a development project, whereby the government had donated funds to develop infrastructure, that is roads, within areas where only footpaths existed. I was part of the manpower that helped this project see the light of day. The public were very appreciative of this effort by the government, through its arms, to bring such a worthwhile venture within the region thereby opening up the area and easing transportation and by inference communication too.
I have held various leadership positions in the various institutions of learning where I had the pleasure of being enrolled as a student. In high school I was head language prefect, in the university I was appointed in the Executive Committee as head of Bible study. I have also worked as the head of a branch for a subsidiary company of the leading communication company within the country ( Safaricom Ltd Co.).
Am a last born in a family of two, with an elder brother. My father is a land survey by profession, but is currently retired and has embarked on farming. My mother is also a retired secretary who is currently a farmer and a business lady. I am an lawyer by profession currently undertaking my final attachment so as to be sworn and enrolled into the bar as an advocate.
Adedoyin Adedeji (Nigeria)
My name is Adedoyin O Adedeji, born to the family of Mr & Mrs E.T Adedeji. I have two lovely sisters – Sade and Toun. I grew up in Lagos State Nigeria and most of my schooling was within the south-west of Nigeria. I speak just two languages for now – English and my local language Yoruba. Graduated from Agricultural Engineering Department of Federal University of Technology Akure. Currently, I started a Media outfit – Teco Media (www.tecomedia.com) with my friend Philip Agboola in Akure Ondo state.
My Favorites
My favorite books are "Tough times never last but tough people do" by Robert Shculler and " Gifted Hands" by Ben Carson.
My favorite movies are spiderman 1-3.
My favorite sport is Lawn Tennis and squash.
Personal Interests
Most of my personal interest revolves around empowerment, motivation, information Communication Technology (ICT), Agriculture. But more specifically, my major interest are web development (exploring internet technologies), cartooning/animation, writing, advocacy for a better world, commercial agriculture and social enterpreurish.
Dreams and Goals in Life
Generally speaking, I just want to be an advocate of a better world. I want to die one day fulfilled knowing that I left this world much better than I met it.
Projects & Leadership Experience
In the last 4-5 years, I had worked with various NGOs at various capacities on a number of projects. In 2008, I started an internet based empowerment project tagged "Get Inspired Nigeria" (www.getinspirednigeria.com,www.getinspiredng.com). Our project was made up 3 major sections which included the article section for people to post and read articles, the library section where tons of free ebooks are made available to registered users and lastly the broadcast section for live broadcast of audios teachings of leading Nigeria motivational speakers. Also last year we started our facebook page and group and twitter page (www.facebook.com/ginplus and www.twitter.com/ginplus) which have been very instrumental to our drive of using the social media to empower and motivate people.
I believe that Nigeria is important to the future of Africa and the fate of Africa would greatly affect the world's decision in future, therefore developing capacity in Nigeria is very vital to the future of the world. To change the world, I have to change Nigeria in my own little capacity.
Maria Evelyn Cerdeno (Philippines)
My name is Maria Evelyn Cerdeño , a 25 years old from the Philippines. I came from a middle class family. My parents raised me to become a better person and to be a role model to my fellowmen. They thought me how education play an important role to one's life. For this reason they make sure that all their children will have a best education. I graduated with the degree of AB Political Science in Far Eastern University in 2005. After I graduated in college I pursue my dream to become a lawyer someday. This is the reason why I enrolled in law school in 2005. I am a currently 4th year law student in Manuel L. Quezon University. As a law student, I am interested in International Law, Human Rights, Environmental Law and Peace Conflict Resolution. I am expecting to finish my degree on October 2010. I am a member of Association of Law Student of the Philippines. Aside from my academic organization, I am also a member of World Vision Philippines. I serve as a volunteer for this organization. One of my function as a volunteer in the said organization is to search for a person(s) who could sponsor for a deserving child for his/her education. In 2008, I was accepted as an online volunteer in United Nation Development Programme, I do a research work in the UNDP. In 2009, I work as an intern at Journal of Alternative Perspectives in the Social Sciences. This year, my application for scholarship to attend the Women Deliver Conference 2010 has just been accepted. I am schedule to go to United States on June 7 to attend the conference. The conference will be held on June 7-9 2010. The Conference is about on Human Rights and the Law and Climate Change. I am a self-starter and fast learner with positive attitude regarding goal direction. Excellent communicator with the ability to project and elicit interest and enthusiasm using a common sense approach. Adept at analyzing and sizing up situations; diligent, hard worker and strong on follow-up. Enjoy developing and implementing new ideas, techniques, and the creative process as a whole. I exercise efficiency in working alone and in groups. I am disciplined and can effectively weigh things and situations. I posses a substantial measure of computer literacy. I am holder of a Non-Professional Driver License. I am into sports since grade school. I play lawn tennis, table tennis and badminton. My goal in life is to serve my country. I want to help my countrymen to be educated about their rights. I want to be a role model for those person who wants to achieve their dreams despite of obstacles in life. My parents raised me to become a better person and to be a role model to my fellowmen. They thought me how education play an important role to one's life. For this reason they make sure that all their children will have a best education.
Busani Sibindi (Zimbabwe)
My name is Busani Sibindi aged 25 years of age. I am sixth in a family of eight. My country of residence citizenship and birth is Zimbabwe a Southern African country. I have a strong passion for positive community transformation and in the past three years of my life I have dedicated my whole time to development work and activities. In 2007 I co founded a development organization called SSTAR PROJECT TRUST www.sstarprojecttrust.org which I currently direct. The organization is a poverty eradication initiative meant to adopt and use the most effective methods of eradicating the pressing problem of poverty. In 2007 I also became a board member of YOCIC www.yociczim.org of which I currently serve as the Vice Chairman of the board. In 2008 in my short travel to the United States I met a young woman who is passionate about helping Africa and together we co founded an initiative SCHOLARS FOR AFRICA an initiative that seeks to improve the education wellbeing of Africa's most vulnerable groups and foster growth of individuals and communities. In the same year I also became the initiating Director of a pro democracy project in Zimbabwe the project became part of the global family of projects that teaches the system of democracy. www.lessonsindemocracy.org.
My deepest aspiration and passion is to see the complete eradication of vulnerable communities and all its ill effects.
Thanks!
We extend a special thanks to the following 20 individuals and/or organizations from seven countries who contributed $639.33 to IIGL during May. Your ongoing support makes this work possible.
Deb Silver (Israel)
Edmee DiPauli (UK)
Lale Eterm (Turkey)
Nahla Rafai (Jordan)
Kirsten Bowlwig (UK)
Mark Mazadu (Nigeria)
Lily Ann (USA/NC)
Deb Rosen (USA/WI)
Ron Walker (USA/VA)
Margie Tice (USA/NC)
Dina Kushnir (USA/NY)
Corine Wilson (USA.FL)
David Banner (USA/WI)
Heidi Stewart (USA.NC)
Julie Loosbrock (USA/WI)
John Hornecker (USA/CA)
Lynne Murguia (USA/AZ)
Michael Lightweaver (USA/NC)
Wanda Gail Campbell (USA/AL)
Janae & Barry Weinhold (USA/NC)
Student Progress
We had 16 students from 11 countries complete a total of 38 books in May. These students were from Ghana, Kenya, Nigeria, Philippines, Rwanda, Sudan, South Africa, , USA, Uganda & Zimbabwe.
Rev Sr. Mary Owusu Frimpong (Ghana)
· Jonathan Livingston Seagull
· As A Man Thinketh
Stella Musembi (Kenya)
· Jonathan Livingston Seagull
· As A Man Thinketh
Collins Odhiambo (Kenya)
· Goals
· The Law Of Attraction
· Keys to Success
· Power of Intention
· Non-violent Communication
Kula Aatoz Zodua (Liberia)
* Psycho Cybernetics
Adedoyin Adedeji (Nigeria)
· Jonathan Livingston Seagull
· As A Man Thinketh
Olugnenga, Adebiyi John (Nigeria)
· Goals
· Unlimited Power
· The Law Of Attraction
· Nonviolent communication
Solomon Nwokoro (Nigeria)
· The Seven Habits Of Highly Effective People
Maria Evelyn Cerdeno (Philippines)
· Jonathan Livingston Seagull
· As A Man Thinketh
Charles Kabera (Rwanda)
· Psycho Cybernetics
· Keys to Success
· Success Through Positive Mental Attitude
Francis Okeny Silvio (Sudan/Norway)
· Real Magic
Olita Talent Nyathi (South Africa)
* Far Journeys
Babirye Mercy (Uganda)
· Psycho Cybernetics
· Keys to Success
· Success Through Positive Mental Attitude
Kisangala Andrew (Uganda)
· Psycho Cybernetics
· Keys to Success
· The New Dynamics of Winning
Harriet Opondo (Uganda)
· Keys to Success
· Success Through Positive Mental Attitude
Nicole "Lindzee" Lindholm (USA)
· Real Magic
· The New Dynamics of Winning
· Giant Steps
· What to Say When You Talk To Yourself
Busani Sibindi (Zimbabwe)
· Jonathan Livingston Seagull
· As A Man Thinketh
Graduates
The following student(s) complete one level of study last month:
Davui Kosi Sepenou (Togo)
Level Seven
Lindzee Lindholm (USA)
Level One
Collins Odhiambo (Kenya)
Level One
Solomon O'chucks Nwokoro (Nigeria)
Level Five
Statistics
New Enrollments
4 enrolled in May
36 enrolled in 2010
Book Assessments
38 in May
151 in 2010
Books Shipped
33 in May
191 in 2010
Cost of books
$642.00 May
$3,391.74 in 2010
To Contribute By Credit Card, Click Here
Newsletter Archive: Click Here to view archived issues of the Global Leadership News