International Institute For Global Leadership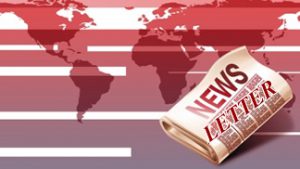 Issue #101 * May, 2010
www.global-leadership.com
Asheville, NC. USA
Guest Editorial
Good Luck!!!
By Felix Iziomoh (Nigeria)
Many people believe that success is primary a matter of luck. In other words it is simply an accident that happens to a person with good fortune. While there are many forces in the universe that we do not understand which affect our lives, I have learned through my IIGL studies that so called "luck" is something that can be created, managed and even forecasted by learning to use certain principles. And what are these?
Here are the 12 success principles that I have learned to create and manage a life of 'good luck."
Clearly Identify What You Want
As they say, if you do not know where you are going, then you will never know when you get there.
Have An Action Plan
It's not enough to know where you are going. You also need to know how and when you plan to get there.
Visualize
Your subconscious doesn't know the difference between something 'real' or imagined. When you visual (imagine) your goal as already accomplished and get excited about it you activate to very powerful inner resources that will work overtime in helping you to realize your goal.
Act As If…
Start acting as if you have already achieved your goal. If you want to be a millionaire then act like one. Don't talk about how you don't have money or your humble background. Dress smartly. Go to places that millionaires go. But above all, be confident in yourself. I am not saying that you will be considered successful if you are a millionaire. I know of many people who are extremely successful but do not have a penny or dime to their names because what they consider success is what someone else will not see as success. Success is relative, but however you define it for yourself, the same principles apply.
Trust Your Instinct
Whether you call it instinct, intuition or divine guidance, learn quieten your mind and listen to that 'still small voice' within each time you face a situation that requires a decision. When you learn to trust your own inner wisdom, it will become clearer and clearer and you you will get the answers you need
Be Flexible
Regardless of the circumstances you face, learn to step back, re-evaluate the situation and be ready to adjust accordingly. Learn to adjust youir priorities according to the circumstances.
Be Decisive
Perhaps you have heard "not to decide is to decide." How true this is. Indecisiveness not only leaves you in a muddle, but it puts the decision in to the hands of others or simply circumstances. Successful people are decision makers. But make sure the decision is yours and not based on what someone else wants.
Be Responsibile
If things aren't going the way you planned, don't complain or blame others. That only disempowers yourself. Assume personal responsibility for making the necessary changes to create what you want. In other words, we always have a choice of focusing on what we don't want (complaining & blaming) or focusing on what we do want (taking positive action). Successful people focus on what they want and take action.
Persevere, Persevere, Persevere
Results& success don't come from half-hearted action. They come from the commitment to stick to your plan until you succeed. This often demands sustained effort, sometimes in spite of many challenges and after repeated failure.
Conviction & Courage
Courage is the child of conviction. If you don't have a strong belief in yourself and your goals, you wan't have the courage to pursue them in the face of adversity or set backs.
Right Attitude
Right Attitude is a positive attitude. It is the belief that you can do whatever you set out to do. This is the mother of all of the other qualities. Right attitude gives birth to conviction and courage. Cultivate the right attitude and half the battle is won. Cultivate the right attitude and you are the creator of your own luck.
Self Discipline
Successful people – people who accomplish their goals – are people who have learned to manage themselves to carry out their the daily tasks. Having goals is essential but if you don't have the self-discipline to follow through on the necessary tasks for reaching those goals, then they are useless. I have learnt the hard way to apply such principles daily, otherwise I would be setting myself up for disappointment.
Success and happiness are not accidents. If you master the principles that create 'luck' you will increase the probability that you will be in the right places at the right time to accomplish the things that are most important to you.
For example, I never thought of having what I had last year so fast, because it amazes me how they came in place. Most of my friends said it is Luck, but I told them it is hard work and I concentrate on the luck principles, which if they follow will also work for them. The thing is that we should be prepared for success.
Don't wish or wait for a visit from 'lady luck.' Prepare for her and you will be surprised how quickly she shows up. Others may call it luck but with a secret smile you will know that you were properly prepared to be in the right place at the right time for synchronicity to bring you success.
What Our Students Are Saying
Collins Odhiambo (Kenya)
These two last book, PsychoCybernetics & Success Through Positive Mental Attitude, have literally transformed my personal life. Since I started reading them, the light at the end of the dark tunnel of my life is glowing brighter everyday as I practice the principles suggested in the book. I would like to share some of these thoughts either in writing or verbally giving local examples to the young people in this local community they can identify with. The ultimate is to encourage and challenge a few youths at a time, who in turn would do the same to create a ripple effect of transformation of other young people's lives in this region and beyond to bring healing in a country torn apart along tribal lines.
What Our Students Are Reading
Happiness Is A Choice
By Barry Neil Kaufman
Kaufman, director of the Option Institute and author of A Land Beyond Tears, contends that if you change a belief or attitude you can change your life. A decision to pursue happiness, he claims, can improve relations with others: "We can engineer our own responses, choosing love over hate, peace over conflict and happiness over depression." The first five sections relate Kaufman's philosophy and offer stories of clients' successful changes while working with them. Section six has short chapters detailing shortcuts to happiness. The book has a four-page bibliography and two pages of additional readings. A cut above most self-help books; recommended.
Meet Our New Students
We are please to welcome four new active students this during April. They are from Cameroon, Nigeria, Rwanda and Zambia.
Yieh Odette Gwain (Cameroon)
I am Yieh Odette Gwain a female Cameroonian who lives presently in Bamenda and working as Bilingual Secretary in a renown Security Company. I am perfectly bilingual as i speak, write and read French and English. I like humanitarian actions which can help in the education of the under privilege in the society in which I find myself. I think personally that Cameroon is blessed in very many ways but lacks the proper means to exploit their resources or better still they do not have a proper mastery of their resources and they ways through which they can exploit them. Reading is one of my passions amongst others. I read a lot of educative books and I believe that if things went as they are said in books then the world will become a wonderful place to be and live in. Together we can make the world a place to be. I have had some experiences and has attended two workshops on leadership training and skills organized by the Company in Which I work. My hobbies not withstanding are: Watching TV, Reading books (Novels and other educative books), Internet, Typing, Sports and Traveling.
Tony Ajah (Nigeria)
I love being engaged in creative ideas and resourcefulness. I love reading resource books and magazines, also enjoy creative thinking and writing. I write poems I play chess (as an amateur), table-tennis and road-walk. I value knowledge so much so that I can do everything within my reach to acquire it. I love meeting new people. More so, I cherish sharing ideas and knowledge through talking and writing. In the near future, I dream of owning a radio station that would basically transmit via internet. The station will be highly resourceful. I also look forward to having an institute that would develop basic human/ social skills.
Goals in Life: I am strategically positioning myself to becoming a world-class Business Consultant by 2011. My present line of career is tilted towards that. By 2010, I plan to re-launch an NGO I started during my University days. The name of the organisation is Gifted Club International. The purpose of GCI is to empower 'dreams' and 'talent' in the African soil, who will eventually become a blessing to their world. The body would provide scholarship facilities from primary to university levels.
Travels: I love travelling. I've had much opportunity to travel out of my country. However, I've been to Accra and few other West African countries. Other journeys I've made are all to important places in Nigeria.
Favorite Book I might be difficult for me say this book or that book is my favorite. I love resourceful material. I think I still remember the huge impact too books made in my life. They are Seven Habits for Highly Effective People by Stephen R. Covey and Developing the Leader Within You by John C. Maxwell. The two books gave meaning to my life. And since then, it's been awesome.
Favorite Movie: I am not particularly a movie person. But too movie I still cherish and can't get tired of are Coach Cater and Brave Heart. They are just wonderful movies.
Special Studies: I have personally studied human soft skills and personality types. Project Participated: I was part of the team that provided water for rural communities in Oyo State (Nigeria), a project initiated by Oyo State government and supported by UNICEF and Japanese International Corporative Agency (JICA). This was during my one year National Youth Service in the state (2005/2006).
Leadership Experience: I was the Vice President and later President of Scripture Union, a student Christian body during my post-primary school, Osusu Secondary School (1994-1996) I was the General Secretary, CASOR, a student outreach group, Federal University of Technology, Owerri (2001-2003) Pioneer Co-ordinator, Ambassadors' College , an arm of CASOR for the development of basic human skills (2004) I am currently the Director, Creativity, Smartspeakers Resources, a firm that is into Soft Skill Development. Family: I am 2nd in the family of six.
Charles Gakwaya Lwanga (Rwanda)
Am called Gakwaya L. Charles. Am a Rwandan aged 38 years and married with three kids. Am a born again Christian, love God, my country and family. I enjoy reading current affairs, inspirational books including the greatest of all – the Bible. I have held various leadership roles that have challenged me and given me the courage to keep learning. Currently, I head research and planning functions in our tax administration. This has exposed me to various challenging courses including strategic planning, revenue forecasting and others. I believe, God willing, whenever I am given an opportunity to lead, will be guided by integrity and professionalism in accomplishing my assignments.
Michael Mukuka (Zambia)
My name is Michael Mukuka, I am married to Elizabeth Mukuka and we have 4 children, 3 girls and 1 boy. We are a happy family living in the suburb of Lusaka. We have been married for the past 13 years and we have had memorable moments together. My wife is a home maker, she takes care of the day to day running of the kitchen affairs while I deal with logistical issues such as making sure that we have enough finances to meet our family obligations as well as ensure food security and shelter is available to the family. This way it helps us be more focused and effective in dealing with issues confronting our family.
Elizabeth and I have been engaged in family business dealing with building materials, food supply and auto spares. Elizabeth is the administrative and finance manager while I play the role of planning and logistical support considering the fact that I am in a full time employment as ICT Director.
From childhood, I have not escaped from leadership roles. Back in the village, I would always play leader of the team role in every activities I undertook with my friends. I became class monitor while doing my primary school education. During my high school time, I served as Manager for the school shop, chairman of Scripture Union and Prefect. While at the university, I headed the Christian fellowship and also became vice-president for the University of Zambia Computer Studies Association.
My work life has been more interesting in the sense that I became Training Manager within the first month of joining the computer training company, I moved on to be Country Manager IT for DHL international, and finally became the Head of ICT at the Zambian Parliament. I am also currently serving as Vice-President Computer Society of Zambia. I am also in the Committee that governs the affairs of our 2,000 member church. I am also actively mentoring more than 50 University of Zambia students and more than 20 young people who are not part of the University of Zambia team.
I have a burning passion to help others become better. My dream in life is to contribute significantly in Developing Great Leaders who shall take charge over the socio-economical affairs not only of my country but Africa at large. It is my desire to motivate, encourage and inspire young people especially students and pupils to tap into their inner power to become Great Leaders who embrace the principle of servant hood as the pivotal principle and measure of greatness. It is my desire to set up an Education Trust Funds to support the under privileged children to complete their education programs. Besides the funds, I intend to begin a University College with the thrust to develop leaders. It is this dream that gives the drive to see tomorrow and to engage in business activities. It is my fuel for living.
I have traveled widely to Asia, America, Europe and around Africa. The travels have opened me up to greater thinking and new opportunities which otherwise I could not have dreamt of. I believe to be exposed is to excel. I enjoy books by James Allen, Vincent Peale, Joe Vitale, Joseph Murph, Bishop David Oyedepo, Kenneth Copland, Dr Mike Mudoc, Terrance Whatles, Napoleon Hill, Enoch Tan and many more women and men of God who have inspired our world.
I have been instrumental in the computerization of the Zambian Parliament as well as setting up the Parliamentary radio which is currently covering almost the whole nation of Zambia. I have also contributed significantly to the Parliamentary Reforms and Modernisation program.
I trust that once admitted to the school I will put in my best to be developed into a well informed and knowledgeable leader who will be able to impact his generation significantly through raising and developing young ones into responsible leaders. I am willing and I am passionate about Developing Great Leader but I am also alive to the fact that It takes a Leader to Develop a Leader.
Thanks!
We extend a special thanks to the following 19 individuals and/or organizations from five countries who contributed to IIGL during April. Your ongoing support makes this work possible.
Deb Silver (Israel)
Edmee DiPauli (UK)
Lale Eterm (Turkey)
Mark Mazadu (Nigeria)
Felix Iziomoh (Nigeria)
Lily Ann (USA/NC)
Deb Rosen (USA/WI)
Ron Walker (USA/VA)
Margie Tice (USA/NC)
Jane Hathaway (USA/WI)
Dina Kushnir (USA/NY)
Corine Wilson (USA.FL)
Heidi Stewart (USA.NC)
Julie Loosbrock (USA/WI)
John Hornecker (USA/CA)
Lynne Murguia (USA/AZ)
Michael Lightweaver (USA/NC)
Wanda Gail Campbell (USA/AL)
Janae & Barry Weinhold (USA/NC)
Student Progress
We had 16 students from 12 countries complete a total of 26 books in April. These students were from Cameroon, Kenya, Nigeria, Togo, Sudan, South Africa, Sudan, Sierra Leon, Rwanda, USA, Uganda & Zambia.
Yieh Odette (Cameroon)
* Jonathan Livingston Seagull
* As A Man Thinketh
Collins Odhiambo (Kenya)
* Real Magic
* How to Win Friends & Influence People
Tony Ajay (Nigeria)
* Jonathan Livingston Seagull
* As A Man Thinketh
Olugnenga, Adebiyi John (Nigeria)
* Goal Mapping
Okolie, Alfred Cosmas (Nigeria)
* Keys to Success
Solomon Nwokoro (Nigeria)
* Why Marriages Succeed or Fail
Ijalana Olubunmi (Nigeria)
* How To Win Friends & Influence People
Abiodun Mabadeje (Nigeria)
* Leadership for Dummies
Afere Lawrence (Nigeria)
* Why True Love Waits
Davui Kosi (Togo)
* Matrix Energetics
* Thee Power of Failure
* Living Life As A Thankyou
* Goal Achievement Through Treasure Mapping
Francis Okeny Silvio (Sudan/Norway)
* How To Win Friends & Influece People
Olita Talent Nyathi (South Africa)
* Eight Steps To Conflict Resolution
Mustapha Klah (Sierra Leon)
* Success Through Positive Mental Attitude
Charles Gakwaya Lwanga (Rwanda)
* Jonathan Livingston Seagull
* As A Man Thinkeht
Noeline Kirabo Mulongo (Uganda)
* The Winning Attitude
Nicole "Lindzee" Lindholm (USA)
* Success Through A Positive Mental Attitude
* Keys To Success
Michael Mukuka (Zambia)
* Jonathan Livingston Seagull
* As A Man Thinketh
Graduates
The following student(s) complete one level of study last month:
Davui Kosi Sepenou
Level Six
Mark Mazadu
Level Seven
Felix Iziomoh
Leven Seven
Statistics
New Enrollments
10 enrolled in April
32 enrolled in 2010
Book Assessments
26 in April
113 in 2010
Books Shipped
22 in April
158 in 2010
Cost of books
$426.05 April
$2,749.74 in 2010
To Contribute By Credit Card, Click Here
Newsletter Archive: Click Here to view archived issues of the Global Leadership News