International Institute For Global Leadership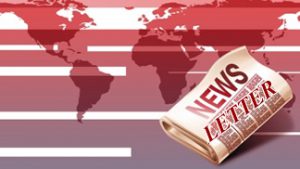 Issue #104 * August, 2010
www.global-leadership.com
Asheville, NC. USA
Editorial
Six Inches
By Michael Lightweaver
Where does success begin? What is the source of success? Is it a new job? A new relationship? Moving to another city or country where there is greater opportunity? Perhaps winning the lottery or a big inheritance? While none of us would deny that any or all of these might be desirable at some point in our lives, none of them are the real source of success.
The real source of success in life is located in the six inches between your own two ears. Your success in life is directly dependant on your thoughts and particularly your beliefs; your beliefs about yourself and your beliefs about the world. History is replete with stories of successful men and women who rose from incredible poverty, adversity and social and physical handicaps because of simply one thing: their belief about themselves and the world.
What you see is what you get. Have you noticed how most people focus on what is wrong with the world, with themselves or with other people, including their own family members & loved ones? These people live in the world of "Ain't it Aweful." When you are in a gathering of such people, one of them will say "isn't it awful how…." And this starts everyone talking about how bad things are; whether it is the world situation, the government, politicians or a particular individual. And then they wonder why their world is filled with such negativity.
Then there are those rare individuals who hold a different set of beliefs. They know that what you see is what you get and when you focus on problems instead of solutions, what you get are more problems. These pro-active people don't ignore the problems. They are well aware of the many challenges in the world. However, they use these challenges as a springboard to find and focus on solutions. We only have so much energy and attention and it is up to us how we want to use or focus it; on the problem or on the solution. Which is the most practical choice?
Everyone is faced with relationship challenges at some point in life. It might be with a parent, a child, a spouse or a colleague. Sometimes we feel under attacked by a family member or someone we love. Do we counter attack and thus ensues a war in which no one really wins? What if we focused on that persons assets rather than their liabilities? What if the two of you started focusing on solutions to your problems instead of blaming each other for the problems?
You have both the ability and the moment-to-moment choice to change your life and your relationships. It's all there in the six inches between your ears. The IIGL studies are designed to help you empower those six inches toward a more fullfilling, productive and happier life.
What Our Students Are Saying
Maria Cerdeno (Philippines)
I just finished reading the Cybernetics 2000 Book. Thank you for sharing the book with me, you really don't have idea how it transform my life. I thought the book would be boring because of its title. Now I can truly attest that the saying " Don't judge the book by its cover" is very true. Once I start reading the book I wanted to finish it on one day. This book was totally transformative. Amazing! It influences me a lot to become a better person and never lose sight on my goal.
Students In Action
Restoring Hope to Nigerian Orphans
Afere Lawrence
Children's Day is an event celebrated on various days in many places around the world to promote mutual exchange and understanding among children and initiate action to benefit and promote the welfare of the world's children. Nigeria adopted May 27 of every year as its Children's Day. This year's Children's Day was a never –to-be-forgotten one, not just for my friends and I, also for the 22 abandoned motherless Children that we extended practical love to.
Having heard about the plight of these motherless children, I decided to act to restore hope to =included Baby pampers, baby food, detergent, medicated soap e.t.c. I could not afford the bill for all these, so I decided to solicit help from my friends, about 50 of them. I sent text messages to all of them via telephone to assist the children by buying these basic needs. I was so delighted when 5 of my 50 friends responded to this call! I felt I have won a lottery. These 5 friends donated money to buy the basic needs.
On that day, May 27, as usual, as the governor of the state, his family, his executives, parents, teachers, and children… all gathered at the stadium to celebrate with the children in my city of Akure, I mobilized some young people and friends in my neighborhood to visit the orphanage. We did not just provide them with the basic needs we had bought, we also spent some time with them to play, sing and chat together. Indeed, it was a time of fun and excitement for us all. We also promised them to visit them again.
What Our Students Are Reading
The Soul Of Money
Reclaiming The Wealth Of Our Inner Resources
By Lynne Twist & Teresa Barker
"An inspired, utterly fascinating book….A book for everyone who would like to make the world a better place."—Jane Goodall This unique and fundamentally liberating book shows us that examining our attitudes toward money—earning it, spending it, and giving it away—can offer surprising insight into our lives, our values, and the essence of prosperity.
Lynne Twist, a global activist and fundraiser, has raised more than $150 million for charitable causes. Through personal stories and practical advice, she demonstrates how we can replace feelings of scarcity, guilt, and burden with experiences of sufficiency, freedom, and purpose. In this Nautilus Award-winning book, Twist shares from her own life, a journey illuminated by remarkable encounters with the richest and poorest, from the famous (Mother Teresa and the Dalai Lama) to the anonymous but unforgettable heroes of everyday life. .
Meet Our New Students
We are please to welcome three new active students this during July. They are from Ghana, Nigeria & Uganda.
Albert Darko (Ghana)
My name is Albert Darko, I come from yeji in the Brong and Ahaho Region; Pru District.ST John's Preparatory was the school I attended at the elementary level. In 1994-1997,I completed L/A No 1 junior high school. I successfully secured admission into Atebubu Senior High School in 1998 were I offered General Arts as a course. I was the general dormitory prefect. I Came out with flying colours in the year 2000. I joined Atebubu Teacher Training College in 2001 to be trained as a professional teacher. During my final year at college and as part of the course content, we joined the larger community for community-experience. In 2004 I was posted to teach in a town called Amantin in the Atebubu-Amantin District. Besides,I was the zonal sports organizer in Amantin zone due to my capacity as the college sports prefect and the exhibition good sportsmanship behavior. I won a trouphy for my school-English and Arabic Primary school in November 2005.However,the zonal team placed third in that very year.
As a young man endowed with intelligence and poised with determination however unfortunate poor orphan, I moved to the city to teach and to exploit the numerous educational opportunities available. In 2006,I secured admission into the Christian Service University College were I Offered Bachler of Business Administration-Accouting Option. I successfully led my team made up of five for a distinction in a Business Proposal and presentation at final year in University. Also, I was the leader of a research team conducted on the topic; Appraisal of Credit Risk Management in Financial Institutions-A case study of Sinapi Aba Trust LMT.
Learning combined with teaching, I took the bull by the horn to maintain my academic standards, thus first class performances .
As regards my personality, I'm very smart, short in height, initiator, dynamic, eloquent, academically sound and above all God fearing. I Take interest in reading, most of the books I read are novels from Shakespear.
I have a vision of becoming an acadecian through hard work to help solve societal problems.
On the issue of family, I have a sister but no father and mother, both died in sports especially football. My hobby is reading.
Peri-Okonny Elayira Hope (Nigeria)
I am a young lady from abua/odual local government area in rivers state Nigeria. I was born in Lagos state Nigeria into a family of 3, I am the youngest child. I did my primary education in Pentecostal assembly school Yaba afterwards my family relocated to port Harcourt were I completed my primary school education at faith education center. I obtained my secondary school certificate at faith international colledge. I have a degree in basic presentation from federal radio corporation Nigeria (FRCN). I also have a diploma in data processing which I obtained at computer training institute zaria (CTI). I am an outgoing person, I love meeting people from divers cultures and countries I love reading books and watching movies my favorite author is pastor chris oyakhilome I also like john grisham, tim lahaye and john Maxwell. My favorite movie series is 24. I am a Christian and I am committed to making the world around me better than I met it. I am interested in politics and also broadcasting. I have been involved in several philanthropic projects were books and aids have been distributed to young people around the country I also attended seminars on marketing and branding because I am presently involved in a marketing firm.
One of my goals in life is to own a multiple motherless baby homes in every country. I also would like to become the minister of education in my country. Would love to visit the Bahamas , Rio de Jinero and Miami I would love to go sky diving and bungee jumping. I love swimming and playing lawn tennis. I love cooking and would like to attend a cooking school in Italy. I would love to meet Donald Trump, John Maxwel, Bill Gates, Beyonce, and Denzel Washighton
I believe I can be anything I want to be and I can do anything I set my mind to do. I believe anything is possible. I love singing am presently in charge of a choir I hope to release an album in 2012. One of my favorite quotes is by Norman Vincent Peal: "the man who lives for himself is a failure, the man who lives for others has achieved true success" I want to give back to my country to train young people to be enterprising and innovative to motivate them for excellence and help direct their course in life.
Babirye Prima Maria (Uganda)
I am called Babirye Prima Maria from Uganda, East Africa. I am from a humble background. I love reading books, meeting people and having interesting conversations with persons from all walks of life and various cultures. I grew up in a home in which my mother was a teacher and my father a lawyer so usually the punishment for misbehaviour was reading a book on the penalties of wrong-doing or writing an essay giving reasons for your misbehaviour. When we attended parties or went for class trips, my parents encouraged us to write about the trips and parties and what excited us the most, what we found interesting and this culture made me realise the power of words and how much i can contribute to the world and develop myself just by use of words.
My personal interests are watching movies that is the love stories, comedies and dramas. I am personally interested in traveling to new places if not physically, then in my mind and through reading books. I love listening to all genres of music from all parts of the world. I believe variety spices up the world and enlarges our hearts and our ability to love as humankind. I love traveling to new places and this August,2009 was the first time I ever boarded a plane from Entebbe to Nairobi then to Thailand and then a train from there to Malaysia, it was so amazing .
My favourite books currently are The Secret by Rhoda Byrnes and The World's Greatest Salesman by Og Mandino and I hope to add many great books to this one. I find horror movies and thrillers scary so I do not watch them. My dreams are many, one is to become a great leader in our land Africa which I believe needs a leader who cares about the people and is willing to empower them. I dream of setting up recycling plants to employ the increasingly unemployed population and to provide forward and backward linkages into other industries to create more opportunities. I dream of financial freedom for me as well as generations after me. My goal is to be the best me I can be.
I am currently a Local Chapter President of Kyambogo University in AIESEC Uganda and this leadership experience has empowered me and challenged me to think out of the box and believe in myself in all I do.
I believe knowledge about our roots and background as human beings enables us to find out about our past and shape our future. I come from an extended family and my closest friend is my twin sister Nakato Anna Bella who I love. My mother is currently a lecturer in Kyambogo University, Uganda and comes from a family of ten children. Her father, my grandfather believes in emancipation of the girl child and ensured that all his daughters studied and acquired all the best opportunities just like his sons, (my uncles) did which in his day and in some places in Uganda today still raises eyebrows. He inspires me and when he is not quoting words of wisdom or telling us stories (my brothers and sisters), he is telling us to utilise the power of words and prayer. My maternal grandmother also contributes to this love of reading and books by telling us stories, advising us and encouraging us. I love them and I fell lucky to have them near. I have five brothers and two sisters and I love my life. It gets tough sometimes to coordinate this huge family, but that is where the fun and love is.
Thanks!
We extend a special thanks to the following 24 individuals and/or organizations from six countries who contributed to IIGL during July. Your ongoing support makes this work possible.
Deb Silver (Israel)
Edmee DiPauli (UK)
Lale Eterm (Turkey)
Nahla Rafai (Jordan)
Mark Mazadu (Nigeria)
Emmanuel Osuoza (Nigeria)
Lily Ann (USA/NC)
Deb Rosen (USA/WI)
Ron Walker (USA/VA)
Helen Baker (USA/SC)
Margie Tice (USA/NC)
Judith Royer (USA/ND)
Dina Kushnir (USA/NY)
Corine Wilson (USA.FL)
David Banner (USA/WI)
Heidi Stewart (USA.NC)
Julie Loosbrock (USA/WI)
John Hornecker (USA/CA)
Lynne Murguia (USA/AZ)
Gregory Brazer (USA/NC)
Randa El Sharif (USA/IL)
Michael Lightweaver (USA/NC)
Wanda Gail Campbell (USA/AL)
Janae & Barry Weinhold (USA/NC)
Student Progress
We had 19 students from 10 countries complete a total of 27 books in July. These students were from Cameroon, Congo. Ghana, Kenya, Nigeria, Philippines, Rwanda, South Africa, Uganda & the USA.
Ntobo Valentine (Cameroon)
Giant Steps
How To Win Friends
Rwamatwara Egide (Congo)
Unlimited Power
Albert Darko (Ghana)
Jonathan Livingston Seagull
As A Man Thinketh
Vivian Muciri (Kenya)
Unlimited Power
Collins Odhiambo (Kenya)
Goal Setting 101
Erick Kebeka Omari (Kenya)
· Unlimited Power
Ijalana Olubunmi (Nigeria)
· NonViolent Communication
Afere Lawrence (Nigeria)
· Wealth Without A Job
Edwin Akpan (Nigeria)
· Unlimited Power
· NonViolent Communication
· Leadership for Dummies
Ayoade, Anthony Ayodeji (Nigeria)
Giant Steps
Nwagbo Ogechukwu Francis (Nigeria)
Keys to Succes
Elayira Peri-Okonny (Nigeria)
Jonathan Livingston Seagull
As A Man Thinketh
Pius Oluwatosin Reis (Nigeria)
Non Violent Communication
Maria Evelyn Cerdeno (Philippines)
Success Through Positive Mental Attitude
Charles Kabera (Rwanda)
Giant Steps
The New Dynamics Of Winning
Olita Talent Nyathi (South Africa)
· Peace Is The Way
· Difficult Conversations
Andrew Kisangala (Uganda)
· Real Magic
Babirye, Prima Maria (Uganda)
Jonathan Livingston Seagull
As A Man Thinketh
Lindzee Lindholm (USA)
· The Law Of Attraction
The following student(s) complete one level of study last month:
Pius Oluwatosin Reis (Nigeria)
Level Two
Erick Kebeka Omari (Kenya)
Level Two
Vivian Muciri (Kenya)
Level One
Collins Odhiambo (Kenya)
Level Two
Valentine Ntobo (Cameroon)
Level One
Mabadeje Abiodun (Nigeria)
Level Two
Statistics
New Enrollments
5 enrolled in July
58 enrolled in 2010
Book Assessments
27 in July
212 in 2010
Books Shipped
40 in July
297 in 2010
Cost of books
$701.53 July
$5,274.30 in 2010
To Contribute By Credit Card, Click Here
Newsletter Archive: Click Here to view archived issues of the Global Leadership News