International Institute For Global Leadership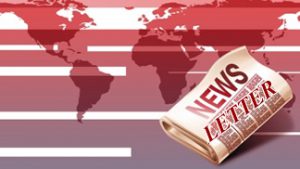 Issue #112 * April, 2011
www.global-leadership.com
Asheville, NC. USA
Guest Editorial
You Are What You Eat
By N. Lindzee Lindholm
The energy you contain is directly proportional to what you eat, so you better eat right by choosing the "fuel of excellence", so states Author Anthony Robbins in his book Unlimited Power. Recently, I participated in a personal muscle-building regimen. I was told from a friend that in order to develop large muscles, I had to consume one gram of protein per every pound I weighed. I took this message to heart and was drinking 100 grams of whey protein for a good three weeks plus eating additional foods which contained a lot of protein in them (e.g. I was eating a whole 7 oz. package of nuts, seeds, and fruits daily). Then, quite out of the blue, I began to feel a dull pain in my stomach that pretty much lasted chronically and consistently for ten days straight. To try to figure out what was causing the pain, during this time I made one emergency room visit (without even seeing a doctor, mind you, because of the terribly long waiting period), followed immediately by one trip to my doctor, had multiple conversations with two of my cousins, one who is a doctor and one who is a nurse, and a conversation with my IIGL mentor who has had similar symptoms.
Although I never did find out for sure exactly what the problem was other than the lining of my stomach was irritated and disintegrated, when reading Unlimited Power, I stumbled upon a section that talked about good eating habits and nutrition. One of the key principles was that effective food combining is crucial to healthy living. Robbins stated that protein foods like meat, dairy, seeds, and nuts require the production of hydrochloric acid and pepsin for digestion. During the time that protein is digested, the level of acid in one's system is pretty high compared to at other times. This information clued me in to the fact that one of the reasons I probably was having trouble was that too much acid was in my body, corroding away the lining of my stomach. This piece of information gained from required reading in the IIGL reading plan literally saved me from not only another trip to the hospital but also my very life! Thus, I can't thank IIGL enough. Needless to say, I have cut down on my protein intake, only ingesting moderate quantities after I run but no where near the level that I had been ingesting before.
Many other helpful eating suggestions were also given in the book. Since starchy foods (bread, rice, potatoes, etc.) require an alkaline digestive medium, the exact opposite from protein foods, starchy foods and protein foods should not be eaten together. The result of eating these two foods at the same time is impaired or arrested digestion since the two cancel each other out. According to Robbins, what happens in concrete, physiological terms is that the body produces even more acid when there is trouble digesting foods, which in turn causes the blood to get thicker and move more slowly throughout the body, reducing energy. Remember how you feel after eating two or three platefuls at an all-you-can-eat oriental buffet or after a holiday dinner? Now you know why! The best advice is to eat a sufficient amount of food but not so much that you are stuffed, in which case the body is working overtime to break down the foods while you are paying time-and-a-half for the work in decreased energy levels and fatigue. The bottom line is think before you eat and don't overdue it!
What Our Students Are Saying
Solomon Teshome (Ethiopia)
After reading this book, my life has been completely begun to be change in the manner that I wish to see. It has been started with changing my-self first; especially changing on how I see life and the entire world. I get to know that only if I am right, my world will be right. My world is the reflection of my thought. Based on this premises, therefore, I believe that I have started my journey to contribute my part for the creation of the world which I wish to see. I begun with changing my mental attitude, and tuned it up in the manner that meets what my world looks like. I want to see and imagine a world of prosperity, peace, freedom, and equality. The next thing I have done is scanning my-self and my environment to identify the areas that I am strong at, have a total control, and areas that need to be improved. Then I have tried my best to turn each and every opportunity into that end. Rather than waiting for others, I took the initiative to make things happen.
Students In Action
Ntazinda Badege Sam
www.nouspr.org
Welcome to NOUSPR, the National Organization of Users and Survivors of Psychiatry. NOUSPR is a not for profit organization, that has been serving the Rwandan community since 2007. NOUSPR was founded in response to a call to provide support. At NOUSPR, we serve people dealing with mental disabilities and the aftershocks of Genocide. NOUSPR aims to be a safe place where people congregate to share their feelings and experiences. By gathering together in support of each other and sharing experiences we hope learning, healing and growth spring forth.
What Our Students Are Reading
Teacher Effectiveness Training
by Thomas Gordon ($10.20)
For nearly thirty years, Teacher Effectiveness Training, or the T.E.T. book, based on Dr. Thomas Gordon's groundbreaking program, has taught hundreds of thousands of teachers around the world the skills they need to deal with the inevitable student discipline problems effectively and humanely. Now revised and updated, T.E.T. can mean the difference between an unproductive, disruptive classroom and a cooperative, productive environment in which students flourish and teachers feel rewarded. You will learn:
• What to do when students give you problems
• How to talk so that students will listen
• How to resolve conflicts so no one loses and no one gets hurt
• How to best help students when they're having a problem
• How to set classroom rules so that far less enforcement is necessary
• How to increase teaching and learning time
Valuable Resources for Personal & Planetary Transformation
Global Ideas Bank
www.globalideasbank.org
The Global Ideas Bank could well be described as a "supermarket for good ideas and model projects." And they aren't just theory. Many of them are already in place and working smoothly for creating positive change in the world. Covering such diverse areas as Children and Education, Relationships, Housing, Monetary & Financial Innovations, Taxation, Work & Unemployment, Economics and Business, Welfare, Crime & The Law, Health & Therapy, Environment and Ecology, Science, Technology and Energy, Transportation, Communications, Arts, Leisure & Lifestyle, War & Peace, Politics, Spirituality, Aging, Death and Dying and a score of other topics, the GIB brings it all under one roof and makes it accessible to internet surfers from Timbuctu to Tokyo.
Meet Our New Students
We are please to welcome eight new active students this during March. They are from Cameroon, Ghana, Kenya, Nigeria & Zimbabwe
Afanda Galega (Cameroon)
I am Afanda Galega, a Cameroonian living in Bamenda. I come from a family of five; two girls and three boys. I graduated from High school in the year 2000 after which I took some courses in computer software and later computer maintenance and repairs. Since then, I have been working either as a computer software/hardware trainer or an IT engineer. I worked with a number of institutions like Master-Tech Computer Center-Yaounde, Digital Technology Networks-Limbe, all in Cameroon before finally returning to school in 2006 to study Business Management at the National Polytechnic Bambui-Cameroon. I graduated in 2008 with the Higher National Diploma and continued for another 2 years to obtain my BSc. in Management in September 2010.
Coming from a background like mine, I had to work and go to school at the same time to sustain myself. I worked with Resources Management Consultants as an IT technician and an Audit clerk before joining Essoka Security, one of the leading security companies in Cameroon, in July 2008. There, I served as an IT technician and later on the Payroll Administrator; a post which I hold till date. The job has been so challenging for me because I had to work and go to school at the same time. However, this has been a very enriching experience as it help me to learn to manage time and above all myself
I like reading, writing, playing soccer (which earned me the alias: "Eto'o"), traveling (of which I have not have the privilege to do much because of limited means), browsing, hang out with friends, watch movies and craft.
My goal in life is to become my boss someday. I will like to create and own a company of my own and be able to form a great of team of managers to run it. That is why I am bent on studying and improving my leadership skills at the slightest opportunity.
I have led many groups both in school and out of school, including the ex-students associations, journalism club, sports club, just to name a few. I have also attended an advanced Christian leadership training seminar some years back.
I am highly motivated young man who is willing to learn and improve his skills at any time, given the opportunity.
Patrick Adjei Nketia (Ghana)
I am a bold, creative, God-fearing, self-motivated, entrepreneur and a dynamic Leader. I was born on the 13th August, 1988. I believes my existence has a higher destiny; I am always willing to communicate the message of Peace, the youth having a positive mental attitude and the sense of creating positive change in their communities.
I am a product of Opoku Ware Sec. School and a final year bed. Management student of the University of Cape Coast; a member of the Student Representative Council (SRC) in the Programmes and projects committee, the immediate past President of Junior Chamber International – University of Cape Coast (JCI-UCC), 2011, JCI UCC General Legal Counsel, a certified prime trainer and also the Chief Executive Officer of "Mildrick", a multi-facet business firm.
I have the utmost passion in serving humanity in whichever way I can. I have volunteered in implementing projects, educational Seminars and capacity building trainings. One of the projects was "JCI UCC Fights Against Malaria", which saw the sensitization and the donation of 250 long lasting treated malaria nets to the people of "Amamoma" a suburb in Cape Coast. I also participated in the Ghana International Model United Nations and won an award as an Honorable Mention. I am currently volunteering in the organization and implementation of projects and other model United Nations conferences.
I have read numerous books and am still willing to read more because there is this quote that drives me by Ralph W. Emerson," A man is worth the number of books he reads". Some of the books I find interesting and educating are" The law of Attraction", "How to win and influence friends and people" by Dale Carnegie, "the 48 laws and power" by Robert Greene. I also admire Dr. Stephen R. Covey through his principle-centered leadership, Napoleon Hill, Zig Ziglar's "better than good" and Donald Trump and Robert Kiyosaki's "why we want you to be rich". I am interested in creative writing, researching, poetry, serving humanity, sharing knowledge, personal development and gymnastics. The Ultimate Gift, Kirikuo, Lion king and Ratatuoille are movies I really learned a lot from and still love to watch them. I believe we can make the world a better place and a life worth living is a life lived for others.
Rita Odoom (Ghana)
Respecting everyone and putting people first in all I do makes me feel fulfilled, I am an intelligent, hardworking, self motivated person who takes delight in serving people. Being an international business consultant, creating job opportunities for people and being there for the youth who wish to further their education but have no means, and also having the #1 best event organizing and planning company have been the dreams that keeps me going because I know they will eventually materialize. I love to further my education, establish my business and having a lovely family that will affect the society positively.
I have travelled to a few African countries and it has given me the opportunity to see different people with different cultures. Ben Carson's Book. "Think Big" is a book I love to read over and over again because it helps youth unleash their potential for excellence, helping its generation to know that they can do it if they think of it. Everybody needs somebody to encourage and to be there for, this gives me the urge to watch "armywives" over and over again because that is what it's all about.
My experience as a Sunday school teacher has helped me realize there is "gold" in every child no matter their age and behavior. Being a former youth secretary and a Sunday school superintendent at my local church also thought me the importance of leadership and leadership as serving and not being served. I am the third born of a family of five and am looking forward in building a loving and healthy family that will serve its generation. I love God and always put Him first in everything I do. I always keep this in mind, "to seek the kingdom of God and its righteousness and all other things He shall add".
Edwin Moses Opiyo (Kenya)
I am Edwin Moses Opiyo and I have grown up in a family of six and my mum struggled to see us through primary and secondary education, she hoped to see us through higher education but due to financial constraints, she could not. Her struggles and her courage and hope in us gave me courage to work hard in all that I did and later to better the standard of living of my family. This made me to better my grades in secondary school, which enabled me to get enrolled in a public University off course, which came with a government loan that enabled me to pursue university education.
The struggles of my mother inspire my higher affinity for the marginalized communities, people who are so impoverished and for whom education is a luxury. From my resume' and my church and social participation much of what I did and still do is targeted and still targets the marginalized especially in their education, I stated that I have worked in the slums of Nairobi and North Eastern which are hardship areas especially in areas of education. Today I still feel I have not done enough for my family and for the marginalized and it is due to lack of capacity, it is with this that I intend to participate in this program so that I can expand my capacity and I would want to be able to highlight the plight of the marginalized, formulate a developmental plan for them through their participation and off course through my expertise after this studies to concretise the plan through proper implementation through mass media.
During the last general election in Kenya I noted with a lot of concern that the most affected during the Post Election violence were men and women from the marginalized communities (Slums and pastoral Communities). It because of mis-information, stereotypes, ignorance, poverty and politicians taking advantage of them. It is with this that my interest of study emanated, to inspire young people to be vessels of change in this country, Africa and the world at large. Through this I dream and want to enhance communication among and between different communities of Kenya and especially the marginalized and develop a new strategy of leadership and development geared towards their social, political and economic well-being instead of incessant violence among them. I would wish to use communication as tool of development to eradicate ethnicity, poverty, and hunger and off course to re-conscience the marginalized on the political system of this country and through this I will be able to enhance the capacity to development of these communities. Through this we will also be able to realize peaceful co-existence between different Kenyan communities. I dream through this to help end cattle rustling in the North Eastern Part of Kenya.
With this program, I would be able to realize my primary dream; to better the living standard of young people in Kenya,, the marginalized communities, better relations among different ethnic communities in Kenya and off course work towards unity and development of the African society and this will only be realized through my studies which can be made possible through this program.
Ikeh Victor Chinedu (Nigeria)
I am a cool, calm, confident and vocal person, I love Jesus and i believe that he is a role model that we all should emulate. I also love music, meeting people and continuous self improvement. i don't know every thing but i learn very fast. i am a hands on leader and i try to provide leadership position in any organization or group.
Rev. Joseph Okoye (Nigeria)
I am Rev Joseph Ikechukwu Okoye, was born into the family of Okoye on 22/10/1965. I am the only surviving son of my mother, Late Mrs Josephine Okoye. I hail from umuru eziowere in idemmiri north local government, Anambra State,Nigeria. Married to Mrs Roseline Okoye and today we are proud parents of of a boy Dennis by name.
My academic status has been stated above. Membership organization: Association of Evangelical Gospel Assembly (AEGA USA), True world international ministries USA, Revival international network association (Africa), Extra value certified professional (full membership)
Previous work organization: Amjestine pharmaceutical limited = marketing manager, Blue cross limited = deputy general manager, Skied limited = purchasing manager. And also I have worked with many marketing companies before I quite for the service in Gods vineyard as a full time pastor.
Leadership experience: one of the unique and outstanding qualities I love to exhibit is my love for peace, truth and transparent dealings with people I come in contact with. In view of this, people always like me to lead them. In fact, I believe this writing may not be the right place to express them. Not withstanding, I learn discipline from my early years as a leader and my learning every day is to be self control. also I learn that people you are leading will certainly take advantage of you, but one thing I always have in mind is that I must serve God and humanity and to see peoples life improve and to maximize their potential.
My vision/dream: I believe what I have learned is nothing to compare with what am yet to learn. A saying says (so you have been playing according to the old rules? is it not about time you change? Is it not about time you know how? I really want to learn more about leadership, so that I will know how to play according to the new rule. The holy book said in proverb 19:21 'many are the plains in a man heart but it is the lords purpose that will prevail'. I believe I have many works to do for the betterment for humanity and for the glory of God. i owe the society so much that is why I believe the training I will receive through this leadership programme will certainly help me to actualize my vision.
Ongai Mrewa (Zimbabwe)
I am `Christian aged 29, happily married with one beautiful intelligent daughter. My name is Ongai and am the 4th born in a family of 5. My name means '..to say thank you.'I like this name and have also learnt to say thank you just to show appreciation whenever someone has done something for me.
I did my primary education at Gutu mission and proceeded for my secondary education at Zimuto High school. At the University of Zimbabwe I got the opportunity to do Bachelors Degree in Occupational Therapy and I grabbed it. However, during my stay at the University of Zimbabwe I came across challenges like accommodation issues and unavailability of resources due to poverty. I was always telling myself this statement….as soon as a finish school I will go and work, get money and live an honest living helping other students at school.. "I learnt a lot of things at the University of Zimbabwe meeting different people, sharing ideas and working in teams. I finaly graduated from this University of Zimbabwe and my final year project topic was: "Does The Hospital Environment At Parirenyatwa And Harare Hospitals in Zimbabwe Facilitate Play For Hospitalised children?" Occupational Therapy programme was an eye opener for me because it taught me to look at life holistically when approaching clients as well as in my daily life.
When I was studying my primary and secondary education, I was involved in acting and once won an award as the best supporting actress in the province. I was also interested in athletics.
Am currently working as an Occupational Therapist in the hospital setting and am the Head of Rehabilitation Department. At my church, I am the Sunday School Supritendent and I like children very much. I feel we were all once children therefore we must provide the best environment for children to grow in. Remember children are the leaders of tomorrow who need guidance. I really get hurt when I come across people abusing children. I am also involved in counseling at my workplace as well as in my community .Am part of couples fellowship group in my community. I like united, peaceful and happy communities where people are empowered and can live decent life.
I like travelling, listen to inspirational DVDs and read motivational books like Rich Dad Poor Dad. One of my favourate My dream is to retire young, running successful businesses and providing the equal opportunities to the underprivileged children and women. I want to be a millionaire by the age of 40. I am also passionate about marketing and selling both products and services. I like talking and dancing to music. I want to go back to my community where I grew up and donate to the school and do something to improve that community. I feel there is need to improve health facilities in rural areas since people are dying of diseases like TB, Malaria ,HIV/AIDS and the 6 killer diseases in children. There are so many people who end up disabled just because they do not know where to get the help, eg in clubfoot.
Graduates
The following student(s) complete one level of study last month:
Enock Pedze (South Africa)
Level One
Student Progress
We had 17 students from 8 countries complete a total of 29 books in March. These students were from Cameroon, Ghana, Kenya, Nigeria, Sierra Leon, South Africa, Uganda, & Zimbabwe.
Afanda Galega (Cameroon)
· Jonathan Livingston Seagull
· As A Man Thinketh
Patrick Adjei Nketia (Ghana)
· Jonathan Livingston Seagull
· As A Man Thinketh
Albert Darko (Ghana)
· Real Magic
Rita Odoom (Ghana)
· Jonathan Livingston Seagull
· As A Man Thinketh
Edwin Opiyo (Kenya)
· Jonathan Livingston Seagull
· As A Man Thinketh
Adedeji Adedoyin (Nigeria)
· The Power of Intention
Ikeh Victor Chinedu (Nigeria)
· Jonathan Livingston Seagull
· As A Man Thinketh
Joseph Okoey (Nigeria)
· Jonathan Livingston Seagull
· As A Man Thinketh
Nwagbo Ogechukwu Francis (Nigeria)
· How Win Friends & Influence People
Sunday Abidemi Obarinu (Nigeria)
· Developing The Leaders Around You
·
Arajulu Olatubosun (Nigeria)
· Keys To Succes
·
Quintin Berestford Small (Sierra Leon)
· Success Through Positive Mental Attitude
Enock Pedze (South Africa)
· Real Magic
· Giant Steps
· Keys To Success
· How To Win Friends & Influence People
Phillip Owino Ogwal (Uganda)
· PsychoCybernetics
· Keys To Success
· Success Through Positive Mental Attitude
Unotida Nyoni (Zimbabwe)
· Success Through Positive Mental Attitude
Ongai Mrewa (Zimbabwe)
· Jonathan Livingston Seagull
· As A Man Thinketh
Simbarashe Mudhokwani (Zimbabwe)
· The Winning Attitude
Statistics
New Enrollments
7 enrolled in March
22 enrolled in 2011
Book Assessments
29 in March
106 in 2011
Books Shipped
104 in March
209 in 2011
Cost of books
$2,177.55 in March
$4,071.15 in 2011
You Make It Possible
We extend a special thanks to the following 23 individuals and/or organizations from six countries who contributed to IIGL during February. Your ongoing support makes this work possible.
Deb Silver (Israel)
Gillian Kean (UK)
Edmee DiPauli (UK)
Nahla Rafai (Jordan)
Mark Mazadu (Nigeria)
Olita Nyathi (South Africa)
Lily Ann (USA/NC)
Deb Rosen (USA/WI)
Margie Tice (USA/NC)
Ron Walker (USA/VA)
Lou Steward (USA/NC)
Judith Royer (USA/ND)
Corine Wilson (USA.FL)
David Banner (USA/WI)
Heidi Stewart (USA.NC)
Lynne Murguia (USA/AZ)
Julie Loosbrock (USA/WI)
Barbara Mader (USA/NM)
John Hornecker (USA/CA)
Gregory Bruazer (USA/NC)
Michael Lightweaver (USA/NC)
Wanda Gail Campbell (USA/AL)
Janae & Barry Weinhold (USA/NC)
Make A Difference
Dream Team 22
In January 2009 we launched a new idea which blends two previous endeavors: The Master Mind Group and the 22 Experiment. We are calling this Dream Team 22 and our goal is to have 220 people contributing $22 per month. We understand that money is energy and that to sustain and build IIGL we need a lot of people pouring their energy into this endeavor on a regular basis. We also know that not everyone can afford to commit $22 a month – especially our students, who live in countries with economies in which this amount can be equal to a weeks salary. So we are offering two options for those who wish to become a part of the Dream Team. One can commit to a $22 a month contribution or to spending 22 seconds each day holding the vision of IIGL becoming financially sustainable by the end of 2009.
details: lightweave@aol.com
Checks on US banks, payable to the International Institute For Global Leadership, can be mailed to PO Box 18909, Asheville, NC. 28814, USA. Contributions may also be made by credit card by clicking the link below. Contributions are tax deductible under the 501 (c) 3 tax code of the United States Internal Revenue Service.
To Contribute By Credit Card, Click Here
Newsletter Archive: Click Here to view archived issues of the Global Leadership News