International Institute For Global Leadership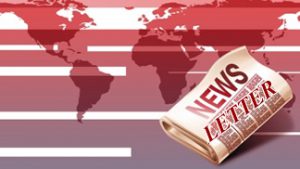 Issue #113 * May, 2011
www.global-leadership.com
Asheville, NC. USA
Guest Editorial
The Seven Pillars Of Leadership
By Olita Nyathi
Proteuos was a Greek God of the sea. He was known as the prophetic shepherd of the sea. His name originated from the word 'protean' which means extremely flexible, hence his powers to change form into water, wind, animal as and when he deemed necessary. He was also well known for his ability to see in the future. However, Proteous would only tell the future to those who bested him. Because of his powers to change form, the task to capture him was challenging.
The moral of this Greek mystic could be in two critical attributes of leadership; (i) prophetic; the ability to create a vision. And, (ii) shepherd; the ability to guide. The crisis of leadership we experience in the world today comes from the inability to balance the vision and guiding the people. I am marveled by the large budgets that our leaders, especially in Africa, spend on security locally. The heavily armed vehicles, soldiers and the long convoys, they say even if they knock down people they would not stop. They leave behind a trail of terror as the drive about locally.
How is it that they protect themselves against the very same people whom they persuaded to vote them into positions of power? What happens to humans when they are entrusted with responsibility? These are some of the questions that never cease to boggle my thoughts. The epitome of IIGL is enabling the lives of those who have the opportunity to experience the journey of discipleship of power and love to demonstrate an alternative leadership style.
Through my IIGL studies I have realised that the power of authentic leadership is the drive to unleash and actualize my potential. I have learned that the journey of leadership is the journey of love. It is the journey of passion for what we set ourselves to do. Our passion for unfolds into the family, community and has the potential to unfold into our nations and eventually the world. All we need is to believe that what we do is never too small to make this world a better place. As I write this article I am reminded of Martin Luther King Jr's comment that "Power without love is abusive and love without power is anemic." Adam Kahane (2010) complimented Luther's thinking by suggesting that power and love are rooted in three critical areas; (i) building relationships with the 'self' and the others (ii) empathy with the other person (iii) Focus having passion to live a meaningful life.
My five years study with IILG awakened in me a new being. In this new person I recognize attributes that enable me to permeate barriers that I would never dare to try before. I acquired Vision, Focus, Honesty, Humility, Passion, Service and Hope as the seven pillars that hold my life together. When I look at the leaders that I respect in my life, mother Theresa, Ghandi, and Nelson Mandela I recognize that these people lived by these virtues. By so doing they died in the 'Self' and dedicated their lives to service. In his book 'Conversation With Myself' Nelson Mandela reminds us that when we chose to serve we should be prepared to receive the blows. He points out the chains of the flesh could be wings for the Soul.
As a Christian one of my role model leaders is Christ. When I reflect at his life I realize that his life was spent on doing kind things for other people. The acts of kindness by Christ brought so much happiness to people that were condemned by society during his time.
Where ever you are as IIGL student, plant the seed, the world needs you. When you plant the seed you assume a position of power, take time to reflect., as you do, you may want to ask yourself some of the following questions; how many people looked at you in the eye and said 'thank you' with a genuine smile on their face? How many people wrote a letter to you as their leader to thank you for helping them make sense out of their challenging life? If none perhaps you need to revisit your leadership style.
What Our Students Are Saying
Noeline Kirabo (Uganda)
'Our beliefs determine how much of our potential we will be able to tap into'. This is one aspect that has come across in many of the IIGL books and it always comes out in a new and inspiring way in each book. If there is anything that I have learnt from the IIGL curriculum, it is the fact that my attitude is the key to my destiny. I am the master of my destiny and the controller of my achievements. By changing the way we think and view life, we shape and define our destinies. Before I seek people to believe in me, I must believe in myself and others. What we give, we definitely receive back in a different measure. I am more conscious of my thought patterns and belief systems. I endeavour to maintain a positive mental attitude at all cost.
Students In Action
Adebayo Folorunsho Stephen
www.leepri.com
Life seed Economic Empowerment and Poverty Reduction Initiative (LEEPRI) was founded in October, 2009. it was born out of the growing need to address the problems of poverty and unemployment and thus give these two social problems a human face by empowering the poor and the less-privileged, especially those at the grassroots. We understand that we cannot continue to wait on the government to do everything.
Our vision is to see the people live happy lives by affording the basic necessities of life; food, shelter and clothing. From our tour round some rural areasof Nigeria we have seen people living in squalor; people who cannot afford one meal daily not to mention a square meal. We have seen graduates roaming the streets, year after year, without hope of securing jobs. We have also seen people who want to go into petty trading without the least capital as low as two thousand naira ($13.1) for start-up. We have seen poverty in the most unimaginable way in both rural and urban settings and found this most disturbing and embarrassing.
It is these ugly scenarios that birth our vision for running LEEPRI as an intervention to poverty, by changing people's lives with seed-loans, micro-credits, entrepreneurial skills and developmental programmes. Today LEEPRI, through its Founder/Executive Director's personal savings, has helped over two hundred individuals living in poverty with the total sum of four million naira ( $26,316) with testimonies of successes in their businesses and better livelihood within Ibadan area where we are based. We can still do more with the intervention of donors, sponsors and philanthropists. There are voices crying to us for help but no fund to reach them.
for more information,visit www.leepri.com
What Our Students Are Reading
Getting To Resolution: Turning Conflict Into Collaboration
by Stewart Levine ($17.95)
What is the greatest impediment to productive and satisfying business and personal relationships? According to empowerment guru Stewart Levine, it's inadequate conflict resolution. Levine's seven- step model integrates two skills essential for success – collaboration and conflict resolution – and emphasizes the importance of a shift in attitude, assumptions, and approaches when facing a problem.
Valuable Resources for Personal & Planetary Transformation
Newafrica.com
www.newafrica.com
Africa's Information Provider
Everything you ever wanted to know about Africa, country by country for Agriculture, Archaeology, Beaches, Business, City Maps, Crops, Culture, Daily News, and Dictionary Ecotourism. Environment, National Parks, Profiles, Stock Markets, Swahili, Telecom, Travel
Meet Our New Students
We are please to welcome four new active students this during April. They are from Australia, Kenya, Liberia & Norway.
Pamela Gray (Australia)
Natural and beautiful things like wood, glass, gardens, forests, beaches, the moon and the dark sky have special places in my heart and life. In quieter moments I like cycling, walking and spending time both in the bush and on the beach. I like being with people especially learning and laughing together. Reading good books and listening to music that tingles my spine are also significant in my life. Sometimes I've been in local theatre productions.
An interest in being 'centred' and in the big questions of life has drawn me to Chi Gong, Tai Chi, Aikido, Dru Yoga, Buddhist practices, Shiatsu, Macrobiotics and Permaculture. I like learning, experiencing and investigating.
Singing is always fun – performing (mostly in choirs) and listening to singers and music especially at Festivals and outdoors is my preference. My friends are recommending ukele, so I just might get one and join a group – there are plenty of them in Australia these days.
A long time ago, after six years of High School, I studied three years of Speech Pathology – psychology, physiology, biology, anatomy, neurology, linguistics, speech and language disorders etc. Then I worked in Canberra and Sydney, mostly with children with speech and language difficulties before travelling in Asia and overland from Kathmandu to London for 4 months – I think that's when I started living!!
In the early 80's I studied Social Sciences in Sweden. By 1991, I'd also completed a course in Mass Media. As part of that course I developed and published a pictures-only chart on how to make paper. This was sent to schools, environmental groups and community organisations all over the world.
In the 90's I moved from the busy-ness of Sydney to a small coastal town about 4 hours south of Sydney, where I hand-made paper (and co-ordinated making the World's largest sheet of handmade, recycled paper), grew some of my food, taught at the Technical College, co-ordinated the community Meals on Wheels Service and began work as a marriage celebrant. [In Australia people can be licenced to conduct legal marriages]. It's especially rewarding to conduct funerals. Being a celebrant draws on lots of my skills while engaging my heart and my mind.
In 2005, I moved to an even smaller location (rural and isolated) and to another state because I was a founding member of a buddhist community and retreat centre. Again, I happily made paper, joined others in growing food organically, sang in a choir and lead a more spiritual life. Recently I left the community.
Over the years I've also been involved in Event Management (Bike Rides, Summer Games, Retreats), Public Services (Child Welfare, Health and Energy) and in community development (welfare, recreation, social justice, rainforest regeneration, permaculture and volunteer work).
Apart from travelling in Australia, I've had the good fortune to have been overseas to some exotic and delightful places like Afghanistan, Bangladesh, India, Pakistan, Iran, Crete and Turkey. I lived and studied in Stockholm for a year; and have visited relatives in USA. Supporting and visiting villagers in East Timor has been significant in this last decade; previously i've volunteered with World YWCA in Nepal, India, Crete, Cook Islands.
Muthoni Mucheru (Kenya)
I feel passionate about the youth because they have a lot of potential which has not been fully realized especially when it comes to leadership. Young people perhaps need to take more responsibility over their lives and take initiative to progress.
I would like to see more women occupy positions that allow to impact positively on the economy of their countries. In Kenya for example women hardly ever sit in boardrooms which are male dominated and positions are secured through business associates and friendship locking out talented young mind of women.
I am interested in International Investment Law and Trade Law and business in general. The idea that more people are moving away from being employed to being self employed is encouraging. Such business initiatives always boast a countries economy.
I enjoy swimming, taking nature hikes, outdoor camping and bird watching. I enjoy reading books with simple but humorous stories. I enjoy meeting new people with a dynamic outlook to life and I love cats.
Francis F. Kessema (Liberia)
My goal in life is to become a good leader – a leader that is not partial – a leader who cares for everyone, a leader who believes in intellectual forums, a leader for the people. I want to travel to other countries of the world and become known for my work as a great leader who is respected in all societies. I have always dreamt of good leadership in my country and in foreign
countries as well.
My favorite movies are movies from western countries. Although I have not gone through extra studies apart from what I went through in high school, I have participated as a leader a few years ago. When I was in high school, I served as the senior class president and exhibited good conduct as their leader. It was from that point and my experience that I developed a likeness for leadership and got to know that leaders can be made and not born as I, and so many others
thought. I also have high experience with my family members. I have received some obligation for leadership because I am the only male child who has reached this far in learning and have settled some family disputes and matters. For these reasons, I am highly respected in my family for my timely intervention in family matters.
I have also had some previous link with the International Committee of the Red Cross (ICRC) five years ago. I worked with them when the war subsided in Liberia in Foya District and helped to serve my people who were the most vulnerable after the civil conflict. I helped to give some humanitarian assistance in the department of Economic Security (ECOSEC) on a voluntary basis. I also participated in conducting National Voters Registration for the 2011 elections in my country.
I am a Christian, and I would like to get married in the future and have a family of my own. I love to sing and am a very good singer, I served as a choir director in my church and as an accolade in the same church (Holy Name Episcopal Church- Foya Branch) in helping my Priest to keep the Word of God at the time. I am not too quick to anger, I believe in sharing jokes and fun with my friends and counterparts. To be sincere, I love sports such as football (soccer), and my favorite team is Chelsea FC in England. I am just a self-supporter and yearning for better education and with your support, the sky is the limit. I thank you for your time and your interest in me.
Abigal Boafo (Norway)
My aim is to reach the highest career ladder in life, be an inspiration to my society, help my country in whatever way i can. Learn in any situation i find myself, want to encourage women especially single mothers, that they can still be career women. Be a multicultural person and encourage all to live in peace and make the world a better place to live in. I like reading inspirational books, like to travel around the world to learn how people live in other parts of the world. Love nature and doing charity works
Graduates
The following student(s) complete one level of study last month:
Okolie – Alfred Cosmas (Nigeria)
Level One
Student Progress
We had 14 students from 9 countries complete a total of 24 books in April. These students were from Australia, Cameroon, Ghana, Kenya, Liberia, Norway Nigeria, South Africa and the USA.
Pamela Gray (Australia)
· Jonathan Livingston Seagull
· As A Man Thinketh
Yieh Odette Gwain Yieh (Cameroon)
· Goals
· NonViolent Communication
Sr. Mary Concepta Mensah (Ghana)
· Success Through Positive Mental Attitude
· PsychoCybernetics
· Keys To Success
Abigal Boafo (Norway)
· Jonathan Livingston Seagull
· As A Man Thinketh
Arajulu Tubosun Emmanuel (Nigeria)
· The New Dynamics of Winning
Collins Odhiambo (Kenya)
· The Well Fed Writer
· Starting Your Career As A Freelance Writer
Muthoni Mucheru (Kenya)
· Jonathan Livingston Seagull
· As A Man Thinketh
Angie Gichimu (Kenya)
· Giant Steps
Francis Kessema (Liberia)
· Jonathan Livingston Seagull
· As A Man Thinketh
Cosmas Okolie (Nigeria)
· Real Magic
Kenneth Offor (Nigeria)
* You Just Don't Understand
Ayoade, Anthony Ayodeji (Nigeria)
· The Law Of Attraction
Enock Pedze (South Africa)
· The Law Of Attraction
· Goals
· Goal Setting 101
Lindzee Lindholm (USA)
· Public Speaking For Success
Statistics
New Enrollments
5 enrolled in April
27 enrolled in 2011
Book Assessments
24 in April
130 in 2011
Books Shipped
43 in April
252 in 2011
Cost of books
$804.13 in April
$4875.28 in 2011
PHOTO 013 – thanks
You Make It Possible
We extend a special thanks to the following 24 individuals and/or organizations from five countries who contributed to IIGL during April. Your ongoing support makes this work possible.
Deb Silver (Israel)
Gillian Kean (UK)
Edmee DiPauli (UK)
Nahla Rafai (Jordan)
Mark Mazadu (Nigeria)
Lawrence Afere (Nigeria)
Lily Ann (USA/NC)
Lesa Leon (USA/AL)
Deb Rosen (USA/WI)
Margie Tice (USA/NC)
Ron Walker (USA/VA)
Peggy Moore (USA/NC)
Lou Steward (USA/NC)
Judith Royer (USA/ND)
Corine Wilson (USA.FL)
David Banner (USA/WI)
Heidi Stewart (USA.NC)
Nancy Carlson (USA/ME)
Lynne Murguia (USA/AZ)
Julie Loosbrock (USA/WI)
John Hornecker (USA/CA)
Michael Lightweaver (USA/NC)
Wanda Gail Campbell (USA/AL)
Janae & Barry Weinhold (USA/NC)
Make A Difference
Dream Team 22
In January 2009 we launched a new idea which blends two previous endeavors: The Master Mind Group and the 22 Experiment. We are calling this Dream Team 22 and our goal is to have 220 people contributing $22 per month. We understand that money is energy and that to sustain and build IIGL we need a lot of people pouring their energy into this endeavor on a regular basis. We also know that not everyone can afford to commit $22 a month – especially our students, who live in countries with economies in which this amount can be equal to a weeks salary. So we are offering two options for those who wish to become a part of the Dream Team. One can commit to a $22 a month contribution or to spending 22 seconds each day holding the vision of IIGL becoming financially sustainable by the end of 2009.
details: lightweave@aol.com
Checks on US banks, payable to the International Institute For Global Leadership, can be mailed to PO Box 18909, Asheville, NC. 28814, USA. Contributions may also be made by credit card by clicking the link below. Contributions are tax deductible under the 501 (c) 3 tax code of the United States Internal Revenue Service.
To Contribute By Credit Card, Click Here
Newsletter Archive: Click Here to view archived issues of the Global Leadership News