What Is A Mentor?
The dictionary defines a mentor as a wise and trusted guide, counselor or
teacher.
Purpose
The purpose of the IIGL mentorship program is fourfold. First, it provides students with a more experienced individual to rely on for guidance, advice or to discuss particular ideas or concepts encountered in the IIGL studies. Secondly, it offers the mentor with an opportunity to share her or his own life experience and knowledge. Thirdly, it is an excellent opportunity for cultural exchange, enlarging the worlds of both the mentor and student. And last of all, it provides the foundation for the possibility of an ongoing friendship.
Qualifications
Any contributor to the IIGL program may also volunteer to serve as a mentor. Mentors are expected to be familiar with the basic concepts offered for Level One & Two studies and to be in harmony with the basic ideas, principles and philosophy of IIGL.
Each student who has completed Level One studies will be qualified to have a mentor if he or she wishes. But this is not a requirement.
The Mentor's Role
Mentors provide an ongoing partnership designed to help students with advice and guidance in their studies, personal and professional lives. The intent of the mentor is to assist students to be the best they can be and to enhance the quality of their lives.
Mentors are available to listen, to observe and to help students identify their goals in life and to develop solutions and strategies for meeting those goals. The mentor's role is to provide support, guidance, and to help their student enhance his/her innate skills, resources, and creativity. In essence, the mentor acts as a catalyst, to allow the student to truly see themselves and their choices more clearly.
Mentors are advisors; their main objective is to help the student address questions and concerns through reflection and dialogue.
Mentorship traditionally has implied an uneven relationship of power between two individuals. From our perspective, however, mentorship is a mutual exchange of information, ideas & experiences It is not a hierarchical relationship, but a learning process for both parties.
There is no right way of mentoring. Key to the success of the mentoring relationship is to remember that each relationship will be different, and we all learn in different ways. The process should allow for open and honest exchange that accommodates difference and diversity; hence, the importance of feedback throughout the process.
The success of the mentoring relationship is not about being matched with someone who thinks the way you do. The success is when the mentor and student can understand and tune in to the pertinent issues. Mentors should not try to impose their views, but suggest alternative views or ask questions to allow the student to find their own way.
Although your exchange initially may be about the IIGL studies, personal issues may enter into the dialogue as time goes on. In such cases it is particularly important to maintain confidentiality and understand a students challenge within their cultural context.
The mentorship program is not about mentors providing financial or material assistance to students. In such cases their role is to guide a student to a deeper understanding of the IIGL teachings regarding the process of manifestation. The cornerstone philosophy of the IIGL program is based on the idea that "if you give a man a fish, he eats for a day. If you teach him to fish, you feed him for a lifetime."
Guidelines
Be as clear as possible with your self and your student or mentor as to what you want out of this relationship and how you think it could be achieved, including any goals and expectations.
Both mentor and student should agree on the frequency of on-line communication that is comfortable for both parties, considering their time, circumstance and computer accessibility.
A mentor may work with more than one student at a time. It is recommended, however, that a mentor start with one and add others as time and circumstances permit.
Either party has the right to withdraw from the mentoring relationship if, after genuinely trying, the situation is not satisfactory.
These guidelines are just that, guidelines. They can be used at the beginning of the relationship to establish a connection, but it is up to you to develop a process that works for your situation.
Procedures
Once a student has completed Level One studies, he or she may request mentorship. At that point the program director will make a recommendation to one or more available mentors, based on the mentors interest, those of the student, and the student's performance. The decision to accept a mentor role with a particular student, will be up to the potential mentor. Once this is decided, the program director will make a formal introduction and then it is up to the mentor and student to develop the mentoring relationship.
Wanda Gail Campbell
Huntsville, AL. USA
I was born to be a peacemaker. Most of my childhood was spent in rural
Alabama- the southern part of the United States of America. This was during the turbulent birth of civil rights activities. In a strongly codependent community, I learned the strength of personal integrity and dedicated work ethics. Now I am astutely aware of our ignorance of and isolation from the global arena. I see our sheer unawareness of how our actions affected the bigger picture. We seemed to be mostly spiritually asleep and focused on physical survival with weekly attention to fundamentalist religious dogma.
Many years and several careers later, I presently serve as a Minister of Peace with The Beloved Community. It is my honor to coordinate national Spiritual Peacemaking Sacred Circles.
This ministry offers opportunities to serve joyfully in a "ministry of the moment". Not only is this fun, it includes a wide variety of experiences such as LuvBucket, the clown and a puppet reading ministry with area low income children.
For my own spiritual nourishment, I enjoy spiritual pilgrimages. The most recent and treasured one was experiencing the rituals of another faith and culture from my own base practice of using The Sacred Office of Peace Prayers. It brought awareness to a lifetime of ignorance about other spiritual cultures and allowed healing and release of unfounded prejudices. Now, I personally understand that world peace begins in the individual heart and ripples outward. It is my intention to become loving peace and to live every moment from a peaceful heart.
One way to live peace is to assist and encourage others to connect to Divine Essence and to allow an authentic expression of that to emerge as a powerful force in the world. Part of this process is, I believe, empowering the energies of the divine feminine in both men and women. Then, we will feed all the hungry peoples of the world, encourage self responsibility, and live in harmony with each other and this precious planet.
Lily Ann
Asheville, NC. USA

I have been a truth finder for most of my life. I resonate with the oneness of all
mankind and the total galactic adventure. I share this truth/love with those I connect with as often as it shows up. I have assisted many people (including kids) to believe in themselves and know everything is possible if you believe in it. My joy and passion for over 30 years is assisting people with their healing at all levels; mental, emotional, physical and spiritual. I love passing on great books, videos and so on to others, that they too may be blessed. I share the beliefs that this institute supports through this wonderful program.
Lorne Cooper
I am the founder and CEO of Multimed Inc. Multimed Inc. is a Canadian-
based, international medical publishing and marketing corporation. Established in 1980,the firm is recognized today throughout the world for its ingenuity, creativity, and style in its publishing and project development portfolios. Among our clients are major pharmaceutical companies, healthcare supply corporations, as well as international non-profit medical associations. I have also served as the Chairman of the Canadian Health Development Foundation, designed to forge business relations between the hospital and industry sectors.
I am a proud dad of two beautiful daughters, in their twenties. I have studied and continue to practice wu style tai chi, under the guidance of the great-grandson of the founder of the wu style.
I am an avid fan of all types of music, and play guitar in semi- professional bands, raising money for various charities and foundations.
Judith Royer
Landrum, SC, USA
judithmroyer@aol.com
From childhood, I have been interested in the various ways that cultures have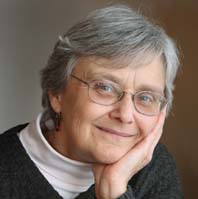 solved our common issues of daily life and community. This has led me to overseas travel, a 2-year stint in the Peace Corps in Samoa, and a Master's degree in Intercultural Relations. Another strong interest has been experiential education, helping people learn by doing and by applying concepts to their own lives. IIGL combines these in unique and useful ways, helping people see their value and talents, as well as ways to use them in their communities. I enjoy observing and supporting this process as a Board member and mentor.
Outside IIGL, I teach a world cultures class at a Minnesota college, work in the garden, hike in the mountains, and explore new people, places and ideas as much as possible.
Iziomoh Emmanuel
(Lagos Nigeria)
IIGL presented me the opportunity to practice what has been a dream, to visit
a Francophone country and got involved in community development which was part of my Sociological studies and foreign language ability. The Journey of a thousand miles began with one but the most important thing is the endlessness of thoughts and actions by reading has broadened my mind through IIGL. It is a great opportunity to be a part of the IIGL community, learning at one's speed and capability. I owe it to myself, to learn to share, to share to give, to give and not to expect. There is a need for global reorientation looking inwards, I imagine how Thomas Edison would have been a candidate to a psychiatry home when he first told someone that there could be a light brighter than fire. We need to pause and change the way we live, organize religion, media and curb the pollution of hatred instilled in us especially in Africa. Despite never having seen anyone smile, blind people smile because it is a natural human reaction, so also can it be a natural human reaction to love, to forgive and to show compassion.
Mark Mazadu
(Nigeria)
I'm an awesome creature, full of life, grace, hope, abundance and a perfect
mold, molded by a powerful universe.
In 2005, I made a bold decision by joining IIGL to dedicate my life to starting and advancing a revolution in how Human Beings Think, Speak and Act, based on a new model of consciousness. I completed level seven studies October 2009. This marvelous journey has been life transforming, helping me discover what a man can do to move the world & benefit humanity.
For me IIGL is indeed a Powerful, Safe, Nurturing, and Nourishing Platform for Individuals to step in to Re-discover and Re-claim the Natural and Authentic Brilliance and Greatness that They already Are.
As I advance, I want to contribute the highest value to the greatest amount of people while I'm on this planet. My goal is to make my life a concrete example of the full range of human potential, making people feel the joy of purpose, be aware of their mission to the society and make it count.
Linquist Asiebela 
(Kenya)
Born a musician, an author, a minister of the gospel and an entrepreneur. I'm
the director of Global Grand Generation Ministry (G3 Ministry).
In my free time, I spent with my band (La Grande Generation Band), reading especially the Bible, exploring, innovating and praying.
One time things will have to change. Implement now perfect later. Don't worry about a thing, I'm getting there. You are raising from the dust to the palace. You can spend all your time studying the roots or you can learn to pick the fruits.
I like being affectionate, refined, fastidious and clean of heart.
Those who have should share with those who don't have. People should learn to support each other.
Bikundo Onyari (Kenya)
My first job introduced me to two things; team work and coaching.I was given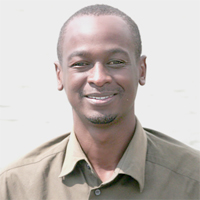 the responsibility of team leader and it helped me understand how to build effective and strong teams.
So far I have led several teams and it has been a magical experience for me. Out of all these I have been able to harness my social entrepreneurship skills. At the moment I lead two teams; a development focused organisation called the Face of Kenya that seeks to promote national cohesion and a training company known as aNDE Kenya that I started to empower people tap into their potential and live a joyful life.Through these two organisations I meet so many people who share a common purpose of seeing a better world and they desire to link with each other.This offers me an opportunity to work with them and mentor/coach others.
In 2009 I graduated as trainer and teacher.It was the same time I graduated from IIGL level 7.I have been able to inculcate my education in my work and trained hundreds of people to grow and become magical.I offer my time and skills to people who cant afford my services especially young people since thats where my passion lies.
Edwin Joel (Nigeria)
Gifted writer, teacher, and entrepreneur in the mold of America's Brian Tracy;
with special interest in personal and organizational success; described as a strong Akpan-pics. natural leader, has obsession for excellence. Currently researching on application of business and military principles to grow a Church without compromising the Scriptures.
My personal mission statement is: "To empower and inspire people to attain their highest value." I believe, as Prof. William James of Harvard university once said, that compared to what we ought to be, we are only half awake. And my personal brand promise is, "You'll find a piece of me in you."
I am a marketing, persuasion, and communication aficionado as well as a voracious reader; I consume at least 4 to 5 books every month.
As an entrepreneur, I have been doing business on the Internet since 2003 and have written several ebooks that have sold in Nigeria, US, UK, and Canada. Some of my works include: How to Compose Powerful SMS That Make People Respond!, Excellent Sermons, How to Write Killer CVs That No Employer Dares to Refuse!, and Lifetime Income Home Study Course.
Presently, I run one of Nigeria's leading bulk SMS service (5star SMS) located at http://www.5starsmsng.com
Felix Bidemi Iziomoh
Nigeria
flelixi@gmail.com
Mr. Iziomoh is the Executive Director of the International Centre for
Leadership Development Nigeria, as well as Nigerian Coordinator for the International Institute for Global Leadership (IIGL) in Asheville, North Carolina, U.S.A, where he received the vision for his work in Nigeria.
A graduate in Human Kinetics from the University of Lagos and, also, in Social Entrepreneurship and Leadership Development from the prestigious IIGL, U.S.A, where he received an award for exemplary work and achievement. He has authored two books on leadership (available from Amazon): African Leadership 101: 7 Secrets for the African Rennaiscance and The Way Forward: 5 Effective Steps to Achieving Your Life Goals.
He holds a certificate in the Social; a Certificate in Leadership Studies from Kanthari International Institute for Social Entrepreneurship, Kerala, India; and a certificate in Citizenship and Leadership Training from the Sea School in Lagos, Nigeria.
Between, 2009 – 2012 he served as a Board member and in 2012 – 2014 as the Vice President of the International Institute for Global Leadership, U.S.A.
Felix sees the International Centre for Leadership Development Nigeria as the means for sharing his expertise with the youth who will become future leaders, thereby transforming society into a heart-centered and mutually caring entity.
Ethelbert Obinna Umeh

Nigeria
I am an online journalist, freelance writer, Social entrepreneur, Keynote/ leadership speaker, teacher, author, and leadership consultant. As an online freelance writer, I have ghost-written over 1000 articles for my clients; I have worked with clients in over 40 countries of the world.
I have published over 500 articles and news stories online. In addition, I have written 3 books currently on sale in Amazon.com (You can view them here: http://www.amazon.com/dp/B00KRPYX6K, http://www.amazon.com/dp/B00KRVIJ32
http://www.amazon.com/dp/B00KRPWV46)
IIGL provided me with the "roots to grow and the wings to fly" on global leadership, human capital development and Social Entrepreneurship. I am fulfilled serving my clients, igniting leadership and touching lives creatively in my community due to my encounter with IIGL. I have a B.A. degree in Philosophy from Pontifical Urban University, Rome and another Bachelors degree in Mass Communication from Richmond Open University, Nigeria.
Hattie Opondo
Uganda
I am a trained Social worker, working with many child focused organizations in Uganda. My practice of social work opened my eyes to the deep emotional needs of children and the dilemma that caregivers such as parents and teachers face. This led me to pursue and graduate with a Master's degree in counseling at Makerere University, Uganda. Through my journey in IIGL, I envisioned a dream to become a child specialist in the area of Counseling, and I hope to set up a Consultancy that will provide services such as therapy, training and research. However my experience and masters' degree were not enough to enable me to pursue my dream, this gap needed to be filled hence my desire to attend the University of North Texas to pursue a PhD in counseling. I was admitted and began my journey in June 2017 towards earning a PhD in counseling with a bias in Play Therapy.
Charles Kabera

Kigali, Rwanda
kabcharles@yahoo.fr
I, Kabera Charles (LLM) am a graduate of IIGL in Social Entrepreneurship, Conflict management and leadership studies. I also earned of a Bachelor's Degree in Law and a Masters Degree (LLM) in International Economic and Business Law. I testify that IIGL has totally transformed me and that reshaped myself for success. I served as IIGL Treasurer for three terms and I am now Head of Enforcement Division in Rwanda Revenue Authority. I am the author of "Legal and Administrative Mechanisms Used to Control Tax Offences" and "Challenges Facing Developing Countries in Dispute Settlement Under WTO." My vision is "Love Everybody!" If people can love one another and have Unity irrespective of race, ethnicity, nationality; this world can be a better place to live in.