Board of Directors  
The International Institute For Global Leadership is governed by a Board of Directors; led by a team of Executive Officers. The Board of Directors is the legal entity responsible and serves as the IIGL Leadership team. We are committed to the democratic involvement of all participants as the Institute continues to grow and evolve – with the goal that we can more effectively serve our students and the transformation of the planet.
President
Felix Bidemi Iziomoh
Nigeria
flelixi@gmail.com
Mr. Iziomoh is the Executive Director of the International Centre for Leadership Development Nigeria, he is a Certified Brian Mayne Goal Mapping facilitator.
A graduate in Human Kinetics from the University of Lagos and, also, in Social Entrepreneurship and Leadership Development from the prestigious IIGL, U.S.A, where he received an award for exemplary work and achievement. He has authored two books on leadership (available from Amazon): African Leadership 101: 7 Secrets for the African Rennaiscance and The Way Forward: 5 Effective Steps to Achieving Your Life Goals.
He holds a certificate in the Social; a Certificate in Leadership Studies from Kanthari International Institute for Social Entrepreneurship, Kerala, India; and a certificate in Citizenship and Leadership Training from the Sea School in Lagos, Nigeria.
Between, 2009 – 2012 he served as a Board member and in 2012 – 2014 as the Vice President of the International Institute for Global Leadership, U.S.A.
Felix sees the International Centre for Leadership Development Nigeria as the means for sharing his expertise with the youth who will become future leaders, thereby transforming society into a heart-centered and mutually caring entity.
Vice President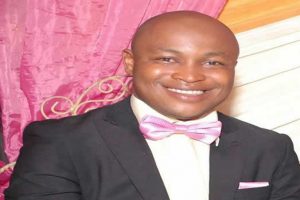 Ethelbert Obinna Umeh
Nigeria
Ethelumeh2011@gmail.com
I am a freelance writer, Journalist, speechwriter, author, blogger, life coach, Leadership and Management coach, Keynote speaker, and Master of ceremony. My admirers classify me as a man of many positive parts. Over the years, I have earned the following academic and professional laurels:
· Bachelors in Philosophy from Pontifical Urban University, Rome & University of Ibadan, Nigeria respectively.
· Bachelors in Mass Communication from Richmond Open University, Enugu Campus
· Graduate of Global Leadership & Human Capital Development from International Institute for Global Leadership, IIGL USA
· Diploma in Latin Language from Pontifical Urban University, Rome
· Certificates in Leadership and Management, Human Resources Management, and Concise Digital journalism, from BAU Executive Education, Nigeria
· Certificates in Human Rights & Freedom, Strategies for Personal Development, and Fundraising Concepts from Young African Leaders Initiative Network (YALINetwork)
· Certified Business Advisor from Institute of Business Advisers of Nigeria
My areas of expertise criss-cross Leadership & Management consulting, Writing / content development (articles, blogs, biographies, eBooks/ books, newsletters, press releases), Recruitment and Sales training, Customer Relationship Management, Project Management, Public Speaking & Speech writing etc.
I am the Founder & Principal Consultant of Blueprint Consulting; a leadership and management consulting organization that specialises in the development of private and corporate organizations especially in the areas of maximizing their employee productivity, creativity and overall organizational development. My goal is to help my clients achieve their personal and business goals faster than they can ever imagine.
I also inspire hundreds of people through my blog: www.emotionalzone.com. I have 3 books currently on sale in Amazon namely: (1) How to Find, Attract and Keep your Beloved, (2) The Audacity of Giving, and (3) How to cope when a Beloved Suddenly Dies.
I have consulted for more than 100 clients from over 40 countries of the world through various online freelance agencies, and have addressed thousands of people in conferences, church programs and workshops in Nigeria.
I have happily volunteered to a lot of organizations as part of my desire to serve humanity with my time, talent and treasure namely Campaign for the Restoration of Education Standard in Nigeria, Rotary International just to mention a few. I am currently the club secretary and 'President Nominee' of Rotary Club of Owerri Metropolitan, and would serve in 2018/ 2019 Rotary Year as President.
IIGL is a world to discover; her well-structured curriculum of studies developed my leadership capacity and taught me that leadership is a call to service while a student between 2013 till 2016. Now as a graduate and Board Vice President, I am so excited to serve IIGL in warm partnership with other progressive Board of Directors to actualize the vision of IIGL for humanity.
Corresponding Secretary
Ziyad Rube Abdule 
Ethiopia
Zizu_rub@yahoo.com
I am Ziyad Rube Abdule, born in 1987 at Arsi Robe, a city located 225kms away from Addis Ababa, the African Capital. Graduated wtih a in BA in Management at the age of 20, MA Degree at the age of 25. I have worked for three years as a coordinator for Ethiopian Food Security Programs (Productive Safety Net, House Hold Asset Building, Resettlement and Complimentary Community Investment Programs) from Zonal to Regional Level. I graduated from IIGL in 2016 and I'm happy to give back by serving as an Officer.
Recording Secretary
Osayi Ujunwa Lynda
Nigeria
Uju_babe@yahoo.com
The International Institute for Global Leadership (IIGL) is one of the best things that has happened in my life. The lessons that I learned as a student and board member have shaped my life and made me a better leader and achiever. I am a Nurse working in a rural area and improving health care in our community. I am pleased to be an IIGL Officer and I am a Level Seven student.
I graduated from the University of Nigeria Nsukka as a Nurse and I am now in Level Six studies in the International Institute For Global Leadership (IIGL). I served as an IIGL Board Member in 2014-2015.
IIGL as a body has contributed immensely to my life. One of the greatest lessons that I learned from IIGL books is that creating a better world starts from developing ourselves. I now enjoy much peace and tranquility and I live everyday learning and helping others develop themselves too. I believe that all the challenges facing the world today can be resolved if everyone begins to live consciously and decide to change themselves.
Treasurer
Lynne Murguia,
Tucson, AZ/USA
worldsynthesis@aol.com
My background includes having taught Spanish in the New York City high school system, having coordinated micro-credit projects based on the credit – model of the Grameen Bank in Bangladesh and having served as the USA Servas Alternative Representative to the United Nations. My volunteer activities have included working with the International office of Habitat for Humanity, Amnesty Intern Lational and Lucius Trust.
I have traveled and worked worldwide and have a keen interest in the cultures of the world. I am also a student of ancient wisdom teachings, astrology, meditation and spiritual development.
Vivian Muciri
Kenya
Muciri.Vivian@gmail.com
My lifelong desire has been to help people live their full potential, assisting individual and community build resilience within their situation and thrive to become the best version of themselves. This has been a driving force towards building my career. My goal in life is to impact the lives of those I meet to be able to become the best version of themselves and live an authentic life. I do this through, speaking, coaching, mentorship, training and writing. I am a Level Six IIGL Student.
I have worked with different non-governmental organizations within Kenya and South Sudan, and constantly volunteered my time and skill in different youth led initiatives. I have facilitated various youth and women network formation and been part on spearheading some of community based organization and initiatives within Kenya and South Sudan. Working at various capacity within different organizations I have been able to take lead in designing and implementing various projects focusing on peace building, Natural resource management, Community security, Transitional Justice and among others. Also I have been involved in various research projects such as social exclusion analysis research, access to off camp IDPS, justice system analysis among others. This gave me an opportunity to be able to interact within the people, learn from the community and be at per with the happening.
Currently I am a core team member of the Transitional Justice Working Group, A mentor in the Leadership Crucible of the Catholic University, Board member of Dandora Art Centre and Jafa food, Advisor to Audet Somniare (dare to Dream), Board Chair of Women against Poverty Association (WAPA) and a member of Youth for Peaceful Coexistence in South Sudan, and a Chair of Fanaka Women Association (FAWA), a board member of Eastern and Southern Africa Pastoralist Network. I do have a degree in Leadership sales and entrepreneurship and a certificate in Information Technology. I have been involved in various training. Such as human right defenders training, Documentation, Psychosocial support, petroleum laws among others. I am a certified coach and mentor. As part of my professional experiences I have worked as a peer supporter, and motivational speaking.
Afere A. Lawrence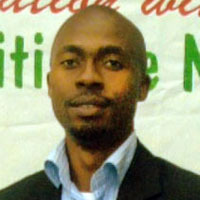 Nigeria
Lawrence2012@iiseconnect.org
For me, IIGL is a world of possibilities. It transformed my mindset about what life and living is all about. After becoming a student of this great citadel of learning in 2005, I said to myself, "I will use what I learn here, and the opportunities it presents me, to transform my community in the South West Nigeria." I am a farmer. In the last six years, I have worked in the Youth and Enterprise Development Sector with focus on jobs and wealth creation for the unemployed and marginalized youth in Ondo State, South West Nigeria. Currently, I am the director and founder of Springboard Entrepreneurship Development Initiative, Akure, where I develop entrepreneurship, jobs & wealth creation and agricultural programs for unemployed youth. And where I also coordinate the production and marketing of plantain chips and other farm value addition products produced from the Springboard Farms.
In 2009, based on my innovative approach towards solving youth unemployment (using community-based organic farming and agribusiness) in Ondo State, I was nominated for a national youth award by the Federal Ministry of Youth Development in conjunction with Youngstars Foundation, Nigeria. I hold a Bachelor's Degree in Business Administration from Covenant University, Nigeria and am a trained Social Entrepreneur at the International Institute for Global Leadership, Ashville, USA, Kanthari International Institute for Social Entrepreneurs, India and Northwestern University, Chicago, Illinois, USA.
In 2014, I was selected as one of the 500 Washington Fellows for Young African Leaders, a President Obama initiative to train young Africans in Business, Public and Civic sectors.
IIGL has imparted me with optimism and hope.
I see a Nigeria, which the entire world is proud of, that is famous for heart-centered and prosperous young Farmers, Entrepreneurs and Leaders. I have served on the IIGL Board of Directors and was happy to serve as Vice President.
Ayoade Anthony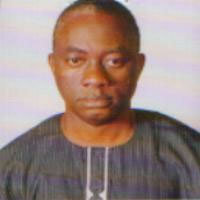 Nigeria
Ayoade180164@yahoo.com
I am Ayoade Anthony, an IIGL graduate from Nigeria. I was born on January 18, 1964 and graduated from the University of Lagos in Nigeria with a degree in Electrical Engineering over twenty five years ago. I am a corporate member of the Nigerian Society of Engineers and Council for the Regulation of Engineering in Nigeria. I have passion for studying nature of existence and educating youths on life–skills. I am pursuing another degree in Christian Theology at the moment. Whenever I have the opportunity to speak as a public speaker, I propagate the life-changing principles I learn in my IIGL studies to transform people's consciousness. My vision is to liaise with student leaders and relevant authorities in various higher institutions of learning in Ogun State, Nigeria to sensitize students on the need for personal transformation and essence of joining the IIGL. My intention is to establish a private school in future that will incorporate IIGL vision and mission in its operations.
Aishatu Ibrahim
Nigeria
amehlive@gmail.com
Aishatu Ibrahim would describe herself as munificent, propitious, trenchant, effulgent and determined. She hails from Wamba LGA of Nasarawa State, close to Abuja, (FCT). Although her native language is Kantana, She is conversationally fluent in English and Hausa. Aishatu Ibrahim is a B.Sc. Graduate of Computer Science from Bingham University Karu. She is currently pursuing a Master of Science Degree in Computer and Information Technology (CIT) with the National Open University of Nigeria (NOUN).
WORK EXPERIENCE
· Aishatu Ibrahim is a Staff of BAZE UNIVERSITY ABUJA. www.bazeuniversity.edu.ng
· Aishatu Ibrahim is the MD/CEO of Naisha Smart Technologies (NST) www.nst.com.ng info@nst.com.ng
· She is a Project Management Instructor with NAOWA Institute of Management and Technology Abuja (NIMTA) www.nimta.edu.ng
· She is the Abuja Coordinator for the International Centre for Leadership Development Nigeria (ICLDNG) www.icldng.org
INTERNATIONAL CERTIFICATION EXAMINATIONS
· Project Management Professional (PMP)
· Oracle Certified Professional (OCP)
· CompTIA Project+ (P+)
· Oracle Certified Associate (OCA)
· Structure Query Language (SQL)
Aishatu Ibrahim loves to explore and embrace new challenges in life. She is an Educator, Motivator, Public Speaker, and Social Agent for positive change. She is a youth ambassador for Peace and an advocate for Women, Children and Human Rights Issues in Nigeria. She volunteers and serves on the Boards of several Non-Governmental Organizations, including Teachers without Borders, New Era Educational and Charitable Support Foundation (http://www.needcsi.org/ advisory-board), among others.
MEMBERSHIP
· Professional Member, Nigerian Women in Information Technology (NIWIIT)
· Member of the Internet Society.
· Member Project Management Institute (PMI)
Iziomoh Emmanuel
Nigeria
easyemman@gmail.com
"Give and it will be given to you." Today, it is the other way as it has been given to me therefore; I have to give back to this clarion call. IIGL has helped in shaping my practice of mindfulness to learn humility and faith in spiritual principles, to release the past, forget the uncertain future, bringing the mind to the body and appreciate the present.
I hold a B.Sc in Sociology and the versatility has made me adventurous in learning, advance in thinking and finding answers to the many questions life poses. I enjoy speaking foreign languages, volunteering in social events and my concern for humanity is their well-being and freedom.
Aloys Hakizimana
Rwanda
aloahak@yahoo.com
I am married to Veneranda Mukamuganga with five children and two grandchildren. I live in a small town named Muhanga in the Centre of Rwanda. I exercise a liberal profession as an advocate, representing and assisting people in courts and other needed domains. I am also a part-time lecturer in the Catholic Institute of Kabgayi, a local university where I lecture the following courses: introduction to law, human rights law, civil society and democracy and juridical aspects of land tenure in Rwanda. I graduated from the National University of Rwanda in 1999 and got my bachelor degree (LLB) in Law. The Master's degree (LLM) in Public International Law was obtained recently (December 2014) from a private university, Kigali Independent University ULK. The thesis completing my Master's studies is titled "The applicability of the Privilege of Immunity in the Prosecution of International Crimes committed by African States Officials." I am a Level Four IIGL Student.
Charles Kabera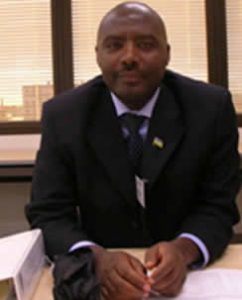 Kigali, Rwanda
kabcharles@yahoo.fr
Profile
I, Kabera Charles (LLM) am a graduate of IIGL in Social Entrepreneurship, Conflict management and leadership studies. I also earned of a Bachelor's Degree in Law and a Masters Degree (LLM) in International Economic and Business Law. I testify that IIGL has totally transformed me and that reshaped myself for success. I served as IIGL Treasurer for three terms and I am now Head of Enforcement Division in Rwanda Revenue Authority.
I am the author of "Legal and Administrative Mechanisms Used to Control Tax Offences" and "Challenges Facing Developing Countries in Dispute Settlement Under WTO."
Kabera Charles also holds the following additional qualifications:
· Diploma in Business Studies(National College of Business Studies, Uganda)
· Diploma in French Language (Ministry of Education, France)
· Diploma in Law(Kigali Independent University)
· Diploma In Legal Studies(ALISON)
· Diploma in Project Management(ALISON)
· Diploma in Psychology(ALISON)
· Certificate in Auditing and Public Finance (Uganda National Examinations Board)
· Certificate in Negotiation and Conflict Management (United States Institute of Peace)
· Certificate in Conflict Analysis Course (United States Institute of Peace)
· Certificate in Data processing(Uganda National Examinations Board)
· Certificate in Elements of Banking(Uganda National Examinations Board)
· Certificate in Elements of Banking(Uganda National Examinations Board)
· Certificate in Informatics
· Certificate in International Players In Public Finance & Debt Management(United Nations Institute for Training & Research-UNITAR)
· Certificate in International Trade( The University of Adelaide-Australia)
· Certificate in Negotiation of Financial Transactions(United Nations Institute for Training & Research-UNITAR)
· Certificate in Taxation (University of Pretoria-South Africa)
· Certificate in Trade Finance Infrastructure Development(United Nations Institute for Training & Research-UNITAR)
· Certificate in Trade Policy, Design, Analysis and Negotiation (University of Adelaide)
Juliette A. Engole
Uganda
Engole.juliette@gmail.com
I am currently a Level Six IIGL student and am very grateful for being a part of IIGL. One of my greatest passions is in reading books. I developed a reading culture from my childhood with the encouragement of my father who brought newspapers everyday and asked me to read. This passion has since grown and is the reason why I have been drawn to International Institute for Global Leadership. I love to read and teach on subjects which add value and transform lives. Subjects such as Goal setting, Positive Mental Attitude, Financial Literacy, Life Purpose, Leadership and Health. These books have personally helped me to live a meaningful life and be able to set a vision for my life. I have strong leadership abilities which come out naturally. In school I was always in leadership positions such as class captain, prefect and held the position of Student President for two years in Bible College. I also have good organization abilities. It is easy for me to organize and put together functions and events.
My vision statement is tied in with my life purpose which is "to transform lives and communities through knowledge and skills." I am very passionate about knowledge and it grieves me to see people in my country especially in the northern region where I come from ignorant. These are young energetic, talented and bright people who because of war and instability are lugging behind in education, knowledge and skills. My aim and intention is to bring meaning to these lives and communities by imparting knowledge and skills. This I intend to do by partnering with schools in the area. Run classes with them.
Also, it is my intention to build a library fully stocked with books, computers and internet connection. I envision a world where every child and adult is equipped with knowledge and skills so they can better and transform their communities.
Kathleen Oweegon
Albuquerque, New Mexico/USAKathleen.
oweegon@bridgesofpeace.com
My life work is to help restore Harmony – within the individual, within relationships, and within systems. I do this through facilitation, mediation, coaching, training, and the practice of alternative healing arts.
I am the founder of Bridges of Peace in Albuquerque, NM. I have been a trainer in communication and leadership skills for over 25 years, working with institutions and in the private sector, and have provided facilitation and mediation services for a wide variety of organizations and state agencies, specializing in meeting the unique needs of non-profit organizations. In addition to my work in the US, I have had the privilege of teaching workshops in St. Petersburg, Russia and Lagos, Nigeria.
Living my belief that we each are created to be of service to others, I volunteer for a variety of community service organizations around the USA.
My work is focused on bringing seemingly discordant voices together in collaborations that produce wisdom, growth and harmony, and result in the greatest number of needs being met for the greatest number of people.
Website: Bridges Of Peace
www.bridgesofpeace.com
President Emeritus
Noeline Kirabo Mulongo
Kampala, Uganda
noelinekirabo@yahoo.com
My name is Noeline Kirabo and I have the privilege of serving as the Board President for the last three years. My journey through IIGL has led me to where I am today. When I set out as an IIGL student, I was looking for inspiration and motivation to look past the hard times I was going through at the moment. Little did I know that I would end up not only finding solutions to my own life challenges but also addressing societal issues that affect the world around us.
The first book that struck me and changed my perspective about life is "As a Man Thinketh." I have re-read this book several times and it always challenges me to focus my mind on the things that I would like to accomplish in life. I have been inspired and challenged by several books after the first two provisional books.
My turning point was in level three when I began to map out my desired destiny. Today I am living that dream and grateful for all the help and mentoring I have received while studying and working with IIGL. I am the founder and team leader of Kyusa (www.kyusa.org) a concept that was birthed out of my level three assignments. IIGL is a life transforming journey that will positively impact the life of anyone who willingly yields to the teachings there in. It has so far been my best training ground for leadership and fruitful living.