Board of Directors  
The International Institute For Global Leadership is governed by a Board of Directors; led by a team of Executive Officers. The Board of Directors is the legal entity responsible and serves as the IIGL Leadership team. We are committed to the democratic involvement of all participants as the Institute continues to grow and evolve – with the goal that we can more effectively serve our students and the transformation of the planet.
President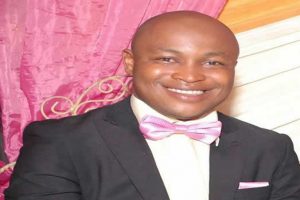 Ethelbert Obinna Umeh
Nigeria
Ethelumeh2011@gmail.com
Ethelbert served as IIGL President during the 2018-2019 term and IIGL Vice President from 2017-2018. He is the fastest graduate ever in the history of IIGL. Ethelbert is a recognized Executive trainer, Keynote speaker, attitudinal coach, inspirational blogger, Public relations media practitioner and ghostwriter.
As a professional ghostwriter, he edits, reviews and writes Speeches, blog articles, website content writing, Press releases, Newsletters, Books, Academic research papers, biographies / autobiographies etc for individuals, private and corporate organizations. His admirers classify him as a man of many parts. Through speaking engagements alone, Ethelbert has reached tens of thousands of people within the last 5 years.
Within the last 10 years, Ethelbert has earned the following academic laurels:
Bachelors Degree in Philosophy from Pontifical Urban University, Rome
Bachelors Degree in Mass Communication from Richmond Open University, Enugu Nigeria
Graduate of "Global Leadership & Human Capital Development" from IIGL, USA.
Certificates in "Leadership and Management" from BAU Executive Education, Nigeria.
Certificates in "Human Rights & Freedom," "Fundraising Concepts," and "Strategies for Personal Development" from Young African Leaders initiative network.
Certificate in "International and African legal framework on Freedom of Expression, Access to information and Safety Journalists" from University of Pretoria, South Africa.
Certified Business advisor from Institute of Business Advisers of Nigeria to name but a few. Ethelbert has participated actively in over 10 local and International leadership and Personal Development conferences in Nigeria.
"Blueprint Consulting," a leadership and management consulting organization with specialties in Human Capital Development, Business Development, Recruitment & Training, and Ghostwriting services.
Ethelbert believes in John Maxwell's philosophy "everything rises and falls on Leadership." This has motivated him to continue to inspire individuals/ organizations to reach their exponential personal and organizational goals. He has communicated this proven leadership principles to many individuals/organizations, and achieved exceptional results over the years.
Vice Precident
Iziomoh Emmanuel
Nigeria
easyemman@gmail.com
"Give and it will be given to you." Today, it is the other way as it has been given to me therefore; I have to give back to this clarion call. IIGL has helped in shaping my practice of mindfulness to learn humility and faith in spiritual principles, to release the past, forget the uncertain future, bringing the mind to the body and appreciate the present.
I hold a B.Sc in Sociology and the versatility has made me adventurous in learning, advance in thinking and finding answers to the many questions life poses. I enjoy speaking foreign languages, volunteering in social events and my concern for humanity is their well-being and freedom.

Corresponding Secretary
Kathleen Oweegon
Albuquerque, New Mexico/USAKathleen.
oweegon@bridgesofpeace.com
My life work is to help restore Harmony – within the individual, within relationships, and within systems. I do this through facilitation, mediation, coaching, training, and the practice of alternative healing arts.
I am the founder of Bridges of Peace in Albuquerque, NM. I have been a trainer in communication and leadership skills for over 25 years, working with institutions and in the private sector, and have provided facilitation and mediation services for a wide variety of organizations and state agencies, specializing in meeting the unique needs of non-profit organizations. In addition to my work in the US, I have had the privilege of teaching workshops in St. Petersburg, Russia and Lagos, Nigeria.
Living my belief that we each are created to be of service to others, I volunteer for a variety of community service organizations around the USA.
My work is focused on bringing seemingly discordant voices together in collaborations that produce wisdom, growth and harmony, and result in the greatest number of needs being met for the greatest number of people.
Website: Bridges Of Peace
www.bridgesofpeace.com
Recording Secretary
Vivian Muciri
Kenya
Muciri.Vivian@gmail.com
My lifelong desire has been to help people live their full potential, assisting individual and community build resilience within their situation and thrive to become the best version of themselves. This has been a driving force towards building my career. My goal in life is to impact the lives of those I meet to be able to become the best version of themselves and live an authentic life. I do this through, speaking, coaching, mentorship, training and writing. I am a Level Seven IIGL student and served on the Board of Directors for the 2017-2018 term.
I have worked with different non-governmental organizations within Kenya and South Sudan, and constantly volunteered my time and skill in different youth led initiatives. I have facilitated various youth and women network formation and been part on spearheading some of community based organization and initiatives within Kenya and South Sudan. Working at various capacity within different organizations I have been able to take lead in designing and implementing various projects focusing on peace building, Natural resource management, Community security, Transitional Justice and among others. Also I have been involved in various research projects such as social exclusion analysis research, access to off camp IDPS, justice system analysis among others. This gave me an opportunity to be able to interact within the people, learn from the community and be at per with the happening.
Currently I am a core team member of the Transitional Justice Working Group, A mentor in the Leadership Crucible of the Catholic University, Board member of Dandora Art Centre and Jafa food, Advisor to Audet Somniare (dare to Dream), Board Chair of Women against Poverty Association (WAPA) and a member of Youth for Peaceful Coexistence in South Sudan, and a Chair of Fanaka Women Association (FAWA), a board member of Eastern and Southern Africa Pastoralist Network. I do have a degree in Leadership sales and entrepreneurship and a certificate in Information Technology. I have been involved in various training. Such as human right defenders training, Documentation, Psychosocial support, petroleum laws among others. I am a certified coach and mentor. As part of my professional experiences I have worked as a peer supporter, and motivational speaking.
Treasurer
Charles Kabera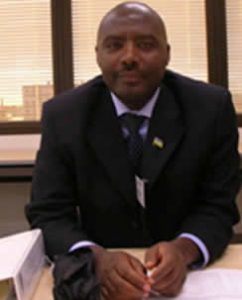 Kigali, Rwanda
kabcharles@yahoo.fr
Profile
I, Kabera Charles (LLM) am a graduate of IIGL in Social Entrepreneurship, Conflict management and leadership studies. I also earned of a Bachelor's Degree in Law and a Masters Degree (LLM) in International Economic and Business Law. I testify that IIGL has totally transformed me and that reshaped myself for success. I served as IIGL Treasurer for three terms and I am now Head of Enforcement Division in Rwanda Revenue Authority.
I am the author of "Legal and Administrative Mechanisms Used to Control Tax Offences" and "Challenges Facing Developing Countries in Dispute Settlement Under WTO."
Kabera Charles also holds the following additional qualifications:
· Diploma in Business Studies(National College of Business Studies, Uganda)
· Diploma in French Language (Ministry of Education, France)
· Diploma in Law(Kigali Independent University)
· Diploma In Legal Studies(ALISON)
· Diploma in Project Management(ALISON)
· Diploma in Psychology(ALISON)
· Certificate in Auditing and Public Finance (Uganda National Examinations Board)
· Certificate in Negotiation and Conflict Management (United States Institute of Peace)
· Certificate in Conflict Analysis Course (United States Institute of Peace)
· Certificate in Data processing(Uganda National Examinations Board)
· Certificate in Elements of Banking(Uganda National Examinations Board)
· Certificate in Elements of Banking(Uganda National Examinations Board)
· Certificate in Informatics
· Certificate in International Players In Public Finance & Debt Management(United Nations Institute for Training & Research-UNITAR)
· Certificate in International Trade( The University of Adelaide-Australia)
· Certificate in Negotiation of Financial Transactions(United Nations Institute for Training & Research-UNITAR)
· Certificate in Taxation (University of Pretoria-South Africa)
· Certificate in Trade Finance Infrastructure Development(United Nations Institute for Training & Research-UNITAR)
· Certificate in Trade Policy, Design, Analysis and Negotiation (University of Adelaide)
Japheth Erenven Aizebeoje
Nigeria

Destinyjaph2007@yahoo.com
I am a graduate of Business Administration and Management. A Leadership, Business, People development and Digital marketing Coach and Strategist.
A graduate and certified leader from the African Centre for Leadership, Strategy and Development in Abuja. Citizenship and Leadership Training Centre, Aluu in Rivers State.
A certified Digital Skill and Online Marketing Fundamental from Google Enterprise Institute. Hewlett Packard (HP) Enterprise certificates in Strategic Planning, Online Selling, Effective Leadership, Price Setting, and Data Presentation. A member of Young Africa Leaders Initiative (YALI Network) with certificates in Strategies for Personal Growth and Development, Management Strategies for People and Resources, Strengthening Public Sector Service. A Certified Netrepreneur from Success Attitude Development Centre, Lagos. I am a member of the prestigious International Institute for Global Leadership (IIGL) and presently under going my Professional certifications in Strategy and Management. Japheth Erenven Aizebeoje is a passionate trainer, reader, thinker, speaker, teacher, motivator and inspire insights generator. A lover of knowledge with special flair for wisdom, strategy, business, real estate, investment, leadership and passionately committed in developing people and society.
Aishatu Ibrahim
Nigeria
amehlive@gmail.com
Aishatu Ibrahim is IIGL's 23rd Graduate! She has a Diploma in Social Entrepreneurship and Leadership Studies from the International Institute for Global Leadership (IIGL), Asheville, NC USA. She has a B.Sc. in Computer Science from Bingham University Karu, and a M.Sc. in Computer and Information Technology (CIT) from the National Open University of Nigeria (NOUN).
Aishatu Ibrahim is the MD/CEO of Naisha Smart Technologies (NST) www.nst.com.ng and also the Founder of Naisha Foundation. She is the Abuja Coordinator for the International Centre for Leadership Development (ICLDNG) www.icldng.org She is also an Advisory Board Member of New Era Educational and Charitable Support Foundation. She was a former Project Management Instructor with the NAOWA Institute of Management and Technology Abuja (NIMTA) and Institute for Disaster Management and Safety Science (IDMSS).
Aishatu Ibrahim belongs to the following Professional ICT Bodies: Member, Nigerian Computer Society (NCS), Member, Nigerian Women in Information Technology (NIWIIT), Member, Academia in Information Technology (AIT), Member, Internet Society, Member, Project Management Institute (PMI), Member, International Network for Education in Emergencies (INEE). Aishatu Ibrahim has the following Professional Certifications: Project Management Professional (PMP), Oracle Certified Professional (OCP), CompTIA Project+ (P+), Oracle Certified Associate (OCA), and Structure Query Language (SQL).
Aishatu Ibrahim loves to explore and embrace new challenges in life. She is an Educator, Motivator, Public Speaker, and Social Agent for positive change. She is a youth ambassador for Peace and an advocate for women, children and human rights issues in Nigeria. She has made paper presentations at several International and National Conferences on Education, Information and Communication Technologies (ICT), Interfaith Dialogue and Peace building, Women and Girls Empowerment, MDGs and Women in IT.
Aishatu Ibrahim has distinguished herself with the following awards:
• NIWIIT IT Security Champion Award for 2018
• 2nd Runner Up Award for 2017 NIWIIT CONFERENCE
• Outstanding Volunteer Award, 2017 on Drug and Substance Abuse Prevention.
• Best Available Temporary Staff Award 2013, CDSS Abuja.
Osayi Ujunwa Lynda
Nigeria
Uju_babe@yahoo.com
The International Institute for Global Leadership (IIGL) is one of the best things that has happened in my life. The lessons that I learned as a student and board member have shaped my life and made me a better leader and achiever. I am a Nurse working in a rural area and improving health care in our community. I am pleased to be on the IIGL Board of Directors and I am a recent graduate. I also served as the Recording Secretary for 3 terms. I graduated from the University of Nigeria Nsukka as a Nurse. In addition, I served as an IIGL Board Member in 2014-2015. IIGL as a body has contributed immensely to my life. One of the greatest lessons that I learned from IIGL books is that creating a better world starts from developing ourselves. I now enjoy much peace and tranquility and I live everyday learning and helping others develop themselves too. I believe that all the challenges facing the world today can be resolved if everyone begins to live consciously and decide to change themselves.
Nwakuma, Dominic Paul

Nigeria
Paulyoung4real@gmail.com
A graduate of Statistics/Computer Science from the University of Agriculture Makurdi-Nigeria. A Level six student of International Institute for Global Leadership. I am
happily married to Philomina and we have are blessed with a daughter Deborah.
An author of one book; The Power Within and currently working on other writes up like the Ministry of Praise and Worship; In the Days of my Loneliness; and Sacrifice for the Kingdom. I love writing books and playing music; having composed about 7 songs used in fellowship and meetings. I believe in Life, in God and in Myself and I believe that there is no limit to growth and to learning. I know that there is always a way out of any situation and that I can if I think I can.
Juliette A. Engole
Uganda
Engole.juliette@gmail.com
I became an IIGL graduate in 2017 and I am very grateful for being a part of IIGL. I also served as a Board Member during the 2017-2018 Term. One of my greatest passions is in reading books. I developed a reading culture from my childhood with the encouragement of my father who brought newspapers everyday and asked me to read. This passion has since grown and is the reason why I have been drawn to International Institute for Global Leadership. I love to read and teach on subjects which add value and transform lives. Subjects such as Goal setting, Positive Mental Attitude, Financial Literacy, Life Purpose, Leadership and Health. These books have personally helped me to live a meaningful life and be able to set a vision for my life. I have strong leadership abilities which come out naturally. In school I was always in leadership positions such as class captain, prefect and held the position of Student President for two years in Bible College. I also have good organization abilities. It is easy for me to organize and put together functions and events.
My vision statement is tied in with my life purpose which is "to transform lives and communities through knowledge and skills." I am very passionate about knowledge and it grieves me to see people in my country especially in the northern region where I come from ignorant. These are young energetic, talented and bright people who because of war and instability are lugging behind in education, knowledge and skills. My aim and intention is to bring meaning to these lives and communities by imparting knowledge and skills. This I intend to do by partnering with schools in the area. Run classes with them.
Also, it is my intention to build a library fully stocked with books, computers and internet connection. I envision a world where every child and adult is equipped with knowledge and skills so they can better and transform their communities.

Harriet Opondo
Uganda
I am a trained Social worker, working with many child focused organizations in Uganda. My practice of social work opened my eyes to the deep emotional needs of children and the dilemma that caregivers such as parents and teachers face. This led me to pursue and graduate with a Master's degree in counseling at Makerere University, Uganda.
Through my close friend, Noeline, I was introduced to IIGL. Although it took longer than planned, I am happy to have graduated! This journey has been beyond fulfilling and gave me an opportunity to grow as a leader, discover my strengths and passions while improving on my growing points. I also learned a broader understanding of leadership, it is not about holding a big position, like John C.Maxwell says, "Leadership is influence," hence we each can positively influence individuals and groups around us. Through my journey in IIGL, I envisioned a dream to become a child specialist in the area of Counseling, and I hope to set up a Consultancy that will provide services such as therapy, training and research. However my experience and masters' degree were not enough to enable me to pursue my dream, this gap needed to be filled hence my desire to attend the University of North Texas to pursue a PhD in counseling. I was admitted and began my journey in June 2017 towards earning a PhD in counseling with a bias in Play Therapy.
David Banner
USA
David K. Banner, PhD, was Professor of Leadership at the Dahl School of Business, Viterbo University, La Crosse, WI. He now mentors PhD students in Organization and Management at Walden University in Minneapolis. From 2003-2007, he was the Director of the MBA program at Viterbo, essentially starting the program from scratch, recruiting students, setting up a Board of Advisors, hiring and mentoring faculty and getting the program accredited. He is the author of 6 books, 30 journal articles, and 35 conference papers on transformational leadership, self-management, new paradigm organization design, ethics and integrity in business and related topics. In his varied career, he has been an aerospace engineer for NASA, a management consultant for Peat, Marwick, Mitchell, an entrepreneur, a university professor and an author. His focus of social change is local: since arriving in Viroqua, WI, he has run for Mayor of the city (and almost won as a newcomer!), served as a County Board member for 2 years, been on the Historical Society Committee, the Board of the Waldorf school (Pleasant Ridge Waldorf School), a founding member and Board member of the Waldorf high School (Youth Initiative High School), Maple Valley Cooperative Board , the Viroqua Food Coop Board and started the Transition Town Initiative here and ran it for 2 years..
I live my life with gusto!

Lynne Murguia,
Tucson, AZ/USA
worldsynthesis@aol.com
My background includes having taught Spanish in the New York City high school system, having coordinated micro-credit projects based on the credit – model of the Grameen Bank in Bangladesh and having served as the USA Servas Alternative Representative to the United Nations. My volunteer activities have included working with the International office of Habitat for Humanity, Amnesty Intern Lational and Lucius Trust.
I have traveled and worked worldwide and have a keen interest in the cultures of the world. I am also a student of ancient wisdom teachings, astrology, meditation and spiritual development.
President Emeritus
Felix Bidemi Iziomoh
Nigeria
flelixi@gmail.com
Mr. Iziomoh is the Executive Director of the International Centre for Leadership Development Nigeria, he is a Certified Brian Mayne Goal Mapping facilitator.
A graduate in Human Kinetics from the University of Lagos and, also, in Social Entrepreneurship and Leadership Development from the prestigious IIGL, U.S.A, where he received an award for exemplary work and achievement. He has authored two books on leadership (available from Amazon): African Leadership 101: 7 Secrets for the African Rennaiscance and The Way Forward: 5 Effective Steps to Achieving Your Life Goals.
He holds a certificate in the Social; a Certificate in Leadership Studies from Kanthari International Institute for Social Entrepreneurship, Kerala, India; and a certificate in Citizenship and Leadership Training from the Sea School in Lagos, Nigeria.
Between, 2009 – 2012 he served as a Board member and in 2012 – 2014 as the Vice President of the International Institute for Global Leadership, U.S.A. Felix was the IIGL President from 2014-2018.
Felix sees the International Centre for Leadership Development Nigeria as the means for sharing his expertise with the youth who will become future leaders, thereby transforming society into a heart-centered and mutually caring entity.