International Institute For Global Leadership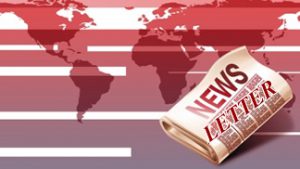 Issue #241 *January 2022
www.global-leadership.com
Asheville, NC USA
An Update from Michael
Michael Lightweaver (USA/NC)
Lightweave@aol.com

As you may know I haven't been visibly active with IIGL since Deb Rosen took over as director at the end of 2012. However I have quietly watched the progress of the program while I have been primarily involved with the development of Mountain Light Sanctuary, the retreat center I operate here in the mountains of western North Carolina. USA. The Sanctuary is now in a stable place with the help of some long term volunteers and this has given me the opportunity to undertake a new venture which I am calling the "Candlelight Project." The purpose of the project is to serve as a funding venue for worthy projects with priority given to those developed by IIGL students. I know that many of you have undertaken projects to serve your community, locally or nationally and that the biggest challenge has often been funding. I fully understand from personal experience how challenging this can be. It is one thing for our IIGL studies to inspire us with great ideas but it also takes money to make things happen. So this is my new endeavor. I am compiling a list of projects and will be seeking donors who are willing to commit a monthly contribution to the project(s) of their choice. I plan to commit to 10 to 12 projects myself. To be included on the project list these things will be necessary:
* It must be a project that is already active and not simply an idea.
* It must have an internet presence where potential donors can learn more about what you are doing. This should include a list of your project activities with some details such as accomplishments and photos. It should also include a budget of the amount you are seeking and what it is for. A website would be ideal or at least a listing on a funding site such as www.givingway.com or something similar
* It must have a donation link where donors can set up an automatic, monthly donation.
If you have a project and already meet these criteria and want to be listed, let me know. If you don't I will be happy advise you. Also, let me know if you want the narrative description of the Candlelight project which I will be formally announcing in January.
What Others Are Saying
Michael Kelechi (Nigeria/UAE)
Kelsmic22@gmail.com
How have I Changed?
My Journey with IIGL so far has been an interesting one, as I have been able to pick up quite some useful and interesting habits along the way, and dropped off traits that I realized were unprofitable and were keeping me at a low vibrational state. IIGL has helped me restructure my life, it might not be exhaustive, but it is a starting point.
Firstly let me begin by stating how I have found my inner voice; my inner strength to trust and have confidence the more in my abilities and to also hone them more or sharpen them better to fit the various circumstances that have been coming my way. I am someone that is quite optimistic and also inspirational, but along the line, I tend to encounter not only tough circumstances but also difficult and stubborn individuals that will frustrate the good deeds that I would normally want them to achieve for themselves.
An example is related to having a Positive mindset and goal oriented. Through the books that I have read through the Institute, I have transcended the mediocre mindset state to that of an enlightened sage. So many things in my life that were fizzle had become clearer and easily decipherable. I go about my activities with renewed vigor and zest. I would say I now have learnt to derive pleasure in things I do and appreciate the little things that were usually neglected like sound health, friends, communion, laughter and natural sceneries. From books like "Goals", "Goals Setting 101" and "Goal Mapping," I have been able to make clear distinction and outline timelines to most of the things I intend to achieve in my life. Currently I am using the knowledge gained from the book titled the Power of Intention to attract not just inanimate things into my life, but my life partner. In my place of work, due to low demands for consumer goods online, the management had to reduce working hours for some of their staff, which coincidentally affected me. The reduced working time, invariably meant reduced wages at the end of the month. Though it wasn't a pleasant outcome, I chose to see the brighter side of the situation. I began utilizing the reduced working hours to acquire some graphics design skills, spend more time to develop my spiritual life and also get the much needed rest for my body. Some of my colleagues rejected the reduced timing and left, some were later ramped down, but I kept on doing my duties with vigor as if my timing wasn't reduced. Within those periods I was also able to devote more time to reading and managing a book club's social media handles I was overseeing. My relationship and interactions with friends and colleagues were also improved. It took some months, but as online orders improved, my working time was readjusted to the regular working hours, and amongst all my colleagues that we began at that particular station, I happen to be the only person left there. Others were told to stop work or transferred to other locations. The one benefit that I derive the most from my station is the shift timing; it affords me the opportunity to have quality time with God and my brethren in church. The importance of writing down my goals with a timeframe for actualizing them was further impressed on me. To even add more value to my goals, the idea of representing them in a pictorial form, made such goals more personal, achievable and exciting.
The journey so far has been nothing short of exhilarating. I am very grateful for having found the International Institute for Global Leadership.
(Michael is a Level Three student and an IIGL Board member).
What are Students are Reading
The 360 Degree Leader (Ebook)
As one of the globe's most trusted leadership mentors, John C. Maxwell debunks the myths that hold people back from leaning into and developing their influence. In this inspiring call-to-action, he shows middle managers how to leverage their unique positions and become 360 degree leaders by exercising influence in all directions–up (to the boss), across (among their peers), and down (to those they lead). Readers will learn how to overcome the challenges facing the vast majority of professionals, including the pressures and pain points that come from being caught in the middle, and will gain the confidence and competence to step into their roles as significant influencers. There are endless opportunities for those trying to lead from the middle of an organization. Complete with a workbook to help you personalize your leadership journey and the authors' plethora of stories, studies, and development models and strategies, 360 Degree Leader equips you with the skills you need to begin making a difference in your organization, career, and life, today; with or without the promotion. From what you are, your influence is already greater than you know.
Students/Graduates In Action
IIGL Graduate and Board Member becomes an IIGL Contributor in 2021!
IIGL Graduate and Board Member Emmanuel Iziomoh (Nigeria) became the first African Student/Graduate Contributor in 2021 by donating to the Holiday Book Drive in December! Please join me in congratulating Emmanuel on this milestone at easyemman@gmail.com.
Valuable Resources for Personal & Planetary Transformation
Global Citizens
Globalcitizens.org
The mission is to build a movement of 100M action-taking Global Citizens to help achieve this vision of ending extreme poverty by 2030. Global Citizen is a movement of engaged citizens who are using their collective voice to end extreme poverty by 2030. On the platform, Global Citizens learn about the systemic causes of extreme poverty, take action on those issues, and earn rewards for their actions as part of a global community committed to lasting change.
News
2021 Holiday Book Drive Results
Thank you to those who participated in our Annual IIGL Holiday Book Drive. We received 14 new donations in December which raised over $1,000 for IIGL! We hope you enjoyed your holiday season and all the best for 2022!
Select The International Institute For Global Leadership on Smile.Amazon.com!
Just a reminder that each time you shop, at no cost to you on Amazon.com, a portion of your purchase can be donated to IIGL. When you shop at smile.amazon.com, you'll find the exact same low prices, vast selection and convenient shopping experience as Amazon.com, with the added bonus that Amazon will donate a portion of the purchase price to IIGL! Share this link: http://smile.amazon.com/ch/56-2443621 and ask your family, employees, and friends to bookmark this link so all their eligible shopping will benefit the International Institute For Global Leadership Inc. Disbursements are made to IIGL on a quarterly basis from Amazon.
IIGL Book Sales Continue…
The IIGL Board of Directors shared that the IIGL book, "Creating Your Path Through Leadership" book sales continue to provide a Royalty payment to IIGL each month. It has also helped new potential donors understand more about IIGL! The book is available both on Kindle and in Paperback on Amazon.com! Check it out! Here's the link: https://www.amazon.com/s/ref=dp_byline_sr_book_1…
Meet Our New Students
There was 1 new student this month
Rena Dedefo Buta (Ethiopia)
I was born in Robe, Bale Ethiopia, a town located 403 km from the capital Addis Ababa in 1991 from Educated family my dad being Laboratory technician and my mom a teacher. I graduated my Bsc degree from Hawasa University and Msc degree from Jimma university at age 23 and 26. I have been serving my community as a lecturer for the last 3 years which I have experienced leading my colleagues being head of civil Engineering department for two consecutive years. During this time I have witnessed ethnic conflict that have occurred between students who were living in the university and took my share in contributing to settle the problem. This incident influenced me to eagerly want to participate in any opportunity which will help to bring a peace in a community.
Visionary Leadership
Student Progress
We had 4 students from 4 countries complete a total of 6 books in December. These students were from Ethiopia, India, Rwanda and Zimbabwe.
Rena Dedefo Buta (Ethiopia)
* As a Man Thinketh
* Jonathan Livingston Seagull
Vandana Anand (India)
* Awaken the Giant Within
Erasmus Rwinkesha (Rwanda)
* Awaken the Giant Within
Bernard Ndhlovu (Zimbabwe)
* Goals
* Nonviolent Communication
Graduates
The following student completed one Level or more of Study this month
Nkaka Victor (Rwanda) completed Level Three
Statistics
New Enrollments
12 enrolled in December
59 enrolled in 2021
Book Assessments
6 in December
98 in 2021
Books Shipped
0 in December
5 in 2021
Cost of Books
$0 in December
$122.10 in 2021
You Make It Possible
We extend a special thanks to the following individuals and/or organizations who contributed to IIGL last month. Your ongoing support makes this work possible.
Deb Silver (Israel)
Emmanuel Iziomoh (Nigeria)
Wanda Gail Campbell (USA/AL)
Lynne Murguia (USA/AZ)
Zach Rosen (USA/IL)
Naomi Stauber (USA/GA)
John Hornecker (USA/NC)
Michael Lightweaver (USA/NC)
Margie Tice (USA/NC)
Kathleen Oweegon (USA/OR)
Judith Royer (USA/SC)
Heidi & Ed Fallone (USA/WI)
Bobby Ringkjob (USA/WI)
Deb Rosen (USA/WI)
Charles Rudolph (USA/WI)
Saralee Taibleson (USA/WI)
Julie and Michael Walker (USA/WI)
Patrice Zorn (USA/WI)
Make A Difference
Dream Team 22
Please join Dream Team 22 as our goal is to have 22 people contributing $22 per month. We understand that money is energy and that to sustain and build IIGL we need a lot of people pouring their energy into this endeavor on a regular basis. We also know that not everyone can afford to commit $22 a month – especially our students, who live in countries with economies in which this amount can be equal to a weeks' salary. So we are offering two options for those who wish to become a part of the Dream Team. One can commit to a $22 a month contribution or to spending 22 seconds each day holding the vision of IIGL becoming financially sustainable by the end of 2021!
Please join the Dream Team and help us create an energetic foundation to support the transformational work of IIGL! You can really make a difference in the world by making a modest contribution of time or money. To make the $22 a month commitment or a one time donation, click the link below. To become a member of the Dream Team 22 by committing 22 second a day to help us hold the vision, contact Deb for details: drosen2@wi.rr.com
Checks on US banks, payable to the International Institute For Global Leadership, can be mailed to IIGL, 11537 N. Lake Shore Drive, Mequon, WI 53092 USA. Contributions may also be made by credit card by clicking the link below. Contributions are tax deductible under the 501 (c) 3 tax code of the United States Internal Revenue Service.
To Contribute By Paypal, go to www.paypal.com and make donation to iigl.globalleadership@gmail.com
To Contribute By Credit Card, go to global-leadership.com