International Institute For Global Leadership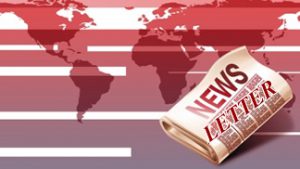 Issue #214 *October 2019
www.global-leadership.com
Asheville, NC USA
Guest Editorial
If you go to Africa as a Volunteer you Should Know that you are not going to End the Poverty
Ratherford Mwaruta (Zimbabwe)
mwarutabather@yahoo.com

Ratherford Mwaruta is a member of the Zimbabwe Work camps Association. This organization was founded in 1993 in this Southern-African country as a space "open to anyone regardless of nationality; religion; race; political view or educational qualification."
In which projects are you currently working on in the Zimbabwe Work camps association?
We work with local communities who try to produce their local food, with local methods, instead of the conventional system of farming which uses a lot of pesticides and fertilizers. We put the focus on producing more sustainably, going back to the traditional ways of doing to reinforce the resilience of the areas. We also have projects focused on mitigating climate change and global warming. We do raise awareness a lot, trying to recover the local indigenous knowledge about the traditional way of managing our environment. It's difficult, but we hope to continue with the efforts involving the local community. We are also working with the traditional leaders of the local communities who have the custody of the land, to spread the awareness among the inhabitants. We have projects focusing on the homecare of children. In Victoria Falls, we have some children who have lost their parents because of the HIVS. They need attention, they need to play games, to laugh, that someone cares for them.
Who are the people you are working with?
We work mostly with young people, from 18 to 35. But we also have youngsters from 16 and 17, who participate in the national work camps, because they can't go abroad yet due to the law. The youth are basically the custodians of the organization. We are register as a Youth association in the Council of Zimbabwe. In fact our projects consist in integrating the youth and the community development, because they are a very important part of the community. Nowadays, among the people who are participating in the association, approximately 40% are women, and 60% are men. That's because of the inequalities of the system. But the things are changing. It is a process, but now the number of women coordinating the projects has increased. Something is changing for the better.
How is the impact of the international volunteering for the communities and for the volunteers?
The impact on the volunteers is an important question, because if you don't take it into account, the quality of the project could be compromised. When a volunteer select a work camp, the most important thing is the expectation and the motivation. Especially some of the volunteers who are going to Zimbabwe, most of their motivations and expectations are linked with academic development or their future career. In these cases most of their expectation are met. They manage to get the experience they want. Because you put the theory into practice. But there are some volunteers, especially those who apply late saying that they want to go to "Africa" and they want you to find "any project." With those volunteers sometimes we have problems because they haven't had training, they don't know what are the expectations. They just "want to go to Africa."
Which are the challenges your organization is facing related to international volunteering?
There are quite a number of challenges in the voluntary service. The need of recognition may be one of them. The government doesn't take the voluntary organizations seriously, and this eventually becomes a difficulty, because we need support. The funding is very limited for most of the African organizations, and there are projects that need a lot of money. Another challenge that we are working on is the gender inequalities. If you are travelling around Africa you will see that most of the work camps are dominated by men. They tend to dominate because they have more opportunities than women. Most of the times, women want to participate, but once they're married, sometimes their husband don't allow them to participate because who will take care of the kids?
Why do you think that some organizations continue to victimize the countries of Africa, showing a distorted image like only poverty? What can we do from here to break those stereotypes?
When people go to Africa they have this perception. They read a lot, they do a lot of research before. But when they finally go to Africa, because they want to reproduce what they have learnt, they don't let us to tell our own story. They have seen this pictures which probably are very popular on "Instagram," of young kids, some of them naked and in poor circumstances. I think there's a chance to improve it. Instead of focusing on the extreme pictures, which are also there, we should focus on the pictures of people working to change the reality of those pictures. We need more pictures that tell our stories, the real ones. If you sit on the ground and young people come and sit with you and then you take a picture, it is not telling our story.
What advice would you give to someone who wants to go to an African country as a volunteer?
If someone is going to come to Africa to do a work camp I would say that they should be flexible,open-minded and willing to see our culture with different eyes. You shouldn't go there and compare, you should go there with nothing in mind. That would help you not to have a cultural shock. If you go there with a close bag and expecting to see "this and this and this," if your expectations are not met, you won't enjoy the experience. Another thing is, if you go to Africa as a volunteer you should know that you are not going to end the poverty. You'll contribute to the community development and to complement the efforts that local organizations are doing.
(Ratherford is an IIGL Graduate!)
What Others Are Saying
Anita Kiddu Muhanguzi (Uganda)
a.kiddu@gmail.com
How have I changed?
I am filled with gratitude over this course because it has been an eye opener for me. For a very long time I kept thinking that I was not lucky enough because I was not achieving my dreams or living the life that I wanted. After reading "As a Man Thinketh," my perspective of life shifted and I realized that I am in control of what happens to me through my thought, since then I put my focus on positive thinking only. Generally, I have always been a positive person and always looked for the good in people, however much they hurt me, a habit which emphasized the need for constant positive thoughts about life and more so learning from the bad things that happen to us and choosing to move on with life.
When I lost my dad in 1997, I felt completely lost and I hated God for taking him away from us. Life seemed so horrible to live without him and I struggled to see the good in anything. I am grateful for my friends, siblings and my mother who fought to ensure that life was actually livable. I have learnt that the body is a servant of the mind, thus we are in total control of which direction our lives take. With the loss of my dad I lost self-esteem, confidence and hope for a better life. Through the books that I have read in this course my self-esteem has escalated and confidence regained, this has made me so positive about the future. I know that my father is my guardian angel and will always look out for me. I have come to realize that my happiness has to come first and that I should stop sacrificing my happiness for others otherwise I will burn out.
In "Keys to success" I learned that we need to form a mastermind alliance that is, working with people who share our vision and dream. I realized that this is very important because over the years we have hired people to work at the farm however they don't believe in the same vision and this led to a high staff turnover. Over the years I had no clue of what exactly I wanted in life until I started working with vulnerable and marginalized communities. Working with such groups of people gave me a purpose in life and I knew that is what I wanted to do, to better their lives. In 2011 I started an organization with some friends to work with ethnic minorities but we didn't have the same passion and dream so many of them dropped off before the year ended. I went on to start farming and came across a community of rural women farmers whom I started working with. We had the same dream and passion and to date we have an organization where we are applying for funding for our various projects.
My goal in life is to impact communities by empowering them economically to be financially independent. I have learned through this course that you have to invest in people who have the same dream and vision in their minds as you. Am working closely with the community to ensure that we achieve this vision and dream together and it is them who keep the fire in me burning because they are constantly coming up with ideas and asking for progress on the proposals and fundraising attempts. I have always loved dancing and swimming so I have intentionally purposed to be one of the best swimmers in the next year's Masters Competition. I have found friends who share the same dream and vision and together we are training so that we can win the trophy next march.
(Anita is a Level Three student).
What our Students are Reading
The Coaching Habit Michael Bungay Stainer $9.00
The Coaching Habit, coaching becomes a regular, informal part of your day so managers and their teams can work less hard and have more impact. Drawing on years of experience training more than 10,000 busy managers from around the globe in practical, everyday coaching skills, Bungay Stanier reveals how to unlock your peoples' potential. He unpacks seven essential coaching questions to demonstrate how; by saying less and asking more; you can develop coaching methods that produce great results. A fresh innovative take on the traditional how-to manual, the book combines insider information with research based in neuroscience and behavioral economics, together with interactive training tools to turn practical advice into practiced habits. Witty and conversational, The Coaching Habit takes your work and your workplace from good to great.
Students/Graduates In Action
IIGL President Participates in Inclusive Leadership Program!
IIGL President and Graduate Ethelbert Umeh (Nigeria) ethelumeh2011@gmail.com recently shared, "I am happy to announce that I have been accepted to participate in a fully funded course on Inclusive Leadership." He said, "I am happy about this development, and optimistic that this program will equip me with the leadership skills to lead more inclusively and continually become a better version of myself for myself, my family, and organizations I am currently serving, and will have the honor to serve in future. For 8 weeks, starting in mid September, I will commit myself intensively to this leadership course, while I attend to other personal and professional engagements. I'm glad I will be learning the inclusive aspect of leadership from experts. I am happy to learn that members of our IIGL community Felix Iziomoh and Oluwatosin Adeosun Isaac are also alumni of this wonderful program." Congratulations Ethelbert!
Valuable Resources for Personal & Planetary Transformation
PDF Drive
PDFDrive.com
PDF Drive is a free search engine which allows you to search, preview and download millions of PDF files into your devices. Our crawlers are constantly scanning the world wide web to add PDF files to our database. In the case that PDF files are withdrawn from the web, then they are also immediately withdrawn from PDF Drive search results. In this way, the PDF Drive library stays up-to-date, while continuously growing and offering an enormous database to search. In addition PDF Drive does provide to search and post many different topics!
News
Go to Greatnonprofits.org and Help IIGL!
If you love IIGL then tell the world! You have an opportunity to help us make even more of a difference in our community. GreatNonprofits-a review site like TripAdvisor-is honoring highly reviewed nonprofits with their 2019 Top-Rated Awards. IIGL has been on the Great NonProfit Top-Rated Nonprofits List for the past 6 years! Let's do it again! Please help us raise visibility for our work by posting a review of your experience with us by their deadline of October 31, 2019! Students, Graduates, Donors and Board members are all invited to submit a testimonial. All reviews will be visible to the public. It's easy and only takes 3 minutes! Click here to get started: http://greatnonprofits.org/reviews/write/international-institute-for-global-leadership-inc
IIGL Book Sales Continue…
The IIGL Board of Directors shared that the IIGL book, "Creating Your Path Through Leadership" book sales continue to provide a Royalty payment to IIGL each month. It has also helped new potential donors understand more about IIGL! The book is available both on Kindle and in Paperback on Amazon.com! Check it out! Here's the link: https://www.amazon.com/s/ref=dp_byline_sr_book_1…
Meet Our New Students
We had no new students this month
To view complete profiles, Click Here
Visionary Leadership
Student Progress
We had 11 students from 4 countries complete a total of 14 books in September. These students were from Ghana, Liberia, Nigeria and Uganda.
Irene Dede Acquah (Ghana)
* How to Win Friends and Influence People
James Trotman (Liberia)
* Uncommon Leadership
Amaugo Blessing Chidimma (Nigeria)
* PsychoCybernetics
Adeosun Oluwatosin Isaac (Nigeria)
* Difficult Conversations
Faith Iyahen (Nigeria)
* Keys to Success
Michael Kelechi (Nigeria)
* PsychoCybernetics
Dominic Paul Nwakuma (Nigeria)
* Parallel Worlds
Taiwo Oderinde (Nigeria)
* PsychoCybernetics
Emmanuel Ojimah (Nigeria)
* Creating your Path through Leadership
* Full Steam Ahead
* The Monk who Sold your Ferrari
* This Child will be Great
Olakunle Michael Oladoyin (Nigeria)
* Awaken the Giant Within
Anita Kiddu Muhanguzi (Uganda)
* Goal Setting 101
Graduates
The following Students completed one level of study this month
Dominic Paul Nwakuma (Nigeria) completed Level Six
Anita Kiddu Muhanguzi (Uganda) completed Level Two
Statistics
New Enrollments
2 enrolled in September
44 enrolled in 2019
Book Assessments
14 in September
112 in 2019
Books Shipped
0 in September
23 in 2019
Cost of Books
$0 in September
$456.27 in 2019
You Make It Possible
We extend a special thanks to the following individuals and/or organizations who contributed to IIGL last month. Your ongoing support makes this work possible.
Nathan & Lily Silver Charitable Family Fund (Canada)
Deb Silver (Israel)
Lynne Murguia (USA/AZ)
John Hornecker (USA/NC)
Michael Lightweaver (USA/NC)
David Banner (USA/WI)
Deb Rosen (USA/WI)
Patrice Zorn (USA/WI)
Make A Difference
Dream Team 22
Please join Dream Team 22 as our goal is to have 220 people contributing $22 per month. We understand that money is energy and that to sustain and build IIGL we need a lot of people pouring their energy into this endeavor on a regular basis. We also know that not everyone can afford to commit $22 a month – especially our students, who live in countries with economies in which this amount can be equal to a weeks' salary. So we are offering two options for those who wish to become a part of the Dream Team. One can commit to a $22 a month contribution or to spending 22 seconds each day holding the vision of IIGL becoming financially sustainable by the end of 2018.
Will you join the Dream Team and help us create an energetic foundation to support the transformational work of IIGL? You can really make a difference in the world by making a modest contribution of time or money. To make the $22 a month commitment or a one time donation, click the link below. To become a member of the Dream Team 22 by committing 22 second a day to help us hold the vision, contact Deb for details: drosen2@wi.rr.com
Checks on US banks, payable to the International Institute For Global Leadership, can be mailed to IIGL, 11537 N. Lake Shore Drive, Mequon, WI 53092 USA. Contributions may also be made by credit card by clicking the link below. Contributions are tax deductible under the 501 (c) 3 tax code of the United States Internal Revenue Service.
To Contribute By Paypal, go to www.paypal.com and make donation to iigl.globalleadership@gmail.com
To Contribute By Credit Card, Click Here