International Institute For Global Leadership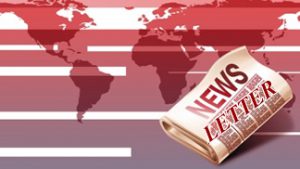 Issue #212 *August 2019
www.global-leadership.com
Asheville, NC USA
Guest Editorial
Creativity
Daniel Unogwu (Nigeria)
Microslim2013@gmail.com

Below is a partial chapter from a new Ebook, Daniel just wrote called "Mindset Reset!" Please contact him directly if you would like a copy!
"Creativity is intelligence having fun, stated Albert Einstein. So I ask you, how creative are you? The world is in serious Need of "creatives." Your creativity should be seen in all that you do, your business, your appearance, your job, your
speech, handwriting or in of your academics. Creativity is an innate ability to find indviduals to be innovative; such as I mean extra value to ordinary things and making them extraordinary. Everyone is creative in a most unique way. If you don't think you are creative, then it's possible you are yet to identify your area of creative strength. In truth I love meeting creative people, they are usually so interesting and exciting. It's not only actors or musicians that are creative, there is creativity in business. You can choose to do things differently separate from the norm which will be beneficial to all in almost dynamic and exciting way.
Our minds are database of ideas, whatever we have experienced or see nor heard can be a stimulant for our creativity. Most times what we need is just the right kind of
stimulant to elicit the right response in creativity. Sometimes music, a seminar, a book, a picture could also spark up creativity. Creativity also results from creative thinking. Here are some Principles outlined by Arthur B.Van Gundyinhis101 Activities for teaching creativity and problem solving:
Separate idea generation from evaluation
Test Assumptions
Avoid patterned thinking
Create new perspective
Minimize negative thinking
Take prudent risks
We have all heard of "thinking outside of the box;" Sometimes to be creative you have to "think like there is No Box." The out of the box thinking formula is also a limitation on It's own your mind must not be constrained, you are limitless And so is your mind. Deliberately set to motto of "rock the boat" of Conventional thinking, always ask the questions "what if" and "could it be better?" These easy questions will prompt a creative response in you to start generating ideas. Don't accept everything at face value, check, ask, research and come up with your own thoughts, just make sure it is as objective as possible. Remember what Albert Einstein shared that, "Imagination is more important then knowledge!"
(Daniel is a Level One Student).
What Others Are Saying
Teamwork in Action
Deb Rosen and Judith Royer
Drosen2@wi.rr.com and Judejoy@aol.com
Earlier in July long time IIGL Mentor and contributor Judith Royer (SC/USA) traveled to WI for a family event. Fortunately, the stars were aligned and we were able to meet for a few hours! We did discuss IIGL and came up with some great new ideas! One of which I wanted to share right away! Because more and more authors are writing Ebooks, we discussed how great it would be to share some of those within the IIGL community! Sometimes you can even check out Ebooks for a month or so through the libraries! If you have access to any Ebooks and would like to share them, please let me know! We can then share them within the IIGL community. Charles Kabera (Rwanda), our current IIGL Treasurer, as well as Graduate and Mentor began this IIGL E-Library with me a few years ago. Currently I have some Ebooks available when a Level 4-6 student is interested in reading one of them! Graduates and contributors are also welcome to be involved in this exchange! Please email me if you would like to know what we currently have on the list! It was great to see Judith and appreciate Teamwork in the now moment which is one of the IIGL teaching points and core values!
What our Students are Reading
Mother Teresa, from Where There is Love, There is God $12.11
"What you are doing I cannot do, what I'm doing you cannot do, but together we are doing something beautiful for God, and this is the greatness of God's love for us." In this book, Mother Teresa's relationship with God and her commitment to those she served the poorest of the poor is powerfully explored in her own words. Taken largely from her private lessons to her sisters, published here for the first time, Where There Is Love, There Is God unveils her extraordinary faith in, and surrender to, God's will.
Love is perhaps the word that best summarizes Mother Teresa's life and message. She sought to be an extension of God's heart and hands in today's world. She was called to be a missionary of charity, a carrier of God's love to each person she met, especially those most in need. Yet she did not think that this was a vocation uniquely hers; she believed each person is in some way called to be a carrier of God's love. Through the practical and timely advice she offers, Mother Teresa sets us on the path to closer union with God and greater love for our brothers and sisters.
Students/Graduates In Action
IIGL Student Announced as a Mandela Washington Fellow
Level Two student Cheu Pswarayi (Zimbabwe) cheu@medtoursafrica.com is travelling to the USA as a Mandela Washington Fellow this summer! She is studying at Drake University until the end of July and then will be in Washington D.C. in August. Cheu is interested in networking with others about health care and technology in Africa. So please email her directly if you have any contacts! Congratulations Cheu!
Valuable Resources for Personal & Planetary Transformation
The Power of Positivity
Powerofpositivity.com
The organization was founded in 2009 and has a large following on Social Media especially Facebook. Their mission is to plant, nurture, and grow positive energy in the hearts and minds of everyone, allowing them to create a better life and a more beautiful planet in alignment with the highest good. They accomplish through the quotes and photo's they publish several times per day!
News
Attention IIGL Students
Every August, we do a check on student progress to see who has completed an assessment or a Level Three assignment during the current year. So if you want to remain an Active Student and you haven't completed an assessment or a Level Three assignment sometime in 2018-2019, please contact Deb Rosen about your intentions to do so! IIGL is structured so if you do have to stop your studies for awhile, you can restart them at anytime by submitting an assessment or assignment. If you have any questions feel free to email me! If you are a Provisional Student and you are past the 30 day deadline yet would still like to complete your Introductory Assessments, contact Deb as well with your intentions.
IIGL Book Sales Continue…
The IIGL Board of Directors shared that the IIGL book, "Creating Your Path Through Leadership" book sales continue to provide a Royalty payment to IIGL each month. The book is available both on Kindle and in Paperback on Amazon.com! Check it out! Here's the link: https://www.amazon.com/s/ref=dp_byline_sr_book_1…
Meet Our New Students
We had 1 new student this month
Bob Phillip Maepe (Lesotho)
I am a passionate self driven person who is leadership oriented. My personal motto is discipline, Love and hard-work. I am both a Project Manager and Urban and Regional Planner by profession having graduated, from the National University of Lesotho in 2010 and from Institute of Commercial Management in 2013 respectively. I am passionate about researching, singing choruses and reading books. The kind of books I like to read range from Christian growth books, motivational books, leadership books and business books. Most of my experience in research having worked extensively as an enumerator, Area supervisor, data support officer and Infrastructure Development Officer. The type of projects I worked range from different socio-economic aspects like private sector development, environmental management, health sector, infrastructure development, transport and migration issues, construction land administration and development. I am a person who is able to work well both as an individual and in a group setting.
To view complete profiles, Click Here
Visionary Leadership
Student Progress
We had 4 students from 2 countries complete a total of 7 books in July. These students were from Lesotho and Nigeria .
Bob Maepe (Lesotho)
* As a Man Thinketh
* Jonathan Livingston Seagull
Lilian Doyinsola Fawolu (Nigeria)
* Real Magic
Jennifer Kadiri (Nigeria)
* PsychoCybernetics
Emmanuel Ojimah (Nigeria)
* Leadership for Dummies
* Nonviolent Communication
* Unlimited Power
Graduates
The following Student completed one level of study this month
Lilian Doyinsola Fawolu (Nigeria) completed Level One
Statistics
New Enrollments
5 enrolled in July
38 enrolled in 2019
Book Assessments
7 in July
89 in 2019
Books Shipped
1 in July
22 in 2019
Cost of Books
$12.66 in July
$443.61 in 2019
You Make It Possible
We extend a special thanks to the following individuals and/or organizations who contributed to IIGL last month. Your ongoing support makes this work possible.
Deb Silver (Israel)
Lynne Murguia (USA/AZ)
John Hornecker (USA/NC)
Michael Lightweaver (USA/NC)
Anon Foundation (USA/WI)
David Banner (USA/WI)
Deb Rosen (USA/WI)
Patrice Zorn (USA/WI)
Make A Difference
Dream Team 22
Please join Dream Team 22 as our goal is to have 220 people contributing $22 per month. We understand that money is energy and that to sustain and build IIGL we need a lot of people pouring their energy into this endeavor on a regular basis. We also know that not everyone can afford to commit $22 a month – especially our students, who live in countries with economies in which this amount can be equal to a weeks' salary. So we are offering two options for those who wish to become a part of the Dream Team. One can commit to a $22 a month contribution or to spending 22 seconds each day holding the vision of IIGL becoming financially sustainable by the end of 2018.
Will you join the Dream Team and help us create an energetic foundation to support the transformational work of IIGL? You can really make a difference in the world by making a modest contribution of time or money. To make the $22 a month commitment or a one time donation, click the link below. To become a member of the Dream Team 22 by committing 22 second a day to help us hold the vision, contact Deb for details: drosen2@wi.rr.com
Checks on US banks, payable to the International Institute For Global Leadership, can be mailed to IIGL, 11537 N. Lake Shore Drive, Mequon, WI 53092 USA. Contributions may also be made by credit card by clicking the link below. Contributions are tax deductible under the 501 (c) 3 tax code of the United States Internal Revenue Service.
To Contribute By Paypal, go to www.paypal.com and make donation to iigl.globalleadership@gmail.com
To Contribute By Credit Card, Click Here