International Institute For Global Leadership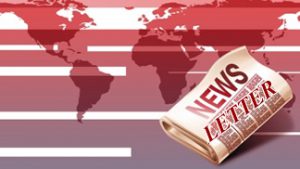 Issue #164* August 2015
www.global-leadership.com
Asheville, NC. USA
Guest Editorial
Develop a Learning Culture
Noeline Kirabo (Uganda)
noelinekirabo@yahoo.com
As we start another beautiful week, it is good to remind ourselves of the enormous opportunities for growth and change that lie before us. Like the dawning of a new day is laden with blessings and open doors, so is the unveiling of a new week. The attitude with which we embrace this new adventure will determine how much we shall be able to accomplish by the end of the week. I challenge you and myself to aspire to be all that we can be as we reach for our high places and make the world a better place.
We live in a knowledge based age and each day we interact with numerous sources of information that claim our attention. It is inevitable that we must be informed with valuable information so as to stay relevant in our careers and spheres of influence. The day we stop learning is the day we start dying. Like a friend of mine normally says; "You can die at 30 and be buried a 60 year old."
I started off with very few advantages in life. But I had one thing going for me: Reading! As a girl, I loved to read. As an adult, I got hooked on reading and learning. Over the years, I found that virtually every successful person I know who has started with nothing and worked his or her way up has done it through a commitment to study and personal development.
One of the most empowering of all rules is: "You can learn anything you need to learn to achieve any goal you can set for yourself." This is one of the great principles of success according to Brian Tracy. "Properly applied, this means that there are no real limitations on what you can accomplish. If you are clear about your goal, you can then identify the knowledge that you will need to achieve it. When you learn what you need to learn, and then apply that knowledge, the achievement of your goal becomes almost inevitable."
Just imagine! You can start off with nothing but an intense desire to be successful and then, by the process of self-study and self-development, you can learn anything you need to learn to achieve any goal you can set for yourself.
It is never too late to start because the race is not to the swift but rather to those who cultivate the discipline of endurance. At the end of each day, take off some time to evaluate yourself by asking two simple questions:
Answering these questions on a regular basis will enable you to live a purpose driven life, one that is enriching both for you and the people that you serve or influence. Choose to be the best that you can be and the world will have no choice but to celebrate you.
(Noeline is currently our President Emeritus and 16th IIGL Graduate! She also is the team leader of the NGO she founded called KYUSA!)
What Our Students Are Saying
Ocheja Linus Lawrence (Nigeria)
Ochejalinus@gmail.com
What have you Learned?
The book by Jonathan Livingston Seagull was the first book I read in 2012 when I first started studying with IIGL. The moment I read that book the fountain of impossibility was open for me. From that day forth I knew there were no limits. It sank into me that I can do, be and have just anything I want without limitations. This new thought produced in me a surge of power that helped me in lifting my life from the dunghill of fear, mediocrity, low self-esteem and poor health into a life full of health, a sound mind, faith and a quest for more.
Virtually every area of my life was given a face lift the moment I started IIGL. I have met with the best tutors the world has had, I have learnt from their sayings and I have practiced their exercises and I have equally found in the pages of their books truths that have shaped my life to what it is now. Virtually every area of my life has changed. Just recently I was involved in a conversation with a high school mate of mine and shortly after she exclaimed, "you have changed over time, everything about you." I did not notice when it happened but after I thought about what she said for some minutes and I agree with her there I have really have changed. The gap between me and my past is so big that it surprises me; seeing what a difference 3 years can make. Just read on what IIGL has wrought and see.
Relationships: Since I began studies with IIGL there has been a remarkable improvement in my relationship with both God and men. I now understand that life is not all about what you receive but give. I have also learned how to love passionately. My impact in my family is now being felt like never before. With all manner of certainty I just know who to stick with and what to focus on at every point in time.
Health: Before I joined IIGL my health was a mess. I fell sick easily and resort to taking pills. Since I joined IIGL I have learned some principles that has kept me living a healthy life I know exactly what to do to look younger than my age and I look it. I am glad to share this testimony; by God's grace coupled with the health principles I have learned so far I have not been sick for four years now. Knew again that it is not all about what you eat but why and when you eat what.
Time Management: We all have 24 hours in a day and 7 days in a week. Our results depend on just two factors: an understanding of ourselves and the application of time management techniques in all we find ourselves doing. With the aid of time management skills which teachers and authors in IIGL taught me, I live a result oriented life. I just design how it will all go, I discipline myself to stick to time and this has enhanced my life a lot. I now attend events at least 30 minutes before it commence. It just pays to be there right on time.
Let me use this medium to say thank you to all my friends especially Paul Young who introduced IIGL to me. A big thank you equally goes to my country director Felix Iziomoh who knows my frame and yet stood patiently to watch me grow. I will remain perpetually grateful to the entire staff and management of IIGL as you have been the masters working to see me excel. It has actually been a life changing task you have embarked on, may you all find in life love, joy and happiness.
What Our Students Are Reading
https://www.amazon.com/gp/product/0940069547/ref=od_aui_detailpages00?ie=UTF8&psc=1″>The Community Leadership Handbook: Framing Ideas, Building Relationships, and Mobilizing Resources By: Krile, James F. ($24.40)
Your roadmap to community leadership: This significant guide puts the tools of democracy into everyones hands. Based on the best of Blandin Foundations 20-year experience in developing community leaders, it gives community members like yourself the tools to bring people together to make changes. Here are some of the useful resources you'll find: Identifying Community Assets; Community Problem Analysis; Accessing Community Data; Appreciative Inquiry; Translating Vision to Action; Interpersonal Communication for Leaders; Managing Interpersonal Conflict as a Leader; Building Social Capital Across Cultures; Network Mapping: Locating Your Social Capital; Stakeholders Analysis; Building Coalitions; Building Effective Community Teams; Recruiting and Sustaining Volunteers; Getting the Most from Your Meetings. Across the country, individuals and groups are hearing a bugle call to action. Rural, urban, rich, poor, left, right, and everywhere in between community members are waking up to bridge differences and make their communities the best they can be. If you want to make a difference where you live, this book is your roadmap. If you attend early and late night meetings to figure out what needs to get done, this book is your handbook. If you give your time and energy to make things happen, this book is your guide. If you work to involve your neighbors to solve problems, this book is your ally. Carefully crafted examples based on real-life leadership issues help you see how to put the tools of leadership to work where you live, today. Whether you are an active community member who wants to make a difference, a nonprofit leader serving the community, a leadership advisor, a government liaison called on to convene the community, a business leader, a public servant, or a foundation program officer specializing in community needs, you will find in this book the tools and theories essential to getting your work
Students In Action
Roger Hakizimana Tuyishime (Rwanda) Released his First Song Called Poverty
Recently Level One student Roger Hakizimana Tuyishime (Rwanda) released his first song, called "Poverty" on Utube. He said, "I just sing for change, and it is due to IIGL that I got the motivation to ask myself what do I want in my life and like. I have written many of my songs years ago but I had failed to find courage to speak out due to lack of self esteem. Thank you very much as you have given me what I was lacking, and I am hoping to get more because I have just started with IIGL." Here are some sample lyrics: "We don't care where you will go, all we need is for you to leave us. Just leave the World and find your own home, cause this one is for Us!"
Congratulations Roger! You can email Roger at Tuyroge2020@yahoo.fr so he can send you the link.
Valuable Resources for Personal & Planetary Transformation
The World Peace Initiative
wpifoundation.org
We support the self-empowerment of individuals, through meditation and mindfulness practices, with the aim of creating change on a global scale. The World Peace Initiative is an international NGO which was established in Thailand in 2010 and has since grown at a very fast pace. Currently, we are a team of both Thai and international youth working in 232 countries worldwide and committed towards our goal of creating peace by empowering the self-development of individuals globally.
The activities of the World Peace Initiative Foundation are based on a firm belief that world peace can be achieved if each and every one of us works on their inner peace first, and then shares it with family, friends and community at large. Through our activities – free online self-development programs, international fellowships and many other local or regional activities – we aim to provide free tools and skills that support individuals in the practice of mindfulness, that boost their self-development and, overall, empowers them to 'be the change they want to see. We offer complex and well considered programs, all with the purpose of making the world a more peaceful place for all of us.
News
IIGL Graduate Announces Donation Plans!
IIGL Graduate and Vice President Afere Lawrence (Nigeria) announced his 2015 donation plans: "IIGL is highly instrumental to the establishment of Springboard, it is my utmost desire for the Institute to succeed and excel. So the Management and Board of Springboard have agreed to give back to IIGL in the form of donating 10% of the organization's profits (calculated on a yearly basis) to IIGL starting in 2015."
This donation earmarks a new model for IIGL graduates to "give back" in a financial way. Many IIGL graduates do mentor other students and serve as National Coordinators and Board Members which is also appreciated.
Meet Our New Students
We had no new students this month.
Visionary Leadership
Student Progress
We had 10 students from 7 countries complete a total of 19 books in July. These students were from Botswana, Ghana, Kenya, Lesotho, Nigeria, Rwanda and Togo.
Minny Nwke (Bostwana)
* Leadership for Dummies
* Nonviolent Communication
* Seven Habits of Highly Effective People
* The Law of Attraction
Moses Baffour Awuah (Ghana)
* PsychoCybernetics
Amemowoto Philip Edem (Ghana)
* Success through a Positive Mental Attitude
Vivian Muciri (Kenya)
* How to be Like Women of Influence
* The Dramatic Literature of Nawal El Saadawi
* The Power of Failure
* The Servant Leader
Mantesebeng Suzan Maepe (Lesotho)
* Psychocybernetics
Iziomoh Emmanuel (Nigeria)
* Character is Destiny
* Losing my Virginity
* Who Moved My Cheese?
Ola Makinde (Nigeria)
* Churchill, The Power of Words
* Development as Freedom
Paul Young Nwakuma (Nigeria)
* God at the Speed of Light
Roger Hakizimana Tuyishime (Rwanda)
* Success through a Positive Mental Attitude
Dakou Kofi Agbesi (Togo)
* Maximum Achievement
Graduates
Moses Baffour Awuah (Ghana) completed Level One
Iziomoh Emmanuel (Nigeria) completed Level Six
Ola Makinde (Nigeria) completed Level Four
Dakou Kofi Agbesi (Togo) completed Level Two
Statistics
New Enrollments
6 enrolled in July
40 enrolled in 2015
Book Assessments
19 in July
147 in 2015
Books Shipped
14 in July
94 in 2015
Cost of Books
$381.62 in July
$2,002.80 in 2015
You Make It Possible
We extend a special thanks to the following individuals and/or organizations who contributed to IIGL last month. Your ongoing support makes this work possible.
Deb Silver (Israel)
Lynne Murguia (USA/AZ)
Corine Wilson (USA/FL)
Lily Ann (USA/GA)
John Hornecker (USA/NC)
Michael Lightweaver (USA/NC)
Janis Thayer (USA/NC)
David Banner (USA/WI)
Deb Rosen (USA/WI)
Make A Difference
Dream Team 22
In January 2009 we launched a new idea which blends two previous endeavors: The Master Mind Group and the 22 Experiment. We are calling this Dream Team 22 and our goal is to have 220 people contributing $22 per month. We understand that money is energy and that to sustain and build IIGL we need a lot of people pouring their energy into this endeavor on a regular basis. We also know that not everyone can afford to commit $22 a month – especially our students, who live in countries with economies in which this amount can be equal to a weeks' salary. So we are offering two options for those who wish to become a part of the Dream Team. One can commit to a $22 a month contribution or to spending 22 seconds each day holding the vision of IIGL becoming financially sustainable by the end of 2009.
Will you join the Dream Team and help us create an energetic foundation to support the transformational work of IIGL? You can really make a difference in the world by making a modest contribution of time or money. To make the $22 a month commitment or a one time donation, click the link below. To become a member of the Dream Team 22 by committing 22 second a day to help us hold the vision, contact Deb for details: drosen2@wi.rr.com
Checks on US banks, payable to the International Institute For Global Leadership, can be mailed to P.O. Box 18909, Asheville, NC 28814 USA. Contributions may also be made by credit card by clicking the link below. Contributions are tax deductible under the 501 (c) 3 tax code of the United States Internal Revenue Service.
To Contribute By Credit Card, Click Here
Newsletter Archive: Click Here to view archived issues of the Global Leadership News