International Institute For Global Leadership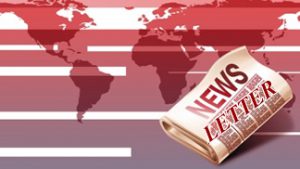 Issue #163* July 2015
www.global-leadership.com
Asheville, NC. USA
Guest Editorial
IIGL Books Help Change Lives
Deb Rosen (USA)
Drosen2@wi.rr.com
As IIGL Director, I am often asked two common questions. The first one is from new students who want to know what they receive as a result of participating in IIGL? IIGL offers achievement certificates after each level of study. Yet the greatest reward is the internal sense of achievement each student receives that often leads them to greater external rewards and recognition. The second question is, "what are some examples of growth and development that I observe in our IIGL students?" I easily can share success stories I observe on a weekly and often times daily basis. IIGL is a self-paced program so each student determines his/her learning pace. I see growth and expansion in each student assessment. Sometimes it is a gradual self-realization and other times it's a large "AHA" that will change the students' life in a drastic way. Examples include realizations about whether or not to apply for an advanced degree; motivation to eat a better diet, change locations or to leave a dysfunctional long term relationship. The main emphasis is on self-betterment. IIGL students choose to change their lives in positive ways. Each student assessment is published on the IIGL website organized by student name along with their profiles. Each time I read an assessment it really changes the way my own day is going! So feel free to do the same, take a look at the student assessments; it truly is an uplifting experience!
Recently I spent some time in our local Public school system helping grade school age students with learning disabilities. It amazes me to see what happens when a student of any age and/or level really connects with a subject he/she wants to study vs. is told to study. This point also connects with IIGL students during their Level Four through Six studies as each student chooses their own books to read and study. The IIGL students choose from many different topics. Topics include: Biographies of Social Activists, Business & Management practices, Conflict Resolution, Consciousness & Empowerment, Ecology, Education, Gender Studies, Psychology, Philosophy and many more. This is another IIGL perk! In summary, one book can change a life, so the more books that are read the better! A special thanks to our annual contributors and to our mentors who continuously support the IIGL mission. We couldn't do it without you! Every IIGL donation goes a long way to change lives!
What Our Students Are Saying
Okpe Emmanuel (Nigeria)
Emmaokpe2003@yahoo.co.uk
How IIGL Changed my Life
The impact of this leadership training program in my life has been tremendous. Since the start of the program, I can pin point some visible changes in my life. I can only share a fraction of the impact of the books here. These range from my perception about progress, promotion and prosperity, my belief system, health, family, and interpersonal relationships.
One of the introductory books, Jonathan Livingston Seagull by Richard Bach Kick started the transformation work in my life. The starting point to any good success is self discovery. This book helps me discover the short comings in my life and also enables me to take steps in addressing them. The book opened a fresh chapter in my quest to soar to the peak of my career. I wish I had read that book and most other ones in this series just after my secondary education. Seagull, a sea creature limited, constrained and impaired by nature wave all the inhibition away and fly to the unimaginable height and conquered that natural set back. This book opened my thinking and reasoning faculties again to make me belief that no goal is impossible to achieve in life irrespective of background. To be very candid, I have tried my hands on some task I have thought impossible since I read this book. The book made me to be consistent, persistent and importunate in whatever I lay my hands on until I gain the desire results. It completely changed my world view and helps me to leap to height beyond me without fear.
Most of the books emphasized the need for proper planning and goal setting. This is one problematic areas in my life. I may have plans and goals but they are hardly written down before now. The implication of this is that before three to six months I may have forgotten about them. My plans since they are not written down are scarcely followed up to the latter before I started this program. After having read how essential it is to write my plan and goals down and how to follow up on them, I have been able to write down some specific plans and goals which I have meticulously followed up. Fir instance, I have set goal to publish three articles in both local and international journals quarterly. True to my dream, I have been able to publish four and attended one international conference where I also presented a paper and chair a session. All these are immediate goals which I hope will mature into my ultimate goal.
My communication skills have improved so much since I started this program. I now understand through nonviolent communication the important role communication plays in human relation. I was amazed at the effect of the book in my communication. I now understand how human feelings and how to empathized. I also observe without evaluating having known the effect of this on communication. I give from my heart unlike before where I give hoping to be noticed and applauded.
One thing I cannot forget easily is the influence of this program on my friends through me. After reading some of the books and felt the impact in my life, especially on my health, I met a friend who had high BP. I introduced him to one of the books Unlimited Power by Anthony Robbins and he immediately requested for a copy. Since I started reading this book, I have not taken medication in whatever form it comes. I enjoyed sound health, smooth family relation and cordial relationship with friends and associates. I am now very independent minded, responsible and ready to assume position of leadership than before. I feel more challenged, motivated and ready to take on any task that comes my way now.
As I said in the introductory part, this is just an infinitesimal impact of the program in my life. Inshore, what I feel within me is beyond comprehension and I lack the know how to pen it down. I have started introducing friends to the program already.
What Our Students Are Reading
The Republic By: Plato ($9.99)
The Republic is a Socratic dialogue, written by Plato around 380 BC, concerning the definition of justice, the order and character of the just city-state and the just man—for this reason, ancient readers used the name On Justice as an alternative title (not to be confused with the spurious dialogue also titled On Justice). The dramatic date of the dialogue has been much debated and though it might have taken place some time during the Peloponnesian War, "there would be jarring anachronisms if any of the candidate specific dates between 432 and 404 were assigned." It is Plato's best-known work and has proven to be one of the most intellectually and historically influential works of philosophy and political theory. In it, Socrates along with various Athenians and foreigners discuss the meaning of justice and examine whether or not the just man is happier than the unjust man by considering a series of different cities coming into existence "in speech", culminating in a city called Kallipolis, which is ruled by philosopher-kings; and by examining the nature of existing regimes. The participants also discuss the theory of forms, the immortality of the soul, and the roles of the philosopher and of poetry in society.
Students In Action
Ziyad Rube Abdule (Ethiopia) Earns Award While Studying in Turkey
Level Six student and newly elected IIGL board member, Ziyad Rube Abdule (Ethiopia),
zizu_rub@yahoo.com recently was recognized for having excellent performance during the Preparatory Turkish Language Course. As part of his scholarship to obtain his PhD in Turkey for the last 9 months he had to take this intensive language course at the Istanbul University. He didn't speak any Turkish before attending the University, so the course was quite challenging. Congratulations Ziyad!
Valuable Resources for Personal & Planetary Transformation
Accredited Schools Online
Accreditedschoolsonline.org
Online education has come to an interesting point in its over three-decade-long lifespan. No longer seen as a passing fad or novelty, it has gained widespread acceptance and credibility, not only by the general public, but from those in the field of education as well. As attitudes have favorably changed over the years, so too has the state of educational options online; thanks to this widespread acceptance, there are more choices than ever before for potential students. That's where this guidebook comes in: we analyze the current state of online education, where it stands and where it's heading. We'll take an in-depth look at the benefits and experience of an online education; choosing an online school or program; the methods, technologies and resources employed by schools in program and course delivery; online learning and students with disabilities; tips for student success; and many others. You'll also find helpful observations and advice from online education professionals.
News
Attention IIGL Students!
Every August IIGL reviews the student records to see who has remained an active student by submitting an assessment or assignment (Level Three) in the past 9 months. Please contact Deb Rosen, drosen2@wi.rr.com if you need books and/or are wondering if you are considered an active student. For any provisional students, who have enrolled in IIGL in 2015 but haven't submitted introductory assessments, yet plan to become an active student, email Deb for options!
Meet Our New Students
We are happy to welcome 5 new students this month from Ethiopia, Nigeria, South Africa and the USA.
Bekala Ibrahim (Ethiopia)
I am 47 years old born on August 11, 1967. I had been living in Harar, small city, in east part of Ethiopia till I join the University which was in the capital city, Addis Ababa. Since then I have been living in Addis Ababa Ethiopia. Of course I have travelled to many countries in the course of training and conference participation; I enjoy travelling and meeting different expertise in my field. This exposure gave me a good experience in sharing knowledge and above all inspires me to replicate the experience and work aggressively in my country. I am married and have a daughter of 14 years and a son of 12 years old. As of my family, being a mother, I am interested and enjoy spending my spare time with my family, helping my children. As a mother I have gained experience in dedication that is dedication to my family and my job in whatever condition and also to become patience.
I am working as a civil servant since 1990 in different position. Now I work as International Relation and Cooperation Directorate Director. I am happy being a Civil Servant and I am personally interested to continue my work and contribute much more to my country in whatever ways. My dream is to be much more capable, confident, ethical and high performing leader that bring a positive great impact to my country. Besides I am interested in reading books and watching movie. My favorite book is reading a novel book.
Regarding leadership experience of my work, for the then Ministry of Infrastructure in 2007, during the introduction of Information and communication technology with the intention to improve the Ministry's internal working process and information exchange within the Ministry and supervised organization and to the public, I was participated from the inception in requirement identification up to leading of the projects as a project manager for the deployment of the technology. After the successful implementation of the project, I was leading the ICT department. As a project manager, I experienced how to plan each and every thing in detail and in daily basis, how to communicate with different level of people, how to handle people and of course working together with different disciplinarians as a team. You have time constraints and need to work under pressure to deliver on time. I also got a good experience in working under pressure. I, surely say, have approved myself the proverb "When there is a will there is a way". Such experience helped me when I was coordinating and administering the IT department for the database administration of the national electoral board of the 4th national election result. Here again we were expected to deliver the result within the time settled in advance. During this assignment as a leader the most important thing I have experienced is the motivation you have to give to the employees in different ways. Last but not least in my current job, as a leader I got experiences as to keep my integrity and to scan the environment around me.
Nwafor Patrick Emeka (Nigeria)
I am from Orumba north local government area, Anambra state, Nigeria, West Africa. I studied Agricultural Economics as my first degree from the University of Nigeria, Nsukka. Am an energetic and motivated individual I derive motivation from exceptional leaders around me through exemplary behavior and action they portray. I love reading in general I read different kinds of books inspirational books, religious books and novels just to mention a few. I love music across variety pop music, high life and oldies, I watch a lot of movies i.e. serial movies, sci-fi, epic movies, I love to see a lot of documentary I love being expose to ideas, histories, and new findings, I do engage myself in sports activity like football, table tennis, swimming and snooker. I enjoy traveling and making new friends.
I could trace my first leadership position to when I was still an undergraduate as a final year class representative, from what I could remember it was a tough call being a fairly large group of 30-40 students, we always have something to disagree on and decision making was very difficult to achieve, but later I learnt to use brain storming and putting together key individual in decision making process this actually lead to my love for politics immediately after graduation I join a political group in my community and became executive member of the youth wing of the party.
My first job experience after my National youth service corp. was teaching I taught agricultural science and biology in secondary school. I gained a lot of experience dealing with youth younger than myself majorly when it comes to what they want to be in life, it was a major problem during my time as a teacher, there where lot of self conflict among them, their decision on what they want to be was quite different from what their parents want for them, this actually involves the school they will attend, they actually struggle to achieve the wish of their parent rather than their own. I later left teaching for a sales job in an FCMG company my job description entails a lot of field marketing, I had diversified experiences on the field as a sales executive I had challenges in the field developing marketing channels for new product and always looking for new market which all centered on increasing market sales, it was quite a tasking experience. With this experience I later gained employment in a cable TV company as an operational coordinator which is majored in service oriented industry. Doing all this I still feel that something huge is missing, I feel I have to find a part for myself, it's not really finding lucrative job with attractive benefit but rather what would inspire me to motivate others around me, that is the reason am here as a part finder to look into the true question of how will I shape my today to result to a better tomorrow. In today's world with lot of challenging problem I wish to be part of the solution givers and tomorrow's responders, I want to be an asset for future solution and true leaders in my community.
Fasiku Segun Raphael (Nigeria)
I am 33 years old, single, male of about 6-7ft tall, light in complexion. Born to the family of Late Mr. & Mrs. J.K Fasiku on the 10th of August, 1981. Hail from Ogidi, Ijumu local government area of Kogi State, Nigeria. Am a Christian and the 4th Child and 2nd son of a family of four boys and two girls. I attended St. Barnabas Primary School Ilorin for my First School Leaving Certificate in 1993, Later after the primary school attended Orota Community High School Odo-Owa for my Secondary Education while in 2003, I enrolled in a pre-degree program in University of Ilorin after which I was admitted to study Agriculture in the University of Ilorin, Ilorin, Kwara State Nigeria. My favorite food is pounded yam with vegetable soup and dry cat fish, I also like rice with plantain. I love to take fruits and drink water a lot. My best fruits are Banana, Orange, Apple and Pineapple. My best outfit is usually corporate dress. My favorite colors are white, blue and black colors. I love God fearing and honest people and dislike dishonesty, cunning and crafty people. My best game is football and wrestling. I play trumpet and love to sing praises to God, watch movies and listen to cool music. I am interested in making positive impact to lives, work with zeal and passion and looking for the growth and development of organization. My dream is to become a man after Gods' heart, trailblazer, pacesetter, and destiny helper, good and honest philanthropists who will help humanity through production of agricultural produce such as food, fruit and cash crops, root and tuber crops, animal husbandry and poultry production, Fish framing etc that will benefit and sustain lives. I also dream of exploring the world and propagate the word of God. Furthermore, my goal is to always reach out to helping the needy and less privilege and building a sustainable and good environment suitable for living to the nation in my own little God given capacity. I participated in a project in 2010 called operation clean green where I help plant some palm trees and ornamental flowers while serving in a Community Secondary School in Obi-Akpor Local Government Area, PortHarcourt, Rivers State. Presently, I work as Admin/Marketing Manager with Maxtron System Nigeria Limited located at #284, Aba road Rumukwurusi, Porharcourt, and Rivers State Nigeria. I love travelling and meeting with people, knowing people and making friends. I've traveled to over 12 States out of the 36 States in Nigeria. My favorite books are usually Inspirational and Motivational books.
Jean Jacques Etouke Mbebi (South Africa)
I am an entrepreneur/seafarer. I was born in Mouanguel village in Cameroon. I am a forth child in a family ten. My struggle started at the age of eleven when my father said to me that he can't afford to pay for my secondary school in the neighboring village. At that time I didn't understand what was going on.
A few days later after all my friends have left to the neighboring village to secondary school I felt so bad, that was the turning point of my life. A month later my aunty came to the village and took to the city .thinking that I will go to school there but it wasn't the case. But I do appreciate her for taking me to the city because if not for her my life will not be the way it is today, at that time she had no money or job ,so couldn't pay school fees for me but she always encourage letting my moral up.
When I have arrived in Douala I started doing small business ,selling cigarettes, peanuts, the pure water. Doing that I could save money and pay for myself in evening school.
Years later in 1998 a friend of mine trained me how to cut hair. After the training in 1999 I used the money I have saved when I was selling water to open my first barber shop
It was just one small bench and a broken mirror, at time goes I upgrade my shop .Two years later I open one of the best barber shop and I took my two younger brothers with me .before then I had left my aunt house to rent a room.
In 2006 I left my country to south Africa Cape Town, I was taking away by the wind of migration; thinking that overseas is better than my home country. When I arrived in Cape Town I had to start from square zero been employed again or at home I was a boss on my one, it was not easy my boss then was not a social person. Months later I said to myself that if in a year's time I don't open my own shop in Cape Town I will go back home to my shop. Ten months later in South Africa I was bless with a shop and in a very good position .that was on the 10 June 2007.Today after eight years in South Africa I could employ over six employees and is call narcissi barber shop and is the best barber shop in Cape Town I am married with two kids a girl and boy; Bolla and Miguel
I want to send them in the school in the world that I couldn't attend because of money.
As a seafarer I have participated in oil and gas project in Saldhana Bay with Carina offshore. I am educated, mentor young Africans people on the problems that we are facing right now. My dream is to be a blessing in my country one day create job opportunities, educated, mentorship program on youth in entrepreneurship take advantage of the opportunities that we have in Africa in various sectors, such as agriculture, factory shop etc because the are the future. I love travelling. I have been in Kenya, Ethiopia, Namibia, South Africa.
Sky Schulz (USA)
In one of her earliest memories, she is sitting in the sandbox her father furnished in the front yard. She is building sand castles with one of the older neighbor girls. She is about seven years old. She has fantasies and day dreams and the world is very real to her. The adults make little sense. They placate her, "Did you really arrange this bouquet yourself?" asks her dad's best friend in response to flowers she picked for him. Of course she did, what did he think?
The girl sitting next to her isn't building anything with the sand. She is her brother's age. A year older. And is staring off into space. The pause in conversation gives the young girl a chance to muster up her courage and share her most exciting secret, "You know, I just know I am meant to deliver some kind of message to the world, Mandy." As she says this she imagines riding a dark horse through the night carrying a white scroll containing the message. Mandy scoffs at her, "Don't be silly, there's no such thing as messages for the world." Hurt, the young girl lowers her gaze and starts poking at her castle causing it to fall into itself. Confused because she was certain and now does not know, she puts her truth aside.
Another time, she remembers, she is dressed up as a masked superhero with a black cape and green sequins adorning her attire. She sneaks down the stairs and peers around the corner. The adults notice her immediately and smile because she is damn cute. But they don't get it. She's on a mission. She's a superhero for crying out loud – you don't just sit there and smile at a superhero. Embarrassed by the mistake they made, she goes upstairs and changes into normal clothes. She is angry at the mask. I kept my mouth shut for the remainder of my childhood and leaned into the rebellious teen years earlier than any parent would hope. But now I'm an adult and the yearning has not gone away. The message is still rolled up in my heart and I am avidly seeking ways to uncoil it and lay it out upon the world.
On a more technical note, I am a skilled and loving vegetable gardener, a thru-hiker of 2660 miles of western wilderness and mountain ranges, a loving partner, daughter, and sister, a wilderness therapy field instructor for troubled teens, a meditator, occasional lucid-dreamer, a painter, reader, a sunset-gazer, beach-walker, a manifestor, hobby-writer, and friend. I aim to live close to nature, keep a very low cost of living, connect deeply with people including myself, learn to love and practice uncompromised compassion, live in line with my higher self and the universe, remain awake and alert and inspire others to do the same. I am very open to creative ways to negotiate being a person in this world but not fully of this world. I believe that the ultimate goal is not physical survival. Though I am not fearless, I make a point to face my fears, learning at least not to fear itself. I take myself apart on a regular basis, surveying, processing, and reinventing my values, striving to live the life I am meant to live.
To view their complete profiles,Click Here.
Visionary Leadership
Student Progress
We had 16 students from 7 countries complete a total of 28 books in June. These students were from Ethiopia, Lesotho, Nigeria, Rwanda, South Africa, Uganda and USA.
Ziyad Rube Abdule (Ethiopia)
* Gandhi an Autobiography: The Story of My Experiments with Truth
* Turning the Ship Around
Bekala Ibrahim (Ethiopia)
* As a Man Thinketh
* Jonathan Livingston Seagull
Mantesebeng Suzan Maepe (Lesotho)
* Keys to Success
Iziomoh Emmanuel (Nigeria)
* Animal Farm
* The Republic
Christopher Lawal (Nigeria)
* Real Magic
* The New Dynamics of Winning
Osayi Ujunwa Lynda (Nigeria)
* Thinking for a Change
Ola Makinde (Nigeria)
* The Autobiography of Abraham Lincoln
* The God Code
Nwafor Emeka Patrick (Nigeria)
* As a Man Thinketh
* Jonathan Livingston Seagull
Ude Nkechika Perpetua (Nigeria)
* Keys to Success
* Success through a Positive Mental Attitude
Fasiku Segun Raphael (Nigeria)
* As a Man Thinketh
* Jonathan Livingston Seagull
Ethelbert Obinna Umeh (Nigeria)
* Gandhi an Autobiography: The Story of My Experiments with Truth
* How to Make Collaboration Work
Paul Nwakuma Young (Nigeria)
* Conflict Resolution
* The Power of Failure
Hakizimana Tuyishime Roger (Rwanda)
* Keys to Success
Jean Jacques Etouke Mbebi (South Africa)
* As a Man Thinketh
* Jonathan Livingston Seagull
Noeline Kirabo (Uganda)
* Create your own Future
Sky Schulz (USA)
* As a Man Thinketh
* Jonathan Livingston Seagull
Graduates
Ziyad Rube Abdule (Ethiopia) completed Level Five
Ethelbert Obinna Umeh (Nigeria) completed Level Four
Noeline Kirabo (Uganda) completed Level Six & Seven
Statistics
New Enrollments
7 enrolled in June
34 enrolled in 2015
Book Assessments
28 in June
128 in 2015
Books Shipped
9 in June
80 in 2015
Cost of Books
$180.03 in June
$1,662.33 in 2015
You Make It Possible
We extend a special thanks to the following individuals and/or organizations who contributed to IIGL last month. Your ongoing support makes this work possible.
Deb Silver (Israel)
Lynne Murguia (USA/AZ)
Corine Wilson (USA/FL)
Lily Ann (USA/GA)
John Hornecker (USA/NC)
Michael Lightweaver (USA/NC)
Janis Thayer (USA/NC)
David Banner (USA/WI)
Deb Rosen (USA/WI)
Make A Difference
Dream Team 22
In January 2009 we launched a new idea which blends two previous endeavors: The Master Mind Group and the 22 Experiment. We are calling this Dream Team 22 and our goal is to have 220 people contributing $22 per month. We understand that money is energy and that to sustain and build IIGL we need a lot of people pouring their energy into this endeavor on a regular basis. We also know that not everyone can afford to commit $22 a month – especially our students, who live in countries with economies in which this amount can be equal to a weeks' salary. So we are offering two options for those who wish to become a part of the Dream Team. One can commit to a $22 a month contribution or to spending 22 seconds each day holding the vision of IIGL becoming financially sustainable by the end of 2009.
Will you join the Dream Team and help us create an energetic foundation to support the transformational work of IIGL? You can really make a difference in the world by making a modest contribution of time or money. To make the $22 a month commitment or a one time donation, click the link below. To become a member of the Dream Team 22 by committing 22 second a day to help us hold the vision, contact Deb for details: drosen2@wi.rr.com
Checks on US banks, payable to the International Institute For Global Leadership, can be mailed to P.O. Box 18909, Asheville, NC 28814 USA. Contributions may also be made by credit card by clicking the link below. Contributions are tax deductible under the 501 (c) 3 tax code of the United States Internal Revenue Service.
To Contribute By Credit Card, Click Here
Newsletter Archive: Click Here to view archived issues of the Global Leadership News