International Institute For Global Leadership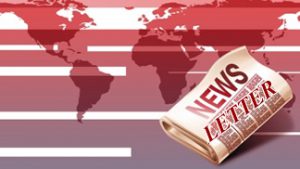 Issue #159* March 2015
www.global-leadership.com
Asheville, NC. USA
Guest Editorial
Your Smile May be your MOST Important Asset!
Andras Nevai (Hungary)
andras@divineimagist.com
I live in Hungary now, having spent most of my life in the USA. I have a strong background in Marketing, Advertising, Personal Image and Brand Creation, Entrepreneurship and similar subjects which I have taught (in Nigeria last year, for example) and have also been employed as a Consultant.
The reason for this article is to assist the IIGL students to be able to present themselves in a much better way. This started when I had often noticed in the IIGL Newsletter that someone wrote a great article or created a wonderful gathering/conference and yet their photos were all looking like something you see on the wall at the police station! They looked like Criminals! Not like IIGL trained Leaders!
Yes, I am exaggerating to share my point and the point is this: you can work hard for many years; you can earn higher degrees; you can achieve great things; you can even learn how to dress in a professional way but all of that can be wasted in a second when you present yourself with a scowling or clueless or angry or inappropriate face! This is not judgmental because YOU chose the face that YOU wish to put on, not me. And that's the second point: that each of you have choice in personal presentation. If you only own ONE face and that is a scowling one, then you don't have options, you don't have choice in your life. And isn't the very reason for all your education, all your learning, all your sacrifice, all the time, energy, money so that you are able to create more choices; not only in your own life but in the lives of your Family, your Community, your Country?
Notice also Leaders on the World Stage in all arenas: Business, Medicine, Military, Politicians, Sports who are on top; those who are the Leaders have learned not only to smile but also to chose from several options of the face they wish to show to the world. Maybe if they are negotiating a Treaty they might look Skeptical. If they have been pushed to the edge they may look Firm. If they wish to be Loved they will show a Radiant Smile. The point is that most of such people have learned that they MUST have a choice, must have many options for how to present themselves!
Start with your smile. Remember this is as important as an advanced degree .because you'll never have a chance to use that degree if you don't get in the front door! Start by standing in front of the mirror, yes for hours if necessary, and learn different levels of smiling; i.e. a full smile radiating Love, Kindness, Compassion, Friendship. A half smile. A quarter smile. What do you feel? How do your facial muscles feel in each type of smile? Learn these so well that you can put the desired/required smile on AT ANY TIME, easily and with no effort! Later, slowly, you will learn other expressions to expand your options, to expand your offerings of facial expressions that instantly speak much louder than words.
Here's a Great Example, my Mother passed away in 2004 at nearly 90 years of age. She was a great success in her marriage, in her social life, but mostly in business life wherein she was a full partner with my Father in everything they did together for more than 60 years! It would be very difficult to find a poor or bad photo of my Mother. When she was anywhere and there was a camera in the room she would put on her radiant smile. All of her photos show her smiling and she looks like a person you would WANT to know, you would WANT to meet, you would WANT to have on your side supporting you. Wouldn't YOU like to achieve that status in YOUR life as well?
I may write more on this subject, but the final thing I'd like to say to you is about deception, which is a form of lying. I am not asking you here to deceive. I do suggest that in all things in your life your make the effort to be as present, as genuine, as authentic as you possibly know how.
This is the opposite of deception. It is complete total honesty! But to do this you must begin on a Spiritual Path of knowing yourself and this we can cover this another time. What you really and truly feel will show in a photograph and even more so in person. So the next steps we may talk about the next time is about how to GENUINELY feel and to project the Love, the Sincerity, the Compassion or whatever else you wish to communicate. For those looking at your photograph, or before reading your article, or giving you a job, or inviting you to a party. For me, in my life, this is as important in becoming in "Being" a Leader as all the other things you have learned and studied. IT IS KEY!
LEARN TO SMILE AT WILL – IT IS ONE OF THE MOST IMPORTANT LIFE-SKILLS YOU CAN LEARN!
Your feedback is important to me and is most welcomed!
What Our Students Are Saying
Nicole "Lindzee" Lindholm (TN/USA)
n.lindzee.lindholm@gmail.com
As I reflect upon what IIGL means to me, from a broad perspective, the program shaped, refined, and defined who I am as a leader. The training I received through the program was no doubt world class. Key leadership concepts which have shaped me include: goal-setting, creating a written and visual vision, peace and mediation, public speaking, mental empowerment, and many more. I feel very comfortable with my horizontal and non-directive leadership style which focuses on collaboration and partnership rather than competition. I implement this not only in my work but relations with others. I have also enjoyed the support, encouragement, and friendships I have made along the way, which have been so instrumental to my personal growth, including the opportunity to serve on the IIGL Board of Directors as a Co-Vice President. I am truly grateful to many members of the IIGL family who have nurtured the program along and invested in others lives! Many, many thanks to all who have made this outstanding training program possible!
(Lindzee is a recent IIGL Graduate)
What Our Students Are Reading
Meditation as Medicine By: Dharma Singh Khalsa, MD & Cameron Stauth ($13.02)
Proven effective by scientific research and presented here by Dr. Dharma Singh Khalsa and Cameron Stauth, the practice of Medical Meditation revolutionizes the healing process. By balancing and regenerating the body's ethereal and physical energies through simple meditations, Medical Meditation unites the mind, body, and spirit into a powerful triad.
Each Medical Meditation here has a specific physiological effect, targeting afflictions from arthritis to ulcers to cancer. Dr. Khalsa details the five unique attributes that endow this type of meditation with far more power than standard meditation. The combination of special postures and movements; exact positioning of the hands and fingers; particular mantras; specific breathing patterns; and a unique focus of concentration can change your entire biochemical profile, easing you into a calm, healing state. Practiced in conjunction with conventional or alternative medical treatments, cutting-edge Medical Meditation activates the healing force within you.
Students In Action
IIGL Student Creates Reading4Change in Nigeria
Level One student, Owoicho Apochi Nelson (Nigeria) is the Founder of social project Reading4Change. Reading4Change is focused on three core areas:
1. Creating access to books and education for children especially in the rural areas. 2. Creating awareness and support for the parents and also advocating for the rights of children without education. 3. Building a support network for teachers and public schools so that they can share best practices in education and deliver quality education to the children in their care.
Nelson stated: "With regards to number 1, we are launching the Change Readers Clubs in various schools in Nigeria during 2015, we want to use the IIGL platform to introduce the students to personal development books and also to become students in IIGL. We will create a monitoring technique in the school to ensure that the students read, discuss the books in forums and also submit assessment. This will be very effective because few books will be utilized in the schools as students will exchange books to complete the course, graduating from IIGL will also be very beneficial to some of these students as many of them might not be able to continue higher education. This program will not only help students from Change Readers Club but will create a new movement and change of mindset and will help further the ideology of IIGL. Reading4Change will manage the enrolment of students here in Nigeria but we require an official declaration of support so that we can approach these schools for the project. You can contact Nelson for more information at: Owoicho Apochi Nelson Website: http://www.reading4change.org  facebook: https://www.facebook.com/reading4change twitter: https://twitter.com/Reading4_"> https://twitter.com/Reading4_
Valuable Resources for Personal & Planetary Transformation
EdX
Edx.org
EdX is based in Cambridge, Massachusetts and is governed by MIT and Harvard whose mission is to empower learning in the classroom and around the globe We're empowering learning in the classroom and around the globe. They believe in the highest quality education, both online and in the classroom.
EdX was created for students and institutions that seek to transform themselves through cutting-edge technologies, innovative pedagogy, and rigorous courses. Through institutional partners, the xConsortium, along with other leading global members, they present the best of higher education online, offering opportunity to anyone who wants to achieve, thrive, and grow.
Their goals, however, go beyond offering courses and content. EdX is committed to research that will allow understanding of how students learn, how technology can transform learning, and the ways teachers teach on campus and beyond.
Their aim is to become a leading resource for learners and learning worldwide by staying focused on the goals and principles set forth when forming edX. The goals of edX are: Expand access to education for everyone; Enhance teaching and learning on campus and online and Advance teaching and learning through research.
News
2015-2016 Board of Director Nominations
Once again it is time to establish the 2015-2016 IIGL Board of Directors! Please watch for information on the IIGL Message Board in March if you are interested in applying to be elected to the Board of Directors. Active students working on Level Two studies and higher may be considered. Also IIGL graduates and contributors are eligible. Please email Noeline Kirabo, our current IIGL President at noelinekirabo@yahoo.com if you have any questions.
A special Thank You to the current IIGL Board of Directors for revising the IIGL Vision Statement!
Meet Our New Students
We had no new active students this month. .
Visionary Leadership
Student Progress
We had 7 students from 4 countries complete a total of 11 books in February. These students were from Ethiopia, Ghana, Kenya and Nigeria.
Ziyad Rube Abdule (Ethiopia)
* The Heart of Leadership
Moses Baffour Awuah (Ghana)
* Giant Steps
Ann Perez Omenye (Kenya)
* The Law of Attraction
Iziomoh Emmanuel (Nigeria)
* The Story of my Experiment of Truth
Okpe Emmanuel (Nigeria)
* Giant Steps
* The New Dynamics of Winning
Ola Makinde (Nigeria)
* Goals
* Leadership for Dummies
* The Law of Attraction
* Unlimited Power
Igwe O Matthew (Nigeria)
* The Law of Attraction
Graduates
Iziomoh Emmanuel (Nigeria) completed Level Four
Okpe Emmanuel (Nigeria) completed Level One
Ola Makinde (Nigeria) completed Level Two
Statistics
New Enrollments
4 enrolled in February
7 enrolled in 2015
Book Assessments
11 in February
34 in 2015
Books Shipped
14 in February
14 in 2015
Cost of Books
$273.29 in February
$273.29 in 2015
You Make It Possible
We extend a special thanks to the following individuals and/or organizations who contributed to IIGL last month. Your ongoing support makes this work possible.
Deb Silver (Israel)
Lynne Murguia (USA/AZ)
Corine Wilson (USA/FL)
Lily Ann (USA/GA)
Naomi Stauber (USA/ME)
John Hornecker (USA/NC)
Michael Lightweaver (USA/NC)
Janis Thayer (USA/NC)
Deb Rosen (USA/WI)
Margie Tice (USA)
Make A Difference
Dream Team 22
In January 2009 we launched a new idea which blends two previous endeavors: The Master Mind Group and the 22 Experiment. We are calling this Dream Team 22 and our goal is to have 220 people contributing $22 per month. We understand that money is energy and that to sustain and build IIGL we need a lot of people pouring their energy into this endeavor on a regular basis. We also know that not everyone can afford to commit $22 a month – especially our students, who live in countries with economies in which this amount can be equal to a weeks' salary. So we are offering two options for those who wish to become a part of the Dream Team. One can commit to a $22 a month contribution or to spending 22 seconds each day holding the vision of IIGL becoming financially sustainable by the end of 2009.
Will you join the Dream Team and help us create an energetic foundation to support the transformational work of IIGL? You can really make a difference in the world by making a modest contribution of time or money. To make the $22 a month commitment or a one time donation, click the link below. To become a member of the Dream Team 22 by committing 22 second a day to help us hold the vision, contact Deb for details: drosen2@wi.rr.com
Checks on US banks, payable to the International Institute For Global Leadership, can be mailed to P.O. Box 18909, Asheville, NC 28814 USA. Contributions may also be made by credit card by clicking the link below. Contributions are tax deductible under the 501 (c) 3 tax code of the United States Internal Revenue Service.
To Contribute By Credit Card, Click Here
Newsletter Archive: Click Here to view archived issues of the Global Leadership News