International Institute For Global Leadership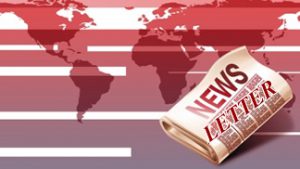 Issue #143* November 2013
www.global-leadership.com
Asheville, NC. USA
Guest Editorial
The Invisible Path to Success
By Kenneth John Offor (Nigeria)
Ken.offor@gmail.com
In life, we respond to events around us in consonance with our inner or unconscious desires. Whatever happens to us is determined by the way we communicate with the rest of the universe.
Here are some ideas that are personally important to me:
Let go of opinions and use what works for me.
Man's life is often lived in reaction to what people said or what we expect them to say. Thus, it happens that we are not really free as we were made to understand sometimes but captives of people's thoughts and opinions. For me to be truly free and happy/successful, I must let go of opinions and experiment to find out what works for me. In using what works for me, I must be aware and conscious of other people's right. Thus, whatever I intend to explore must not in any way limit other people's freedom.
What goes on inside of me is more important than what goes on outside.
Everything is created twice; first in the mind as a thought and second in reality as a thing. Knowing this, I should pay more attention to the thoughts I think rather than what is happening around me. For whatever happens around and to me is what I created first in my thought and they are interpreted based on what is going on inside of me.
iii. Take charge of my life by turning off the cruise control.
The cruise control here is the habits (otherwise called programming) that determines how I respond to events that occur around me. For me to truly turn off the cruise control requires unlearning some old habits and relearning new ones. From my experience, it is easier said than done. I have known this since I started the IIGL courses about three years ago. Intellectually, I know what I should do, but for me to do those things becomes a problem. All these have been happening because the cruise control is still on. I am still being unconsciously controlled by my habits. The only way I can turn off the unconscious control is by enlisting the support of others either by forming a mastermind group or by having a mentor. What I have resolved to do is to have a mentor. With the help of my chosen mentor, we will meet regularly to strategize and unlearn/relearn new habits in place of the old.
Other people are willing and can help me to achieve whatever I want if I can "reach out and touch someone – and they will take whatever I say or think literally."
In order to ask the help others, I must be specific as to what I want and ask. My experiences have also shown me that man is not an island but requires the help of other people to achieve whatever he set out to do. This is why I have resolved especially in getting a mentor who will help me to unlearn habits that are no longer serving me.
I have continued to repeat the same patterns because of the unconscious communication that goes on inside of me.
These internal communications are usually automatic without my knowing. In order to modify the communications to serve my conscious purpose, I have resolved to enlist the help of a mentor. We shall meet regularly face to face (at least once in a month) and over the telephone (at least once every two days) to chart a course on how to unlearn these habits.
(Kenneth is a Level Five Student and IIGL Voting Board member. This is an excerpt from one of his recent assessments).
What Our Students Are Saying
Noeline Kirabo Mulongo (Uganda)
noelinekirabo@yahoo.com
My journey with IIGL started in 2007 when I was looking for answers to fill the void and dissatisfaction in my life at that moment. I had little to look up for and all I wanted was to live an average life and simply get by. I was working at a job where I was earning less than my fellow colleagues for one reason or the other and I had to accept that in life we are all not equal yet I could not figure out why this imbalance existed more so in my life. I was very shy and timid and did my best to avoid all forms of confrontation at all costs. When I started the curriculum; the provisional books were more like eye openers for me and I decided that enough was enough. I purposed in my heart that no one was going to look down on me or talk me into quitting anymore. At the end of that year I confronted my boss about the salary imbalances and threatened to quit. The structures were improved but I felt that I was not putting all my potential to work with the kind of job that I was doing. At the end of 2009, I put in my resignation and applied for my current job that required more qualifications than what I had at the moment. I had gained confidence and mastered the art of a positive mental attitude. I applied and the manager was impressed by my courage so she decided to short list me. I went for the interview and I beat people who had more papers than me. I got the job and my life has not been the same. I endeavor to put the principles that I learn into action that bear positive fruit.
(Currently Noeline is in her 2nd term as IIGL President)
What Our Students Are Reading
The Starfish and the Spider by Ori Brafman and Rod Beckstrom($13.98)
If you cut off a spider's leg, it's crippled; if you cut off its head, it dies. But if you cut off a starfish's leg it grows a new one, and the old leg can grow into an entirely new starfish. What's the hidden power behind the success of Wikipedia, craigslist, and Skype? What do eBay and General Electric have in common with the abolitionist and women's rights movements? What fundamental choice put General Motors and Toyota on vastly different paths? How could winning a Supreme Court case be the biggest mistake MGM could have made?
After five years of ground-breaking research, Ori Brafman and Rod Beckstrom share some unexpected answers, gripping stories, and a tapestry of unlikely connections. The Starfish and the Spider argues that organizations fall into two categories: traditional "spiders," which have a rigid hierarchy and top-down leadership, and revolutionary "starfish," which rely on the power of peer relationships.
The Starfish and the Spider explores what happens when starfish take on spiders (such as the music industry vs. Napster, Kazaa, and the P2P services that followed). It reveals how established companies and institutions, from IBM to Intuit to the US government, are also learning how to incorporate starfish principles to achieve success.
Students In Action
Guest Teacher Visits Nigeria
We were happy to receive Andras Nevai visiting us from Hungary in September. During his 2 week stay with us, he facilitated at several workshops and visited Springboard farms. These workshops were: Starting a small business, Know Thyself, Pendulum Dowsing, and Dream Conference. From these workshops, Springboard was able to raise some money. Moreso, Andras spent some time with Springboard participants enlightening them on business development skills.
Andras was also hosted by Felix Iziomoh, IIGL Vice President Nigerian National Coordinator during his stay.
Valuable Resources for Personal & Planetary Transformation
Coursera
Coursera.org
Coursera believes in connecting people to a great education so that anyone around the world can learn without limits.
Coursera is an education company that partners with the top universities and organizations in the world to offer courses online for anyone to take, for free. Our technology enables our partners to teach millions of students rather than hundreds.
They envision a future where everyone has access to a world-class education that has so far been available to a select few. Coursera aims to empower people with education that will improve their lives, the lives of their families, and the communities they live in.
They offer courses in a wide range of topics, spanning the Humanities, Medicine, Biology, Social Sciences, Mathematics, Business, Computer Science, and many others. Whether you're looking to improve your resume, advance your career, or just learn more and expand your knowledge, Coursera hopes there will be multiple courses that you find interesting.
News
IIGL Announces Candlelight Award Winners
The Candlelight Award is an IIGL initiative that seeks to celebrate and recognize some of the most vibrant IIGL active students and graduates who have initiated community projects. These projects are changing lives of individuals and solving societal problems, thus working towards the development of their communities and countries at large. We had 9 applicants from 5 countries. The first-prize winner is Adedoyin Adedeji (Nigeria) and will be awarded $250, the second place prize winner is Osayi Ujunwa Lynda (Nigeria) and will receive $150, and the third place prize winner is Noeline Kirabo (Uganda) and will be given $100.
Thank you to all the applicants and judges. The winning applications will be posted on the web site in December and more details will be shared about each application in the December IIGL Newsletter.
Meet Our New Students
We are please to welcome 4 new active students this month. They are from Ghana, Nigeria, Uganda and Zimbabwe.
Moses Baffour Awuah (Ghana)
My name is Moses Baffour Awuah. I am 24 years old from Ghana. I come from a middle class family. I am about to Graduate from Central University College with Bsc. Human Resource Management. I am interested in Human empowerment and young people been equipped to discover and live their purpose in life. I am passionate about leadership and I believe that in as much as people can be born with leadership traits in them everybody can be trained to be a leader. It's my personal view that everything and I mean everything rises and fall on leadership and if young people are trained to be transformational leaders, there would be hope for our world. I spend considerable amount of time learning and mentoring people with the little I know. I believe that if young people would come to appreciate the fact that they were not born with knowledge in their minds and they would have to submit themselves to one that has gone ahead of them it would go a long way to help them avoid the mistakes of their fathers and to make a difference in this world..
This year I started an NGO called Youth Arise Organization which is committed to the principles and values of mentoring it education and policy oriented work. The organization aims at a specific type of development for people: the process by which the members of the society (especially young people) increase their personal capacities to mobilize and manage their existing resources, to produce sustainable (lasting) and justly distributed improvements in their quality of life, consistent with their own aspirations. Empowerment of people is the key word for Youth Arise. In June we organized a five weeks leadership program for twenty five high schools graduates and the impact was tremendous, the testimonies that came out of it was mind blowing. My personal Joy is tied up is seeing smiles upon the faces of young people and seeing them living a life of Choice instead of chance.
I am determined to contribute my quota to this world and live my thumbprints for generations yet unborn to leave read about. I personally believe that it is important to leave for a cause that is greater than oneself. I am not so much into movies but if I am caught watching a movie it probably would be an epic movie, Troy & Odysseus are my favorite so far but sometimes I watch Jet Li movies. I love books on leadership, Business & Finance and on politics but I believe that the best book to read is the Bible, it encapsulate everything we need to know about life, I believe it is the manual of life. I am not so much into sports but I hope to learn how to swim, play Golf and Long Tennis in future. When I have a spare moment I try not to miss Real Madrid's matches, especially when they are playing in the Champions League. I love to pioneer a movement and it's my earnest desire to make a difference in this world.
Chukwuma Uchechi (Nigeria)
I am self-motivated learner and teenage counselor with unquenchable thirst for beneficial knowledge and never daunted by new challenges. Am eager to venture into project that will challenge, provide new knowledge and experience. This has helped me greatly in my communication and interpersonal skills. I enjoy Coordinating and Organizing, taking care of people, working with children, spreading happiness, Travelling, reading and motivating people towards self development and Improvement.
Short Term Goals
To get all the needed training and education that will equip me in the area of leadership and human protection, to be a multi-disciplinary profession where I can be able to proffer solution to many area of human survival.
To organizes many more training and seminar for the family especially the Girl child and teenagers.
To start up my own NGO: Girl Child Protection (GCP)
To be an Ambassador against all the cultural practices, those are detrimental to human survival and existence.
Long Term Goal
To be an experience and professional world leader where I will have the opportunity to make strategic polices that will impact positively on human beings. Especially in the area of Leadership, human rights, teenage pregnancy and child marriage.
Programs Planned and Executed
Planned & executed a project on Leadership that took Teenagers from Nigeria to Ghana from Aug 12th to 19th 2012 on a self discovery tour with professional speakers from all around the world. They were taught on self esteem, self protection, exercise and nutrition relationship mastery, leadership is service not looting etc. The testimonies of their parents on their life and conduct since after the program has given me hope that with information and training the world can be redeemed.
Planned & executed a leadership program that took The Association of permanent Secretaries wives of Akwa-Ibom state to Ghana for Leadership training from 29th to 2nd Sep 2012.
Organized the Goal power Summit that took place at Lagos Oriental Hotel on 25th of January 2013.The summit was aimed at teaching them on how to plan their year and achieve all round growth and development in all area of their life.
Organized a valentine couple Program from Feb 15th to 17th 2013.
During my University and national youth's service I had opportunity to serve in the following capacity:
Vice President Millennium Development Goals (MDG) National Youth Service Corps Lagos Chapter 2011
Acting President :Faculty of Social Science Student Association University of Nigeria Nsukka 2008
Vice President Abia State Student Association University of Nigeria Nsukka 2008
Editor-in-Chief Rotaract Club UNN chapter 2007
Public relation officer department of Psychology University of Nigeria Nsukka 2005
And many other positions both in Church and my community.
I have read quite a lot of books and watched many movies too but the bible has been the most remarkable and also these, Commander in Chief, A Woman of Substance, 48 Laws of Power, All Daniel steel books, Nora Robert, Ripley's: Believe it or Not, Top Ten of Everything, Principle centered leadership and a lot on leadership, Fire Proof, the Firm and the Chamber among others.
Pacotto Emmanuel Dessy (Uganda)
I am a student at Makerere University, Kampala. I first got ushered into leadership while in my ordinary level when I was chosen to represent my class in scripture union, from S.1-S.3 I the became a class representative to the students council body in my S.2 till when I completed my ordinary level in 2008. I then came back for my advanced level in 2009 in the same school (Makerere High School Migaadde), we then teamed up as student facilitators for a program we named Behavior AL Change Program, code named (BCP) and joined a program called Education Reach Africa (ERA Uganda). Where we set apart one hour every Thursday morning every single month of the school term before lessons, to teach fellow students following a guideline that we have been mentored on first.
This to me was one of the best time I ever had in high school because it got me in to the chance of discovering the real potential and true love and the passion that I had for the youths not only in my community but world over.
Currently am in my final year at the University (MUK) pursuing a Bachelors degree in Industrial Organizational Psychology at Makerere University main campus. I am working with a few colleagues sensitizing students in Primary and High schools mainly across northern Uganda about HIV/AIDS, Guidance and counseling, Moral Education & Preaching the Gospel of Jesus Christ in the Districts of Gulu, Kitgum, Pader, Agago, Lamwo, Nwoya and Amuru.
I have a dream of being a distinguished public speaker under the mentorship of IIGL because I owe my mission to transforming a good number of young people in my community and everywhere I go as God has given, HE is giving and will continue to grant me the ability, the potential and the motivation, because raising a responsible and honorable generation is my dream.
My family for sure may not be financially stable, but that is not reason enough to hinder me from transforming lives for the better of tomorrow's world. I know that God the father who sits on the throne up in Heaven cannot deny me my heart's desires as long as it glorifies His name and allows his will to be done.
I was born in Gods plan to serve His will in the world and not the world to serve me in His will at all times. Secondly I would like to join the New York Film Academy and Study Bachelors Of Fine Arts In Film Making not for the love of making money and material gains but to preach a gospel that the current entertainment industry is not preaching and that is a life transforming message which involves putting back together the minds of those who feel forsaken, neglected, those who lack true love, those who are victims of violence those who have been sexually abused and the orphaned children in my capacity . I say this because today's entertainment industry productions are majorly centered on money, sex and violence running across from music, Movies and some written literature as well.
My favorite books are; The Purpose Driven Life, The Unbroken Curses, The Bait of Satan, Rules of thumbs for business writers, Gifted hands, the power of thinking big, Think big, and rich dad poor dad among others. Movies I enjoy watching for time are; the Journey to Heaven, the Amazing Grace, Letters to God, Suing the Devil, The Writers' Dairy, Clancy among others.
Mildred Chakwenya (Zimbabwe)
I am a Zimbabwean female aged 22. I come from a fairly big family. I am the fourth child out of five. I have two brothers and two sisters. I live with my mother in Zimbabwe and my Father works and stays in South Africa. I recently graduated from the University of Cape Town (Cape Town, South Africa) with a Bachelor of Social Science in Politics and Sociology. I am currently an Administrative and Marketing Intern at a Non-Governmental Organization called With Love Foundation (Harare, Zimbabwe). I intend on furthering my education within the next two years. I want to study an Honors Degree in Development Studies and eventually study a Masters in Communications in the next 2-3years. My career ambitions include becoming a development strategist and eventually become a politician. I also want to be involved in a lot of charity work.
I have been exposed to leadership positions from an early age. In 2003, when I was 12 years old and in my final of grade school at Stanley Primary School in Gweru, Zimbabwe, I was given the opportunity to a Dorm Leader in hostel. In addition to that, I was made the Vice Captain of the school hockey team. When I was 16, I was appointed the Project Manager for a Christian organization called Young Christian Students (YCS, Regina Mundi High School, Gweru, Zimbabwe). When I was in my final year in senior school at Midlands Christian College in Gweru, Zimbabwe, I was chosen to be a Steward as the Head of the Guest Relations committee. During my second year at the University of Cape Town, I was selected to be a cluster representative.
I have had the privilege of participating in a number of charity initiatives in high school and via the organization I work for. In high school, under Young Christian Students and voluntarily, I would participate in projects that involved building toilets amongst some other infrastructure for the less privileged. This would go on during the first week of one school holiday from 2004-2007. The organization I work for, With Love Foundation facilitates a soup kitchen every Tuesday and a skills workshop every Thursday and I take part in that.
I enjoy writing poetry and songwriting. I also enjoy taking part in charity work, that is helping the less privileged within the less fortunate communities. I enjoy playing chess. I played at the Zimbabwe National Chess Tournament in 2007. I love watching movies and series. I am a huge soccer fan and a supporter of Manchester United. I played sport in high school. I was on the first team for softball and basketball. My favorite movie is A Walk To Remember and my favorite series is Cougar Town. I love music a lot and that ranges from traditional to modern contemporary music. I enjoy reading newspapers and books every so often. My favorite books are The Prince by Machiavelli, which I have just finished reading. I also love and appreciate Francis Deng's Identity, Diversity and Constitutionalism in Africa. In addition to that, I thoroughly enjoyed a read of Anthills of the Savannah by Chinua Achebe.
To view their complete profiles, Click Here.
Visionary Leadership
Student Progress
We had 14 students from 6 countries complete a total of 28 books in October. These students were from Ethiopia, Ghana, Nigeria, Togo, Uganda and Zimbabwe.
Solomon Teshome (Ethiopia)
* Awakening the Energy Body
* The Star Fish and the Spider
Moses Baffour Awuah (Ghana)
* As A Man Thinketh
* Jonathan Livingston Seagull
Anthony Ayoade (Nigeria)
* Become a Magnet to Money
Uchechi Chukwuma (Nigeria)
* As A Man Thinketh
* Jonathan Livingston Seagull
Ogbaka Iji Friday (Nigeria)
* PsychoCybernetics
Aisha Ibrahim (Nigeria)
* Leadership for Dummies
* Seven Habits of Highly Effective People
* The Law of Attraction
* Unlimited Power
Osayi Ujunwa Lynda (Nigeria)
* How to be Like a Woman of Influence
* Raising Children Compassionately
Paul Young Nwakuma (Nigeria)
* Goal Setting 101
* Seven Habits of Highly Effective People
Ethelbert Obinna Umeh (Nigeria)
* Keys to Success
* Real Magic
* The New Dynamics of Winning
Obidigbo Chikwado Valentine (Nigeria)
* Keys to Success
* PsychoCybernetics
* Success Through a Positive Mental Attitude
Dakou Kofi Agbési (Togo)
* Real Magic
Pacotto Emmanuel Dessy (Uganda)
* As A Man Thinketh
* Jonathan Livingston Seagull
Harriet Opondo (Uganda)
* Becoming a Person of Influence
Mildred Chakwenya (Zimbabwe)
* As A Man Thinketh
* Jonathan Livingston Seagull
Graduates
Dakou Kofi Agbési (Togo) completed Level One
Statistics
New Enrollments
9 enrolled in October
56 enrolled in 2013
Book Assessments
28 in October
221 in 2013
Books Shipped
15 in October
141 in 2013
Cost of Books
$183.45 in October
$2,699.48 in 2013
You Make It Possible
We extend a special thanks to the following individuals and/or organizations who contributed to IIGL last month. Your ongoing support makes this work possible.
Deb Silver (Israel)
Edmee DiPauli (UK)
Deb Rosen (USA/WI)
David Banner (USA/WI)
Janis Thayer (USA.NC)
Lynne Murguia (USA/AZ)
Charles Betterton (USA/AZ)
Corine Wilson (USA.FL)
Lily Ann (USA/GA)
John Hornecker (USA/NC)
Wanda Gail Campbell (USA/AL)
DM Tilley (USA/AL)
Michael Lightweaver (USA/NC)
Margie Tice (USA/HI)
Janae & Barry Weinhold (USA/NC)
Kristiane Anderson (USA/WI)
Make A Difference
Dream Team 22
In January 2009 we launched a new idea which blends two previous endeavors: The Master Mind Group and the 22 Experiment. We are calling this Dream Team 22 and our goal is to have 220 people contributing $22 per month. We understand that money is energy and that to sustain and build IIGL we need a lot of people pouring their energy into this endeavor on a regular basis. We also know that not everyone can afford to commit $22 a month – especially our students, who live in countries with economies in which this amount can be equal to a weeks' salary. So we are offering two options for those who wish to become a part of the Dream Team. One can commit to a $22 a month contribution or to spending 22 seconds each day holding the vision of IIGL becoming financially sustainable by the end of 2009.
Will you join the Dream Team and help us create an energetic foundation to support the transformational work of IIGL? You can really make a difference in the world by making a modest contribution of time or money. To make the $22 a month commitment or a one time donation, click the link below. To become a member of the Dream Team 22 by committing 22 second a day to help us hold the vision, contact Deb for details: drosen2@wi.rr.com
Checks on US banks, payable to the International Institute For Global Leadership, can be mailed to PO Box 18909, Asheville, NC. 28814, USA. Contributions may also be made by credit card by clicking the link below. Contributions are tax deductible under the 501 (c) 3 tax code of the United States Internal Revenue Service.
To Contribute By Credit Card, Click Here
Newsletter Archive: Click Here to view archived issues of the Global Leadership News