International Institute For Global Leadership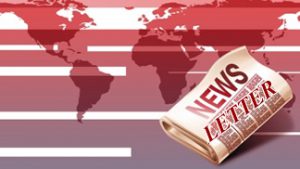 Issue #142* October 2013
www.global-leadership.com
Asheville, NC. USA
Guest Editorial
Questions to Consider
Julie Loosbrock, USA/WI
jcloosbrock@milwpc.com
Many of the IIGL students and graduates are interested in furthering their dreams and visions by starting their own businesses and/or organizations. In the planning stages, it is helpful to ask yourself some solid questions to consider to bring your ideas more to a practical view. Below are some questions and suggestions:
• What is the purpose of your initiative? What is its mission?
Perhaps writing out clearly in a few words may help to clarify what your mission is. This will help you to focus on what you want to accomplish.
• Where do you plan on implementing this initiative? Just in one location or several? Is the location rural or urban? Do you need office space? Perhaps keeping your plan small to begin with, will give you room to make adjustments and changes as you see fit. You can always expand. It's a lot harder to start big and then have to cut back.
• How do you plan on executing your initiative? Who will be involved? How many people do you need for each community? How many days a week will your program be? What materials will you need? What support from each community do you need? How will you go about developing support for your program/initiative in each community? Who needs to be involved? What level of commitment do you need from the participants to keep the program going?
Perhaps asking yourself some of these questions will help you clarify your WHAT, WHERE, and HOW. Do you have a partner or small group with whom you can share ideas/discuss what you would like to do?
Also, creating a Vision Board with key words that highlight your proposed idea and including photo's from magazines will help you envision what you are seeing will help you see it more clearly.
Once the students can answer these initial questions; then I follow up with more questions to help the student be as specific as possible with their ideas.
Mentoring IIGL students over the past 10 years has meant a lot to me. I have learned so much both about each one personally, where they live and also about their dreams and visions. I feel very fortunate to be apart of the IIGL family.
(Julie has been an active IIGL mentor and contributor since 2003).
What Our Students Are Saying
Collins Odhiambo (Kenya)
Codhiambo74@gmail.com
Reading books from the Leadership Institute (IIGL), I realized, there are no rehearsals in life, it is the real thing and I am the main character in the storyline of the drama that is my life. It is bad not to know when one makes exit from this world; equally worse when that time finds you unprepared as is usually the case with many. But, it is worst that you can't come back to right the wrongs or put final touches to unfinished businesses. In either case of entrance or exit, in or out of this world, one has little choice or control over. However, one has a wide range and variety of choices to make while still alive upon this planet earth. The sad thing is like most people, I made many wrong choices and was going through life enraged instead of enjoying all that life has to offer.
First, I had to come to terms with and accept the reality of the new challenges in my life. Second, I had take stock and look at my life a fresh. Third, I had to make appropriate adjustments. Walking that road has been tough, trying and torturous. There are those who successfully make necessary changes and cope beautifully with whatever difficulties life throws at them. I am not one of them. Fourth, I had to set new goals.
Once I became aware of the importance of setting and sticking to my goals until they are achieved, life has had a different ring to it. Not all my goals have been fulfilled but I am confident they will be in time judging from the experience of the ones that have been achieved.
I had to deliberately take attention off myself, off my frustrations and off my disappointments and purposely concentrate on available opportunities still waiting in life. None of these adjustments come easy and cheap. It took some doing to come to these realizations and time has been the greatest healer.
Today, I am committed to being a participant not a spectator in the game of life. I no longer stand by and watch as others scale the ladder of success, wishing I could be the one. I also no longer sit back and simply expect a better life awaits out there somewhere for me. Wishful thinking I discovered doesn't cut it for success in life. Once life tossed me out of the warm nest of my comfort zone through painful past experiences, I now know better.
What Our Students Are Reading
Practical Intuition by Laura Day (10.52)
Gut feeling. Sixth sense. Hunch. No matter what it's called, intuition plays a part in the decisions we make every day. In seminars around the world, Laura Day has taught business people, financial analysts, celebrities, homemakers, doctors, lawyers, and other professionals how to consciously tap this hidden ability. Now, through a step-by-step program, first-person accounts, and real-life examples, Day shows you how to unlock the remarkable power of your mind.
Practical Intuition will help you: follow your hunches and control your enthusiasms make better investment and business decisions "read" other people more accurately make more informed decisions about your health know whether a partner is right for you understand what you really want to do with the rest of your life and much more.
Students In Action
Ghanaian and IIGL National Coordinator Wins Outstanding Young Person Award in Japan
A 27-year old Ghanaian and the Director of Programs for Life-link Friendship Schools, Ghana, Mr. Dennis K. A. Penu has received The Outstanding Young Person (TOYP) award from the Junior Chambers International in Osaka, Japan.
The international award is in recognition of his extensive work towards developing leadership skills and social awareness among children and youth and the leadership he provides in the development of programs to bridge the education and opportunity gap between the urban and rural students in society.
This year, 5 youth leaders from Ghana, Cambodia, Mexico, USA and Philippines were selected and invited to Japan for the award. A TOYP forum was created for them to share with the people of Japan what motivates them to take action.
In a rare privilege, Dennis and the four other TOYP award recipients were granted audience by the Crown Prince Naruhito and Crown Princess Masako of Japan at the Imperial Palace in Tokyo on the 9th of September 2013. The Royal Highnesses had discussions with the award winners about their work.
Receiving the award after a series of activities from 5-9 September 2013 in Osaka and Tokyo, Dennis mentioned that such recognition gives him greater motivation to continue his social work and thanked his organization for giving him the opportunity to work for social good. Past winners of this TOYP award include Steve Wozniak who is a co-founder of Apple Computer.
Valuable Resources for Personal & Planetary Transformation
Hazelwood House
www.hazelwoodhouse.com
Gillian Kean: Treasure Hunter (6th March 1943 – 21st August 2013)
Gillian Kean was an East Ender who became a citizen of the world. A multifaceted iconoclast, she recognized no boundaries often questioning conventional thought and behavior. She died unexpectedly on 21st August 2013 after being knocked down at Luton Airport on her return from a peace mission in the Middle East. The following morning she was due to fly to Bulgaria to investigate an alternative treatment for cancer.
Over the last twenty five years Gillian travelled the world tirelessly connecting with people on the cutting edge of new thought and ideas and encouraging individuals in their endeavors. Since her death letters and emails of appreciation have poured in from around the world. This rich tapestry of extraordinary people, are Gillian's legacy to Anabel and Janie, her partners in Hazelwood, the estate in South Devon, that has welcomed thousands of people over the last 25 years.
Gillian loved Hazelwood. It expresses so much of what she believed and like her it is multi-faceted; hosting art, music, gatherings of all description and welcoming survivors of torture, children from Chernobyl and refugees from Bosnia, Armenia and Chechyna, all the while running as a small hotel and venue for weddings and private parties.
When Gillian and Anabel first came across Hazelwood in 1988, the 67 acres of wild river valley was in danger of being split up into 23 different lots. Originally they came to look at the boathouse, then Anabel heard Gillian asking the estate agent how much he wanted for the whole estate. The answer was £1,250,000. Her next question was "Do you know anyone who would lend me that sort of the money?" Amazingly he said: "As a matter of fact I do." A chain of events followed that defies all rational thinking and within three months Hazelwood was handed into their care.
Gillian did not believe in personal ownership. A number of other places had already fallen into their hands and the Dandelion Trust was being formed with the intention of putting these properties into it. However the Charity Commission refused the aim 'to foster peace and international understanding', saying it was political and this alerted Gillian to the need to have places free from restriction.
Shortly after Hazelwood became deeply involved in the Bosnian Peace Initiative Through Heart to Peace, started in 1993 by two women, Ema Miocinovic of Croatia and Emsuda Mujagic from Bosnia. When asked if Through Heart to Peace takes sides, Gillian replied, "Yes. It takes the side of all people who, against great odds, wish to live together in harmony with one another regardless of race, color or creed. It supports all those who value tolerance, enjoy diversity and wish for peace. It would wish to support all that is Truly Human in all of us."
Throughout the Bosnian war she led groups of intrepid individuals into such places as Sarajevo under siege. When the press asked "Why have you come" she replied: "For friendship's sake and I hear that the beer is good."
Gillian's life was one long treasure hunt from her early days as an antique dealer, trading in a Mayfair Emporium. In later years she would say of herself: "I have always been a treasure hunter but now I am seeking a different sort of treasure." She lived life with a passion and life always took care of her because she was prepared to lose everything.
(IIGL was blessed to have Gillian as a long time contributor and former Board Member, Officer and Friend)
News
IIGL Officers Announce Candlelight Award
The Candlelight Award is an IIGL initiative that seeks to celebrate and recognize some of the most vibrant IIGL active students and graduates who have initiated community projects. These projects are changing lives of individuals and solving societal problems, thus working towards the development of their communities and countries at large. The first-prize winner will be awarded $250, the second place prize winner will receive $150, and the third place prize winner will be given $100.
Who can apply?
Any active student of IIGL
Any IIGL graduate
Anyone in the above two categories who has a vision to start or has already started a community venture in the past 6 months that positively impacts the lives of others. The project proposal must be your personal idea and not someone else's. Any form of malpractice will lead to being disqualified from the nomination process.
The deadline for application for this award is Tuesday, October 15, 2013.
If, after reading this information, you have further questions about this award, please contact our IIGL Executive Director – Deb Rosen at: drosen2@wi.rr.com"> drosen2@wi.rr.com.
Special thanks to student and IIGL Board Co-Vice-President, Lindzee Lindholm for creating the Candlelight Award logo!
Meet Our New Students
We are please to welcome five new active students this month. They are from Nigeria.
Adedamola Adejobi (Nigeria)
I am a graduate of Psychology at the Obafemi Awolowo University. As a Psychology student, the rigors of my academic background have filled me with an ability and capacity to learn quickly. I think analytically and use often-limited resources to solve complex problems. Yet, the training has taught me and shown me the importance of working effectively with various people by understanding their personality differences and struggle for peace through the knowledge of cross-cultural understanding.
I am also able to utilize information to achieve goals, as I did by designing a survey of campus youths. The results of this survey allowed the advocacy group I worked with to improve its visibility by 200% within a year. In addition, my hard-work as Editor-in-Chief of National Ife Descendant Association (NIDSA), my indigenous association's Starclass Magazine, has taught me the importance of organization and communication, as these were the key skills I employed in my major functions of editing the magazine and seeking sponsorship to meet the magazine's publishing budget.
As the Publicity Secretary of a Youth town hall meeting in my state, I have learnt teamwork as I have either led or worked in teams of various sizes from as small as five to as large as one-hundred in the development of a new product – Savings and Investment Trust (SIT) – a financial freedom package for university students. My broad and diverse leadership experience has required me to learn how to lead and when to follow. It has also given me a better understanding of human dynamics and an appreciation for the brilliant results that a hardworking group of people can produce.
I am a co-founder of Inxpire.com, a premier Nigeria not-for-profit youth driven organization, which has imparted over 7000 youths, still counting; the benefactors have created a ripple effect by solving social problems through their projects; empowering other youths.
I have a great passion to help young people discover, develop and maximize their leadership potentials right from their tender age, groom them to be difference maker in leadership, entrepreneurship, work place; preparing them for life and making their world a better place.
My value system is built around people, problem solving mindset, developing leaders around me, innovation and excellence. I have a culture of making every of my contact better than I met them. Every day, I derive my sense of fulfillment from helping my country explore and utilize the potency of her next generation young people. I have a global perspective of young people been the best asset to the world.
My experience and achievements gave me the rare opportunity to be a representative of Nigeria at the One Young World Summit 2012 at Pittsburgh, U.S.A between 18th of October to 22nd of October, 2012. My sense of fulfillment from helping my country explore and utilize the potency of her next generation young people made the European Access Network made a Student and Youth Ambassador for the World Congress working on behalf of the European Access Network (EAN) World Congress Planning Committee.
Ugwu Emeka Benjamin (Nigeria)
I grew up listening to local indigenous music and other music from East Africa (mostly known as Bongo). My Late Father will always play this music from night to early hours of the morning and somewhere along the lyrics of the music, my Father (a business man) will always regale us with tales of his many victorious conquests with evil spirits "mammi water" on his long travels to different villages in search of greener pastures. My growing up was fun and interesting because I had three siblings (a boy and two girls) to play with most of the times. We will come out to play when the moon is out at night and will equally dance outside when it rains. These little things helped shaped my child hood days. During the child hood days, I had wanted to be a military man because of how neat and disciplined they are especially during parades.
Having been told of how good living condition was during our independent days (1954-1970) and how bad things are now due to bad leadership and corruption, I decided to develop interest in Democracy and Good Governance and how leadership developments can be increased and cultivated in our teeming young populace. I have attended various workshops and leadership training all geared towards equipping me. Chief amongst the training was Desplay Africa organized by Youngstars foundation Nigeria) with funding from NED (USA) and National Tolerance Academy organized by Champions of the Society with funding from UNOAC and many other ones. In those programs, I was exposed to the effects of Leadership on the governed. How good leaders can transform nations and how bad leaders can as well throw nations into chaos. And that the easiest way of reducing corruption, bad leadership, embezzlement is to vote and elect credible leaders during elections. This led me to develop a project on "Electoral Education and Enlightenment for the 2011 Nigerian General Election" which was funded by United Nations Population Fund (UNFPA – Pakistan), Youth Action Coalition (YAC – Italy) and Youthdividend (Pakistan). The project increased the number of young voters and was instrumental in electing few credible leaders we have around the Eastern part of Nigeria today.
My goal in life is to be an instrument by which young people will be equipped and empowered to make right choices that play a key role in their daily lives especially leadership choices. I want to create a society where young people engage policy makers and become part of the policy formulations and implementation. A society where young people engage leaders through constructive criticism, dialogue, suggestions and monitor and evaluate key government policies to its full implementation. I recently volunteered to work with Ugreen Foundation (www.ugreenfoundation.org) where all my activities and daily interactions are towards youth's empowerment. We organize seminar, leadership and writing workshops for young people. Presently, we are working on a project titled "Uzoigwe Elechi Humanity Project" which is an essay contest that seeks to reward the winner with $1000 and all expense paid trip to Abakaliki (South eastern Nigeria) to interact with young people.
I studied Applied Biology (B.Sc) from Ebonyi State University, Abakaliki and plan to study Safety and health environment (Public Health) for my Masters. When not working, I relax by watching movies (24) and documentary channels like discovery and national geographic. My music is determine by the mood am in, but I love Nigerian music a lot.
Eze Emmanuel Chukwudi (Nigeria)
My name is Eze Emmanuel Chukwudi a.k.a. "MrLimitless" a graduate of B.Sc Politics,Philosophy and Economics(combined honors) from the prestigious obafemi awolowo university,ile-ife,osun-state,Nigeria. I am the first of five children.
I love networking and making new friends and am an excellent communicator. As a short term goal I want to become a media/on air personality with one of the leading TV Stations within or outside Nigeria and also become a journalist which i have great passion for. On a long term view I hope to become a lifecoach, changing my world within and around.
I have great passion Public Speaking, caring for people in need, photography,and a great passion for social media. I love watching movies(action/comedy/documentaries/educational) and reading (leadership,motivational and political books). I
am an avid follower of John C. Maxwell's talks/blogs/tweets and also great leading life strategist within Nigeria and around world.
I Am a strong believer in the word that we need not be in a position before we can lead but that you can lead regardless of who you are by your actions even in little thing around you. I am force driven by change and you can't come across me a not be impacted to want to change.
I belong to an organization called Gemstone whose vision is to make Nigeria the most desirable nation in the world and am part a platform within Gemstone which seeks to train kids and teenagers to be better future leaders with a creed of how great leaders lead.
I make myself available for any opportunity where I can effect change to make my society better. I have been a leader at various stages of my life and I love to see my self as a born leader because I have been a leader in my house, church and college. I have lead by influence even without been in any position too at various points of my life. I am driven by my love for God.
I also wish to own a consulting sometimes in the future a firm where people can come to seek advice an various issues pertaining to their lives and also been able to suggest solutions that will help better their lives and help them do better in whatever field they are in.
I belong to a few associations which have great passion for leadership. They are: The Emerging Leaders Conference which holds yearly, National Youth Aliance, Gemstone Leadership Club.
I am currently part of team that formed The Entrepreneurs league which seeks to bring young entrepreneurs together to synergize and seek ways to make them great influencers in their various fields. Also after I have done so much In my field of profession. I wish to go into politics in my state and run for a position which is the post of Governor of my state of origin in Nigeria which is Enugu state.
My dream tourist destinations are the UnitedArabEmirates,SaudiArabia,zambia,UnitedState,Cuba,Venezuela,paris Italy, France and the Bahamas. I wish to be settled with a beautiful lady and my better half and who together we will shake the world before I am 30.
Akinrinlewo Adepeju Mariam (Nigeria)
My goal, dream and passion in life have always been to be given the opportunity to serve humanity and develop my leadership skills towards improving the lives of people around me. I graduated from Olabisi Onabanjo University, Ago Iwoye with a B.A (Ed) in English, where I demonstrated an extraordinary efficiency in learning, adaptability and value re-orientation. I studied for my Master in Arts (English) program at the University of Ibadan, Ibadan. I graduated with an MPhil/PhD. Presently; I have completed my first year as a Doctoral Candidate (English) in the same University. I am writing my thesis on Persuasion and Political speeches in Africa.
I have spent the last five years working in the community development sector and more specifically in the area of research activities on HIV/AIDS prevention and control, Reproductive Health, Family Planning and Child Health. I had my National Youth Service Corps with Society for Family Health, Lagos under the Women Health Project Division; I participated in Interpersonal Communication (BCC) activities in remote communities within Lagos and Ogun States. With the help of other Field Operations staff, Maternal and Child Health Division, I was able to grasp the impact of developmental interventions within these communities.
Presently, I work as a research consultant to NGOs both locally and internationally in the areas of HIV/AIDS Prevention and control, Reproductive Health, Family planning and Maternal and Child health. I specialize in data collection and data entry through the means of interview and focal group discussion. We go into remote regions of the country to know how the less privileged are faring particularly their health issues. All the information gathered through these exercises is used in programming an intervention that will improve the lives of such people. Currently, I am consulting for an International NGO based in California at Ilorin (a state in Nigeria). I am the field coordinator with six interviewers collecting data from PPMVs on malaria, diarrheal and cough. The research exercise will be eight weeks long and we are just in the first week of the activity.
Being a member of Junior Chamber International, Nigeria, I have used the platform to travel far and wide within the country and I have attended and participated in many leadership trainings. I was twice an Executive Vice President in the LOM Chapter and I have chaired so many committees, where we recorded immense achievements.
In 2008, I got married to my heart rob and was delivered a baby boy in the same year. My son just celebrated his 5th birthday on the 12th August. We are a family where everyone's opinion is respected and we are close knitted.
I like inspirational books and love any piece written by James Patterson. Talking about movies, I love any film by Julia Roberts, Angelina Jolie and Jack Chan. I am in love with country side music particularly Kenny Rogers and Don Williams. I use music to liberate and sooth my soul. It enhances my assimilation while reading and working. Writing poems is one of my hobbies too.
Michael Olumekor (Nigeria)
I, Michael Olumekor am a globally recognized young leader from Nigeria, an outstanding orator, a brilliant writer, and a confident and creative person. Since the age of eleven, I have been involved in efforts to make the lives of the next person better. I have been a peer counselor since the first year of his high school, and enjoys traveling and meeting people. My dream is to make the world better by solving a lot of societal problems facing Africa. I have taken several steps to achieve this and has received recognition for some of my efforts.
I have organized a lot of events, including rallies, sensitization seminars and blood testing against HIV/AIDS, notably in 2008 and 2009, also participated in sensitization and free eye testing for Glaucoma eye infection, both in Ibadan, Nigeria, and facilitated by the Association for Reproductive and Family Health. I have been a frequent guest youth speaker at the television talk show: "Youth Speaks" of the Broadcasting Corporation of Oyo state (BCOS), as well as speaking at events organized for public secondary schools in Oyo state to encourage, counsel and motivate youths. I earned a Bachelor of Science degree in Politics, Philosophy and Economics, from the Obafemi Awolowo University, and hold a certificate in Youth Reproductive Health from the USAID and John Hopkins Bloomberg organized Global Learning Centre. I have occupied several leadership positions throughout his life. While in high school, I was the class governor of the class throughout all the years, as well as heading the Literary and Debating society, Press club and Peer Educator's club. While in College, I was elected the Public Liaison Officer of the National Association of Political Science Students, Obafemi Awolowo University chapter, and was also made the class governor of the class for the second and third year. I also headed editorial groups, and was a member of several electoral commissions. I was also a reporter and editing team member of "Ripples magazine," which was a student based magazine, and was the Advert Manager and contributory editor of a nutrition based magazine, called, "Nourriture Magazine." I have volunteered for several organizations including UNICEF and Populations Council, and is also a Human Rights advocate. I belong to several networking groups including One Young World, Taking it Global, British Council Global Change-makers, amidst others.
I helped reduce mortality especially that of women and children by jointly organizing blood donation drives as a member of the Alpha Club, holding records of over 496 and 500 pints of blood in 2011 and 2012, as well as organizing rallies and events to promote gender equality, visiting and contributing to the development of orphanages, and organizing empowerment symposia.
Currently, I am a Youth Ambassador of the European Access Network, and is working on researches to improve education accessibility in Africa, towards the World Congress on Access to Post-Secondary Education, and is also a Social Entrepreneur working on making clean water much more available in Africa, improving sanitation and promoting global peace. I have led several projects and have been selected to attend conferences all over the world.
To view their complete profiles, Click Here.
Visionary Leadership
Student Progress
We had 14 students from 7 countries complete a total of 23 books in September. These students were from Botswana, Cameroon/USA, Ethiopia, Mali, Nigeria, Rwanda and Uganda.
Minny Nkwe (Botswana)
* Real Magic
Kuma, Emmanuel Fangyong (Cameroon/USA)
* Awaken the Giant Within
* Empires of the Mind
* How to Win Friends and Influence People
* Real Magic
Asrat Worku (Ethiopia)
* Success Through a Positive Mental Attitude
Modibo Dembele (Mali)
* Maximum Achievement
Adedamola Adejobi (Nigeria)
* As A Man Thinketh
* Jonathan Livingston Seagull
Ugwu Emeka Benjamin (Nigeria)
* As A Man Thinketh
* Jonathan Livingston Seagull
Eze Emmanuel Chukwudi (Nigeria)
* As A Man Thinketh
* Jonathan Livingston Seagull
Afere Alaba Lawrence (Nigeria)
* Starting and Running Your Own Farm Business
Akinrinlewo Adepeju Mariam (Nigeria)
* As A Man Thinketh
* Jonathan Livingston Seagull
Michael Olumekor (Nigeria)
* As A Man Thinketh
* Jonathan Livingston Seagull
Mutiu Damilola Samuel (Nigeria)
* How to Win Friends and Influence People
Olaoluwa Samuel (Nigeria)
* Nonviolent Communication
* Seven Habits of Highly Effective People
Placide Kibogo (Rwanda)
* Real Magic
Harriet Opondo (Uganda)
* The Complete Idiot's Guide to a Health Relationship
Graduates
Minny Nkwe (Botswana) completed Level One
Kuma, Emmanuel Fangyong (Cameroon/USA) completed Level One
Placide Kibogo (Rwanda) completed Level One
Statistics
New Enrollments
5 enrolled in September
48 enrolled in 2013
Book Assessments
23 in September
193 in 2013
Books Shipped
7 in September
126 in 2013
Cost of Books
$147.30 in September
$2,516.03 in 2013
You Make It Possible
We extend a special thanks to the following individuals and/or organizations who contributed to IIGL last month. Your ongoing support makes this work possible.
Deb Silver (Israel)
The Nathan and Lily Silver Family Charitable Fund (Canada)
Edmee DiPauli (UK)
Deb Rosen (USA/WI)
David Banner (USA/WI)
Janis Thayer (USA.NC)
Lynne Murguia (USA/AZ)
Bob Freedman (USA/AZ)
Charles Betterton (USA/AZ)
Corine Wilson (USA.FL)
Lily Ann (USA/GA)
John Hornecker (USA/NC)
Wanda Gail Campbell (USA/AL)
DM Tilley (USA/AL)
Michael Lightweaver (USA/NC)
Margie Tice (USA/HI)
Janae & Barry Weinhold (USA/NC)
Naomi Stauber (USA/ME)
Make A Difference
Dream Team 22
In January 2009 we launched a new idea which blends two previous endeavors: The Master Mind Group and the 22 Experiment. We are calling this Dream Team 22 and our goal is to have 220 people contributing $22 per month. We understand that money is energy and that to sustain and build IIGL we need a lot of people pouring their energy into this endeavor on a regular basis. We also know that not everyone can afford to commit $22 a month – especially our students, who live in countries with economies in which this amount can be equal to a weeks' salary. So we are offering two options for those who wish to become a part of the Dream Team. One can commit to a $22 a month contribution or to spending 22 seconds each day holding the vision of IIGL becoming financially sustainable by the end of 2009.
Will you join the Dream Team and help us create an energetic foundation to support the transformational work of IIGL? You can really make a difference in the world by making a modest contribution of time or money. To make the $22 a month commitment or a one time donation, click the link below. To become a member of the Dream Team 22 by committing 22 second a day to help us hold the vision, contact Deb for details: drosen2@wi.rr.com
Checks on US banks, payable to the International Institute For Global Leadership, can be mailed to PO Box 18909, Asheville, NC. 28814, USA. Contributions may also be made by credit card by clicking the link below. Contributions are tax deductible under the 501 (c) 3 tax code of the United States Internal Revenue Service.
To Contribute By Credit Card, Click Here
Newsletter Archive: Click Here to view archived issues of the Global Leadership News