International Institute For Global Leadership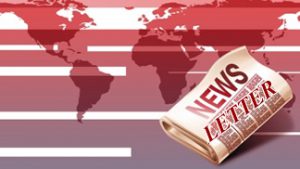 Issue #136* April 2013
www.global-leadership.com
Asheville, NC. USA
Guest Editorial
A New Milestone for IIGL
Noeline Kirabo (Uganda)
noelinekirabo@yahoo.com
As we begin a new phase in IIGL with a new incoming board, we have set ourselves up for greatness and greater heights. By hosting the first annual leadership conference on the African continent on March 1-3, 2013 we have opened the door to possibilities that have so far been held as ambitions and ideas. We set the pace for generations to come and we commit ourselves to moving IIGL to the next level. We acknowledge that we are change agents and have a great role to play in human transformation.
We hold the firm belief that within this new era we will be able to set the process in motion and see more IIGL students lead initiatives and innovations. We trust in the divine to see us through this course of action, trusting that the divine being in us we can do all things and open the flood gates of a paradigm shift in our countries and generations. That which has begun will grow to replicate itself to the utmost ends of the earth.
We stand as witnesses to a great wave of transformation that is sweeping over the African continent and to youth all over the world. In this regard we affirm that we are indeed change agents and tools for transformation in our communities.
I hold this firm belief that we all are like timely magnetic forces drawing unto ourselves multitudes of young people with a yearning to do more for their communities. This is what connects us together across over 30 countries of the world. Now is the time to make our dreams a reality and to rise to the call for social change and transformation. If we all do our part and take our stand, the world is bound to be a better place.
We hold the intention to see a multiplication of conscious leaders across the globe as we each unveil our hidden potential and aim for our highest mark. We aim to build legacies that will offer hope and security to the generations after us. We embrace the universal oneness and uphold the dignity of all humanity. We set our eyes on the horizons as we eagerly a wait the dawning of a new day that is to be birthed in each of our hearts one day at a time. We are the leaders of today and we are the leaders of tomorrow. Destiny is in our hands and we choose to unfold its potential through our individual skills, talents, ambitions and pursuits.
We do not look for fulfillment out of ourselves but rather offer the solutions that people are looking for. We are like-minded people that support each other in every way that we can. We are a family, a system, a network and coordinated unit. We are open to new ideas and optimistic about the future.
You are one of us and we hold you in our hearts. Dream with us and we will run with you to your destiny. There is a wave of change and transformation across the earth and I am pleased to announce that you are part of this wave as you work towards developing global leadership in both big and small ways.
(This message was delivered "live" in Lagos, Nigeria on March 1, 2013).
What Our Students Are Saying
OSAYI UJUNWA LYNDA (NIGERIA)
Uju_babe@yahoo.com
I can best describe my few years as a student of IIGL as my years of radical transformation. It is not only that IIGL studies have greatly shaped my life for better but it has also opened doors of other opportunities for me in life.
Since I discovered IIGL and started their studies, most of the questions I use to ask myself have been answered. Questions like – will I ever live my dream life? Is it possible for me to be free from sicknesses? How can I be relevant in my society? Is it possible for me to be happy most of the time?
My leadership skills have also improved tremendously. In our home, I initiated a day in a year that we sit as a family, share our experiences throughout the year, encourage ourselves and pray together. At school, I work with a women empowerment organization as their training program facilitator. In my community, I have organized healthy living awareness programs among women both old and young. Recently, I started an initiative in my community that empowers women to live healthy lifestyles as there is a high incidence of teenage pregnancy and HIV/AIDS in my L.G.A. It was IIGL studies that empowered me to do all these. Many people who had known me for a long time are amazed at my "new self"; some including my close relatives are still finding it difficult to believe that I could change.
I have discovered myself the more. I now see myself doing things that I never believed I could do. IIGL studies have made me eager to learn more. I now believe strongly in constant and never-ending improvement and that when the student is ready the teacher will appear.
My reading culture has improved. I read more books now than before and I have been greatly helped. Also, my perception about life has changed. I have come to understand that the situation and circumstances surrounding my life are the products of my thoughts. So I determine what happens to me and the circumstances surrounding my life. I use to believe that fate determines what happen to a man and man has no control over the circumstances in his life. He should take and endure whatever comes his way. But the ideas I have gotten from my studies have made me to see that I am the designer of my life. My decisions not the conditions of my life determine my destiny. This awareness that I control whatever happens in my life has made me live my life daily with determination and courage. I am producing the results I want. I fall sick rarely because of this same awareness. When things that I don't desire come my way, this awareness of being in control makes me resolve them within a short time.
The idea of daily meditation is something I learned from the study that I cannot afford to lose. It has helped me greatly both spiritually and otherwise. It has helped to me improve my ability to concentrate or focus.
More importantly, my desire to live a life of impact in my generation has been strengthened these few years. Anywhere I find myself – among friends, in my class, at home, and in my community, I try to figure out how to use what I know or have to enrich others.
IIGL studies have indeed opened my eyes to the realities of life, transformed my life and made me a better person. I believe that I am yet to learn many other life transforming things as I move on in the studies.
I will ever remain grateful to IIGL.
What Our Students Are Reading
The Hidden Messages of Water
by Masaru Emoto ($11.87)
The Hidden Messages in Water is an eye-opening theory showing how water is deeply connected to people's individual and collective consciousness. Drawing from his own research, scientific researcher, healer, and popular lecturer Dr. Masaru Emoto describes the ability of water to absorb, hold, and even retransmit human feelings and emotions. Using high-speed photography, he found that crystals formed in frozen water reveal changes when specific, concentrated thoughts are directed toward it. Music, visual images, words written on paper, and photographs also have an impact on the crystal structure. Emoto theorizes that since water has the ability to receive a wide range of frequencies, it can also reflect the universe in this manner. He found that water from clear springs and water exposed to loving words shows brilliant, complex, and colorful snowflake patterns, while polluted water and water exposed to negative thoughts forms incomplete, asymmetrical patterns with dull colors. Emoto believes that since people are 70 percent water, and the Earth is 70 percent water, we can heal our planet and ourselves by consciously expressing love and goodwill.
Students In Action
On March 1-3, 2013 a new IIGL milestone was implemented. The first International IIGL Conference, called "Creating a Better Tomorrow", was held in Lagos, Nigeria. Felix Iziomoh, IIGL National Coordinator for Nigeria coordinated the efforts along with the 2012-2013 IIGL Executive Officers. Felix also had a dedicated team from the IIGL Nigerian chapter helping him with all the logistics and organization. Day One of the meeting was an open planning meeting where 45 attendees listened to different keynote speakers, followed by small group discussions about Leadership in Preparing for a Better Tomorrow. Participants also offered suggestions to IIGL for future educational and project ideas. One of the highlights of Day One, was the reading of her own poem by Charlotte Kabera (Uganda), a future IIGL student. Day Two was a day-long learning session facilitated by IIGL contributor and Vice President Kathleen Oweegon (NM/USA) on "Tools for Conflict-Free Communication." There were 51 attendees who all thoroughly appreciated the topic and the outstanding expertise Kathleen offered. Finally, Day Three was the IIGL Annual meeting attended by 14 IIGL Nigerian students, incoming Vice President, Felix Iziomoh from Nigeria; incoming Treasurer, Charles Kabera from Rwanda, incoming Communications Secretary Kathleen Oweegon, and chaired by President Noeline Kirabo from Uganda. For almost an hour of this meeting, Staff and incoming Vice President Nicole "Lindzee" Lindholm (TN/USA) and incoming Recording Secretary Judith Royer (SC/USA) were able to "attend" via Skype and participate with the group in Lagos! During the Annual meeting, the 2013-2014 IIGL Board of Directors was officially voted in.
Valuable Resources for Personal & Planetary Transformation
Taking It Global
http://takingitglobal.org/community/members.html
TakingITGlobal.org is an online community that connects youth to find inspiration, access information, get involved, and take action in their local and global communities. It is now the world's most popular online community for young people interested in making a difference, with hundreds of thousands of unique visitors each month. TIG's highly interactive website provides a platform for expression, connection to opportunities, and support for action. Join now and connect with thousands of other young people around the world!
News
Congratulations to the newly elected 2013-2014 IIGL Board of Directors. They will begin office on April 1, 2013.
Executive Officers
Noeline Kirabo – President (Uganda)
Felix Iziomoh – Vice President (Nigeria)
Lindzee Lindholm – Vice President (USA)
Kathleen Oweegon – Communications Secretary (USA)
Judith Royer – Recording Secretary (USA)
Charles Kabera – Treasurer (Rwanda)
Board Members
Afere A Lawrence (Nigeria)
Bereket Alemayehu (Ethiopia)
Yieh Idette Gwain (Cameroon)
Kennedy John Offor (Nigeria)
Francis Okeny Silvio (Norway/Sudan)
Kosi Sepénou Davui (Togo)
DM Tilley (USA)
President Emeritus
Wanda Gail Campbell (USA)
Paa Inkumsah (Ghana)
Meet Our New Students
We are please to welcome two new active students this month. They are from Cote d'Ivoire and Nigeria.
Sokona Christelle Kone (Cote d'Ivoire)
I take comfort in learning and I enjoy stimulating discussions. I ache at seeing others hurt regardless of where they may be, but I must confess that time and time again, I cowardly convince myself that I cannot do much, knowing deep inside I could do a little bit more each day. I love spending time with friends, family, and open-minded nonjudgmental individuals.
When it comes to books, I have read many interesting ones but I am not sure I could pick a favorite one from the top of my mind; however, Une si longue lettre (So long a letter) by Mariama Ba ranks high up there with the best of them.
My goal in life is to be happy and, in the process, hopefully help others be happy as well. I do believe that we have a tendency to undervalue what we have and I try my best to control that predisposition in my life. Yet, I find that I am most happy when I help make others happy.
I am a staunch proponent of providing access to a sound and ethical education to all, and I hope that by the sunset of my life, I will have helped just a tad bit in that endeavor.
I love traveling and I look forward to the opportunity of one day travelling all over the globe and having the privilege of experiencing the beautiful cultures we are lucky to have on earth. I enjoy eating "quality" food and I take pleasure in learning how to cook new dishes or creating my own.
I have a burning desire to study for a Ph.D. in the social sciences or the field of education, but with the rising cost of higher education in spite of the global economic crisis, that dream has been, hopefully only temporarily, ranged away in a drawer. I am hoping that with the increase in online certificates and diplomas, a school might soon decide to provide that opportunity free of charge online or at least at a reasonable cost.
I like learning about new gadgets, watching NBA, soccer and tennis matches, and being online. As a generation, we have at our fingertips a load of information and opportunities simply because of the World Wide Web. It is experiencing astonishing improvements each second and it never ceases to amaze me. As with most things in life, it also comes with its own challenges. Yet, having access to it is critical and I cannot imagine myself without it anymore. As I often say, I can let go of the television screen and any stereo equipment; all I need is a computer and access to the Internet.
In summary, I am easygoing, a dreamer at times, yet one that seeks stability and avoids unnecessary risks. I like being home, putting a smile on people's face, eating, enjoying tea and all of that around an engaging game of scrabble or other word games.
Nelson Apochi Owoicho (Nigeria)
My name is Nelson Apochi Owoicho, an indigene of odugbo in Apa local government area of Benue state Nigeria. Am the third child and the first son in a family of six. As a young child who lost his father at an early age, I was driven to take up the responsibility of leader in the family. The task of keeping the family together and ensuring that we all are hopeful for a better future, this has embolden me and created in me a high sense of confidence and a tenacity to succeed against all odds in life.
My dream is to create educational and leadership entities that can influence this generation and beyond and my primary goal in life is to be a man of value that can influence and mould minds that would create changes in every area they find themselves. My primary focus is education, leadership and family, this I believe would be the strategic and primary tool to make this dream and goal a reality and this is also is the bedrock for any lasting solution to our problems.
The search for value, influence and excellence has led me through various development stages. As a student in the university, I was a team member and also director of special duties in Students In Free Enterprise SIFE a nonprofit, nongovernmental organization, we carry out community based programs. With SIFE UAM, I was involved in projects such as PREP: Prison reform and entrepreneurship program, E-Drift: Entrepreneurship drift for youths, WIFE: women in free enterprise and many other projects that have a far reaching impact in our community.
As zonal coordinator of the Nigeria Christian Corpers Fellowship, a religious based organization, I attended various leadership training and conferences. I also jointly created and facilitated the first ever ikire/apomu youth conference which was a huge success and a tremendous impact.
As a member of National Anti-Corruption Volunteer Corps NAVC a community development and sensitization unit of Independent Corrupt Practice Commission ICPC, we developed and executed a thousand foot match against corruption packaged with sensitization programs.
I have been a teacher in various capacities. As a class teacher I was privileged to mould young minds and work as a team with my coworkers. As a head teacher I was able to harness the power of my team and lead them to achieve laid down goals and objective and creatively break new grounds. Currently am heading a farm, a position that is challenging and demands specific, strategic and proficient managerial abilities to meet up expectations, with this exposures and experiences, I grow daily, adding value to myself in order to effectively and creatively impact and influence my world.
I love to write poems and articles and I would want to be prolific writer, I love to read a lot and the most inspiring book for me so far is the bible, I play chess which I find thrilling and I also love to dance and sing and having fun with friend and family. I love life and expect everyone to live it to the fullest. My desire in life is to teach and show people how to be themselves.
Student Progress
We had 10 students from 5 countries complete a total of 19 books in March. These students were from Cote d'Ivoire, Ethiopia, Nigeria, USA, and Zimbabwe.
Sokona Christelle Kone (Cote d'Ivoire)
* Jonathan Livingston Seagull
* As A Man Thinketh
* PsychoCybernetics
Abraham Tura Belachew (Ethiopia)
* Success Through a Positive Mental Attitude
Adedeji Adedoyin (Nigeria)
* Goals!
* Unlimited Power
* The Law of Attraction
* Goal Setting 101
Anthony Ayoade (Nigeria)
* Projections of the Consciousness
Edwin Joel (Nigeria)
* Fire in the Soul
* Meeting Excellence
Ejikike Chinenye (Nigeria)
* Success Through a Positive Mental Attitude
Owoicho Apochi Nelson (Nigeria)
* Jonathan Livingston Seagull
* As A Man Thinketh
Ugbekile Chuks Friday (Nigeria)
* Leadership for Dummies
Nicole "Lindzee" Lindholm (USA)
* The Change Handbook
* Quiet: the power of introverts in a world that can't stop talking
Busani Sibindi (Zimbabwe)
* Leadership for Dummies
* Seven Habits of Highly Effective People
Reactivated Students
Abraham Tura Belachew (Ethiopia)
Busani Sibindi (Zimbabwe)
Graduates
The following students completed one level of study this month
Osayi Ujunwa Lynda (Nigeria)
Level Three
Adedeji Adedoyin (Nigeria)
Level Two
Statistics
New Enrollments
6 in March
17 enrolled in 2013
Book Assessments
19 in March
57 in 2013
Books Shipped
32 in March
51 in 2013
Cost of books
$562.23 in March
$1,008.46 in 2013
You Make It Possible
We extend a special thanks to the following individuals and/or organizations who contributed to IIGL last month. Your ongoing support makes this work possible.
Deb Silver (Israel)
Edmee DiPauli (UK)
Felix Iziomoh (Nigeria)
Afere Lawrence (Nigeria)
Deb Rosen (USA/WI)
Janis Thayer (USA.NC)
Thomas Miller (USA/MI)
Lynne Murguia (USA/AZ)
Charles Betterton (USA/AZ)
Corine Wilson (USA.FL)
Lily Ann (USA/FL)
Margie Tice (USA/HI)
John Hornecker (USA/CA)
Wanda Gail Campbell (USA/AL)
DM Tilley (USA/AL)
Michael Lightweaver (USA/NC)
Janae & Barry Weinhold (USA/NC)
Bela B and Clara Nevai Charitable Foundation (Hungry)
Julie Loosbrock (USA/WI)
Make A Difference
Dream Team 22
In January 2009 we launched a new idea which blends two previous endeavors: The Master Mind Group and the 22 Experiment. We are calling this Dream Team 22 and our goal is to have 220 people contributing $22 per month. We understand that money is energy and that to sustain and build IIGL we need a lot of people pouring their energy into this endeavor on a regular basis. We also know that not everyone can afford to commit $22 a month – especially our students, who live in countries with economies in which this amount can be equal to a weeks salary. So we are offering two options for those who wish to become a part of the Dream Team. One can commit to a $22 a month contribution or to spending 22 seconds each day holding the vision of IIGL becoming financially sustainable by the end of 2009.
Will you join the Dream Team and help us create an energetic foundation to support the transformational work of IIGL? You can really make a difference in the world by making a modest contribution of time or money. To make the $22 a month commitment or a one time donation, click the link below. To become a member of the Dream Team 22 by committing 22 second a day to help us hold the vision, contact Deb for details:
drosen2@wi.rr.com
Checks on US banks, payable to the International Institute For Global Leadership, can be mailed to PO Box 18909, Asheville, NC. 28814, USA. Contributions may also be made by credit card by clicking the link below. Contributions are tax deductible under the 501 (c) 3 tax code of the United States Internal Revenue Service.
To Contribute By Credit Card, Click Here
Newsletter Archive: Click Here to view archived issues of the Global Leadership News