International Institute For Global Leadership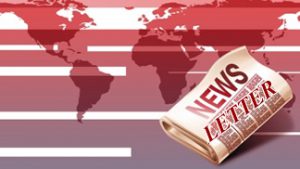 Issue #202 * October 2018
www.global-leadership.com
Asheville, NC USA
Guest Editorial
PsychoCybernetics
Benjamin D. Yeagar (Liberia)
byeagar@yahoo.com
Maxwell Martz insists in the book, "PsychoCybernetics" that we are all built with the success mechanism however; our personality needs to be worked on because to a large extent, it influences how much and to what extent we succeed in life. He also stated that if our self-image is distorted, scared and inferior, it would affect our drive to succeed unless we are total healed from those distorted, scared and inferior Self-image. He also insists in the book that psychology robs humanity of its soul makes us to think we are only machine and electrons. Below are some of my favorite quotations and personal insights:
"It was as if personality itself had a face. This is nonphysical. Face of personality seemed to be the real key to personality change. If it remained scarred, distorted. Ugly or inferior, the person himself acted out this role in his behavior regardless of the changes in physical appearance."
This quote for me is revolutionizing because it hits you to the core as you come across it. I believe working on the nonphysical face of my personality, I would be able to change many things in my personality which would affect my environment and circumstances. As an African and a human being, I am always tempted to accurse people and the circumstances of my life as being sole responsible for the problems I go through as a human being but with this recognition of the nonphysical face of my personality, I can now work on changing and repairing that distorted part of my personality so that it would have a direct result on my environment and circumstances.
"The self-image is the key to human personality and human behavior. Change the self-image and you change the personality and the behavior."
The self-image as being the key to human personality and human behavior is big reliever for me because I do most of teachings about change and personal/human development so I think this quote has helped me in many ways because I would focus on working on people self-image which in turn will impact their behavior. I many fight to change people behavior without changing their self-image which has made me to have little result in my pursuit as public speaker.
"Expand the self-image and you expand the area of the possible. The development of an adequate, realistic self-image will seem to imbue the individual with new capabilities, new talents and literally turn failure into success."
This has tremendous lesson imbedded into it because it clearly tells me that real success is only achievable when we develop and expand our mind because it is in our mind that the possible of success resides. No matter what possibilities that would be available to me, if my mind is closed and locked, I can only achieve little or nothing at all so the best investment I can make as a person is invest on my self-image.
(Benjamin is a Level One Student).
What Others Are Saying
Ajeigbe Aremu Jimi Rexford (Nigeria)
rexajeigbe@gmail.com
How have I Changed?
I believe there has been tremendous changes in me physically, mentally, socially and spiritually. Physically, I can say that I have developed and enhanced my body by exercises which have given me endurance, strength and flexibility. Though I used to indulge in some exercises occasionally, I have now got convinced and have ensured that exercises are part and parcel of my daily routine. I have also been able to change some of my diet though there are those which are quite controversial. I can also add that I am a better manager of stress that I find it rather unbelievable. Imagine that I do not feel worked up and even for the past two months, my family and I have been surviving despite the fact that there was no savings to rely on and I never got any salary. Wonderfully, I just do not know how we seemed to be attracting favors from helpers who have been showing concern and care.
Mentally I have also changed drastically as I now read with clear understanding. Unlike those days when I will finish a book and just forget all about it, I now assimilate everything I read and may have to go over and over to ensure that I have gain even more than enough and to be able to utilize or apply all the ideas conveyed. My reading habit has changed from being casual to being a real serious business that has been infectious in my family. No day passes without my being engrossed in reading; a development that has seen me losing interest in watching films or spending precious hours watching the television except for news and some rather important documentaries. As a student of meditation and visualization, the acquired new knowledge has opened new vistas for me which are fast changing my outlook and perception of things. The new information on mirroring, modeling, anchoring among others have put me in a better position to change every situation I encounter.
Socially and emotionally, there have been several changes in me. Firstly, I strongly believe that my communication skills have changed for the better. I can now communicate with a flair which was missing. At home, I have an intrinsic sense of security by the serene and conducive being created daily by my attitudes and actions these days. We live in a very comfortable environment where one can easily feel the warmth of love radiating.
Spiritually, my concept about religion has greatly changed. Some previously known facts have been reinforced. I am now able to clarify my values and backed by universal basic principles, I am sure that I am more disciplined, self-controlled and a serious individual who is on the way to success, that road always under construction. My commitment to lofty ideals has also been enlarged and I feel committed to accomplish feats more than before. My study life has also changed dramatically that I spend more time study while at the time I have ample time for my spiritual exercises such as praying, fasting and meditation. My heart knows no bounds in expressing gratitude to the idea and wisdom of the founder of IIGL. The Level One and Two books are such that they bring about unique changes in an individual propelling him or her towards self-realization, actualization and achievement. I have had profound changes in all aspects of life.
What Our Students Are Reading
Ageless Body, Timeless Mind Dr. Deepak Chopra $14.83
There is nothing inevitable about aging that is the inspiring message from Dr. Deepak Chopra. "We are not victims of aging, sickness, and death. These are part of the scenery, not of the seer, who is immune to any form of change. This seer is the spirit, the expression of eternal being." The basis for his belief, Chopra states, is quantum physics and the work of such scientists as Heisenberg, Bohr and Einstein, with whose help Chopra proposes to tell us how to stave off the inevitable changes brought on by mortality and the passing of years. He advises on how to "defeat entropy," to "believe" enough to offer palpable resistance to processes of physical alteration, and to "reinterpret your body" such that renewal will come of it. He himself believes in "a land where no one is old," and where "we create our bodies as we create the experience of our world."
Students/Graduates In Action
Level One Student Teaches Children Personal Hygiene in Nigeria!
IIGL Level One student Fawolu Lilian (Nigeria) lilian.springboard@gmail.com shared "Poor Health among children is resulted from the lack of awareness of the health benefit of Personal Hygiene. The future of a society depends considerably in the health of its children." In a recent event, Lilian taught Children learn how to properly wash their hands with soap and water, Good hygiene, side effect of poor hygiene, types of personal hygiene and lots more. At the end of the event, children went home with soap and a tooth brush. Lilian said, "I can not thank NELIS Nigeria and DURIAN Children Space enough for making this a reality." Congratulations Lilian!
Valuable Resources for Personal & Planetary Transformation
UN Youth Department of Economics and Social Affairs
un.org
The Focal Point on Youth, UN Program on Youth, falls within the Division for Inclusive Social Development (DISD) of the United Nations Department of Economic and Social Affairs (UNDESA). Within the United Nations system, the Focal Point on Youth aims to build an awareness of the global situation of young people, as well as promote their rights and aspirations. The Focal Point also works towards greater participation of young people in decision-making as a means of achieving peace and development. We are part of the Social Inclusion and Participation Branch of DISD. You can reach us by email at youth@un.org. The mission is mainly based on the World Program of Action for Youth. The fifteen fields of action identified by the international community are: education, employment, hunger and poverty, health, environment, substance abuse, juvenile justice, leisure-time activities, girls and young women and the full and effective participation of youth in the life of society and in decision-making, as well as globalization, information and communication technologies, HIV/AIDS, armed conflict, and inter-generational issues. The Focal Point on Youth works to:
Enhance awareness of the global situation of youth and increase recognition of the rights and aspirations of youth; Promote national youth policies, national youth coordinating mechanisms and national youth programs of action as integral parts of social and economic development, in cooperation with both governmental and non-governmental organizations; and Strengthen the participation of youth in decision-making processes at all levels in order to increase their impact on national development and international cooperation.
News
Go to Greatnonprofits.org and Help IIGL!
If you love our work then tell the world! You have an opportunity to help us make even more of a difference in our community. GreatNonprofits-a review site like TripAdvisor-is honoring highly reviewed nonprofits with their 2018 Top-Rated Awards. IIGL has been on the Great NonProfit Top-Rated Nonprofits List for the past 5 years! Let's do it again! Please help us raise visibility for our work by posting a review of your experience with us by their deadline of October 31, 2018! Students, Graduates Donors and Board members are all invited to submit a testimonial. All reviews will be visible to the public. It's easy and only takes 3 minutes! Click here to get started: http://greatnonprofits.org/reviews/write/international-institute-for-global-leadership-inc
IIGL Book Now Available in Paperback!
The IIGL Board of Directors is happy to announce that our 1st IIGL book, "Creating Your Path Through Leadership" is now available both on Kindle and in Paperback on Amazon.com! Check it out! A portion of each purchase is deposited to IIGL as a Royalty payment. Here's the link: https://www.amazon.com/s/ref=dp_byline_sr_book_1…
Meet Our New Students
We had 4 new students this month
Samaila Ibrahim (Nigeria)
I was giving birth to in Minna, present day Niger State, Nigeria. As a son of a Nigerian Police Officer, I have the privilege to travel through the Middle-belt and some parts of the Yoruba land in Western part of Nigeria. I started my primary education in 1984, and later moved to Government Unity Secondary School in Kwara State, North Central of Nigeria. On 29th of September 1996, a new chapter opened in my life as I journeyed to the North-East of Nigeria, where my parents extracted from; I was living with my Father's younger brother in Adamawa State.
Odoji Oluwafemi Stephen
I am a an educationist, a volunteer worker, project manager, founder of Odotech Resource Network, a mentor and advocate for gender equality with strong passion for promoting opportunity for women and girls. I am a state ambassador of the Olusegun Obasanjo presidential library, I believe that to achieve the SDG's women and youth leadership inclusion and entrepreneurship must be encouraged because most women face barriers that limit their contribution and hamper their progress. That is why the issue of women and youth empowerment is important to me because I believe that providing opportunities for women to better their business, education or health and general well-being have multiplier effect, because a woman multiplies the impact of an investment made in her life by extending the benefit to the world around her, creating a better life for her family and building a stronger community.
Asaju Bamidele Simeon (Nigeria)
I am Asbam (an extract from my first and middle name). I am the first in the family and an only child from both parents (my parents were never married). The rest of the children from my parents are my half brothers or sisters. I am 6ft 1inches and dark in complexion, with an excellent social skill. I possess strong organizational, analytical and the ability to multi task. I have a first rate research aptitude. I love reading, writing and travelling a lot. I intentionally pick the type of friends I keep. At my leisure time, I ask myself questions and get try to get answers, watch cartoon a lot too. I cook excellently well. I like doing most of the home chores except ironing my clothes myself. I am a good communicator. I desire to become a famed author in the soon. I'm starting an organization that will help secondary school students put into use all knowledge they acquire from school, the Nation Builders Foundation. And it's going to spread across Africa in a matter of time.
Alozie Stanley Uba (Nigeria)
I am 34 years old. I possess OND and HND in electrical electronic engineering, from Federal Polytechnics Nekede Owerri, Imo State Nigeria. I am from Aboh Mbaise local government of Imo state and I live in Lagos state. I am single and looking forward for a beautiful girl to marry. I currently work with an NGO in Lagos Nigeria. I am from a polygamous family. I am a youth with enthusiasm in youth development and empowerment. I pay good attention to detail, integrity and consistency is my watch word. I am a good team player with strong analytical mind. I am social in nature and is willing to the right thing at the right time. I am God fearing and respects the right of people, both old and young.
To view complete profiles, Click Here
Visionary Leadership
Student Progress
We had 12 students from 4 countries complete a total of 17 books in September. These students were from Liberia, Nepal, Nigeria and Zimbabwe.
Benjamin Yeagar (Liberia)
* Keys to Success
Pema Rinji Sherpa (Nepal)
* Maximum Achievement
Tony Adeyemi (Nigeria)
* Keys to Success
Samaila Ibrahim (Nigeria)
* As a Man Thinketh
* Jonathan Livingston Seagull
Chinonso Ericson Judith (Nigeria)
* Giant Steps
Ocheja Linus Lawrence (Nigeria)
* Ageless Body, Timeless Body
Ukwandu Ogechi Perpetua (Nigeria)
* Success through a Positive Mental Attitude
Ajeigbe Aremu Jimi Rexford (Nigeria)
* This Child will be Great
* Unlimited Power
Asaju Bamidele Simeon (Nigeria)
* As a Man Thinketh
* Jonathan Livingston Seagull
Odoji Oluwafemi Stephen (Nigeria)
* As a Man Thinketh
* Jonathan Livingston Segull
Alozie Stanley Uba (Nigeria)
* As a Man Thinketh
* Jonathan Livingston Seagull
Cheurombo Pswarayi (Zimbabwe)
* Maximum Achievement
Graduates
Ajeigbe Aremu Jimi Rexford (Nigeria) completed Levels Two and Level Three
Statistics
New Enrollments
2 enrolled in September
31 enrolled in 2018
Book Assessments
17 in September
112 in 2018
Books Shipped
8 in September
54 in 2018
Cost of Books
$168.80 in September
$1,105.43 in 2018
You Make It Possible
We extend a special thanks to the following individuals and/or organizations who contributed to IIGL last month. Your ongoing support makes this work possible.
Lilly & Nathan Silver Fund (Canada)
Deb Silver (Israel)
Lynne Murguia (USA/AZ)
Naomi Stauber (USA/AZ)
John Hornecker (USA/NC)
Michael Lightweaver (USA/NC)
David Banner (USA/WI)
Deb Rosen (USA/WI)
Patrice Zorn (USA/WI)
Make A Difference
Dream Team 22
Please join Dream Team 22 as our goal is to have 220 people contributing $22 per month. We understand that money is energy and that to sustain and build IIGL we need a lot of people pouring their energy into this endeavor on a regular basis. We also know that not everyone can afford to commit $22 a month – especially our students, who live in countries with economies in which this amount can be equal to a weeks' salary. So we are offering two options for those who wish to become a part of the Dream Team. One can commit to a $22 a month contribution or to spending 22 seconds each day holding the vision of IIGL becoming financially sustainable by the end of 2018.
Will you join the Dream Team and help us create an energetic foundation to support the transformational work of IIGL? You can really make a difference in the world by making a modest contribution of time or money. To make the $22 a month commitment or a one time donation, click the link below. To become a member of the Dream Team 22 by committing 22 second a day to help us hold the vision, contact Deb for details: drosen2@wi.rr.com
Checks on US banks, payable to the International Institute For Global Leadership, can be mailed to IIGL, 11537 N. Lake Shore Drive, Mequon, WI 53092 USA. Contributions may also be made by credit card by clicking the link below. Contributions are tax deductible under the 501 (c) 3 tax code of the United States Internal Revenue Service.
To Contribute By Paypal, go to www.paypal.com and make donation to iigl.globalleadership@gmail.com
To Contribute By Credit Card, Click Here