International Institute For Global Leadership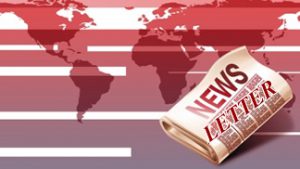 Issue #201 * September 2018
www.global-leadership.com
Asheville, NC USA
Guest Editorial
The Millionaire Mind
Vivian Muciri (Kenya)
Muciri.vivian@gmail.com

The main idea that the author is making is the lifestyle that set the millionaires on a path towards success. The author shares statistics that he has gathered over the years about the operation and lifestyle of the millionaires and what set them apart. Also from numerous interviews that he has listed in the book. The author states various principals that most millionaires use to govern their life. He also give practical examples of what is necessary to get anyone to become a millionaire such as what is important when it comes to growing wealth. It's a book that is worth every cent while reading through it because the author is more practical on what these millionaires that he was studying were doing to get where they are one. It also gives you insight and examples that are designed to help you grow and set you in a journey of becoming a millionaire. Here are some of the highlights I found to be important:
"Millionaires love their careers." This is very essential because we can only do and give our best when we love what we do. Also having discovered our purpose forces us to work on what we are passionate about. The author made the statement upon a chapter where he was focus on the life of Mr. Warren. The author stated that Mr. Warren was able to perform at his best due to the love of his business. Most of the time in life this is an area we tend to negate and instead of focusing on doing what we love we tend to focus on doing what pays the bills. Having the security of income has become more important than working on what we love. This statement was a challenge and a reminder for me on the importance of developing ourselves into a career that we love. This is because once we do this we shall be able to enjoy what we do and hence don't look at it as a means towards an end, hence giving us the leeway to grow in what we do, pursue to become better and better in the process.
"They have a lot with convincing them that they do have the potential to succeed." This statement had a profound impact on me. This is because at time I felt that I was not adequately equipped for a specific task and would feel like I might fail. Despite having this major fear of failure. Most of the time when I was able to move past this fear and the inadequacies within me, I would surprise myself when I manage to succeed in the assignment. The statement was a reminder that there is need to realize that we have the potential to succeed in anything we set our mind to do or through any challenges that might come our away. This was a challenge and a remind for me that before I let doubt or fear linger in my head I need to first close my eyes and remind myself that I do have potential.
"You know intuitively that you can succeed." Through this statement the author was trying to emphasis the importance of relaying on our inner gut. He stated that most of the millionaires listened to their inner guts and knew they will succeed. The author also reminded us of the importance of this gut not only on the succeeding part but also on the decision making part. This is one of the areas that I personally need to develop and learn to listen to my inner gut. Because sometimes I rather look at the external environment and try to judge situations based on that even if I have a strong personal affirmation that am going to succeed.
"You must learn how to motivate yourself constantly to overcome fear with courage." Throughout life I learnt that my biggest fear are self-imposed and none existence. Most of the time this fear was always the fear of the unknown and most of the battles I have had is within my mind. Sometimes these battles will cripple me in moving forward towards achieving something. This statement was important for me because it reminded me the need to always learn to motivate myself. It reminded me that I do not need to relay of on others or external factors to gain motivation; but the need to always learn to motivate myself from within in order to achieve this processes.
(Vivian is a Level Six student and the IIGL Recording Secretary).
What Others Are Saying
Aloys Hakizimana (Nigeria)
Aloyshakiziman00@gmail.com
Since the beginning of leadership studies provided by the International Institute for Global Leadership, the orientation of my life changed a lot. I could achieve many goals by reprogramming my mind in a positive way. Hereafter I can give two examples, but there are many other achievements arising out of the positive mind gotten from leadership studies. Before, I was blind-minded by the employment offered by others. After finishing the only two IIGL levels, I was already aware of a possibility of becoming my self-employer, as an attorney. After I learned the benefits of the mastermind alliance, I tried to convince my colleagues for founding an association of attorneys. Today, with the collaboration of three other lawyers, we have a law firm operating in Rwanda, and we have an ambition to open branches in other areas of the country (Rwanda) and the East African Community. Moreover, with the collaboration of 11 other lawyers and their spouses, we have founded an association "Tumenyane Solidarity" with an objective of social cohesion between members, saving and credit. Each family contributes 20,000 Rwandan Francs (around $25) per month. In the near future, I hope all lawyer members of Tumenyane Solidarity will join the law firm.
(Aloys is a Level Five student and IIGL Board Member)
What Our Students Are Reading
What God Wants Neale Donald Walsch $9.22
This book, from the author of the phenomenal New York Times bestseller "Conversations with God," is dangerous. Why? Because it explores with startling freshness the most important question you could ever ask and offers with breathtaking courage the most extraordinary answer you could ever imagine. That answer is so theologically revolutionary and spiritually empowering that it could change the course of human history. If embraced, it most certainly will change your life. There are people and institutions in the world, long in place and long in power, that want neither of these outcomes to occur. They would rather that you put this book down right now.
Students/Graduates In Action
ICLD offers 2nd Annual Leadership Workshop for High School Students in Nigeria!
IIGL President Emeritus and our first Graduate, Felix Iziomoh (Nigeria), flelixi@gmail.com now CEO of the International Centre for Leadership Development (ICLD) in Nigeria stated, "we are dedicated to see young people striving, taking leadership positions and setting up different projects of their choice in their schools. Last year, after the five days' workshop and two follow–ups, some of the projects selected included; implementing of school farm, donation of books, sporting materials and cleaning items. This year the International Centre for Leadership Development Nigeria in collaboration with the Lagos State Government Education District IV presented a successful 5 day Leadership and Entrepreneurship workshop for Secondary school students in August. The 5 day vacation program taught the 87 students from 10 different schools: Leadership skills, Vocational & career skills, Goal mapping for Academic success and internet safety. Congratulations to Felix and the partners and facilitators who were: Ayicrip Youths Prince Gideon OlanrewajuAjayi Olakunle Omadudu Oghenefejiro Josephine Ezekpo Stephnie Temitope Emiabata-Balogun Phillips Obuesi Obuesi Phillips Ibe Chris Chidi Saka Shukurat
#leadership #entreprenuership #goalmapping #saferinternet
Valuable Resources for Personal & Planetary Transformation
Malaria No More
Malarianomore.org
Malaria No More envisions a world where no one dies from a mosquito bite. More than a decade into their mission, their work has contributed to historic progress toward this goal. Now, they're mobilizing the political commitment, funding, and innovation required to achieve what would be one of the greatest humanitarian accomplishments ending malaria within our generation. Since their inception at the White House event that launched the U.S. President's Malaria Initiative in 2006 MNM has been mobilizing the political commitment, funding and innovation that has contributed to the world turning the tide against malaria. Today, MNM continues to influence national and global leaders and agendas, secure new funding, and galvanize action on malaria. They work with existing partners and inspire new ones to join the campaign to end malaria by identifying, adapting and inventing ways to advance global progress against this preventable, yet deadly and debilitating disease.
News
Hot off the Press! IIGL Book Now Available in Paperback!
The IIGL Board of Directors is happy to announce that our 1st IIGL book, "Creating Your Path Through Leadership" is now available both on Kindle and in Paperback on Amazon.com! Check it out! A portion of each purchase is deposited to IIGL as a Royalty payment. Here's the link: Creating Your Path Through Leadership
Meet Our New Students
We had no new students this month
To view complete profiles, Click Here
Student Progress
Visionary Leadership
We had 9 students from 4 countries complete a total of 15 books in August. These students were from Kenya, Liberia, Nigeria and Zimbabwe.
Diba Kosi Bilinga (Kenya)
* Keys to Success
* PsychoCybernetics
* Success through PMA
Vivian Muciri (Kenya)
* Business Adventures
Charles Kihia Mwangi (Kenya)
* Long Walk to Freedom
* The Naked and the Dead
* You just don't Understand
Benjamin D. Yeagar (Liberia)
* PsychoCybernetics
Anene Chikwado (Nigeria)
* The 7 Habits of Highly Effective People
Ogbaka Iji Friday (Nigeria)
* Goal Setting 101
Paul Dominic Nwakuma (Nigeria)
* Going Deeper
Ajeigbe Aremu Jimi Rexford (Nigeria)
* Leadership for Dummies
* The Law of Attraction
* The 7 Habits of Highly Effective People
Cheurombo Pswarayi (Zimbabwe)
* Unlimited Power
Graduates
Charles Kihia Mwangi (Kenya) completed Level Five
Statistics
New Enrollments
3 enrolled in August
29 enrolled in 2018
Book Assessments
15 in August
95 in 2018
Books Shipped
7 in August
46 in 2018
Cost of Books
$131.16 in August
$936.63 in 2018