International Institute For Global Leadership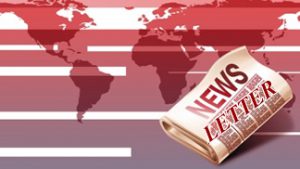 Issue #131 * November 2012
www.global-leadership.com
Asheville, NC. USA
Guest Editorial
Kishor Bajracharya (Nepal)
IIGL inspires me a lot for thinking positively in the different circumstances in my personal development. Things have been changed drastically in my life and my country since I became an IIGL student. Before I started these studies I was hurried to decide things and worried when things did not happened as I wish. After starting IIGL studies I learned much about positive thinking, doing good for others and developing my personal vision for life. In addition meditation helped me to balance mental status. It is so helpful too.
All books I read are worthy of knowledge. However I like to point out some books which encouraged me a lot. They are Success Through A Positive Mental Attitude by Nepoleon Hill.
It gives a clear picture about positive thinking, self confidence and hard working. Awaken the Giant Within, by Antony Robbins, this books clearly gives us the knowledge of positive thinking which brings us to decide clearly and rightfully. Real Magic by Dr. Wayne W. Dyer gives ideas about honesty, unconditional love, positive thinking and mutual cooperation. Unconditional life – discovering the power to fulfill your dreams by Dr. Deepak Chopara, Dr Chopara provides his medical services with spiritual quality. The spiritual knowledge helps patients to recover from his or her diseases soon. Spiritual knowledge helps patients to develop their willing power which enable them to get rid of his or her health problem and they are capable to confront painful diseases. I also believe that inner quality of a person makes him/her success in every field whether it is an organization or a family.
I have one experience of one training program which we started in a village near my city. This training is about forming a small farmer groups teach them to undertake group saving programs and conducting meetings so as to form a cooperative. At first my cooperative friends were afraid to conduct the training program. They have some negative views at the beginning as well. As I was leading the program I assure our colleagues that there would be a very good result after the training and the farmers will run a cooperative in a good manner. It comes true and they are actively running the cooperative in the village till now. The farmers were so happy to get the training and they honored all of us at the end of the training program. Our colleagues are so impressed with it. They started to believe in positive thinking and about its good result. I am so happy with this it all happens with the positive attitude and qualities that I learned from different books from the IIGL studies. (You can reach Kishor at kishor_bajracharya@yahoo.com)
What Our Students Are Saying
Dogbo Kofi Fafali (Togo)
fafali.dogbo@ymail.com
I am forever grateful to my bother Kosi Sepenou Davui, an IIGL graduate student and the national coordinator for Togo. Chapter Coordinator who introduced me to IIGL, the global family. Even though I am a Level One student, I can boldly declare that, for me, IIGL is the land of goodness, salvation and miracles. I have to confess that my beginning with IIGL was not easy since I need to fight for my daily food as well as getting money for the internet to send my assessments. Life is difficult for me and it is not easy for a jobless man to make both ends meet. But when I started, I am serious to keep my learning contract with IIGL. So I have to work on construction fields as a labourer in order to get 1.000 FCFA a day, the equivalent of US$ 2. No matter the roadblocks on my way, I decided to continue my life journey. Thus I erase words like « impossibility and discouragement » from my mind.
All the IIGL books are magic books. Yes, they work as real magic. I was so concentrated when I was reading '' Success Through Positive Mental Attitude." It is more than a book. I nicknamed it my BIBLE. This book forbids me not to accept poverty like a heritage. What a strong and life changing advice ! I am experiencing changes both physically and psychologically since I joined the IIGL community and I believe that God was waiting for this particular moment to accompany the changes with the knowledge I am acquiring. I am saying to all fellow students and Africans in particular that the limit is not the sky but far above the place where God dwells. wish long life and I say thanks to Michael Lightweaver, the giver of light, the board of Directors, the financial contributors and everyone who has contributed in making IIGL a success.
What Our Students Are Reading
Conscious Loving: The Journey Of Co-Commitment
Gay Hendricks & Kathlyn Hendricks ($10.88)
Here is a powerful new program that can clear away the unconscious agreements patterns that undermine even your best intentions. Through their own marriage and through twenty years' experience counseling more than one thousand couples, therapists Gay and Kathlyn Hendricks have developed precise strategies to help you create a vital partnership and enhance the energy, creativity, and happiness of each individual. You will learn how to: Let go of power struggles and need for control; Balance needs for closeness and separateness; Increase intimacy by telling the "microscopic truth"; Communicate in a positive way that stops arguments; Make agreements you can keep; Allow more pleasure into your life. Addressed to individuals as well as to couples, Conscious Loving will heal old hurts and deepen your capacity for enjoyment, security, and enduing love.
Valuable Resources for Personal & Planetary Transformation
United Communities of Spirit
origin.org/ucs.cfm
United Communities of Spirit is a global interfaith network, linking people of diverse faiths and beliefs who want to work with others to build a better world. Our aim is to promote awareness that all humanity is part of the same spiritual family. After logging in, you can choose from a host of options for ways to participate. As of 2/21/05, we have 8091 members, from 96 nations, in 232 faith groups. Of these, 239 subscribe to our "General" mailing list and 3317 subscribe to our occasional newsletter. UCS has been online continuously since January, 1996.
Meet Our New Students
We are please to welcome seven new active students this month. They are from Ghana, Nigeria, Philippines, Thailand & Uganda.
William K. Boateng (Ghana)
I was born and bread in Nima a suburb of Accra in Ghana on 10/11/1962 to Mr. Ernest Effah Boateng and Madam Theodora Lartey who hails from ghana. I started both my Primary and Middle School Education at Niam '3' Primary/Middle School. After completion of my middle school in 1976, I gained employment with the Ministry of Local Government as a Dispatch Clerk and whilst working as a Dispatch Clerk, I managed to attend evening classes after close of work to study with Royal Academy of Accountancy School and City Business Secondary/Commercial school both in Accra to obtain the G.C.E. 'O' and 'A' Level certificates and further took Secretairla courses at the Ghana Government Secretariate School where I further obtained Typist Grade Two, Senior Typist, Stenographer and Senior Stenographer Certificates and then went ahead to enroll with the Institute of Chartered Secretaries, U.K and took part in the foundation level course. As a serious and ambition person, whilst with the Ghana Police Service I took a study leave and left to the U.K. and gained admission to read Masters in Business Studies at the Trinity and All Saints University College, Leeds and affiliation of the University of Leeds in the United Kingdom, where I graduated with Post-graduate Certificate in Business Studies majoring in Human Resources Management. In the course of working as a Police Officer, I was again selected to take part in United nation Peace Keeping exercise in Bosnia Herzegovina from 1997 to 1998 where I discharge my duties effectively and was awarded UN Medal and Certificates for Keeping the Peace with the United Nation. My personal interest is to serve humanity and alleviate the poor from his poverty. I also like reading spiritual books which usually guide me to gain consciousness and awaken my latent powers within me. My goal is to acquire knowledge and skills in leadership training to enable me take the leadership mantle to serve my country men and also to be one of the leading leaders in consultancy in my country. I love playing football, swimming, reading novels, spiritual books and Bosnia Herzegovina, Switzerland and various parts in Africa such as Nigeria, Togo, Benin etc. I have also undertake training courses in Leadership skills at the Police Training School and for the past years occupying leadership role. During my work with the United Nation, I worked as a Police Monitor where I resettled displaced refugees and investigate various cases on abuse of human rights and criminal cases reported to the UN Observers. I also patrol breadth and length of Bosnia herzegovina observing movement of refugees. In the Police Service I worked at various department comprising Police Office and Accident Squad Units without any blemish records and I am currently in-charge of Police office and Accident Squad Unit at eh District Police Headquarters, Mampong-Akwapim in the Eastern Region of Ghana. As a Police Officer in-charge of Accidents, I am always determined to achieve any target set before me and has the habit of team working and imparting discipline and leadership qualities to my subordinates.. I am married with three children two male and one female.
Adewole Adewale (Nigeria)
My name is AdewaleAdewole, second of the family of seven born in the month of October, 1985. I am a native of Ibadan the capital of Oyo State of Nigeria. I had my primary school education at Comfort International School Ibadan, and my secondary education at Army Barrack Grammar School same city. I left secondary school in the year 2002 and enrolled as an apprentice at Hanson Electronics Company to acquire skills in repairing domestic electronics. I graduated from this company in the year 2005 and established my own workshop in a centered area of the same city; Ibadan. In the year 2006, I also enrolled at GNT Computer Institute Ibadan, where I acquired skills in computer appreciation and networking. Meaning I spent most of my teenage life in the city of Ibadan.
In the year 2008, I gained admission to study electrical and electronic engineering at The Polytechnic Ibadan and graduated with OND honors as a Part-Time student in year 2011. During the course of my diploma programme by the year 2009 I joined an organization; Junior Chamber International, The Polytechnic Ibadan chapter.That same year I was appointed as the Deputy Chairperson of a community development project tagged Keep Poly Clean (a project given to us to execute as a prerequisite for us to be a member). This is of the projects yearly carried-out by the organization towards keeping the community clean.
By year 2010 I was appointed the Director of Business of this same organization. This gives me the opportunities to develop my leadership and entrepreneurship abilities. I carried out various business activities for the organization and also organize programmes that provide opportunities for students on campus to develop their entrepreneurship skills.
In the year 2011, I was elected as the president of the organization, having up to 18 members (students) as directors under my supervision. This gave me the opportunity to develop my managerial skills. I was able to understand managing people, resources, and time. My experience as a member of this organization gave me a lots of edges in life; as it exposed me to various life challenging situations. I learn what are success and failure and managing both.
During my tenure I had the privileged to host members of JCI Nigeria both the collegiate and the working class to a prestigious collegiate conference. The effort put towards planning of this conference by my chapter made the conference the best JCI local conference throughout Nigeria for the year. During the course I won lots of awards and made many trips for conferences and trainings culminating to my development to becoming a better citizen.
My passion is to contribute my quota to the creation of a better society, where the common is also enjoying the goodies enjoyed by the rich. Therefore looking into my immediate environment then, I was able to discover the awful state of our education system is Nigeria. It was so bad that on a yearly basis teenage records mass examination failure. After a little research, I discovered that part of what was bringing about this dilemma is lack of orientation, poor reading habits and social amenities that could make schooling interesting and productive. Therefore I started with what I had with me and at my disposal in my environment; I introduced the idea of mentoring the young ones.
I do this by encouraging them to ensure they live above limitations and intimidation that would discourage them from pursuing their academic goals. I do mentor them that success is not always an easy task and nothing worthwhile is achieved with having everything fall in place.
I also founded a club to encourage reading culture among the youths. The name of the club is CLUB 6252, the club is the backbone of my group on FACEBOOK named operation face your book. Operation Face Your Book is an online plat form where young Nigerians promote good education. On the page of this group you would find educative articles, news and tips that promotes education. The membership of the group is currently running to (500) five hundred and numbers are counting every day.
As part of activities in JCI, I developed my carrier as a coach, with these skills; I was able to train people. I and a fellow of the organization started a human capacity building outfit. Last year we organized a capacity building seminar for hoteliers in the city of Ibadan. The venue used for this programme is The Conference Center, University of Ibadan. That same year we organized a seminar for executives of student organization in The Polytechnic Ibadan, the theme of the seminar is Maximizing Corporate Sponsors in Executing Developmental Projects on Campus. We are on our planning to organize the second edition of the seminar come January 2013.
I left school in the year 2011 and presently am engaged with an engineering company, Virgo Engineering Services. My pet name is TRAILBLAZZER, I love reading, traveling and meeting people.
Anene Chikwado Emmanuel (Nigeria)
My name is Anene Chikwado Emmanuel, I am born into a family of seven, of which am the eldest son and am eighteen years old, and I am a Christian and a catholic to be precise. if have finished my primary and secondary education, and presently, I am an undergraduate of Anambra state University Uli, in Nigeria studding chemical engineering and am in year one(hundred level). I have always wanted to be a great man in future that always will talk wisdom that will aid others from their problem. I want to be high self esteemed personnel that will know all my potentials, so that I can be able to apply it in my daily living. l have being working on a personal project, on how to make an electric bulb, how to make battery that consist of solar cells that can be charged with sun light, how to make perfume, these is part of my goal/projects.
My dream which must be fulfilled by the grace of God is to establish an industry where I can continue my engineering research and thereby using it as a medium to create work for other engineers thereby reducing work/occupational problem, I have always look forward to establishing a charity home, where I will use as a medium to help the less privileged people.
I like traveling, basically on the concept which says that a traveler is as wise as an old man. Wisdom is something very vital which I have aspired to achieve. I love her because I know that she will guide me in all areas where if don't have enough experience or even, do not have experience at all. How if wish everybody on this earth has wisdom, then the world will be a better place to live. Talks of wisdom is what i like listening to, and truly it fascinates me easily, that is why if like listening to my lecturer, Mr. Kennedy John Offor whenever he speaks. Words of wisdom and encouragement is what usually encourage me when am working on my project.
On books, I am always interested in reading books connected to my field of studies, and also motivational books and newspaper so as to know what is happening in my country and beyond. When am relaxing I like reading story on animal kingdom and on Nigeria settings. On home video, am not so much interested in it but I watch it, it's usually nollywood because most of their setting are usually based on my culture and tradition, when am on my holiday I watch foreign films too. I have participated in many seminar such as lighting of a building with electricity, computer programs, life style of snails, laboratory test, to mention but a few.
On leadership, I have experienced it, I have been a leader in most association. My first leadership experience was on president of virgin most faithful block rosary, and with my knowledge, I was as able to lead till I dropped the position. My second leadership experience was as a financial secretary of young catholic student at my secondary school level
The third was a treasurer in a Bible society unit in my secondary school.
I am away interested in activities partnering chemical engineering because it is related to my field of studies, and I know it will be of interest to me.
My hobby usually is reading and playing of football during my leisure time, a times I do engage talking with friends on things patenting to youth life. I aspire also to meet with people of other nationality basically because of interaction where we can share knowledge and idea, through that I can benefit and the people am discussing with we benefit too. if have always want to do my masters outside my country so that the knowledge I will have on my course of study will be both home and abroad, and through that I can introduce other new things learnt outside my country into my country.
I like philosophy, because it develops the mind and the mode of thinking of an individual, for instance the solemn words of Socrates who died for the truth. I also find knowledge in the words of Aristotle, st. Thomas Aquinas, st. Augustine, basically on how he decided to solitude, so as to go in search of the trinity history about the existence of God, on his search where he meet a little boy who was trying to put large mass of water into a small hole, and st. Augustine said to him, that he was trying to do something which is imposable and the little boy in turn told him that he was trying to do something impossible too, and that how does he think that he can carry the whole nature of the trinity in his small brain. After I heard the entire story I was moved by it, and I learnt that nobody can understand the history of the trinity, and the story improved and motivated me to liking philosophy the more.
Finally I have always look forward to graduate as a very high self esteemed personnel that would always be a reliable and a very useful tool to the society, for its growth and development.
Okorie Eusebius Tobechukwu (Nigeria)
I am Okorie Eusebius Tobechukwu. I hail from Ihitte – Uboma of Imo State. The first born child of my parents from a family of nine (9). I attended 72 Unicord, Army Children School, Makurdi after which I proceeded to Government Secondary School for my Junior Secondary School Education and later proceeded to Special Science Senior Secondary School all in Benue State. I later gained admission to study Agricultural and Environmental Engineering at the prestigious Federal University of Agriculture, Makurdi. Presently, I am serving as a Youth Service Corp Member in Government Day Secondary School, Rabah Local Government of Sokoto State. I love good education; whether formal or informal. I love or have interest in anything that contributes to good knowledge like good books, good movies, good documentaries and interpersonal interactions and good relationships. I also love teaching people that are ready to learn thereby contributing to knowledge in the areas of music, interpersonal relationship, positive motivation to success and even the word of God. When I was younger, I taught catechism to members of the Block Rosary Crusade in my church. In my secondary school days, I have natural inclination for subjects that includes mathematical computation like General Mathematic, Further or Additional Mathematics, Physics and Economics. This was what motivated me to venture into the field of Engineering. As I bag a degree in B. Eng. (Agricultural and Environmental Engineering) with Second Class (Upper Division). I hope to further my Education in the field of Engineering immediately after my Youth Service year to my fatherland.
Aside mathematically inclined subjects, I have special interest and love for Classical and Jazz music and even ICT. I am a classical organist and a good computer operator. I am particularly interested in playing good music for the church regularly. I work as a computer operator during my holidays in order to keep myself busy, learn more about computer and ICT better and also to earn some money for myself. Also, I love reading and listening to Inspirational and Motivational Self – Help books and tapes respectively.
I have special interest for Inspiring and Motivational Self Help books like "Rich Dad, Poor Dad" by Robert Kiyosaki "See You at the Top" by Zig Ziglar, "How to Increase Riches" by Dr. Robert Anthony, "The Psychology of Persuasion" by Kevin Hogan, "Releasing your Destiny" by King Omudu, "The Magic Formula for Wealth Creation" by Remy Onoja, "Discover yourself" by Cally Cussons and a host of others. Though, I am yet to travel to countries outside Nigeria, I have travelled to many states within Nigeria such as Imo, Abia, Port – Harcourt, Enugu, Benue, Nasarrawa, Kogi, Lagos, Kaduna, Kebbi, Zamfara and Sokoto States and so on. I have held several leadership positions such as the post of House Captain and Vice President of Jet club in my Senior Secondary School. Also, President National Association of Catholic Corpers (NACC) Rabah Local Government Chapter of Sokoto State and also Leader of the Place of Primary Assignment in Service amongst others. I am aspiring to own Business Empire and lecture in any tertiary institution in the world someday.
Jofabelle Mae Jalalon (Philippines)
I am a survivor a leader a motivator and I work in harmony with others being at my best when aligning and synchronizing myself with a team. As a development worker I have done extensive travels and immersions in Europe and Asia to hone my craft while deepening my lifelong commitment to serving humanity.
Ultimately, what I constantly try to achieve is touch peoples' lives…to make a difference in this world in a manner that comes naturally to me and in a meaning that makes sense to me…hugging people here by making them feel good about themselves, encouraging people there by making them realize how great they are, appreciating life and people. My holistic goal. My own 'Developmental and Communication' language.
I have a very strong and healthy connection with colleagues, friends and my family and I do my best to get in touch with them and stay connected with my soul-ties through written exchanges of life perceptions. Sometimes mentoring them at other times asking them for advice…We all have blind spots. We need people who will help us see the truth about ourselves and our lives. I need a kind of a relationship with friends and family that does not break down when truths are spoken and flaws are shown in love…it is an ongoing and enriching dialogue of sorts.
Making a life transition in United Kingdom as Filipino citizen is proving to be a challenge for me. I am up against barriers, for instance working out a visa that will allow me to seek employment in the country with hopes of prosperity for my husband and me. I tenaciously refuse to let the routine sterilize me. I determine to become a dynamic well rounded individual who keeps growing, exploring, and learning. With passion I seek new levels of maturity that I hope will keep on bringing about positive changes in me as I move forward in my life purpose, touching peoples' lives. I pursue challenges that enable me to increase my life skills. Being dedicated, among others, to education environment and humanitarian development, I love to do development work for children, women in distress, and disadvantaged people. Being in development work is teaching and mentoring for me. Only this one is on a unique level of consciousness. I envision to expand my horizon, and to align the life studies I've done with the visions of people who inspire me and life circumstances that move me.
Noted for my tremendous openness to new ways of doing and accomplishing things and for acting whenever appropriate on my own initiatives in terms of new situations and identifying ways to learn and to improve streamline particular processes and systems, I demonstrate my willingness to adapt my personal style to that of my new work context. Confronted with new situations in working together with international funding organizations, I quickly develop professional relationships and demonstrate the confidence and regiment to apply to my newly acquired knowledge and skills successfully.
Rachel Giacchero (Thailand)
I am a psychologist and have been working in the development sector for more than 10 years. I have worked, lived and studied in many countries around the world and love experiencing new cultures, traditions and ways of life. Traveling, reading, taking pictures and people are my passion and I have been to more than 30 countries as of now. I love music and dancing and my favorite instrument is the conga drum. I have two sisters and one brother and even though we live in different countries, we are very close and always in contact. I am also blessed with parents who are still on their never ending honeymoon and this has shaped my character and personality in many ways.
I like watching documentary films as they show the reality we live in and this gives me the chance to see many things from various angles and perspectives. I like reading books on spirituality and am interested in metaphysics. I like visiting sacred sites and going on spiritual pilgrimages from time to time so that I stay in contact with the divine essence within me and inside others.
I do a lot of community work and volunteer with organizations that work directly with communities where the result is tangible and gratifying. I have done many leadership trainings with notable organizations like the British Council and the German technical cooperation. I am also interested in learning and preserving indigenous wisdom, original and natural healing methods for various maladies, and the simple lifestyle and ancient ways of showing respect to nature and living in harmony with all existence by keeping the balance of life. I feel this deserves a lot of attention as it offers insights into finding solutions to our current world problems as the only advancement we have achieved greatly over the last few centuries is mainly technological.
As our world is fast becoming one huge melting pot of everything we humans are, it takes a lot of understanding, tolerance and acceptance of who we are collectively and as individuals. This is not easy as differences naturally lead to resistance or initial rejection of new ideas and customs and sometimes, deep or sudden culture shocks can bend bridges to friendship and cooperation which will take a very long time to repair. Even though we naturally cannot accept everything about everyone, we can however take the best from whatever we are exposed to and learn new ways of doing things and explore the beauty in our differences.
Often times, we can only give from what we have and this includes creating joy and building peace in the societies we live in. Only a peaceful person can act in a way that will make others happy and at ease so I believe that cultivating and maintaining inner peace is the basis of all tranquility inside ourselves and all around us. I believe that having inner peace allows us to be much more tolerant and accepting of how things are, the way they are. Sharing information, resources or the loaf of bread we have is the way to start paving the road to a peaceful world.
Kisakye Issac Cliff (Uganda)
I live in beautiful Uganda, the pearl of Africa. i love my big family comprising of very many women: from sisters to great grandmothers and uncles. No wonder, meal times are very important because it is time that we come together, talk, laugh, and joke around the table. Family is important; it is in a family that communities are born
Interests: I love traveling and the outdoors-especially travels to the countryside where I can have plenty of sunlight, beautiful scenery and fresh air. I also love traveling and reading, I am out going and extremely sociable. I love public speaking, and I have been doing it for over ten years, my audience has varied from high school students, civil servants, politicians, technocrats to church congregations. I also love cooking, my wife can attest to this that I usually cook for her different sauces, experimenting here and there.
Dreams and Goals; I dream of traversing the World preaching the gospel, being part of initiatives that help communities address social and economic problems by harnessing and using the renewable resources in their communities.
Travels Undertaken; I love travelling, while doing workshops with various NGOs, I got to travel across Uganda, from the North to the South, East to the West, and this helped me to better appreciate the beauty of my country, the culture of my countrymen. When I was 9 years, I travelled to Denmark to visit my family there; the experience is forever memorable.
Books & movies; I love reading; I read self help books like Rich Dad, Poor Dad, Seven Habits, 21 Irrefutable Laws of Leadership, Over the Top. I also love fiction like, Bourne Identity-R.Ludlum, Kaleidoscope-Daniel Steel, and A time to Kill-John Grisham. I have also read, Pride & Prejudice-Jane Austen, A Tale of Two Cities, Mine Boy, Black Mamba, Dead Souls by Gogol, River Between by Ngugi WA Thiongo and Things Fall Apart by Wole Soyinka, MalcomX, God's Great Generals
I loved watching the following movies, The Help, Tears of the Sun, The Body Guard, One night with the King, 300 men, commander in chief, roots, colour purple, sister act, The Avatar, The Best Man, Bat Man Begins, Fringe, Heroes, X-Men.
Special Studies and Projects done. I have carried out a research project on the Impact of Inventory Management on Cost Effectiveness. I am also a trained National OVC trainer, which role has enabled me take part in capacity building for Service providers in Northern Uganda, central Uganda,and Eastern Uganda(e.g. With Save the children, MWODET, UWESO, TPO-ARUA). This has helped me better appreciate and be part of the change process of alleviating the suffering of Children in Uganda. I have worked as a research assistant for the Strides for Family Health Project under Management Science for health-Uganda; this project aims at promoting maternal health and increased access to maternal health services in bid to curb maternal and child death rates. Most importantly, I have worked with young people as a Literature in English Teacher, and also under schools Outreach Evangelism Project at my Local Church. I have been doing active public speaking for over 10 years. Workshop facilitation for 4 years.
Leadership Experience. While at High school, I took on responsibility as a class councilor, a scripture Union Chairman, a Students' Chief Judge, a writers' and debaters' club coordinator. Later on, I joined formal employment and I took on a role as a head of department (Literature), later an operations manager, a project coordinator, a manager administration, a Technical Coordinator. I have taken on active leadership at my local church for over 10 years; here I have worked as an Evangelist to schools, a coordinator in the schools 4 Christ Conferences, a department head in the follow-up department, a head of department in the Joseph (business) project.
Student Progress
We had 24 students from 12 countries complete a total of 37 books in October These students were from Botswana, Cameroon, Ethiopia, Ghana, Kenya, Kyrgyzstan, Mali, Nigeria, Philippines, Thailand, Uganda, USA.
Minny Nkwe (Botswana)
· Giant Steps
Yieh Odette Gwain (Cameroon)
· You Just Don't Understand
Ziyad Rube Abdule (Ethiopia)
· The Power of Failure
· (HSL)
· (HSPT)
· (TIQL)
Dennis Korbla Amego Penu (Ghana)
· NonViolent Communication
· The Seven Habits Of Highly Successful People
William Boateng (Ghana)
· As A Man Thinketh
· Jonathan Livingston Seagull
Erick Kebeka Omari (Kenya)
· (BOA)
Sayid Abdullaev (Kyrgyzstan)
Real Magic
Modibo Dembele (Mali)
· NonViolent Communication
Adewale Abraham Adewole (Nigeria)
· As A Man Thinketh
· Jonathan Livingston Seagull
Akagha Chukwuemeka Dennis (Nigeria)\
· How To Win Friends
· Keys To Success
Anene Chikuwado Emmanuel (Nigeria)
· As A Man Thinketh
· Jonathan Livingston Seagull
Lanre Dahunsi (Nigeria)
· Giant Steps
Marcus Edibogi Akor (Nigeria)
· Success Through PMA
Mutui Damilola Samuel (Nigeria)
· Keys To Success
·
Obarinu Sunday Abidemi (Nigeria)
· Goals
·
Ocheja Linus L (Nigeria)
· PsychoCybernetics
·
Offor Kennedy J. (Nigeria)
· (MOWE)
·
Okorie, Eusebius Tobechukwu (Nigeria)
· As A Man Thinketh
· Jonathan Livingston Seagull
Ugbekile Chuks Friday (Nigeria)
· Goals
Jofabelle Mae L. Jalalon (Philippines)
· As A Man Thinketh
· Jonathan Livingston Seagull
Rachel Giacchero (Thailand)
· As A Man Thinketh
· Jonathan Livingston Seagull
Kisakye Isaac Cliff (Uganda)
· As A Man Thinketh
· Jonathan Livingston Seagull
Noeline Kirabo Mulongo (Uganda)
· (UH)
· (CIGPM)
Nicole "Lindzee" Lindholm (USA)
· (TFC)
Graduates
The following students completed one level of study this month
Ayoade, Anthony Ayodeji (Nigeria)
Level Three
Noeline Kirabo Mulongo ((Uganda)
Level Five
Statistics
New Enrollments
6 enrolled in October
81 enrolled in 2012
Book Assessments
37 in October
328 in 2012
Books Shipped
13 in October
315 in 2012
Cost of books
$262.75 in October
$6,476.99in 2012
You Make It Possible
We extend a special thanks to the following individuals and/or organizations who contributed to IIGL last month. Your ongoing support makes this work possible.
Deb Silver (Israel)
Edmee DiPauli (UK)
Felix Iziomoh (Nigeria)
Lily Ann ( USA/FL)
Deb Rosen (USA/WI)
Margie Tice (USA/NC)
Janis Thayer (USA.NC)
Peggy Moore (USA/NC)
Thoms Miller (USA/MI)
Barbara Mader (USA/NM)
Lynn Murguia (USA/AZ)
Judith Royer (USA/ND)
Corine Wilson (USA.FL)
Charles Betterton (USA (AZ)
John Hornecker (USA/CA)
Michael Lighwever (USA/NC)
Wanda Gail Campbell (USA/AL)
Janae & Barry Weinhold (USA/NC)
Make A Difference
Dream Team 22
In January 2009 we launched a new idea which blends two previous endeavors: The Master Mind Group and the 22 Experiment. We are calling this Dream Team 22 and our goal is to have 220 people contributing $22 per month. We understand that money is energy and that to sustain and build IIGL we need a lot of people pouring their energy into this endeavor on a regular basis. We also know that not everyone can afford to commit $22 a month – especially our students, who live in countries with economies in which this amount can be equal to a weeks salary. So we are offering two options for those who wish to become a part of the Dream Team. One can commit to a $22 a month contribution or to spending 22 seconds each day holding the vision of IIGL becoming financially sustainable by the end of 2009.
contact Michael for details: lightweave@aol.com
Checks on US banks, payable to the International Institute For Global Leadership, can be mailed to PO Box 18909, Asheville, NC. 28814, USA. Contributions may also be made by credit card by clicking the link below. Contributions are tax deductible under the 501 (c) 3 tax code of the United States Internal Revenue Service.
Make A Difference
Will you join the Dream Team and help us create an energetic foundation to support the transformational work of IIGL? You can really make a difference in the world by making a modest contribution of time or money. To make the $22 a month commitment or a one time donation, click the link below. To become a member of the Dream Team 22 by committing 22 second a day to help us hold the vision, contact Michael for details: lightweave@aol.com
Newsletter Archive: Click Here to view archived issues of the Global Leadership News