International Institute For Global Leadership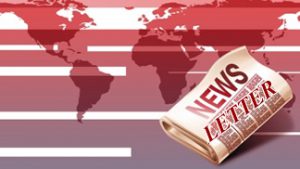 Issue #130 * October 2012
www.global-leadership.com
Asheville, NC. USA
Guest Editorial
Hidden Gifts
By Mark Mazadu (Nigeria)
There is a beautiful gift in every storm we face, however only the worthy can find and receive it. Interestingly we are all worthy and we receive it when we are ready. We create our own experiences in life and the universe will deliver to us based on our curriculum. It is important to dwell in the consciousness that every storm, action, in-actions, drama or curriculum depending on what we choose to call it brings us to a higher place with a seed of new possibilities.
There are times we hold the highest intention towards certain things, and as we wait for the manifestation of our intentions, the universe blesses us with the curriculum for patience and perseverance. This is one area most of us can relate to in many practical ways.
The universe is charged with energy, It is not glorified by our past or present storms, neither is it glorified when we feel victimized, unworthy, guilty or weak, The Universe is glorified when we acknowledge who we are and claim our birthright. And who are we? We are divine beings, children of the Universe, People who deserve to have every good thing that life has to offer.
We grow when we are thankful for the storm. Every flood of seeming troubles that appears in our lives, is a call for cleansing. It could be cleansing in areas of health, friendships, relationships, finances and so on.
As we harmoniously learn to recognize the source of our supply and the knowledge of free and open access to an inexhaustible storehouse of all that is good or desirable, we must constantly give thanks for the rainbows, so that the blessings of the rain can be made manifest in our lives in an easy and relaxed manner.
Peace, happiness, and all green lights on your path as you find and receive the gift you may not see.
reading, gardening and travels. Write him at snmtravelin@aol.com)
What Our Students Are Saying
Aisha Ibrahim (Nigeria)
I've just finished reading "Success Through A Positive Mental Attitude" and have come to see the incredible power of our mental attitude, whether positive or negative. This book reads me. I used it as a mirror on a daily bases. I get inspired each time I read it because it relates to the normal challenges I face each day. Its principles are so true and easily applicable. I have seen drastic positive change in my behavior, attitude and mental thinking since reading this book. It improves my life every day. It has completely restructured my personality, mental attitude and the way I relate to others. I'll forever be grateful to IIGL for providing me with such opportunity, power, promising life that PMA holds. This book is indeed a road map to my expected future, I am excited. Daily application of these success principles will not only change my life but the lives of people around me and particularly those I come in contact with: I am willing to share and affect lives with my Positive Mental Attitude.
Students In Action
Our students have been busy with many projects this summer, many of which are spinoffs of their IIGL studies.
IIGL graduate and national coordinator for Togo, Kosi Davui, continues to organize classes and workshops in Leadership Development in the capital city of Lome. Being a French speaking country, most students are unable to take the IIGL studies. So Kosi has taken the IIGL leadership and success teachings and conducts the classes in French. Eight weekly, two hour classes and one four hour workshop were held in July and August. Each class include about a dozen students and 25 workshop participants. You can contact Kosi at lsdavui@yahoo.fr
IIGL student Lanre Dahnusi has just initiated an exception website called Opportunities For Africa Here you will find a ton of opportunities including awards, contests, internships, scholarships, jobs, fellowships, volunteering and calls for applications. You can also visit Lanre's success oriented personal page at http://www.lanredahunsi.com
IIGL student, Marcos Akor, is founder & director of the Bridge Youth Empowerment Organization. On September 15th, the organization – with support from the Braille Without Borders Foundation (Switzerland), sponsored the first Youth Leadership and Entrepreneurship conference in Otukpo, Benu State, Nigeria. The conference, which attracted 65 participants focused on empowering youth to become visionary and effective leaders. One of the themes of the conference was "There is no such thing as unemployment, only unemployed minds." Participants were encouraged to put their minds to work with innovative enterprising ideas and a plan for implementation. You can contact Marcus at marcusakor@yahoo.com
Abiodun Mabadeje (Nigeria)
Metamorphsis 2012 Seminar
IIGL Students are involved in a variety of transformational activities in their communities, from organizing community clean up efforts to producing events such as the one organized recently by Mabadeje Abiodun, an IIGL Level Three student in Lagos, Nigeria. Entitled "Metamorhpsis 2012" the purpose of the seminar was to teach participants the importance of personal transformation and, how this takes place and how this is the foundation for social change and ultimately change at a national and international level. Topics include:
The seminar drew more than 40 participants in spite of heavy rain. For more information you can contact Abiodun at abiodunmabadeje@yahoo.com
What Our Students Are Reading
Seven Stages Of Money Maturity:
Understanding The Spirit & Value Of Money In Your Life
by George Kinder ($10.46)
Where do our attitudes about money come from–and how do they influence our lives? How can we approach financial issues with honesty and without fear? In this groundbreaking book, George Kinder, a Harvard-trained certified financial planner, demonstrates how we can literally transform our lives emotionally and financially by achieving "money maturity"–a full understanding of the spiritual and psychological issues surrounding our money lives. Kinder has created a revolutionary program that guides us through the Seven Stages of a revolutionary journey–one designed to help us uncover the roots of our attitudes about money, and attain true peace, freedom, and security in our financial lives. Learn how to:
* Understand feelings that impact taking financial action
* Develop understanding and knowledge about money
* Eliminate stress and anxiety around money
* Let go of old patterns and painful habits
* Approach money tasks with energy and optimism
* Design a money life that is fulfilling both financially and spiritually
Valuable Resources for Personal & Planetary Transformation
Peaceful Societies
www.peacefulsocieties.org
Peaceful societies are contemporary groups of people who effectively foster interpersonal harmony and who rarely permit violence or warfare to interfere with their lives. This website serves to introduce these societies to students, peace activists, scholars and citizens who are interested in the conditions that promote peacefulness. It includes information on the beliefs of these peoples, the ways they maintain their nonviolence, and the factors that challenge their lifestyles
Meet Our New Students
We are please to welcome five new active students this month. They are from
Nigeria, Rwanda & the USA.
Akomolafe David Oluwole. (Nigeria)
My names are Akomolafe David Oluwole. I came from a polygamous family as First son and first born of my mother. I was born in Dundee, Scotland march 11th 1980; but I live in Nigeria all along. I studied Industrial Labour Relations at Olabisi Onabanjo University(OOU), Ogun State, Nigeria and graduated with second class lower division. I'm presently teaching and also an apprentice under a computer engineer. The Thrill I have for traveling goes beyond my wildest imagination, perhaps because I lost my British passport and other related traveling documents I could be asked of a at embassy for me to travel back to my beloved country (Scotland). Sincerely, I have a flare for traveling. Moreover, I go so unwittingly nervous when it comes to taking decisions Regarding my life, career, even my relationship. I'm a bit spiritually minded and too given to the dictates of my conscience. I also just want to be free and unreserved my personality. If I was born in America maybe i will have been stereotyped as one of the Water-gate kids or latchkey kids. I am also given to anger, touchy to the extent of Flying of the handle at the least provocation couples with low self esteem. Well, am a regular kind of guy, not once celebrated before, in fact, average person. I also love watching movies if I have the time so much so that I'm Overwhelmingly receptive to words uttered in the process especially images that stirs up memories of being in Scotland. Without apology, am so much buried in books, open minded to acquire more knowledge from different field of studies just to widen my mental horizon. Books like "The Enemy Called Average" by John Mason, "Speed of Thought" by Bill Gate, "Business The Ultimate Resource." By Chorus of seasoned management thinkers. Brian tracy's books also catches my hysteria.etc I am a Christian by religion but strong inclination for spiritual growth and development. Ain't too vast in scriptures and still developing an attitude of prayer. Much of my years were spent with my mother. I was nine years old when my mum took us away from our father. She has all been there for us till we all graduated from university. If there is anything my mum is worried about, it is my lost british documents because every effort exerted so that I could travel back to Scotland proved abortive.
Additionally, I hold extra-mural class teaching economics, earning a very humble income equivalent to $3 a week. I just try to engage myself . I have been opportuned enough to be involved in organizing a seminar where I did play a role of public relation for the seminar and nit went successful. My health is in question at present which got started more than a decade ago. It is a serious chest pain owing to awkward moment of morbid interest in ecstacies. I think that's all I could give you for now about me. I am not really happy and I am scared about my life. Above all, I will not want to bulge an inch over my decision of going back to scotland
Olukorede Emmanuel Prosper (Nigeria)
I am Olukorede Emmanuel Prosper from Nigeria. I was born into the family of four children as the second child but first male child on 19th May, 1985 i.e. I have an elder sister, a younger sister and a younger brother. My father is a pastor in one of the Pentecostal churches in Nigeria and my mother is a civil servant with the federal government. I finished my Senior Secondary School Program in 2001 and had my first degree certificate in 2008 (in Political Science/Social Studies). I have been a leader in various capacities since my school days. I was the coordinator for my department in school, I was the president for my fellowship in school then later elected as the mission secretary for my region which means by implication I have eight (8) higher institutions to cover.
After my programme in school, I worked with Nigeria Fellowship of Evangelical Students (NIFES) as an Assistant Training Secretary from 2008 to 2010. I left for National Youth Service Corps (NYSC) on 7th March 2010 where I was appointed as the State General Secretary for all the corps members in the state in which my jurisdictions is to see to the welfare of the corps members, organized programmes, coordinate the affairs of the organization's secretariat and any other responsibility as may be given by the president. I came back from NYSC on may 11th 2011 and since then I have been working with the same organization I worked for after my first degree programme i.e. NIFES as an Administrative Secretary.
My personal interest is to live in a world where peace and love will reigns. My watchword in life is LOVE. I believe every other thing in life may have been proven wrong but love has been found working anywhere in the world, anytime and under any condition. From experience, I have discovered that a man may do several things in life and fail but you can never love and fail. I love to work among the youth so as to influence them for good-I believe if it is impossible to influence the elderly ones who for one reason or the other may believe what they are doing is the best even though it is wrong, I know it is possible to influence the younger generation for a better tomorrow.
My goal is to be the best in everything I do. I love to make friends because I desire to always have people around me. I love adventure – adventure is one of few things I don't get tired of. More so, I love to read as much as I can and I also love football and tennis. My favourite book authors and books includes: Kenneth Hagin (Believer's Authority), Sam Adeyemi (Ideas Rules the World), Gbile Akanni (What God looks for in His vessel), John Maxwell (360 Degree Leadership) My favourite movies includes: Lean on me by Joe Clerk, Cindy's Note (An Amstel Malta Production), Woman thou hath loosed by T.D. Jakes etc.
I have been part of Local Organizing Committee (LOC) for several conference and I have also led several committees in planning for conferences. I was involved in HIV/AIDS Eradication Advocacy Programme in 2010.
I will consider it a great privilege to be part of Institute of Global Leadership and I trust God for more values to be added to me through the instrumentality of this institute. Thanks
Femi-Charles, Afolabi (Nigeria)
My name is Femi-Charles, Afolabi I am 29 years old and the first child of three children in a family of five, a Nigerian by nationality, speaks English fluently, and a graduate of Covenant University with a BSc. in Accounting. I worked with KPMG Nigeria for 2years as an external auditor and moved to a manufacturing company as an internal auditor.
I am a dedicated, passionate and hardworking young man who strives for excellence at all times, I volunteer for social work whenever the opportunity arise and i personally visit the orphanages on a yearly basis to touch the lives of the children there. I believe in making a lasting impact wherever I find myself and leave behind me a positive lasting memory.
I have being privileged of being a leader right from my secondary school days, I was the Asst. senior prefect while i was in secondary school and was saddled with welfare of over 1000 students across level also during my university days I was the Editor in Chief of the Nigerian University Accounting Student Association (NUASA) Covenant University chapter, and I was able to published the accounting magazine with the concerted help of my editorial team during my tenure. I like to hanging out with my friends, see movies; my favorite movie is the Bone Collector starring; Denzel Washington i also enjoy writing and reading, ''leaders are readers'', my favorite book is 360 degree leaders by John C. Maxwell. I love playing soccer and snooker as an indoor game.
My goal in life by God's grace is to be a leader in the field of finance and am currently building my career in that line and I know I would be a world leader in the finance world. I was a zonal leader of the Nigeria Christian Corpers Fellowship (NCCF) during my one service period for my country, where I was responsible for over 400 corps members in my zone, I also handled the building project of the fellowship, and I member of Young Disciples Intl. (YDI) a full time youth ministry with over 2000 youth a ministry which have being a member of for over twelve years. I am presently a fellow in the ministry and also sit as a board member too.
My principle about life is simple, I believe in living life to the fullest, God has deposited in all man a great seed of purpose which must be discovered, developed, continuously nurtured and lived to the fullest. I believe a man who has discovered his purpose can achieve any height in life as long as he/she stays connected to God I also believe in adding value to humanity. A person must refuse to be an everyday person because we are divine unique beings that even angels marvel about rather a man or woman fully loaded with discovered purpose going somewhere to happen and affect generations even the unborn ones, because the world is waiting for the manifestation of the sons of God and we are the light of the world a city set on an hill can't be hidden. Thanks
Mbasa Rugigana (Rwanda)
I am called Mbasa Rugigana, was born on 5th July, 1977, married with two children, Christian, Rwandese and my permanent residence is Kanombe – Kigali Town Rwanda. I hold a Masters degree from Kampala International University, Kampala – Uganda in Business Administration MBA – Finance and Banking. In 2005 I graduated from Kigali Institute of Science and Technology, Kigali –Rwanda with Bachelor of Business Administration – Accounting Option.
I am a certified Humanitarian Logistician. A Training offered by Fritz Institute and Chartered Institute of Logistics and Transport UK – International Certificate in International Humanitarian Logistics (CHL) –Procurement, Supply Chain management, Fleet Management, Store and Stock Management and Transportation May 2011. I am currently undertaking a certification program in Accountant certification ( ACCA) reached at part II.
I have written research papers on taxation in the East African region. The impact of Value Added tax taxes collections in Rwanda. This research helped me to understand more on the implication of taxes on businesses and how businesses can be more compliant to taxes. It also revealed how better government tax bodies can administer better tax policies which can minimize tax evasion.
What has been more exciting to me has been my recent research on application of common external tariff in the East African Community countries. I was prompted to research in this sector because of the fear that the business community in my country had because of the country accession to this block. It was surprising to me however, when actually the findings showed improvement in the revenue collections in the country despite uneven distribution factors of production.
As a Green Belt trained process improvement, I have managed and led process improvement project in my work place. I have formulated many policies in the areas of procurement, logistics and registry. Reading Lean Six Sigma Pocket Tool book by Michael L. George and David Rowlands, New York, 2005 has helped me improved process quality, speed and complexity.
Having worked in humanitarian sector in most of my career, I have been perturbed by events that happen in the world, children suffering due to preventable diseases and manmade disasters are outrageous. My belief is that man can change the course of events that we see today. It takes one courage to cause a difference provided one stands for the good cause.
Some personalities like mother Theresa and Mandela have changed my perception. Reading their biographies have changed the way I serve the people around me and especially the beneficiaries in the projects where I serve. What is more striking is that writing this summary itself has made me focus on the real issues affecting the world. I am wondering how I will be at the end of the course and the impact I will cause. This application process alone has put me on the road of leadership.
My hobbies are travelling, listening to gospel music, reading, watching documentaries and debating.
I am a dedicated Christian and married with two children and my family fellowship at the Christ Embassy Church in Rwanda.
Virginia Schmieder (USA)
I was born in Waterbury Connecticut. My father was an airline pilot and my mother was a homemaker. Due to the fact that I had tickets to travel at a young age I took advantage of this and have traveled to Europe, Asia, Central America and South America. I also spent some time in Turkey and Egypt.
I have been a teacher for the past twenty years. I still want to teach and travel more in Central America. I was an English major so the books I like include Moby Dick and Shakespeare plays. I love movies that deal with biography such as Ghandi and movies that deal with other country's culture.
I have been a superintendent of schools in the United States so I have experience working with a Board of Education. This was a good way to learn about leadership, setting an agenda, leading with a vision, and the challenges of implementing a plan.
My family and I live in Riverside California. We all love the country here. I am what is known as an addicted "reader" and I have more books in the house than anything else. I have many friends who love to read also so we trade mysteries and other books.
I currently would like to get to know more about other countries-especially Central America. This would be my main dream. I have included a photo of myself and am excited to start on this new journey.
I would like to expand on several books which I have found important. One is SPELIT (Amazon-Mallette). In this text it is possible to analyze an issue, policy, or country using this model. I use it to look at countries because it forces students to research for themselves. An example I present here is an analysis of China. I will present parts of the SPELIT model and relate each to China.
Social: The Chinese people are very family oriented. It is not unusual to see whole families together. There is a one child/one family policy in China. This has affected both the rural and urban areas of China. Families have historically had large families in the rural areas. Therefore the Chinese government has relaxed some of the restrictions for rural families. It is interesting also, that the Chinese government is attempting to relocate families into the urban areas of China since this is where resources are including better jobs and health facilities. Furthermore, Americans who visit China are sometimes surprised with the friendliness of the Chinese toward American visitors. This is interesting considering the perceived harshness of the government by Americans. Of course there is a strong barrier to Internet communications. For example, tour companies who take American visitors to different cities such as Beijing and Shanghai are not permitted to take tourists into Internet cafes. So there are still barriers to free communication with the outside world and hopefully this will change.
Political: It is clear that China is still governed by the Communist Party. There are other parties which participate but are marginal. The Communist Party members number in the thousands and are from all parts of China. They meet on a regular basis and decided important policy issues that affect all parts of China. When tourists visit China it is difficult to arrange visits to the "public" schools although tourists can readily visit schools for ex-pats or government workers.
Economic: Because of the amount of exports, China has experienced unparalleled growth in the past few years. This has since slowed in the past year, but China has a higher savings rate than the United States. During the economic downswing in the United States in 2008, China held much of the mortgage paper that served to underwrite much of the housing market in the United States. China is expected of course to resume its economic strength. The government is also looking at the one child/family restrictions. They are finding that there may be a large number of male children in relation to female children and this may have a detrimental effect in preserving the family unit.
Legal: The legal system in China is a book unto itself. I am still researching the nuances of this system so I hesitate to make any strong pronouncements about it. I am looking for some good texts on this issue.
Intercultural: There are many cultural groups in China. Cultural groups tend to be organized in regions of the country. There is a long history which I will not go into here involving the Han Dynasty and where the descendants are located. Religion also plays a part in cultural issues. During my last trip I saw very few Christian churches and next time I visit I will be looking for evidence of location of religious buildings and places of worship. There is a strong Buddhist heritage which can be seen in the many Buddhist temples in evidence.
Technological: The infrastructure of many areas of China can be classified as "emerging." The airports of Shanghai and Beijing on the other hand are extremely forward in their design and functionality. So the Chinese have made the decision to invest in areas which pertain to air travel and have decided that this area should be the first to be addressed. They are also very strong in the area of STEM-science and math instruction and less strong in the arts and humanities. It appears to the casual visitor that just about every adult under 35 years of age has a cell phone. The cell phone provides them communication and is key to their moving forward in technology. I think that they will remain strong in this area.
So this is one of the main texts I utilize to analyze countries, issues and major policy. It looks at each aspect of , say the country and forces me to synthesize my readings and observations into one matrix. I am very happy with this text (Mallette-Amazon) and how it has taught me to synthesize. Other books I like include James March: The Ambiguities of Experience and anything by the author Clayton Christiensen.
Student Progress
We had 11 students from 5 countries complete a total of 20 books in September. These students were from Kyrgystan, Nigeria, Rwanda, Sierra Leone, Togo and the USA.
Sayid Abdullaev (Kyrgyzstan)
• The New Dynanics of Winning
Aremu Abosede Oluwaseun (Nigeria)
• Leadership For Dummies
• The Law of Attraction
• Nonviolvent Communication
• Unlimited Power
David Akomolafe (Nigeria)
• As A Man Thinketh
• Jonathan Livingston Seagull
Olukorede Emmanuel Prosper (Nigeria)
• As A Man Thinketh
• Jonathan Livingston Seagull
Oluwafemi Charles Afolabi (Nigeria)
• As A Man Thinketh
• Jonathan Livingston Seagull
Osayi Ujunwa Lynda (Nigeria)
• Nonviolent Communication
Paul Young Nwakuma (Nigeria)
• Real Magic
Mbasa Rugigana (Rwanda)
• As A Man Thinketh
• Jonathan Livingston Seagull
Musinguzi Angello (Rwanda)
• Success Through Positive Mental Attitude
Placide Kibogo (Rwanda)
• PsychoCybernetics
DAKOU Kofi Agbesi (Togo)
• Keys to Success
June Schmieder (USA)
• As A Man Thinketh
• Jonathan Livingston Seagul
The following students completed one level of study this month
Aremu Abosede Oluwaseun (Nigeria)
Level Two
Ziyad Rube Abdule (Ethiopia)
Level Three
Statistics
New Enrollments
11 enrolled in September
75 enrolled in 2012
Book Assessments
20 in September
291 in 2012
Books Shipped
34 in September
302 in 2012
Cost of books
$763.10 in September
6214.24 in 2012
You Make It Possible
We extend a special thanks to the following individuals and/or organizations who contributed to IIGL last month. Your ongoing support makes this work possible.
Deb Silver (Israel)
Edmee DiPauli (UK)
Felix Iziomoh (Nigeria)
Lily Ann (USA/FL)
Deb Rosen (USA/WI)
Janis Thayer (USA.NC)
Margie Tice (USA/NC)
Thomas Miller (USA/MI)
Peggy Moore (USA/NC)
Lynn Murguia (USA/AZ)
David Banner (USA/WI)
Corine Wilson (USA.FL)
Praveen Palem (USA/NC)
Charles Betterton (USA/AZ)
John Hornecker (USA/CA)
Wanda Gail Campbell (USA/AL)
Michael Lightweaver (USA/NC)
Janae & Barry Weinhold (USA/NC)
Make A Difference
Will you join the Dream Team and help us create an energetic foundation to support the transformational work of IIGL? You can really make a difference in the world by making a modest contribution of time or money. To make the $22 a month commitment or a one time donation, click the link below. To become a member of the Dream Team 22 by committing 22 second a day to help us hold the vision, contact Michael for details: lightweave@aol.com
Newsletter Archive: Click Here to view archived issues of the Global Leadership News