International Institute For Global Leadership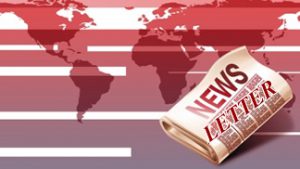 Issue #127 * July 2012
www.global-leadership.com
Asheville, NC. USA
Guest Editorial
The Power of Enthusiasm
Mutiu Damilola Samuel (Nigeria)
dammytech74@yahoo.com
Enthusiasm is compulsory for every person to be successful in his/her field or business.
Enthusiasm is the great eagerness to change things to a better position. You can succeed at almost anything in which you have unlimited enthusiasm. Enthusiasm means having passionate interest or eagerness in what you do.Enthusiasm is a deep feeling that comes from within, and it should be in the heart, mind, and thought of every person who wants to succeed in life.
Enthusiasm in school, workplace, and social settings, properly ignited, will propel you to success. Belief in what you are doing and enthusiasm in what you arewill ensure that success will surely come your way. Are you a student, politician, marketer, or business man/woman? Just believe in it and be enthusiastic and you will surely succeed.
Act with enthusiasm in every area of your life. Enthusiasm brings changes, so if you want to cause a positive improvement in your family, environment, and country, be enthusiastic about it.
Enthusiasm consists of two parts; one is eagerness and the other is assurance.When you are talking to people on the phone or face-to-face, always be excited, express confidence in your ability, your subject and your passion. That is what enthusiasm is all about. Nothing great was ever achieved without it. All great leaders, professionals and successful individuals have one thing in common and it is enthusiasm.
Without enthusiasm, progress is limited, because enthusiasm is just like fuel (petrol) that provides the power to drive forward. Enthusiasm provides power for beings to move forward, and also encourages them to reach their destinations.
To experience significant progress in what you do, cultivate the art of enthusiasm. You transmit enthusiasm through your eyes, the way you walk, the way you talk, the way you smile. Enthusiasm assures success. You can work all day long and still be at the bottom of the hill. But if your hard work is coupled with enthusiasm, you can climb the top of any mountain with ease. So never under estimate the power of enthusiasm.
Mutiu Damilola Samuel is the Director of Training, Leaders Computer Services, Nigeria
What Our Students Are Saying
Thomas Basikolo (Malawi)
The mind is like a piece of land. Through diligent, planned work, it can be cultivated into a beautiful and productive garden. Or it can lie fallow, overrun by weeds sprouting from seed carried by passing birds and the wind. The mind as powerful as it is can be productive if the person using it realizes its potential, and maximizes its use. This can help the person reach His fullest potential in which he can develop as individual to greatest heights. On the contrary, if a person does not use the mind effectively, it can be likened to an uncultivated land which has a potential to produce a lot but does not. At home I have a young brother who likes electronics, though he doesn't have the equipment and the expertise he tries a lot to do something and really some things work because I think he think beyond what the society requires him to, because there are very few people who can do that at his age. In this proper planning with a purpose can lead to great achievements in life.
Students In Action
Leadership Conference – Togo
IIGL National Coordinator for Togo, Kosi Sepenou Davui – along with his team of students – recently organized a Leadership Conference in Lome, the capitol of Togo. The theme of the conference, "Builiding A Better Tomorrow," utilized both lectures and discussions based on the IIGL teachings in Levels One & Two curriculum. The 39 conference participants explored themes related to changing one's outer circumstances by changing one's mind and beliefs and the true nature of success and authentic leadership. lsdavui@yahoo.fr
Pills For Life – Ghana
IIGL National Coordinator for Ghana, Paa Kwesi Inkumsah, has just published a book entitled "SmiletOc: Pills for Life" which he describes as follows: "I realized as I journeyed this life the many beautiful experiences I have had with all the uncertainties and challenges that I go through each day and notice how fine I have become. I decided to share my life as an inspiration to some one, somewhere going through the basic challenges that each of us go through. Using social media as a platform, I have been motivated by many that read my daily posts and encouraged to put my pearls of wisdom into a book. Growing up in Accra, Ghana, a beautiful country but like any other face the rigorous, robust and tough challenges of this life.
This book of quotes comes to give hope and faith in your dead situations. I realized that many that go through what I deal with on a daily basics, can be depressed for life, but finding the inspiration to keep going in the mist of all this is a gift. inkumsah@global-leadership.com
Nigeria 2041
IIGL Student, Afere Lawrence, who was a second prize winner in the IIGL "I Have A Dream" contest last fall, just had his entry published in the Nigerian magazine "Phenomenal People." The article, entitled "A letter to my grandpa" was written from the year 2041, describing what Nigeria looked like a this time. You can read the article here: http://www.global-leadership.com/index.php?option=com_content&view=article&id=471&Itemid=135
Africa 2.0 Leadership Symposium
IIGL National Coordinator for Nigeria, Felix Iziomoh, recently attended the 3rd African 2.0 Leadership Symposiu in Lagos. He was one of more than 120 participants from 40 countries who participated in the conference. Attendees explored themes related media, energy, finance, agriculture, film and entreprenuership. Special guests included His Excellency Olusegun Obadanjo, the first democratically elected president of Nigeria, Mohammed Ibrahim the founder of Mo Ibrahim Foundation along with other notable individuals from the current and former governments. Felix, and Abidemi Balogun, treasure of the IIGL student group, both attended as representatives of IIGL.
What Our Students Are Reading
Translucent Revolution:
How People Just Like You Are Waking Up And Changing The World
by Arjuna Ardagh & Ken Wilbur ($11.53 / 503 pages)
At a time when the fate of the world seems increasingly uncertain, The Translucent Revolution provides a compelling and convincing argument that radical positive change is taking place throughout our global society, resulting in increasing numbers of people from diverse and divergent backgrounds who are awakening to a state Ardagh defines as "translucent." In the process, they are becoming part of a potentially critical mass of people capable of triggering a worldaround awakening of deeper purpose, joy, compassion, self-fulfillment, and service to others.
After opening with an examination of what "translucence" is and how it can be lived after the radical awakening that leads to it, Ardagh then explores how translucence can positively transform individuals in terms of their self-identity, personal actions, feelings, relationships, sexual partnering, parenting, and art. From there he examines the affects of translucence in collective society in terms of education, business, health care, religion, and global sense of community. The end result is a doorway to a transformational journey that literally leaps off the written page.
Valuable Resources for Personal & Planetary Transformation
Foundation For Global Community
www.globalcommunity.org/
The Foundation for Global Community is a project-based nonprofit educational organization, dedicated to reconnecting people, the planet, and prosperity. Recognizing that natural, social, and economic systems are all parts of a single interconnected whole, the Foundation has been promoting cultural change, facilitating personal development, and strengthening community connections for over 50 years
Meet Our New Students
We are please to welcome two new active students this month. They are from
Nigeria and Uganda.
Marcus Edibogi Akor (Nigeria)
I am Marcus Edibogi Akor, I am 24 years old. I have acquired skills through several training programs both in Nigeria and abroad in the areas of Leadership, Sexual and Human Reproductive Health, Monitoring & Evaluation, Information Management System, Public Health and others.
I love to read inspirational and motivational books. The books help me to view the world in a dimension of possibilities. I am also very interested in leadership since I understood that leadership is not positional but requires direction, alignment and commitment to make things happen. To increase my knowledge in the field of development and Leadership;, I am an active member of several national and International groups for example Global Youth Coalition on HIV/AIDS, Taking IT Global, Global Change makers Network, Under30 Youth Development Agency, Organization of African Youth and a host of others.
I gained full scholarship to study in India at the International Institute for Social Entrepreneurs (IISE) now Kanthari International. I studied Social Entrepreneurship in India from January 2011 to December 2011. Now, I have started an organization called the Bridge Organization. The Bridge Organization idea was developed during my training program at IISE. The Bridge Organization is located at Otukpo Local Government Area of Benue State.
The Bridge Organization is set up solely for Youth empowerment and it has four major pillars:
Leadership and Entrepreneurial Development * Environmental Education Program * Information Communication Technology Skills * Fashion Design training for skills acquisition.
I believe that we the Youth of Nigeria and the world have all it takes to make positive social change happen in all sectors of Nigeria. We only need the right platform and support for us to exhibit and unleash our creative leadership minds to practical sustainable development.
Making Nigeria great is our shared responsibility!
Henry Mark Lugobe, (Uganda)
I am Henry Mark Lugobe, a student of Medicine and Surgery at Mbarara university. This year contested for guild presidency at my university. My campaign was called A New Generation For MUST. Ours was to empower the students and let them believe that they are the change they want to see. I am a footballer and a musician. I play for my class football team as a striker. I sing in my church choir and am a catholic.
I am a writer. I write a magazine called Behind Every Face where we believe everyone has a story and that when you share your story it will inspire a life. This magazine is an inspiration and motivation magazine. It's also online: – www.beface.org.
I started and run an organization known as beface. We do events, projects, a mentorship program and a tuition scheme to help students raise tuition. Our events include a career fair, ICT expo, Entrepreneurs' day, youth fun day, Change maker awards, environment week and financial markets forum. The projects include ICT project, Go green project, Entrepreneurship project and HIV /AIDS projects. Our mentorship programme seeks to impact over 500 secondary and university students a year. Where we give career guide and life skill information to small groups. The tuition scheme is intended to encourage students save their money with us and also borrow some to top up their tuition.
I belong to rotaract club of MUST. This helps me give back to the community. I have served as a treasurer for two years and currently servicing as the vice president in this club. I have attended one district conference which was held in Nairobi in 2012.
I am currently president of AIESEC MUST. Aiesec is an international student run organization that gives students leadership opportunities and also an opportunity to do international exchanges in any country of their choice. I have been to Tanzania and Rwanda thanks to AIESEC.
I stand for the abundance mentality as opposed to the scarcity mentality. I believe the world has enough for our needs and not our greed. I believe that we receive as much as we give society. I want to front a development approach that focuses on personal transformation. As such I hope to raise a generation of individuals who are willing to learn, share and take inspired action to transform their own communities.
I am also a public speaker and a motivation speaker as well. I encourage personal branding and self discovery. I believe that the journey to self discovery is very important in shaping our choices and determining the action we need to take. I also love to encourage the young people to strive for financial freedom.
Student Progress
We had 17 students from 8 countries complete a total of 34 books in June. These students were from Ghana, Kenya, Mali, Nigeria, Rwanda, Sierra Leon, Uganda, USA.
Dennis Korbla Amego Penu (Ghana)
· Giant Steps
Paa Kwesi Inkumsah (Ghana)
· Change The World
Colins Odhiambo Aballa (Kenya)
· Beyond Civilization
· The Autobiography of Martin Luther King
Erick Kebeka Omari (Kenya)
· Failing Forward
· Money Is My Friend
· Sitting In The Fire
· The Happy Child
· You Just Don't Understand
· The Compassionate Classroom
· Your Faith Is Your Forgune
Modibo Dembele (Mali)
· Seven Habits of Highly Effective People
Offor Kennedy J. (Nigeria)
· Thinking Allowed
· How To Raise An Indigo Child
Aremu Abosede Oluwaseun (Nigeria)
· The Power of Intention
Ikeh Victor Chinedu (Nigeria)
· The New Dynamics of Winning
Japheth Aizebeoje E (Nigeria)
· Keys To Success
Marcus Edibogi Akor (Nigeria)
· Jonathan Livingston Seagull
· As A Man Thinketh
Edwin Akpan (Nigeria)
· The Power of Intention
Charles Kabera (Rwanda)
· Leadership On The Line
· Open Book Management
· Rich Dad Poor Dad
· The Secret
· The Starfish and the Spider
Mustapha Klah (Sierra Leon)
· Unlimited Power
· NonViolent Communication
Harriet Opondo (Uganda)
· Goals
Henry Mark Lugobe (Uganda)
· Jonathan Livingston Seagull
· As A Man Thinketh
Emeneke La (USA)
· How To Win Friends & Influence People
· Leadership For Dummies
· Unlimited Power
· The Seven Habits of Highly Effective People
The following students completed one level of study this month
Ken Offor (Nigeria)
Level Four in June
Harriet Opondo (Uganda)
Level Two
Erick Omari Kenya)
Level Five
Our special congratulations to Charles Kabera, from Rwanda, who just completed Level Seven studies with IIGL and is our newest graduate!
Statistics
New Enrollments
7 enrolled in June
45 enrolled in 2012
Book Assessments
34 in June
217 in 2012
Books Shipped
21 in June
233 in 2012
Cost of books
$465.78 in June
$4,698.11 in 2012
You Make It Possible
We extend a special thanks to the following individuals and/or organizations who contributed to IIGL last month. Your ongoing support makes this work possible.
Deb Silver (Israel)
Edmee DiPauli (UK)
Felix Iziomoh (Nigeria)
Afere Lawrence (Nigeria)
Lily Ann (USA/FL)
Deb Rosen (USA/WI)
Margie Tice (USA.NC)
Janis Thayer (USA.NC)
Peggy Moore (USA/NC)
Corine Wilson (USA.FL)
Lynn Murguia (USA/AZ)
David Banner (USA/WI)
Thomas Miller (USA/MI)
John Hornecker (USA/NC)
Gregory Burazer (USA/NC)
Charles Betterton (USA/AZ)
Kathleen Oweegon (USA/NM)
Michael Lightweaver (USA/NC)
Wanda Gail Campbell (USA/AL)
Janae & Barry Weinhold (USA/NC)
Make A Difference
Dream Team 22
In January 2009 we launched a new idea which blends two previous endeavors: The Master Mind Group and the 22 Experiment. We are calling this Dream Team 22 and our goal is to have 220 people contributing $22 per month. We understand that money is energy and that to sustain and build IIGL we need a lot of people pouring their energy into this endeavor on a regular basis. We also know that not everyone can afford to commit $22 a month – especially our students, who live in countries with economies in which this amount can be equal to a weeks salary. So we are offering two options for those who wish to become a part of the Dream Team. One can commit to a $22 a month contribution or to spending 22 seconds each day holding the vision of IIGL becoming financially sustainable by the end of 2009.
contact Michael for details: lightweave@aol.com
Checks on US banks, payable to the International Institute For Global Leadership, can be mailed to PO Box 18909, Asheville, NC. 28814, USA. Contributions may also be made by credit card by clicking the link below. Contributions are tax deductible under the 501 (c) 3 tax code of the United States Internal Revenue Service.
Newsletter Archive: Click Here to view archived issues of the Global Leadership News