International Institute For Global Leadership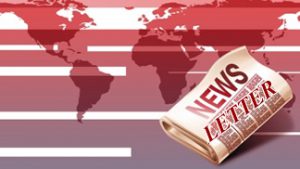 Issue #89 * May 2009
www.global-leadership.com
Asheville, NC. USA
Guest Editorial
Leading From Behind
By Deb Rosen, USA
I have observed a great leader for over 40 years and I wanted to describe some her attributes and qualities to you. She is about to retire from a career and job she has held for 33 years. Her main job duty was to mentor and nurture female philanthropists to become the best they could be.
I often wondered, how did she know how to do this job? She is a high school graduate, and then she went to college for 2 years in the late 1940's. She was actually studying to be a physical therapist, but ended of quitting to get married.
So a question that has plagued researchers for a long time — Are leaders born with the qualities or do they learn what it takes along the way? I believe with her, it was innately inside of her to know what to do, and with whom! She actually selected the woman she mentored and guided. She would often say, "I just would have a sense about someone and then follow my intuition in terms of dialoging with the person to find out their interests and desires." She had no formal training nor did she really have any mentors of her own. So how did she know how to do this job? She knew how to listen to herself and her own gut instincts.
The other thing I observed about her leadership style is she refused to be "out front." She always insisted on giving her mentees the credit for projects and accomplishments. This included always staying in the background at major events and/or meetings. She would often write the speeches that were given, but never gave one. Some people accused her of being shy, but that wasn't the case. She is not shy; she just believed that her best placement was not out front. It was in the background, nurturing and encouraging the new leaders to take their stand out in the World.
Part of her job was fundraising for a nonprofit, and she used similar techniques when raising money. Instead of being real upfront with her contributors, she built relationships with them. She found out about their families, their hobbies, and their passions. From this information, she would determine the best way and place for them to donate their time and money.
In addition, she has the best track record of anyone I know on how to get others to help with causes, events and other duties. Yes, it always looked like she held 5 jobs, because she was able to get so much done. She was able to do this, because her mentees were engaged, interested and ready to help. They helped with small things as well as large projects. So how did she do this? She did this through her caring nature and knowing what the mentees liked doing and working on. She knew this by spending time with them and listening to them.
I wanted to dedicate this editorial to her, my mother, Evelyn, as she completes her 33 years of service. I want to thank her for all she has taught me and others about "Behind the Scenes" Leadership.
"He leads best who leads from behind, so that the people say 'we did it ourselves." – Lao Tse.
In The News
IIGL Receives 50 Million Dollar Contribution
What I am about to tell you proves the point that when you set an intention, be VERY specific as to what you want. As you know from previous emails, we have been working diligently to make IIGL financially sustainable. Our 'Dream Team 22' has been very successful in attracting funds this Spring with their daily visualizations. For this reason I should not have been surprised when I opened the envelope and found, not only a 50 & 500 thousand dollar bill, but also a 50 million and 5 billion dollar bill! OK, by now you are supposing that it was monopoly money, right? No it is real – the catch is that it is Zimbabwean dollars and the total value, according to the donor, is less than one cent. Now we won't go into a discussion of the politics of the situation. The daily news covers that. What we will say is that this is a good lesson in manifestation. Be specific with you intentions! In our case, the next time we set out to manifest a million dollars, we will be careful to specific US dollars – or perhaps Euros! All of that said, I just had to include this bit of news – to lighten us up a bit. Sometimes in the areas of finance and romance we can become all too serious. And with contributions, haven't we always heard that it's the thought that counts? Some good lessons to think about.
What Our Students Are Saying
Linquist Asiebela (Kenya)
One of the things I am learning from my IIGL studies is that we can only be for others what we are to ourselves. Therefore, as we revalue ourselves and begin to feel to be the giant, a centre of power, we automatically change our relationship to the giants, reducing these former monsters to their true place, making them appear to be the helpless grasshoppers. I have realized that you cannot conquer others unless you first conquer yourself. It doesn't matter how many declarations one makes, the ultimate truth still abides; you project in the outside that which is in the inside. You cannot give that which you don't have. In fact, the greatest barrier to our success is nothing other than our own selves. Change your conception of yourself and you will automatically change the world in which you live. Do not try to change people; they are only messengers telling you who you are. Revalue yourself and they will confirm the change.
Students In Action
Nahla Rifai (Jordan)
One of our former students and current financial contributor, Nahla Rifai, from Jordan, has recently created a new blogsite entitled Planetary Arab Women. PAW is a blog and forum for anyone interested in constructively discussing the role of a new emerging force for change on the regional and global policy scene – the Planetary Arab Woman! The goals of the blog and forum are:
1. To create a forum for sharing experiences as global Arab women working for change whether on a professional or personal basis;
2. To create a virtual and eventually actual community of planteray Arab women (PAWs) from across the globe;
3. To instigate concrete actions and recommendations for change that can contribute to a healthier, safer, fairer and happier Arab and global community!
You can visit the blog and learn more by clicking here: http://planetaryarabwomen.blogspot.com
What Our Students Are Reading
Principled Centered Leadership
By Stephen Covey
How do we as individuals and organizations survive and thrive amid tremendous change? Why are efforts to improve falling so short in real results despite the millions of dollars in time, capital, and human effort being spent on them? How do we unleash the creativity, talent, and energy within ourselves and others in the midst of pressure? Is it realistic to believe that balance among personal, family, and professional life is possible?
Stephen R. Covey demonstrates that the answer to these and other dilemmas is Principle-Centered Leadership, a long-term, inside-out approach to developing people and organizations. The key to dealing with the challenges that face us today is the recognition of a principle-centered core within both ourselves and our organizations. Dr. Covey offers insights and guidelines that can help you apply these principles both at work and at home — leading not just to a new understanding of how to increase quality and productivity, but also to a new appreciation of the importance of building personal and professional relationships in order to enjoy a more balanced, more rewarding, more effective life.
Meet Our New Students
We are very pleased to welcome four new students during the month of April. They are from the Dominican Republic, Nigeria & Uganda.
Onwuemene Dennis Peter Ike (Dominican Republic)
I go by the name Onwuemene Dennis Peter Ike. The last two are my first names and the previous one is my surnames. I was born on the 19th of Novemeber 1975 as the sixth of eight family of eight children. I was brought up with so much love, no wonder i too have so much of it to give. I was also brought up under stringent cultural, ethical and religious rules. I am self confident, smart, lovely with kind heart, By nature, I´m on the very soft side, with lots of respect for humanity, very humane in nature. I do stick to rule and obey instructions, very law abiding you may say. And not at all all assuming, all knowing and far from immodest.
At present I live and study in Puerto Plata, Dominica Republic, majoring in spanish major. Socially, my life is on a zero level, not that I don´t need friends but I am just my own best friend and it helps keep out of trouble.
Sunday Elebiju Tope (Nigeria)
My name is Sunday Elebiju Tope, 23 years of age. I am from Ondo state & currently live in Lagos. My favorite sport is swimming, I like traveling, reading, Christian motivational books, like watching documentary, especially oceanography. I am a student of federal college of fisheries and marine technology, studying fisheries technology, a final year student in higher national diploma. I am planning a career in diving, scuba, health and environment. I intend to start creating awareness in marine and wetland recreation, exposing people to opportunity in diving . I would like to travel to places where I can help, making improvement in the lives of the inhabitants, creating employment and developing skills for creating employment opportunities. I love humanitarian work and prison ministration and visiting motherless baby homes.
Osaluwe Jude-Steven (Nigeria)
I am a positive person who believes that life becomes to everyone what they want it to be as man ultimately is a product of the information that he is exposed to. I am the 4th in a family of six children. My childhood gave me an early exposure to multiple cultures in my country Nigeria with it's heterogeneous and divergent ethnicity as my dad was in the construction industry & moved around the various states in Nigeria with the familiy. This experience helped me to cultivate an understanding of the uniqueness of each individual and the strength of unity. I am currently in my fourth year of study for a degree in Public Administration at the University of Benin, Benin city, Edo state where i am also contesting in a 'Students-only Election' for the position of the President of the Public Administration Student Association of Nigeria (PASAN) University of Benin chapter.
My personal interest includes Human Capital Development, Social service/Civic engagement and generating employment through profitable businesses for the world's growing population, I believe this helps to spread the world's resources and creates opportunity for people to creatively harness and optimise their potentials as we all realise our aspirations.
My dreams and goals are aspiring to the political leadership of my country and also seek an opportunity to serve in the United Nations as my contribution to the advancement of humanity and pioneer an equal opportunity educational charity for the support of the youths in my community and across African with a special focus on Citizenship Education which will among other things help to improve the level of enlightenment of the African citizen who is often exploited by unscrupulous opportunistic politicians.
So far I have had the opportunity to travel through most of the states in Nigeria with only occasional visit to neighbouring West African countries like Niger and Ghana and very thoroughly relished the learning opportunity it afforded. My favourite books are Biographies and motivationals like Barrack Obama's "Audacity of Hope"and Bill Clinton's "My Life" while my favourite movies are Documentaries, Security intelligence like 24Hours.
Immaculate Vivien Bisanda (Uganda)
My name is Immaculate Vivien Bisanda. My interests include sharing ideas, interacting with diverse cultures, watching movies especially thrillers, suspense and comedy. I love to hang out with my friends whenever I can, I also love to travel and adventures. My dream is to give back to the society by mainly promoting human rights and also realize my full potential to create a huge impact on the world. I have had a few adventures in Uganda (my home country) but I would really love to travel beyond boarders and see what other countries offer Like I said, I love interacting with diverse cultures.
I can't exactly decide what my favorite movies are but here are some I cant get enough of Twilight, 300, Taken, The Bourne movies, Pirates of the Caribbean, Underworld movies among others I am currently heading am entrepreneurship project for a student association known as AIESEC geared towards stimulating entrepreneurial spirit among university students and graduates. It is usually carried out every year and we always award the best candidates with some money to start up their businesses.
What Our Donors Are Saying
Kaih King (USA)
It is not unusual to hear people grumble about those who are at the "top of the heap." We are quick to criticize world leaders, politicians, corporate heads and movie stars but fail to take responsibility for those whom we lift up into positions of power. The manner in which the masses behave rises up to dictate the consciousness of those at the top. In other words, If the little guy does a little cheating the big guy does it big. The atmosphere from the valley permeates the mountain top.
I support IIGL because the influence we have from the valley floor creates the world we experience. To educate and create leadership with integrity, generosity and appreciation (from the ground up) establishes these qualities in the very air we breathe. To encourage leadership with soul and spirit, as well as practical means, we must go to each citizen. Whether one leads a single family, a corporation, a nation or the entire world each part is vital to all the others. I applaud IIGL for the immense work it has done and continues to do. By making available materials and books that educate the mind and spirit, and by investing life force and time IIGL can change the global downturn into a glorious upswing.
Thanks!
We extend a special thanks to the following 29 individuals and/or organizations from eight countries who contributed to IIGL during April. Their ongoing support makes this work possible.
Deb Silver (Israel)
Edmee DiPauli (UK)
Julian Murphy (UK)
Lale Eterm (Turkey)
Nahla Rafia (Jordan)
Roger Yomba (Cote d'Ivorie)
Elisabeth Tepper (Venezuela)
Lily Ann (USA/NC)
Deb Rosen (USA/WI)
Ron Walker (USA/VA)
David Banner (USA/NC)
Marsha Clark (USA/CA)
Dina Kushnir (USA/NY)
Janis Thayer (USA/NC)
Margie Tice (USA/NC)
Corine Wilson (USA/FL)
Heidi Stewart (USA/NC)
John Hornecker (USA/CA)
Lynne Murguia (USA/AZ)
Marsha Shearer (USA/FL)
Gregory Burazer (USA/NC)
Jesse Syverson (USA/WA)
Randa El Sharif (USA/WI)
Anneliese Weiss (USA/FL)
Julie Loosbrock (USA/WI)
Rommy Banaszczyk (USA/AZ)
Michael Lightweaver (USA/NC)
Wanda Gail Campbell (USA/AL)
Janae & Barry Weinhold (USA/NC)
Make A Difference In The World!
You can make a lasting difference now by investing in the future of young heart-centered leaders throughout the world who will soon be making critical decisions that will determine the future of humanity and the planet. How? By becoming an active partner in this work with your financial contribution. We are supported by people like you; people who believe that it's more important to light a candle, however small, than to curse the darkness. We welcome contributions in any amount, however small, because this isn't just about money. It's also about energy and connection.
Checks on US banks, payable to the International Institute For Global Leadership, can be mailed to PO Box 18909, Asheville, NC. 28814. Contributions may also be made by credit card. Contributions are tax deductible under the 501(c)3 tax codes of the United States Internal Revenue Service.
Student Progress
We had 18 students from 8 countries complete a total of 25 books inApril. These students were from Chile, Dominican Republic, Kenya, Nigeria, South Africa, Uganda, USA & Venezuela.
English Speaking Program
Peter Onwuemene (Dominican Republic)
* Jonathan Livingston Seagul
* As A Man Thinketh
Angie Gichimu (Kenya)
* Success Through Positive Mental Attitude
Erick Omari (Kenya)
* Giant Steps
Jude-Steven Osaluwe (Nigeria)
* Jonathan Livingston Seagul
* As A Man Thinketh
Sunday Elebiju Tope (Nigeria)
* Jonathan Livingston Seagul
* As A Man Thinketh
Afere Lawrence (Nigeria)
* Entrepreneurship: The Art Of Succeeding In Business
Olita Nyathi (South Africa)
* The Four Agreements
* Thinking for change
Kirabo Mulungo (Uganda)
* How To Win Friends & Influence People
Vivien Bisanda (Uganda)
* Jonathan Livingston Seagul
* As A Man Thinketh
Lisa Kiebzak (USA)
* Power of Intention
* Non-Violent Communication
Spanish Speaking Program
Ysabel Saa (Chile)
* See you on the top of the mountain
Adriana Zangarini (Venezuela)
* 10 Secrets for Success and Peace
Fabiola Cova (Venezuela)
* As a Man Thinketh…
* Jonathan Livingston Seagull
Fabiola Rodriguez (Venezuela)
* Jonathan Livingston Seagull
Flor Marina Solorzano (Venezuela)
* As a Man Thinketh…
Belkis González (Venezuela)
* As a Man Thinketh…
Omaira Guevara (Venezuela)
* As a Man Thinketh…
Maria Pernil (Venezuela)
* As a Man Thinketh…
Graduates
The following students completed one level of study during April.
Olita Talent Nyathi
South Africa (Level Four)
Statistical Report
New Enrollments
5 enrolled in April
35 enrolled in 2009
Book Assessments
25 in April
127 in 2009
Books Shipped
60 in April
111 in 2009
Cost of books
$950.10 in March
$1,900.70 in 2009
To Contribute By Credit Card, Click Here
Newsletter Archive: Click Here to view archived issues of the Global Leadership News