International Institute For Global Leadership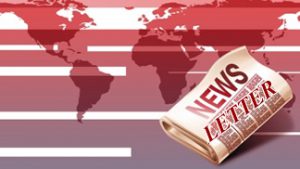 Issue #107 * November, 2010
www.global-leadership.com
Asheville, NC. USA
Guest Editorial
Dare To Change The World
By Adedoyin Adedeji
Young Abrahram was working with his dad on a small farm, when he saw a slave master beat a slave to death, right there Abraham said to himself "if I have the chance tomorrow, am going to hit this thing (slavery) really hard". Then it could have looked like another "mission impossible for a young man", but that moment marked the beginning of a great revolution for the black race by one young man. Several years later, after failing in business twice and losing elections eight times, this young Man Abraham Lincoln became the sixteen president of America in 1860. Abraham Lincoln dedicated the rest of his life and his tenure as president to fight for the dream he had as a young man – the liberation of the black race from slavery. Abraham Lincoln dared to changed the world we live in today with his dreams and ideas. One Hundred and forty four years have passed since he was shot and killed in the Ford's Theatre yet Abraham Lincoln remained the greatest president America ever had. Who says you can't be a world changer.
Life they say is unfair but the pages of history are filled with accounts of brave men and women, who despite the limitations life placed before them, still went against all odds to make it to the "Hall of Fame" of life and history would forever remember them as heroes. Like the closing words of the great epic movie Troy – "men, like the wheat of the field, will rise and fall but this name will remain forever ……..". I don't know the barriers which life has placed before you, but I know there is a hero somewhere in you crying out for expression, crying out for a desire to positively change the world. The whole of creation waits in eager expectation for your manifestation; they are on their toes with great expectations in their heart. Consider this: Humanity is just waiting for you to wake up to who and what you really are and your potential to positively change the world.
e, I challenge you today: – Think of an Idea, Dare to see it become a reality, Believe in God and yourself. Remember ideas rule the world. So like the Guinness slogan I tell you today "there is a drop of greatness in you" and like the MTN slogan I also say to you "Go Start Something". (You can contact Adedeji at hadedoyinus@gmail.com
What Our Students Are Saying
Maria Cerdeno (Philippines)
I have just finished reading the book, PsychoCybernetics 2000. Thank you for sharing the book with me. You have no idea how it has transformed my life!. I thought it would be boring because of the title and cover. Now I can truly attest that the saying " Don't judge the book by its cover" is very true. Once I start reading the book I wanted to finish it on one day, which in my case it didn't happen. Although it is possible to be finish reading the book in one day, I still didn't do it because I also need to my obligation in my studies. For this reason, I manage my time in studying and reading the book. The book helps me to transform only in one day. Amazing! It influences me a lot to become a better person and never lose sight on my goal.
Nigerian Students Organize
With 35 active students, Nigeria has the highest concentration of active IIGL students of any country in the world. Unlike most countries, where the students are concentrated in one city, our Nigerian students are scattered throughout the country. However, most of them are located in Lagos, the largest city. In early October, Felix Iziomoh, the coordinator for our Nigerian program, convened a meeting of Lagos area students to discuss the creation of a Nigerian chapter. In spite of torrential rains, eight students attended and began laying the groundwork for creating an IIGL chapter. Among other things, they decided to begin meeting monthly in November. Those attending were mation, contact Felix at flelixi@gmail.com
Students In Action
Busani Sibindi (Zimbabwe)
www.sstarprojecttrust.org
Busani is the Executive Director of Star Project Trust whose commitment is to Enterprise Based Solutions to poverty.partnerships. You can learn more about the the SPT programs and projects at the website or contact Busani directly at sibindi@sstarprojecttrust.org
What Our Students Are Reading
A Complaint Free World
How To Stop Complaining & Start Enjoying Life.
By Will Bowen
Bowen is a Unity minister with a very simple message: quit complaining. If you do, you'll be happier and healthier. Hence his Complaint-Free World challenge; the goal is to stop for 21 consecutive days. Why 21? That's how long it takes to break a habit, according to Bowen, who has appeared on Oprah and The Today Show discussing his challenge. And while there's no scientific proof his program works, he includes testimonials from people who've stopped their chronic carping and now lead more positive lives. As for issues that might make you complain about not complaining-e.g., how do you enact social change without first finding fault with the present situation? Bowen points to Martin Luther King Jr. and his I-have-a-dream speech. He "did not stand on the steps of the Lincoln memorial and say, "Isn't it terrible how we're being treated…."
The book covers such questions as:
·What exactly is a complaint? (Chapter 1)
·Why is complaining destructive? (Chapters 2-3)
·How can I get others around me to stop complaining? (Chapter 3)
·How can we affect social change if we don't complain? (Chapter 5)
·Why is it so hard to stop complaining? (Chapters 4-6)
·What happens once I no longer complain? (Chapter 8)
Over 6 million people in more than 80 countries have taken the Complaint Free challenge and their lives are a testament to the positive effects of this simple idea. Find out how forming the simple habit of not complaining can transform your health, relationships, career and life.
By changing your words, you can change your thoughts and then begin to create your life by design. People have shared stories with Will of chronic pain relieved, relationships healed, careers improved, and becoming an overall happier person. Less pain, improved health, satisfying relationships, a better job, being more serene and joyous—sound good? It's not only possible, it's probable. Consciously striving to reformat your mental hard drive is not easy, but you can start now by using the steps Bowen presents here.
In this book, you can learn what constitutes a complaint, why we complain, what benefits we think we receive from complaining, how complaining is destructive to our lives, and how we can get others around us to stop complaining. You will learn the steps to eradicating this poisonous form of expression from your life. If you stay with it, you will find that not only will you not complain, but others around you will cease to do so as well. In a short period of time, you can have the life you've always dreamed of having.
Valuable Resources for Personal & Planetary Transformation
Social Venture Network
http://www.svn.org/
SVN inspires a community of business and social leaders to build a just economy and sustainable planet. We work to achieve this mission by
* Providing forums, information, and initiatives that enable leaders to work together to transform the way the world does business
* Sharing best practices and resources that help companies generate healthy profits and serve the common good
* Supporting a diverse community of leaders who can effect positive social change through business
* Creating a vibrant community that nourishes deep and lasting friendships
* Producing unique conferences that promote the exchange of ideas and encourage the development of relationships and partnerships
* Offering programs that support the spiritual, professional, and personal development of our members
Meet Our New Students
We are please to welcome four new active students this during October. They are from Argentina, Ethiopia, Ghana & Kenya.
Maria Rosario Read (Argentina)
I have many interests: health, medicine, reading, psychology, meditation, yoga, cooking. My dreams: I have always dreamed of helping people in someday, I have always being drawn to different subjects, but they were all where careers that allowed me to be in contact with people.
I have always being torn between studying Medicine, Psychology or Neuropathology.
My Favourite movie is Shaw Shank Redemption. I was born in Colombia, and adopted when I was 6 days old by an Argentinian diplomat family. After about 2 months we travelled to Copenhagen, Denmark, I lived there until I was 2 years old. My family and I travelled to Buenos Aires (Argentina) I stayed in the country until I turned 5 and then moved with my family to Tokyo, Japan. There, I attended the International school of the sacred heart, until 1996. I moved to Buenos Aires, lived there until I moved with my family to Pretoria, South Africa in February 2000. I finished high school in 2002. In 2006, I returned to my home country Argentina. Though I'm glad to be back, I find I haven't settled as well as I have in the past when I was younger. Since I was quiet young I attended meditation workshops. I don't know what to say except I'd be delighted to be given this opportunity, I've always dreamed of an opportunity like this.
Ziyad Rube Abdule (Ethiopia)
I am Ziyad Rube Abdule, Born in Oromia Regional state, Arsi Zone Robe woreda. The zone is
widely known for its origin of several world class athletes like Kenenisa Bekele, Derartu Tulu,
Gezaheny Abera, Fatuma Roba, Tirunesh Dibaba and etc. Starting my elementary Education in
1996 at Arsi Robe junior & elementary school, I have completed my secondary Education in
2004 at Dedia Robe Senior Secondary School. Being Assigned to Haramaya University, Largest East African Ethiopian University, in the year 2004 by the Ministry of Education, I have joined Faculty of Business & Economics, specialize & graduated with BA Degree in Management in the year 2007.Currently I am working in Amhara Region Disaster Prevention and Food Security Coordination Oromia Zone Branch Office as a Food Security Work Process Coordinator. An area where there are more than 151157 chronically food insecure and more than 50000 transitorily food insecure population benefitting from the productive safety net program and Emergency resource simultaneously. As a Food security work process coordinator, I have an experience in Managing the Productive safety net program, a food security program funded from eight international donors including EU and USAID, The government funded House hold Asset Building Program, The Resettlement Program and World Bank Food security Projects. Hence, following the overall disaster prevention & food security activities at woreda and kebele/community/ level is one of my daily activities. Online with this the efficient utilization of human resource is the crucial issue which I had engaged in so far.
As an Ethiopian, an African country known for its wide spread Poverty and Food insecurity, it is obvious that this shadow has a depth impact on every of us. I had born from economically low, financially constrained family. Though I have a higher desire to upgrade my education, these factors could not able me to do so. My father is a civil servant with subsistence income and my mother contributes nothing in earning income. Even my current earning could not cover any cost other than survival.
With the hope that all the above constraints avoided, becoming an International contributor in
my area of specialization is my ever Dream. To do so, I want to start my journey in advancing
my education, engaging in different development projects and participating in developmental
studies. Due to the fact that I am from economically lower class & financially constrained family, I have not obtained the chance of going anywhere outside my country. Hope all these factors avoided my preceding travel will be to South Africa, Saudi Arabia, United States of America, Norway, and Egypt. My major interests in life are reading books, writing memorial notes, working with organizations striving to alleviate poverty, disaster reduction, and food security, helping the Orphan & vulnerable children and etc. Out of the many entertainment activities, Soccer is my ever lovely sport, Arsenal is my ever lovely club, France is my best national team and Zinedine Zidane is my ever foot ball player. However, I am not as such regularly following daily football activities.
Mark Afriyie (Ghana)
I am Mark Afriyie, a senior high school teacher in a girls school and a graduate of University of Cape Coast, Ghana. I graduated in 2003 and holds Bachelor of Science degree in Agriculture. I have since been teaching. I am the eighth child of my parents. Though not a trained teacher, I really enjoy teaching. I never thought of becoming a teacher while in school, however, my six years experience in teaching has taught me one thing. That teaching could be godly work; it gives one the opportunity to serve as a role model, a leader with many protégé (the students). Though the profession is not financially rewarding, I can count a number of students who have passed through my hands and are well pruned, tutored, mentored and well resourced to face the challenges of life. This in itself is motivating indeed.
I have not had the opportunity to lead a major group or organization. In instances where I was selected as a leader, I was barely known as one. Fear, fright and shyness were the only tools I knew in leadership. I was a sectional leader in basic school and an organizing secretary of an old students association at the university. I am glad to say that teaching has helped improve my leadership and interpersonal skills to some degree.
I have a lot of interest in food and environmental issues. My background in Agriculture brought me closer to these issues. Now these two issues have become global cases for daily discussions. I read a lot and listen to people who hold much authority in these subject areas.
I have a goal and my goal is to teach. I know that that is what I can do best. May be in the form of advocacy. Having the platform, big or small to advocate for better care of the soil and the environment as a whole. I wish to take further courses in Agriculture and Environmental sciences to make me better informed on these subjects. This will make me fulfill the dream of going back to my village and leading the subsistent farmers to learn how best we can manage the soil (land) for sustainable agriculture; the dream of leading my neighbours to clear the streams of filth, remove choked gutters, talk to people to stop dumping rubbish into streams.
Back in the University, I undertook a project on cassava processing into "gari", an important staple food obtained from pressed and roasted cassava dough. Farmers and processors had doubt about the suitability of a new high yielding cassava variety for processing into "gari". They believed the cassava contained a lot of water and would not give them high yield of gari. I had a project to compare the two varieties. I practically went through the processing stages with the processors and we finally came to the findings that the new cassava variety would give higher amount of "gari" than the old one. Now the cassava has been adopted on a very high scale in communities around the University of Cape Coast and the entire nation.
I enjoy reading African novels and lately motivational books. I find articles on environmental and food issues very interesting to read. I watch African movies and Hollywood movies of no or few violent scenes. Investigative or detective movies will do.
Janet Mumo Maundu (Kenya)
My name is Janet Mumo Maundu, last born in a family of 4, two boys and two girls, I have a Diploma ECD, and I have been involved in volunteering in teaching young and needy children. I have also been volunteering in one of local community based organization called Alfa network (A better life for all) to educate children through a local radio program called Pamoja F.M. My future dream is to have a school which will be helping needy children and orphans, I have also been involved in changing youths in to positive behavior through counseling since I have done guidance and counseling. I have also been a girl guide so I have some tips on first aid, rescue of emergencies in case of calamities. I have done psychology, child development, creative arts social studies, health and nutrition, I have also made a project in child abuse, child rights, phys co – motor activities, personality and special needs education. I like reading the Bible and helping the needy children, guiding and counseling others staying with children and helping them achieve their goals also teaching children to use polite language, like excuse me, may I, please, thank you.
I like networking with people making substantial friends, I have the power of attraction, once given a chance to establish a task, I do it to my perfection and fulfillment not to please others but to the best of my knowledge with bragging.
I have managed to visit a special needs school in a place called Thika in Kenya, because of the special need subject and applying it practically, and it is from there I came to realize how to deal with physically handicapped, mentally challenged, this come up to categorize children with special needs in
1. Physically challenged
2. Mentally challenged
3. Visually impaired
4. Deaf and dumb
5. Multiple handicapped
6. Children with cerebral palsy
7. Muscular dystrophy
8. Brittle born disease
I am a tall lady, I like laughing because when you laugh you grow younger, and also through laughing and smiling you reduce the toxin in your body, I see, I touch I ear I forget.
Thanks!
We extend a special thanks to the following 21 individuals and/or organizations from six countries who contributed to IIGL during September. Your ongoing support makes this work possible.
Deb Silver (Israel)
Gillian Kean (UK)
Edmee DiPauli (UK)
Nahla Rafai (Jordan)
Mark Mazadu (Nigeria)
Lily Ann (USA/NC)
Deb Rosen (USA/WI)
Margie Tice (USA/NC)
Ron Walker (USA/VA)
Judith Royer (USA/ND)
Dina Kushnir (USA/NY)
Corine Wilson (USA.FL)
David Banner (USA/WI)
Heidi Stewart (USA.NC)
Julie Loosbrock (USA/WI)
John Hornecker (USA/CA)
Lynne Murguia (USA/AZ)
Barbara Mader (USA/NM)
Michael Lightweaver (USA/NC)
Wanda Gail Campbell (USA/AL)
Janae & Barry Weinhold (USA/NC)
Donate!
Side Bar
Visionary Leadership
Student Progress
We had 20 students from 11 countries complete a total of 32 books in October. These students were from Argentina, Cameroon, Ethiopia, Ghana, Kenya, Mali, Nigeria, Rwanda, Sudan, Uganda & Zimbabwe.
Maria Rosario Read (Argentina)
· Jonathan Livingston Seagull
· As A Man Thinketh
Ntobo Valentine (Cameroon)
· Leadership for Dummies
Ziyad Rube Abdule (Ethiopia)
· Jonathan Livingston Seagull
· As A Man Thinketh
Mark Afriyie (Ghana)
· Jonathan Livingston Seagull
· As A Man Thinketh
Albert Darko (Ghana)
· PsychoCybernetics
· Success Through Positive Mental Attitude
Janet Mumo Maundu (Kenya)
· Jonathan Livingston Seagull
· As A Man Thinketh
Modibo Dembele (Mali/USA)
· PsychoCybernetics
Afere Lawrence (Nigeria)
· Failing Forward
Edwin Akpan (Nigeria)
· Giant Steps
Ijalana Olubunmi (Nigeria)
· The Power Of Intention
Solomon Nwokoro (Nigeria)
· Idiot's Guide To Managing Your Time
· Idiot's Guide to To Being A Successful Entreprenuer
· Lifetime Plan For Success
Okolie-Alfred Cosmas (Nigeria)
· The New Dynamics Of Winning
Offor Kennedy J. (Nigeria)
· PsychoCybernetics
· Success Through Positive Mental Attitude
Pius Rius (Nigeria)
· The Seven Habits Of Highly Effective People
· Your Faith Is Your Fortune
· Law Of Attraction In Action
Francis Okeny Silvio (Sudan/Norway)
· Goals
Charles Kabera (Rwanda)
· Goal Setting 101
Andrew Kisangala (Uganda)
· Nonviolent Communication
· Leadership For Dummies
Harriet Opondo (Uganda)
· PsychoCybernetics
Charity Masuka (Zimbabwe)
· Success Through Positive Mental Attitude
Joseph Zvoushoma (Zimbabwe)
· Psycho Cybernetics
· Success Through Positive Mental Attitude
Graduates
The following student(s) complete one level of study last month:
Afere Lawrence (Nigeria)
Level Five
Edwin Joel Akpan (Nigeria)
Level One
Solomon Nwokoro (Nigeria
Level Six
Statistics
New Enrollments
7 enrolled in October
91 enrolled in 2010
Book Assessments
34 in October
312 in 2010
Books Shipped
32 in October
519 in 2010
Cost of books
$593,38 October
$7,386.04 in 2010
To Contribute By Credit Card, Click Here
Newsletter Archive: Click Here to view archived issues of the Global Leadership News