Ethiopia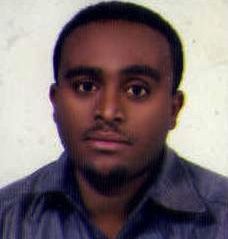 Daniel Tsegaye
Addis Ababa, Ethiopia
Email: dnltsegaye@gmail.com
Birthday: March 27, 1977
Education: MA in Economics, BA Degree in Management and Public Administration
Occupation: ECX, General Service Acting Manager
Please describe your vision of a world that works for everyone.
I gather a research based leadership quality for my work practices and to all my personal life. I hope I will get a significant leadership quality and develop my managerial skill. I think my personal behaviors will be changed and everybody likes me. This will encourage me to learn my subordinates and others.
What do you see as the most pressing problems facing the world today?
My thoughts regarding the most pressing problems facing the world today are:
* Economic ( inflation as well as unemployment)
* Environment
* Lack of pertinent technical and managerial capabilities
* Social problems
A detailed assessment of the most pressing problems of this world should be deeply analyzed. Especially those problems face in the most densely-populated developing countries like Ethiopia. The solution will serve to bring out the necessity of a direct attack on the problem that should aim at a reduction in inflation and technical and managerial incapability. The above problems have been indicated in all news and governmental as well as nongovernmental meeting and gatherings. But our people have been paid the price from the classical period to the development
How do you feel these problems could best be solved?
My thoughts regarding the most significant solution to resolve the pressing problems facing the world today are:
* Free market as well as government commitment
* Environment protection
* Training and education
* Social problems
The solution lies on many distinct issues. Number of studies lie on the levels and rates of growth of per capita income and controlling population size over time and space. The other concern lies on the improvement of the human skill and condition represented by variables that accommodates social and economical policy. In this respect, the great weight should be in achieving a gradually and spontaneously change in sociological and cultural patterns resulting from economic development and industrialization.
Profile
I am General Services Manager of the Ethiopia Commodity Exchange (ECX) and was previously a Market Data and Project related worker at various institutes like Ethiopian Chamber of Commerce and private companies in 2004- 2007. I have also worked for the Ministry of Agriculture and Rural Development for the implementation of ECX under UNDP project. I know very well World Bank and Ethiopian government procurement procedures as a market data expert. I hold a BA from Addis Ababa University, and Master of Arts in Economics from Indra Gandhi Open University. I have received various certificates from different institutes. I also have good experience in application software such as SPSS and STATA as well as basic computer applications – word, excel, access, paint etc.
I have numerous interests: watching TV news, research, reading, psychology, leadership, sport, cooking. My dreams are like picture perfect and the dreams are so related though they're often estimated. I have always dreamed of be socialize and helping people in someday. HI have always been drawn to different subjects, but they were all careers that allowed me to be in contact with people. I have always been torn between studying Research in Economics.
I have a vision for what I want in social based life and part of that is my best family oriented vision of what I want in that space and what I know my neighbors want. I want a place where people in the community will congregate. It can be easily said that I am a versatile, experienced, self-motivated person with over seven years work experience in a variety of sectors. I am reliable, conscientious and active on my own initiative as well as working in a team.
I am a caring and helpful person who enjoys meeting different types of people. I have the ability to manage a varied workload and also enjoy working both in a team and on own initiative. Good at working under pressure, able to organised patient appointment. A confident, articulate, assertive and flexible individual with professional approach to many things in life. An Enthusiastic worker in Management, facilitating and leading small groups. An individual who enjoy a challenge, a quick learner and possessing the ability to cope well under pressure. I am interested in applications of Econometrics and condensed matter in leadership and research. Over the years this interest has generated both theoretical and experimental research activities in various fields.