International Institute For Global Leadership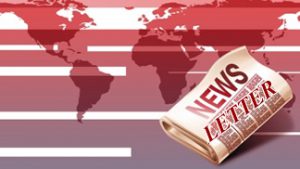 Issue #262 *October 2023
www.global-leadership.com
Asheville, NC USA
Guest Editorial
Jonathan Livingston Seagull
Esther Moses (Tanzania)
Mosesesther345@gmail.com
Below are some highlights from one of IIGL's Introductory books:
Being in the moment: As we pursue higher levels in life let us not forget to live in the moment for any level that we want is a limit and to become limitless is to live in the moment and enjoy that which is, so we won't end up becoming slaves to our own ambitions by always wanting more that will leave us emptier than we were before.
To be gentle with those who hurt us: The author calls us to become gentle with those who hurt us because one who hurts others is one who was hurt before. People that hurt us need be shown love for them to see things differently. As hard as this may sound, couple of times I found it really convincing and felt right to hate those who hurt me but with time it came to my attention that doing so only hurts me more. Spreading love to our enemies is like adding a spirit to a wound it may hurt so bad at the moment but its power of healing is tremendous. Being happy is worthy than being right, we can save a million other souls by having empathy on them and bearing with each other as hard as it may to be, but its within me to make the world a better place by spreading love to those who do me wrong rather than choose to be right and do them wrong in return.
Limitations are nothing but one's own thoughts: We are what we choose to see ourselves whether we are aware of it or not. Nothing can stop us from becoming that which we want the most, be it our environment, physical appearance or ethical background but only our thoughts, which we can control if we choose to. Neither my physical appearance nor my ethical background nothing can stop me from what I want to be, I look forward to put this lesson into practice so I can unleash my natural given gifts, for by becoming my best self so I can stand a chance to influence others and make their lives better and eventually bring about change in the world.
Never give up: Patience is the key keep pushing until you get there, who knows perhaps you're one step away from your achievement as its being said its not the last blow that breaks the stone or bring down the tree its a series of them. Never give up: consistency is the key, I used to tell myself that the key is to keep moving, whenever I can't fly I'll run, if I can't run I'll walk and if I can't walk ill crawl the key is to keep moving.
Practice makes perfect: No one was born having it all in figured out, just like how we learnt how to speak and walked, the same principle can be applied in every aspect of life that we trying to pursue. Doing what has to be done on a daily basis is the key to get exhaling results. I have watched myself take my first step into leaning how to split, on my first day I could hardly stretch my thigh but with practice four weeks later I had my first split.
The essence of life: Life is more meaningful when we as humans have a course to pursue, something bigger than ourselves rather than living a life of mediocrity. Most of the time when I felt more alive are times when I took a step to challenge myself or conquer my fears. Times when I made a choice to leave my comfort zone. No other moments have ever made me feel alive than these.
With every Success there's a price to be paid: For Jonathan Seagull it was to become and outcast. A Vision is usually denied by those who haven't seen it, and its hard to convince people on what you believe that they haven't seen, one must be willing to sacrifice their comfortability so as to become what they want to be. I know moments when I couldn't achieve that which I wanted just because it felt hard and I felt sorry for myself, but now that I know better, I declare that comfortability is no longer an option and I choose to do what I have to do to become that which I want.
(Esther is a Level One student).
What Others Are Saying
Salad Halane (Somalia)
What Have I Learned?
The experience I have gained from my participation in the International Institute for Global Leadership (IIGL) has undoubtedly brought about a significant transformation, resulting in a profound shift in my perspectives and subsequent actions. The program's first and second levels have significantly contributed to the development of my personal growth and self-awareness. This essay endeavors to explore the notable transformations I have encountered and the invaluable insights I have gained through my involvement with the International Institute for Global Leadership (IIGL), supporting my reflections with concrete illustrations from real-life experiences.
The development of an enhanced level of self-awareness has been a prominent and notable transformation in my personal journey. The progress made can be largely attributed to the introspective quality of the IIGL curriculum, which has fostered an inclination within me to undertake a profound exploration of my innermost thoughts, emotions, and motivations. After engaging with a curated selection of readings and engaging in exercises designed to stimulate critical thinking, I have developed the perspective that self-reflection is an essential instrument for my development.
Prior to my engagement with the International Institute for Global Leadership (IIGL), I exhibited a tendency to respond impulsively when faced with difficult circumstances. Frequently, my immediate reactions were driven by negative emotions, such as anger or frustration. Nevertheless, as I advanced in my academic pursuits, I started to acknowledge the significant importance of self-awareness in altering these behaviors. Upon reflection, I came to the realization that my reactions were often influenced by deeply ingrained conditioning and automatic responses. Consequently, it became apparent that a transformation in this regard was necessary.
The IIGL program fostered a culture of ongoing self-inquiry within me. This experience has imparted upon me the knowledge that the initial stage in fostering personal growth is gaining a comprehensive comprehension of oneself. I acquired the skill of engaging in a deliberate pause and engaging in introspection prior to responding, thereby affording myself the opportunity to evaluate my emotional state and underlying intentions. The acquisition of this newfound self-awareness facilitated my liberation from the constraints of spontaneous reactions, enabling me to assume command over my responses.
(Salad is a Level Three Student).
What are Students are Reading
How to Talk to Anyone
What is that magic quality makes some people instantly loved and respected? Everyone wants to be their friend. In business, they rise swiftly to the top of the corporate ladder. What is their "Midas touch?" What it boils down to is a more skillful way of dealing with people. The author has spent her career teaching people how to communicate for success. In her book How to Talk to Anyone Lowndes offers 92 easy and effective sure fire success techniques she takes the reader from first meeting all the way up to sophisticated techniques used by the big winners in life.
Students/Graduates In Action
IIGL First Graduate Felix Iziomoh recently Published New Books!
IIGL first graduate and former President Emeritus Felix Iziomoh (Nigeria) recently published new books! Felix shared that he and his wife published preschool books 3+ full of activities that will help children develop their reading journey! Also, Felix announced the release of Cybercrime: Awareness and Prevention Handbook in September! This book addresses how cybercrime affects young people who are heavily reliant on technology. Felix shared, "You will gain more self-assurance, information and efficiency in how you respond to cybercrime occurrences at home and in business. I hope after reading this book you will have a better grasp of how to contribute to creating safer and more secure cyberspace for both the present and future generations." Felix has generously donated this book to IIGL for Level Four-Six students to read and review! You can contact Felix directly at flelixi@gmail.com for how to order either book! Congratulations Felix!
Valuable Resources for Personal & Planetary Transformation
Hawaii Community Foundation
Hawaiicommunityfoundation.org
HCF is working in close collaboration with state and country leaders, nonprofit organizations and community members to get an understanding of the quickly evolving priorities. HCF has a four-phase approach to disaster response which includes: Risk Reduction and Readiness; Rapid Relief and Response; Recovery and Stabilization; Rebuilding Resilience.
News
Go to Greatnonprofits.org and Help IIGL!
If you love IIGL then tell the world! You have an opportunity to help us make even more of a difference in our community. GreatNonprofits-a review site like TripAdvisor-is honoring highly reviewed nonprofits with their 2023 Top-Rated Awards. IIGL has been on the Great NonProfit Top-Rated Nonprofits List for the past 10 years! Let's do it again! Please help us raise visibility for our work by posting a review of your experience with us by their deadline of October 28, 2023! Students, Graduates, Donors and Board members are all invited to submit a testimonial. All reviews will be visible to the public. It's easy and only takes 3 minutes! Click here to get started: http://greatnonprofits.org/reviews/write/international-institute-for-global-leadership-inc
Help IIGL Recruit New Students!
Feel free to share this newsletter or just this poster with your friends, family, co-workers and colleagues to help IIGL continue to grow and flourish globally! Thank you to those who have referred others!
IIGL Book Sales Continue…
The IIGL Board of Directors shared that the IIGL book, "Creating Your Path Through Leadership" book sales continue to provide a Royalty payment to IIGL each month. It has also helped new potential donors understand more about IIGL! The book is available both on Kindle and in Paperback on Amazon.com! Check it out! Here's the link: https://www.amazon.com/s/ref=dp_byline_sr_book_1…
Meet Our New Students
There were 3 new students this month.
John Mauti (Kenya)
I have worked in various organizations and companies. I have worked with a pharmaceutical company, food processing industries until the time I retrenched when I started my own business of buying and selling plots or lands.
Esther Moses (Tanzania)
I am 25 years old. I hold a diploma in medicine but am looking forward to make career changes by enrolling in a Bachelor in International Relations this September 2023. The Political situation in my country and that of other African countries made me see that it's about time we stop blaming and condemning the authority but stand and see how we can prepare ourselves to be part of the policy makers and bring about changes in the systems, nation and world in general. I believe that change can begin with me.
Thomas Koffi Edoh (Togo)
I am eager to participate in this study program because it aligns perfectly with my academic and career goals. The program's comprehensive curriculum, renowned faculty, and practical approach deeply appeal to me. I believe that engaging in this program will equip me with the necessary skills and knowledge to excel in my field and make meaningful contributions to the industry.
To view complete profiles, Click Here
Student Progress
We had 7 students from 5 countries complete a total of 19 books in September. These students were from Kenya, Nigeria, Tanzania, Togo and USA.
Francis Maundu (Kenya)
* Nonviolent Communication
John Mauti (Kenya)
* As a Man Thinketh
* Jonathan Livingston Seagull
Anastasia Oguche Elebiju (Nigeria)
* Maximum Achievement
* Goal Mapping
* The Seven Habits of Highly Effective People
Sunday Elebiju (Nigeria)
* Change your Mindset
* Conversations with God
* How to Talk to Anyone
* Master Key
* Master your Emotion
* Nonviolent Communication Practices
* 21 Success Secrets of becoming a Self Made Millionaire
* The Art of Communication
Esther Moses (Tanzania)
* As a Man Thinketh
* Jonathan Livingston Seagull
Thomas Koffi Edoh (Togo)
* As a Man Thinketh
* Jonathan Livingston Seagull
Kyle Hemauer (USA)
* Awaken the Giant Within
Graduates
The following students completed one or more level of studies this month:
Anastasia Oguche Elebiju (Nigeria) completed Level One Studies
Sunday Elebiju (Nigeria) completed Level Five Studies
Ndefo Chikanso Patricia (Nigeria) completed Level Three Studies
Statistics
New Enrollments
5 enrolled in September
38 enrolled in 2023
Book Assessments
19 in September
127 in 2023
Books Shipped
0 in September
0 in 2023
Cost of Books
$0 in September
$0 in 2023
You Make It Possible
We extend a special thanks to the following individuals and/or organizations who contributed to IIGL last month. Your ongoing support makes this work possible.
Nathan & Lily Silver Family Fund (Canada)
Deb Silver (Israel)
Lynne Murguia (USA/AZ) In Blessed Memory
John Hornecker (USA/NC)
Michael Lightweaver (USA/NC)
Kathleen Oweegon (USA/OR)
Deb Rosen (USA/WI)
Patrice Zorn (USA/WI)
Make A Difference
Dream Team 22
Please join Dream Team 22 as our goal is to have 22 people contributing $22 per month. We understand that money is energy and that to sustain and build IIGL we need a lot of people pouring their energy into this endeavor on a regular basis. We also know that not everyone can afford to commit $22 a month – especially our students, who live in countries with economies in which this amount can be equal to a weeks' salary. So we are offering two options for those who wish to become a part of the Dream Team. One can commit to a $22 a month contribution or to spending 22 seconds each day holding the vision of IIGL becoming financially sustainable by the end of 2023!
Please join the Dream Team and help us create an energetic foundation to support the transformational work of IIGL! You can really make a difference in the world by making a modest contribution of time or money. To make the $22 a month commitment or a one time donation, click the link below. To become a member of the Dream Team 22 by committing 22 second a day to help us hold the vision, contact Deb for details: drosen2@wi.rr.com
Checks on US banks, payable to the International Institute For Global Leadership, can be mailed to IIGL, 11537 N. Lake Shore Drive, Mequon, WI 53092 USA. Contributions may also be made by credit card by clicking the link below. Contributions are tax deductible under the 501 (c) 3 tax code of the United States Internal Revenue Service.
To Contribute By Paypal, go to www.paypal.com and make donation to iigl.globalleadership@gmail.com
To Contribute By Credit Card, go to global-leadership.com