International Institute For Global Leadership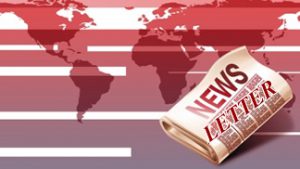 Issue #257 *May 2023
www.global-leadership.com
Asheville, NC USA
Guest Editorial
PsychoCybernetics
Jessie Ngaliwah (Zimbabwe)
ngaliwahjessie@gmail.com
The main idea the author is trying to convey is that the way one thinks can help improve their self-image which in turn improves their quality of life and happiness. The book emphasizes the importance of having a good self-image and shares techniques on how to improve and avoid negative talk because self-image is the key to living a better life. Below are some highlights I found to be important:
Act as the sort of person you conceive yourself. This idea was really important to me because I learned that if I conceive myself to be a failure then I will find an excuse or some way to fail even if I get opportunities. I learned that we tend to invite rejection and failure into our lives because of the thoughts we have.
One is never too young to change their self-image thus everyone has the power to change their self-image.
I learned that we can change the thinking of self by employing positive thinking however positive thinking cannot be effective with the same self-image. Thus once the self is changed our circumstances are bound to change because we don't have to identify with our failure rather we should learn to use more factual and descriptive terms. I realized that when our self-image is intact and secure we feel good however we tend to feel insecure and anxious when it is threatened. This idea was personally important to me because I tend to get easily offended and by doing so I realized that I had to work on my self-esteem and the way I view myself and that it's never too late to do so.
Our attitudes and interpretations of situations are very important. I learned that our creative mechanism works upon information and data which we feed into it thus our thoughts, beliefs and interpretations play a very critical role in the problem to be worked upon. This is very important to me because I realized that if I think that I am inferior, under-serving and incapable it will create a negative self-image which will in turn affect the way I respond to situations. As someone who has emotional scars of my own I discovered that emotional scars create a marred self-image and that is something I should work on daily.
The power of the creative imagination. Our imagination plays a very huge role because we can formulate our goals through imagination therefore we have the power to direct our success mechanism using our imagination. I learned that imagination is creative in everything we do thus stored information is not only limited to memories of past experiences and learned facts because ideas are everywhere. I also learned that we must learn to trust our creative imagination and that we should not jam it by becoming overly anxious and too concerned hence we must let it work rather than make it work. As someone who unnecessarily worries most of the time this idea was very helpful to me and it has helped me maintain my calmness during stressful situations.
The nervous system reacts appropriately to what you think or imagine to be true.This was really important to me because I realized that imagination alone can be responsible for our own misery if we set up a negative failure mechanism. I leaned that we act and feel not according to how things are really like but according to the image our minds holds. Thus the best way to break habit is to have a clear mental image because your nervous system cannot tell the difference between an imagined experience and a real experience.
You make mistakes, mistakes don't make you. This was also a statement that was very important to me because I realized that failures, mistakes as well as errors are at times necessary steps in the learning process thus they are not an end in themselves. In this light l learned that l should not dwell on my mistakes but rather use them as a learning experience. I discovered that criticizing myself continually tends to make things worse and does not help matters. This idea was very important to me because I have always blamed myself after making a mistake but in this light I discovered that it is okay to make mistakes rather they should be a fueling force.
Physical relaxation is linked to mental relaxation. This was very important to me because I learned that physical relaxation has the power to dehypnotize us from negativity. This idea was very important to me because as someone who tends to want to do a lot of things at once, I learned that I should form a habit of consciously responding to things that are present and that I should live today as best as I can because by doing so I will be making my tomorrow better. I learned the value of taking one step at a time and relaxing while working. I learned that the best ideas come when your mind is relaxed and at ease.
(Jessie is a Level One Student).
What Others Are Saying
Recently IIGL graduates shared a key ingredient to completing their IIGL Studies!
Commitment
Until one is committed there is hesitancy, the chance to draw back which can create ineffectiveness when creating anything new in life. It helps to be aware of this! The moment one definitely commits oneself, then movement occurs toward a goal. All types of actions begin to occur to help that would otherwise not have occurred. A stream of events come from the decision all in favor of reaching the goal. Whatever you can do or dream you can do; begin it! Commitment has power and magic in it. So step into it!
What are Students are Reading
The Nature of Personal Reality (Ebook)
In this perennial bestseller, Seth challenges our assumptions about
the nature of reality. He explains how the conscious mind directs
unconscious activity and has at its command all the powers of the
inner self. Included are excellent exercises for applying these
theories to any life situation.
Students/Graduates In Action
KYUSA Continues to Thrive in 2023
KYUSA Founder and IIGL Graduate and President Emeritus Noeline Kirabo (Uganda) KYUSAUG.org recently shared some exciting updates. KYUSA has:
Successfully completed the Community Leaders program that impacted 2,111 youth and women entrepreneurs.
Launched a range of new professional development courses that focus on building the capacity of professional workers to thrive in their career roles.
Soon launching our online learning platform where professionals and entrepreneurs will take curated and self-paced courses.
Noeline was featured on Smart24 TV to share insights into women in business.
Noeline was also recognized for her outstanding impact on women in Uganda from the Virtuous Women Ministry.
Valuable Resources for Personal & Planetary Transformation
Tom Kenyon
Tomkenyon.com
Tom Kenyon is a well known author, teacher and sound healer. His work is both highly cognitive as well as highly intuitive. Tom stated: "I operate and teach from both the rational cognitive realms and the trans-rational intuitive realms of consciousness. I find that the intersection of these two ways of perceiving are not in conflict but are rather quite complimentary, and their unification holds a key to greater creativity, insight and wisdom." He offers free sound healing recordings on his website!
News
2023-2024 Board of Director Nominations
Once again it is time to establish the 2023-2024 IIGL Board of Directors! Active students working on Level Two studies and higher may be considered. Also IIGL graduates and contributors are eligible. The deadline is May 25, 2023. Please email Vivian Muciri, at muciri.vivian@gmail.comour current IIGL President if you have any questions.
IIGL Book Sales Continue…
The IIGL Board of Directors shared that the IIGL book, "Creating Your Path Through Leadership" book sales continue to provide a Royalty payment to IIGL each month. It has also helped new potential donors understand more about IIGL! The book is available both on Kindle and in Paperback on Amazon.com! Check it out! Here's the link: https://www.amazon.com/s/ref=dp_byline_sr_book_1…
Meet Our New Students
There was one new student this month.
Pacificah Moraa (Kenya)
I am the third born in a family of four,
my homeland is Kisii but I do stay at Nairobi capital city of Kenya. I
do work in an hotel where by I give service to the people as a
waitress, I love my job because I do meet people from various walks of
life, before joining hotel industries.
To view complete profiles, Click Here
Student Progress
We had 5 students from 4 countries complete a total of 6 books in April. These students were from Kenya, Nigeria, Somalia and Zimbabwe.
Francis Maundu (Kenya)
* Keys to Success
Pacificah Moraa (Kenya)
* As a Man Thinketh
* Jonathan Livingston Seagull
Chinonso Ericson Judith (Nigeria)
* Exceedingly Growing Faith
Salad Halane (Somalia)
* The Law of Attraction
Jessie Ngaliwah (Zimbabwe)
* PsychoCybernetics
Graduates
The following students completed one Level or more of Study this month
Erasmus Rwinkesha (Rwanda) completed Level Three
Salad Halane (Somalia) completed Level Two
Statistics
New Enrollments
4 enrolled in April
14 enrolled in 2023
Book Assessments
6 in April
55 in 2023
Books Shipped
0 in April
0 in 2023
You Make It Possible
We extend a special thanks to the following individuals and/or organizations who contributed to IIGL last month. Your ongoing support makes this work possible.
Deb Silver (Israel)
Lynne Murguia (USA/AZ) In Blessed Memory
John Hornecker (USA/NC)
Michael Lightweaver (USA/NC)
Kathleen Oweegon (USA/OR)
Deb Rosen (USA/WI)
Patrice Zorn (USA/WI)
Make A Difference
Dream Team 22
Please join Dream Team 22 as our goal is to have 22 people contributing $22 per month. We understand that money is energy and that to sustain and build IIGL we need a lot of people pouring their energy into this endeavor on a regular basis. We also know that not everyone can afford to commit $22 a month – especially our students, who live in countries with economies in which this amount can be equal to a weeks' salary. So we are offering two options for those who wish to become a part of the Dream Team. One can commit to a $22 a month contribution or to spending 22 seconds each day holding the vision of IIGL becoming financially sustainable by the end of 2023!
Please join the Dream Team and help us create an energetic foundation to support the transformational work of IIGL! You can really make a difference in the world by making a modest contribution of time or money. To make the $22 a month commitment or a one time donation, click the link below. To become a member of the Dream Team 22 by committing 22 second a day to help us hold the vision, contact Deb for details: drosen2@wi.rr.com
Checks on US banks, payable to the International Institute For Global Leadership, can be mailed to IIGL, 11537 N. Lake Shore Drive, Mequon, WI 53092 USA. Contributions may also be made by credit card by clicking the link below. Contributions are tax deductible under the 501 (c) 3 tax code of the United States Internal Revenue Service.
To Contribute By Paypal, go to www.paypal.com and make donation to iigl.globalleadership@gmail.com
To Contribute By Credit Card, go to global-leadership.com