International Institute For Global Leadership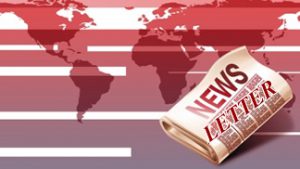 Issue #255 *March 2023
www.global-leadership.com
Asheville, NC USA
Guest Editorial
Nonviolent Communication
Salad Halane (Somalia)
Salaad.Halane@gmail.com
Connecting with each other and with ourselves through the lens of Nonviolent Communication will help my innate empathy to flourish. By training my attention on what we are observing, feeling, and needing as well as what I am requesting to enrich my life, it helps me reframe the way I express myself to others and how I listen to them. NVC encourages heartfelt giving and genuine connection through active listening, respect, and empathy. Those who practice nonviolent communication (NVC) do so for a variety of reasons: some want to be more compassionate with themselves, others want to deepen their personal relationships, and still others want to improve their professional or political interactions. To mediate conflicts and disagreements at all levels, NVC is used all over the world.
Below are some key points I found to be important:
Giving from the heart is at the source of Non-violent communication. Nonviolent communication (NVC) is a method of communication advocated by Marshall Rosenberg that seeks to foster open and honest exchange. To use this method of communication effectively, we need to focus on both our own and the other person's word choice. Through the practice of NVC, we can learn to communicate our needs and listen to those of others.
Communication that blocks compassion. According to Marshall Rosenberg, there are four forms of alienating language that can get in the way of empathy: The practice of passing self-righteous judgments on those whose behavior falls short of our standards of decency. He is a slacker; she is a loose cannon. The second challenge is the temptation to draw parallels. Judging oneself harshly by holding up comparisons to others can make it difficult to have compassion for oneself and other people. The author lists the tendency to avoid taking blame as a third barrier to compassion. This prevents the individual from being fully aware that we are responsible for our own thoughts, feelings and acts. One example is the phrase "I have to," which is used far too frequently.
Observing without evaluating. Differentiating between observation and evaluation is the first step in nonviolent communication. Inadvertently switching between the two can lead the other person to interpret our words as criticism and react negatively. That Jean was late twice this week is an example of an observation; that she is chronically unreliable in terms of punctuality is an example of an evaluation."
Identifying and expressing feelings. Identifying and expressing our feelings corresponds to the second stage of the process. Unfortunately, many of us have learned to work with our head rather than with our heart. For this reason, it is imperative that we relearn the language of the heart.
Taking responsibility for our feelings. Another step in nonviolent communication is to take ownership of our emotions and learn what we truly need. The author proposes four possible responses to a message that is negative: Accuse yourself of wrongdoing, Stick the blame on someone else, try to put yourself in our shoes and try to understand our feelings and needs as well as the other person's.
Requesting that which would enrich life; to put in a request. The author suggests we adhere to the following standards: First, he suggests using language that motivates to act, rather than a negative message that leaves the receiver to infer our intentions. To be understood, the request must be sincere, brief and specific. The more specific we can be in our request, the better our chances of success.
Receiving empathically. Marshall Rosenberg argues that to listen empathetically, one must listen not just with the mind but with the entire body. To truly hear the other person, we must "put ourselves aside." Oftentimes, we want to help the other person by giving them our advice, comfort, or opinion when all they really need is to be heard. Listening attentively to another person's observations, emotions, needs, and requests is the essence of empathic receiving in nonviolent communication.
(Salad is a Level Two student).
What Others Are Saying
Chinonso Ericson Judith (Nigeria)
What I have learned and How I have Changed?
Since completing Levels One and Two, I have learned a lot in becoming a very positive hopeful individual and leader within myself and community. I learned to lead right no matter the situation even if it doesn't please me yet I desire a peaceful loving co-existence with each other and as long as it's bettering humanity
I am becoming more vibrant, conscious in every aspect of my life, the books I read in both Level One and Two really in some way mentally supported me in my health, career, businesses, relationships, my choice of speech, marriage more positively. I could feel, see, understand how IIGL has been of guidance towards my path in life into becoming great and successful.
Right now at this stage of my life, I am at peace with myself, growing and expanding my businesses, my finances while moving forward to my next level in advancing my career in anthropology, mental health, my health though so much stress on my legs even though I still have surgeries to undergo and grateful for everything that God has done, his doing and yet to do in my life, sometimes I even praise God for the challenges on my path into becoming the woman I am today. I believe God was preparing me for greatness and it hasn't been easy either by my own strength but God almighty, he has given me peace of mind to function in every aspect of my life in fulfilling my purpose and destiny for his glory. I am gracefully progressing to attaining my dreams with consistency no matter how life storms could get I am unstoppable heavenly being, God is in me, for me and with me. I am a winner.
(Judith is a Level Three Student).
What are Students are Reading
Deep Change ($16.99)
Imagine a life that feels unhurried and unworried; a life that exudes patience, peace, and freedom from obsessing over people's opinions of you. A life free from secret sins and resentment. Do you believe a life like this is possible? In Deep Change, author Jason Isaacs presents a way to experience spiritual depth in a shallow world. You will learn the tools to move beyond underwhelming religion and instead experience a deeply rewarding relationship with Jesus that transforms your day-to-day life.
Students/Graduates In Action
IIGL Graduate Recruits Nurses Globally!
Congratulations to IIGL Graduate and Board Vice President Lynda Eze (Nigeria/USA) uniqueuju91@gmail.com for recruiting nurses globally! Here is a recent post sharing her work:
"Introducing Nurse Lynda Eze, Registered Nurse (RN, BSN, MSN) who has travelled from Nigeria to the UK and US. Her goal is to educate nurses all over the world by sharing her experiences and tips that will help them land their dream job abroad.
If you are trying to travel to the UK or US for nursing, this one's for you!
Watch the full interview here: https://lnkd.in/egFgXeSi
Sign up here: https://lnkd.in/eK3wSvAa"
Valuable Resources for Personal & Planetary Transformation
The Sacred Science
Thesacredscience.com
It all started more than a decade ago when our film making team decided to see what would happen when a group of chronically ill people from differently walks of life left the comforts of their home environments to spend a month in the Peruvian Amazon working with shamans and plant medicine. After being guided to release the film for free and share these findings, you took it to heart. A community sprang up; full of knowledge seekers looking for more information about natural healing, plant medicine, and general wisdom from ancient cultures. And your continual hunger to learn more, live better and reconnect with the planet has fueled the mission to document, preserve and share this knowledge before it's gone.
News
IIGL Book Sales Continue…
The IIGL Board of Directors shared that the IIGL book, "Creating Your Path Through Leadership" book sales continue to provide a Royalty payment to IIGL each month. It has also helped new potential donors understand more about IIGL! The book is available both on Kindle and in Paperback on Amazon.com! Check it out! Here's the link: https://www.amazon.com/s/ref=dp_byline_sr_book_1…
Meet Our New Students
There were 3 new students this month.
Olamide Emmanuel Balogun (Nigeria)
A 37 years old native of Ogunwaterside, of Ogun state, Nigeria. I am a graduate of Economics and
also currently on my MBA in Digital Marketing and Business, I like to be in a position of leadership just as being the CEO of my business Afroplux International which is an Agri-business and Agro-allied, and it's other Ancillary services company.
Jessie Ngaliwah (Zimbabwe)
I am a highly motivated, adaptable and responsible individual with a clear mind and practical approach to problem solving. I am a positive individual who relishes any challenges given to me as an opportunity to learn and grow. I studied at a Women's University in Africa and I have a degree in Sociology, Gender and Development Studies with a 2.1 degree pass. I have a Certificate in Leadership training organized by SCI international Secretariat, SCI Catalunya and Zimbabwe workcamps Association with co-funding from the Erasmus+Programme and UNESCO's Participation Program.
Stella-Filda Nyamande (Zimbabwe)
I am a highly driven female who studied Psychology, my goal is to
become the best version of myself. I believe in continual learning and
sharing of knowledge. During the course of my life I have made it a
goal to learn from others and also pass on what I know. I have been
able to lead a few work camps as a coordinator/ facilitator. Voluntary
work is at the core of my beliefs.
To view complete profiles, Click Here
Student Progress
We had 9 students from 5 countries complete a total of 18 books in February. These students were from Liberia, Nigeria, Somalia, USA and Zimbabwe.
Mohammed M. Sannoh (Liberia)
* Keys to Success
Olamide E. Bayogun (Nigeria)
* As a Man Thinketh
* Jonathan Livingston Seagull
* Awaken the Giant Within
* PsychoCybernetics
* Success through a Positive Mental Attitude
Faith Iyahen (Nigeria)
* Awaken the Giant Within
Adebayo Christianah Kemi (Nigeria)
* Leadership for Dummies
Salad Halane (Somalia)
* Goals
* Goal Mapping
* Nonviolent Communication
* The Seven Habits of Highly Effective People
Antionette Carter (USA)
* The Law of Attraction
Julius Charles (USA)
* Creating your Path through Leadership
Jessie Ngaliwah (Zimbabwe)
* As a Man Thinketh
* Jonathan Livingston Seagull
Stella-Filda Nyamande (Zimbabwe)
* As a Man Thinketh
* Jonathan Livingston Seagull
Graduates
The following students completed one Level or more of Study this month
Chinonso Ericson Judith (Nigeria) completed Level Three
Antionette Carter (USA) completed Level Two
Julius Charles (USA) completed Level Two
Statistics
New Enrollments
1 enrolled in February
6 enrolled in 2023
Book Assessments
18 in February
34 in 2023
Books Shipped
0 in February
0 in 2023
Cost of Books
$0 in February
$0 in 2023
You Make It Possible
We extend a special thanks to the following individuals and/or organizations who contributed to IIGL last month. Your ongoing support makes this work possible.
Deb Silver (Israel)
Lynne Murguia (USA/AZ) In Blessed Memory
John Hornecker (USA/NC)
Michael Lightweaver (USA/NC)
Kathleen Oweegon (USA/OR)
Deb Rosen (USA/WI)
Patrice Zorn (USA/WI)
Make A Difference
Dream Team 22
Please join Dream Team 22 as our goal is to have 22 people contributing $22 per month. We understand that money is energy and that to sustain and build IIGL we need a lot of people pouring their energy into this endeavor on a regular basis. We also know that not everyone can afford to commit $22 a month – especially our students, who live in countries with economies in which this amount can be equal to a weeks' salary. So we are offering two options for those who wish to become a part of the Dream Team. One can commit to a $22 a month contribution or to spending 22 seconds each day holding the vision of IIGL becoming financially sustainable by the end of 2023!
Please join the Dream Team and help us create an energetic foundation to support the transformational work of IIGL! You can really make a difference in the world by making a modest contribution of time or money. To make the $22 a month commitment or a one time donation, click the link below. To become a member of the Dream Team 22 by committing 22 second a day to help us hold the vision, contact Deb for details: drosen2@wi.rr.com
Checks on US banks, payable to the International Institute For Global Leadership, can be mailed to IIGL, 11537 N. Lake Shore Drive, Mequon, WI 53092 USA. Contributions may also be made by credit card by clicking the link below. Contributions are tax deductible under the 501 (c) 3 tax code of the United States Internal Revenue Service.
To Contribute By Paypal, go to www.paypal.com and make donation to iigl.globalleadership@gmail.com
To Contribute By Credit Card, go to global-leadership.com