International Institute For Global Leadership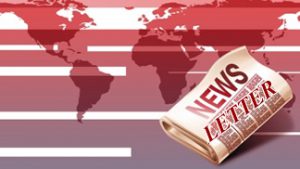 Issue #252 *December 2022
www.global-leadership.com
Asheville, NC USA
Guest Editorial
How to be a Woman of Influence
Cheurombo Pswarayi (Zimbabwe)
cheupswarayi@yahoo.com

The authors share the characteristics of influential women which contributed to the different successes and milestones they were able to reach and achieve. The book focuses on what one needs to do, or more specifically, what the successful women did on their paths to success. Below are some highlights I found to be important:
Read constantly! Mother Theresa; Anne Frank; Oprah Winfrey and Helen Keller are some of the women in the book who inculcated a spirit of reading within them and it contributed to their success. Continuous reading and reading wide makes a person more knowledgeable. I have realized that reading people's experiences helps me to have a better lifestyle in that I can assess the benefits and risks of taking a particular action after reading someone else's. Reading also helps me understand certain issues; whether social, political or environmental. Through reading the women managed to gain knowledge in their respective areas.
Do what you love! When an individual does what they love the motivation to succeed is internal. Chores and duties become bearable and enjoyable when a person does what they love. Even though the journey and process to succeed can be marred by bad experiences and nasty occurrences when there is a passion and love for what you are doing the struggle becomes worthwhile. The book mentions this characteristic as typical for Mother Theresa; Anne Frank; Margaret Thatcher; Babe Didrikson Zaharias and Amelia Earhart . It seems it runs through a majority of the women featured. As I navigate my purpose in life I am reminded by the book that it becomes a pleasant experience if I am doing what I love.
Be cheerful! Interestingly I only noted one lady who was credited with this aspect – Mother Theresa. There is mention that despite facing so many difficulties in setting up, from all angles, she continued to be cheerful. Mother Theresa chose to work in the poor places in India where the environment was undoubtedly horrible but she chose to be cheerful. She worked with palliative patients, waiting to die, but she chose to be cheerful. Another aspect from her biography is that she used to greet everyone. Since reading that I have implemented it and have found it very fulfilling to say hi to people in my neighborhood as I walk and in public transport. When I do it with a cheerful disposition the other person reacts in a way to show that they are pleasantly surprised and appreciative of the gesture. Being cheerful is contagious and being around someone who is cheerful distracts from the unpleasantries of life.
Be honest with yourself! Being honest with self enables one to set realistic goals. An introspection of individual strengths and weakness is necessary to be successful. In order to live a more fulfilling life I need to take stock of what I have internally and how I can use the resources I have access to for furthering my ambitions. Anne Frank; Margaret Thatcher; Oprah Winfrey and Babe Didrikson Zaharias are highlighted as having been honest with themselves. I have committed to annual spiritual retreats. After reading the book I am also compelled to have a day or two in the year that I hold a strategic session for myself as an entity outside/ in addition to the spiritual aspect.
Speak clearly and speak from your heart! This speaks to effective communication. There have been times when I have failed to speak out at all because of a lack of confidence and fear of what others might think. Sometimes it was just because of an assumption that what I was thinking was too obvious and apparent to mention out loud. Through reading the summaries of- Margaret Thatcher, Mother Theresa and Golda Meir I realize how important it is to speak out. I need to work on clarity when I do speak out and on the art of getting the message across without offence. As I reflect within myself when I master the art and leverage my sincerity by speaking from the heart I will be able to have advocates who will assist to achieve my vision.
Don't be swayed by others! This could be rephrased to "Be focused or Be headstrong." When we embark on certain initiatives sometimes, often times, it is not clear to others why we are pursuing that subject and sometimes they are not convinced that we will be successful in achieving what we want. The cases/lives of Helen Keller; Golda Meir; Babe Didrikson Zaharias and Amelia Earhart are cases whereby others around them did not believe in the success of the ladies' chosen mission. This lesson is particularly important to me because my career path has not been the typical path which my peers chose but it's been one which I have enjoyed. I am unafraid to make future atypical decisions about it just because others might not understand.
(Cheu is a Level Four student and the IIGL Corresponding Secretary).
What Others Are Saying
Why I Choose IIGL?
Kathleen Oweegon (USA/OR)
oweegon@bridgesofpeace.com
Education is a lifelong journey, and must be for anyone who is, or aspires to be, a wise leader. Yet, for many people around the world, education can be out of reach because of economic challenges. That's where IIGL comes in!
A rich and diverse resource for high-quality, self-paced education in wise, high-integrity leadership, IIGL provides this valuable service at no charge to its students! IIGL has helped many emerging leaders around the world to develop their leadership skills, with the majority of their students living in under-developed countries. What a gift to the future of our world!
I have seen extraordinary growth in the students and graduates of IIGL over the years. As part of their IIGL educational commitments, and long thereafter, they have created extraordinary projects to help their communities grow stronger and healthier. They have helped at-risk youth find their focus and their Path. They have created community farms which not only help feed their community, but also bring in much-needed income. These are only a few of the amazing things IIGL students and graduates have accomplished!
I have supported IIGL in various ways for over 15 years, and will continue to do so for all of my days because I believe the world needs wise leadership now, more than ever.
We must all invest in the future of of our planet and the well-being of its people. Supporting IIGL is one of the most powerful ways to do that!
(Kathleen is a long time IIGL donor, mentor and board member!)
What are Students are Reading
Unlimited Power (Ebook)
Anthony Robbins has proven to millions through his books, tapes, and seminars that by harnessing the power of the mind you can do, have, achieve, and create anything you want for your life. He has shown heads of state, royalty, Olympic and professional athletes, movie stars, and children how to achieve. With Unlimited Power, he passionately and eloquently reveals the science of personal achievement. Unlimited Power is a revolutionary fitness book for the mind. It will show you, step by step, how to perform at your peak while gaining emotional and financial freedom, attaining leadership and self-confidence, and winning the cooperation of others. It will give you the knowledge and the courage to remake yourself and your world. Unlimited Power is a guidebook to superior performance in an age of success.
Students/Graduates In Action
President Emeritus leads Farming Initiatives in Nigeria!
IIGL President Emeritus and IIGL Graduate Ethelbert Umeh (Nigeria) has become involved in helping famers in Nigeria! Ethelbert recently shared, "The season (dry season) we are in now is a very big cash out for farmers with irrigation facilities as production is on the decline due to some small-scale farmers who have no irrigation facilities are now away from their farms while demand is still high." In the words of Dr. Ben Odoemena, "Nigeria must fix the issue of seasonal cropping. One season of agriculture does not make Nigeria a serious country in that sector. We must produce all year round. This calls for irrigation, market-driven research, power, infrastructure, and private sector participation." Farmers especially small-scale farmers need the intervention of the government and corporate organizations to encourage and scale up all year-round production to bring food insecurity to its barest minimum. Ethelbert also runs his own business in many different communication platforms. He's also involved in several different volunteer Leadership organizational efforts! You can contact him directly for more information at ethelumeh11@gmail.com.
Valuable Resources for Personal & Planetary Transformation
Living Room Conversations
Livingroomconversations.org
What a Living Room Conversation looks like! Two conversation hosts with different viewpoints each invite one or two others to join together for structured conversation on a specific topic. They have a lot of structured topic guides to choose from, or you can create your own. The Conversation Agreements and structure help assure a good experience and allow participants to get to know each other. Living Room Conversations can happen anywhere: our homes, coffee shops, conference spaces, churches, and more and more online via video chat.
News
2022 Holiday Book Drive
During this holiday season, give the gift of life-changing education to young adults in developing countries. A donation of only $22 will send 1 book to an IIGL leader-in-training. As a reminder, The International Institute For Global Leadership (IIGL) is a 501(c)3 registered nonprofit offering a tuition-free leadership education program to young adults in Africa, Asia and other areas of the world. Please view our website, global-leadership.com to learn about our student's transformative experiences and projects. IIGL is seeking 22 new donations prior to 2023! Contributions are welcome throughout December. Go to DONATE NOW on the IIGL home page to make your donation. Feel free to send Deb Rosen a check endorsed to IIGL or make a donation via Paypal at iigl.globalleadership@gmail.com. Thank you, stay safe and enjoy your holiday season!
Select The International Institute For Global Leadership on Smile.Amazon.com!
Just a reminder that each time you shop, at no cost to you on Amazon.com, a portion of your purchase can be donated to IIGL. When you shop at smile.amazon.com, you'll find the exact same low prices, vast selection and convenient shopping experience as Amazon.com, with the added bonus that Amazon will donate a portion of the purchase price to IIGL! Share this link: http://smile.amazon.com/ch/56-2443621 and ask your family, employees, and friends to bookmark this link so all their eligible shopping will benefit the International Institute For Global Leadership Inc. Disbursements are made to IIGL on a quarterly basis from Amazon.
IIGL Book Sales Continue…
The IIGL Board of Directors shared that the IIGL book, "Creating Your Path Through Leadership" book sales continue to provide a Royalty payment to IIGL each month. It has also helped new potential donors understand more about IIGL! The book is available both on Kindle and in Paperback on Amazon.com! Check it out! Here's the link: https://www.amazon.com/s/ref=dp_byline_sr_book_1…
Meet Our New Students
There were no new students this month.
To view complete profiles, Click Here
Student Progress
We had 7 students from 6 countries complete a total of 11 books in November. These students were from Ethiopia, Nigeria, Rwanda, Somalia, USA and Zimbabwe.
Aynalem Hadra (Ethiopia)
* Awaken the Giant Within
Chinonso Ericson Judith (Nigeria)
* Leadership for Dummies
Adebayo Christianah Kemi (Nigeria)
* Goals
* Nonviolent Communication
* The Seven Habits of Highly Effective People
Rwinkesha Erasmus (Rwanda)
* Unlimited Power
Nkaka Victor (Rwanda)
* Full Steam Ahead
Salad Halane (Somalia)
* Maximum Achievement
Julius Charles (USA)
* Keys to Success
* Success through PMA
Cheurombo Pswarayi (Zimbabwe)
* How to be a Woman of Influence
Graduates
The following students completed one Level or more of Study this month
Chinonso Ericson Judith (Nigeria) completed Level Two
Salad Halane (Somalia) completed Level One
Statistics
New Enrollments
1 enrolled in November
19 enrolled in 2022
Book Assessments
11 in November
118 in 2022
Books Shipped
0 in November
16 in 2022
Cost of Books
$0 in November
$365.97 in 2022
You Make It Possible
We extend a special thanks to the following individuals and/or organizations who contributed to IIGL last month. Your ongoing support makes this work possible.
Deb Silver (Israel)
Lynne Murguia (USA/AZ) In Blessed Memory
John Hornecker (USA/NC)
Michael Lightweaver (USA/NC)
Kathleen Oweegon (USA/OR)
Deb Rosen (USA/WI)
Patrice Zorn (USA/WI)
Make A Difference
Dream Team 22
Please join Dream Team 22 as our goal is to have 22 people contributing $22 per month. We understand that money is energy and that to sustain and build IIGL we need a lot of people pouring their energy into this endeavor on a regular basis. We also know that not everyone can afford to commit $22 a month – especially our students, who live in countries with economies in which this amount can be equal to a weeks' salary. So we are offering two options for those who wish to become a part of the Dream Team. One can commit to a $22 a month contribution or to spending 22 seconds each day holding the vision of IIGL becoming financially sustainable by the end of 2022!
Please join the Dream Team and help us create an energetic foundation to support the transformational work of IIGL! You can really make a difference in the world by making a modest contribution of time or money. To make the $22 a month commitment or a one time donation, click the link below. To become a member of the Dream Team 22 by committing 22 second a day to help us hold the vision, contact Deb for details: drosen2@wi.rr.com
Checks on US banks, payable to the International Institute For Global Leadership, can be mailed to IIGL, 11537 N. Lake Shore Drive, Mequon, WI 53092 USA. Contributions may also be made by credit card by clicking the link below. Contributions are tax deductible under the 501 (c) 3 tax code of the United States Internal Revenue Service.
To Contribute By Paypal, go to www.paypal.com and make donation to iigl.globalleadership@gmail.com
To Contribute By Credit Card, go to global-leadership.com