International Institute For Global Leadership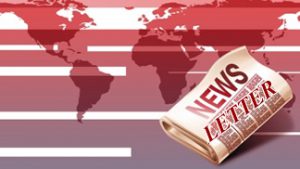 Issue #245 *April 2022
www.global-leadership.com
Asheville, NC USA
The 4 Types of Confidence You Need to Excel in Life
Noeline Kirabo (Uganda)
noelinekirabo@gmail.com

Life is confusing and can be hard to navigate, even more so if you lack confidence. Being able to excel in life takes confidence, and everybody lacks confidence in some areas.
Working on the different types of confidence, especially in areas you seem to have more trouble with, is essential to living a successful life. We are going to go over the four types of confidence you need to excel in life and how you can work on them daily.
1. Social Confidence
Social confidence is the ability to portray yourself as confident in social situations. This is typically done by empathizing with and understanding the mindset of the people around you. This can be through appearance, body language, and how you speak to people. Improving social confidence is easy as long as you consistently work at it.
Here are some good ways to improve social confidence.
Dress For Success: One of the first things people judge you on is how you're dressed. Dress how you'd like to portray yourself. The more put together you look, the more confident you will look and feel.
Engage In Conversation: People notice how much you talk to them. If you're constantly avoiding conversation, it can show a lack of confidence. If you engage in conversation with others, even if it's brief, it can up your confidence and the way you're viewed. Start by making small talk and work your way up to deeper conversations.
Get rid of Self-Deprecating language: Many people who lack confidence will say things like "sorry for bothering you" or "I'm not that good at this" Instead, switch out self-deprecating phrases for more confident ones. Instead of "sorry for bothering you," say "Thank you for taking the time." Instead of "I'm not that good at this," say " To the best of my knowledge," Switching the way you talk about yourself can show you have confidence in who you are.
2. Confidence In Your Expertise
Being confident in your expertise is trusting in your skills or abilities. This can mean your ability to complete a difficult task or having knowledge of what you're doing. The best way to work on your confidence in your expertise is to keep learning and be willing to let people correct you if you're wrong. Don't shy away from helpful advice or the chance to learn something new.
3. Physical Confidence
Being confident in your physical appearance is important because it can be challenging to make friends or have intimate relationships if you lack physical confidence.
Some easy ways to work on your physical confidence are
Positive Affirmations: Make a list of things you like about your appearance and recite them to yourself when you're feeling low.
Workout: If you don't like your appearance, you can try working out to lose weight, add muscle or lean out. Working out is a great way to make your body feel good even if you're not looking for results. Becoming stronger or faster can boost your confidence and working out improves your quality of life.
Update Your Wardrobe: Try wearing clothes that are comfortable and make you feel good about yourself. Change things up and add some different things you wouldn't normally think to wear.
4. Confidence In Your Self-Worth
Knowing what you're capable of and what you deserve in life can give you a clear view of how you want to live.
Here are a few tips to improve your confidence in your self-worth.
Forgive Yourself: You're worthy of forgiveness even if you mess up or do something bad. You can't have to live with the guilt forever. Give yourself the forgiveness you give others.
Encourage Yourself: Be your biggest cheerleader! Encourage yourself to try new things and take risks. Don't talk yourself out of having a fun life.
Keep A Gratitude Journal: Every day, wake up and write down what you're grateful for that day. It could be the food you get to eat or the way you feel. Express gratitude whenever you can for the things you do and how you live.
(Noeline is an IIGL Graduate and Past Board President)
What Others Are Saying
Oluwatosin Adeosun Isaac (Nigeria)
innovativedcrown@gmail.com
I am currently serving with IIGL as a board member and I am a Level Six student. I joined IIGL in the year 2014 and since then my life has really improved in all facets. IIGL has shaped my life from good to better and from better to best. I joined IIGL when I had little knowledge of the word leadership. The IIGL studies have really helped me to improve and build my leadership competencies and capabilities. IIGL has helped me to see a better version of myself as well as equipping me to pursue and achieve my dreams, goals and aspirations. I am successful today as a manufacturing manager and project leader of different change initiatives because of the value gained on IIGL platform.
(Shared on the Great Nonprofits IIGL Page).
What are Students are Reading
Goal Mapping (Ebook)
Goal Mapping is a simple technique for success. It has helped individuals achieve success relating to wealth, health, career, education, sport, weight-loss and whatever else your dream may be, while clarifying your purpose, the process and identification of supportive colleagues. If you feel that despite your dedication to success, nothing seems to work, this book will help you. If you are frustrated because your planned initiatives are not achieved, this book can give you what you are looking for. If you are a student and you find it difficult studying and achieving good grades, this book is for you. Goal Mapping is written by IIGL's first graduate, Past IIGL President and Nigerian National Coordinator, Felix Iziomoh!
Students/Graduates In Action
IIGL Master Class held on International Women's Day
On March 8, IIGL held a Master Class on Transformational Leadership: Art of Influence facilitated by President Emeritus Ethelbert Umeh (Nigeria) and moderated by IIGL's President Vivian Muciri (Kenya). For 1 hour, we had an interesting conversation on this theme. The Master Class was attended by 10 leaders from 4 countries; United Kingdom, Nigeria, Kenya and Uganda.
Ethelbert shared, "it was a beautiful opportunity to celebrate International Women's day. I learned a lot from the contributions, questions and answers of the participants. This was another opportunity to connect, network and inspire. A transformational leader is an influencer. Leadership is action, not talk show, showmanship, or title hooding.
Transformational leaders serve above self; serve with 3 T's (time, talent and treasures).
Transformational leaders are problem solvers. In sum, transformational leaders fly with 7 key qualities: Good listening skills; Prioritize responsibilities; Visio; Courage (You can't be a hero, if you are not courageous). Passion and Commitment; Communication and Transparency."
Valuable Resources for Personal & Planetary Transformation
Beyond the Ordinary Show
Beyonetheordinaryshow.com
The Beyond the Ordinary Show, founded and hosted by John Burgos, offers Free Live interactive webinar broadcasts featuring the world's leading transformative thought leaders, energy healers and spiritual masters. Established as a platform to honestly speak about subjects, feelings, and thoughts that are hard to find in mass media, the Beyond The Ordinary Show quickly grew into an interactive community for those seeking ancient wisdom, the next generation of mystical teachings, spiritual awakening and soulful guidance. Each broadcast is Live and Free, and features John sitting down with today's most relevant, cutting-edge experts and awakened luminaries to talk about physical, mental and spiritual clarity and direction, and so much more!
News
2022-2023 Board of Director Nominations
Once again it is time to establish the 2022-2023 IIGL Board of Directors! Active students working on Level Two studies and higher may be considered. Also IIGL graduates and contributors are eligible. The deadline is May 1, 2022. Please email Vivian Muciri, at muciri.vivian@gmail.com our current IIGL President if you have any questions.
Select The International Institute For Global Leadership on Smile.Amazon.com!
Just a reminder that each time you shop, at no cost to you on Amazon.com, a portion of your purchase can be donated to IIGL. When you shop at smile.amazon.com, you'll find the exact same low prices, vast selection and convenient shopping experience as Amazon.com, with the added bonus that Amazon will donate a portion of the purchase price to IIGL! Share this link: http://smile.amazon.com/ch/56-2443621 and ask your family, employees, and friends to bookmark this link so all their eligible shopping will benefit the International Institute For Global Leadership Inc. Disbursements are made to IIGL on a quarterly basis from Amazon.
IIGL Book Sales Continue…
The IIGL Board of Directors shared that the IIGL book, "Creating Your Path Through Leadership" book sales continue to provide a Royalty payment to IIGL each month. It has also helped new potential donors understand more about IIGL! The book is available both on Kindle and in Paperback on Amazon.com! Check it out! Here's the link: https://www.amazon.com/s/ref=dp_byline_sr_book_1…
Meet Our New Students
There were no new students this month
Student Progress
We had 5 students from 3 countries complete a total of 6 books in March. These students were from India, Nigeria and Rwanda.
Vandana Anand (India)
* Creating your Path through Leadership
Chinonso Ericson Judith (Nigeria)
* Creating your Path through Leadership
* Success through PMA
Adebayo Christianah Kemi (Nigeria)
*PsychoCybernetics
Rwinkesha Erasmus (Rwanda)
* Goal Mapping
Nkaka Victor (Rwanda)
* The Nature of Personal Reality
Graduates
The following students completed one Level or more of Study this month
Michael Kelechi (Nigeria/UAE) completed Level Three
Statistics
New Enrollments
0 enrolled in March
3 enrolled in 2022
Book Assessments
6 in March
28 in 2022
Books Shipped
0 in March
0 in 2022
Cost of Books
$0 in March
$0 in 2022
You Make It Possible
We extend a special thanks to the following individuals and/or organizations who contributed to IIGL last month. Your ongoing support makes this work possible.
Deb Silver (Israel)
Lynne Murguia (USA/AZ)
Naomi Stauber (USA/GA)
John Hornecker (USA/NC)
Michael Lightweaver (USA/NC)
Kathleen Oweegon (USA/OR)
Judith Royer (USA/SC)
Deb Rosen (USA/WI)
Patrice Zorn (USA/WI)
Make A Difference
Dream Team 22
Please join Dream Team 22 as our goal is to have 22 people contributing $22 per month. We understand that money is energy and that to sustain and build IIGL we need a lot of people pouring their energy into this endeavor on a regular basis. We also know that not everyone can afford to commit $22 a month – especially our students, who live in countries with economies in which this amount can be equal to a weeks' salary. So we are offering two options for those who wish to become a part of the Dream Team. One can commit to a $22 a month contribution or to spending 22 seconds each day holding the vision of IIGL becoming financially sustainable by the end of 2021!
Please join the Dream Team and help us create an energetic foundation to support the transformational work of IIGL! You can really make a difference in the world by making a modest contribution of time or money. To make the $22 a month commitment or a one time donation, click the link below. To become a member of the Dream Team 22 by committing 22 second a day to help us hold the vision, contact Deb for details: drosen2@wi.rr.com
Checks on US banks, payable to the International Institute For Global Leadership, can be mailed to IIGL, 11537 N. Lake Shore Drive, Mequon, WI 53092 USA. Contributions may also be made by credit card by clicking the link below. Contributions are tax deductible under the 501 (c) 3 tax code of the United States Internal Revenue Service.
To Contribute By Paypal, go to www.paypal.com and make donation to iigl.globalleadership@gmail.com
To Contribute By Credit Card, go to global-leadership.com