International Institute For Global Leadership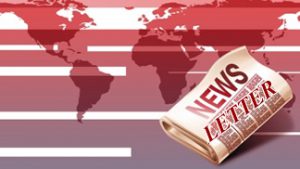 Issue #236 *August 2021
www.global-leadership.com
Asheville, NC USA
One Million Leaders Africa (OMLA)
Afere Lawrence (Nigeria)
Lawrence@springboardnig.com
I wanted to share information about my new project – One Million Leaders Africa (OMLA) which I started with 12 friends from Africa with a vision to empower a million young leaders across Africa by 2030. In the last 14 years, through my organization, Springboard, I have devoted myself to developing the potentials of rural people; women, farmers and youth in over 30 communities in Nigeria, ensuring that these farmers, youth and women and are able to turn their farms into profitable agribusinesses, make sustainable & comfortable living, send their kids to school, take care of their health and contribute to national development. Springboard has actually benefited over 3000 rural farmers, women and youth and we call them the Springboard People!
Interestingly, I have several friends across Africa who have also initiated social enterprise projects to create social change in their own communities and countries. My friends and I have one thing in common – we are passionate about Africa and its future. We believe Africa can rise from its knees and give from its abundance to the entire world.
In this spirit, just last year, myself and 12 friends from Kenya, Uganda, Liberia and Nigeria decided to do something bigger outside of our individual social change projects!
We asked ourselves; how could we replicate ourselves and our ideals in several youth, even in a million young African leaders? How could we inspire and empower young African leaders to transform themselves and in turn transform their communities and countries?
Our quest actually led us into initiating a pan-African project which we called OMLA – One Million Leaders Africa. OMLA is an organization that intends to harness the positive energy of African youth and help train a whole new generation of leaders across the continent who can help put Africa on a more sustainable course. Its mission is to equip a million young people from across Africa with skills in Leadership, Sustainability, Social Innovation and Entrepreneurship by the year 2030.
One of the founding beliefs was that a new Africa that will be sustainable, just and prosperous, would only happen if young African leaders would raise the bar for what it means to be leaders like Nelson Mandela and Wangari Maathai. For a minute, I ask you to imagine Africa with a million Nelson Mandelas! Actually, this is what we plan to make happen through OMLA.
To kick start the OMLA journey, in August 2020, we launched the project during the virtual Next Leaders Africa summit with over 200 participants from around the continent. Since then, we have made some progress:
Developed a website: www.onemillionleadersafrica.org
Set up an OMLA secretariat in Nigeria with 2 full-time staff.
Launched the OMLA Booster's Campaign. OMLA Boosters are the first set of OMLA supporters and donors and created a fundraising pages on GivingWay and GlobalGiving (our page on GlobalGiving will be able to accept donations starting from September 2021)
Recruited OMLA Lead communicators in some African countries. These are OMLA representatives who work as volunteers in their respective countries.
Developed the OMLA Fellowship program (will share in detail with you during our meeting).
Piloted the OMLA program through OMLA Master Class, Leadership webinars, etc., reaching over 100 young Africans.
In October this year, we shall launch the OMLA fellowship pilot where we will host 20 young persons (OMLA Fellows) from across Africa, in a two-month long virtual training. These young fellows will then, through the course of a year, help train other 100,000 young people (OMLA Stars and Starlets) in their communities, with support from the OMLA team.
(Lawrence is an IIGL Graduate and Former IIGL Officer).
What Others Are Saying
Why I chose IIGL?
Eze Ujunwa Lynda (Nigeria/United Kingdom)
Uniqueuju91@gmail.com
The International Institute for Global Leadership (IIGL) is one of the best things that has happened in my life Joining IIGL is one the best decisions I have ever made. The greatest thing I learned from IIGL is the commitment to personal growth and development. Connecting with individuals globally who are making tremendous impacts in their various communities. Studying at IIGL gave me real power to grow and to change many of areas of my life. The lessons that I learned as a student and board member have shaped my life and made me a better leader and achiever. IIGL as a body has contributed immensely to my life. One of the greatest lessons that I learned from IIGL books is that creating a better world starts from developing ourselves. I now enjoy much peace and tranquility and I live everyday learning and helping others develop themselves too. I believe that all the challenges facing the world today can be resolved if everyone begins to live consciously and decide to change themselves. It is my wish that people from all over the world who truly desire to take control of their lives but require the right resources and support will get to know about IIGL and take advantage of what they offer!
What are Students are Reading
The Power of Intention (Ebook)
Intention is generally viewed as a certain kind of determination propelling one to succeed at all costs by never giving up on an inner picture. In this view, an attitude that combines hard work with an indefatigable drive toward excellence is the way to succeed. However, intention is viewed very differently in this book. Dr. Wayne W. Dyer has researched intention as a force in the universe that allows the act of creation to take place. This book explores intention as something you do as an energy you're a part of. We're all intended here through the invisible power of intention. This is the first book to look at intention as a field of energy that you can access to begin co-creating your life with the power of intention.
Students/Graduates In Action
Congratulations to IIGL Students and Graduates!
Congratulations to the IIGL students and Graduates who have had work promotions, new jobs and academic certificates so far in 2021! On behalf of the Board of Directors, long time contributors and myself, we are very proud of all that you are doing! The list is quite long so please accept our "group praise" for all of your achievements so far in 2021!
Valuable Resources for Personal & Planetary Transformation
Youth Up Global
Youthupglobal.com
The post-pandemic era has led to rapid technological advancements in all sectors. This new reality reechoes the need for youths to acquire new skills so as to stand out and thrive in the post-pandemic era. A good number of youths in Africa are either uneducated, unskilled, or unemployed. The reason could be attributed to the poverty rate in the continent and also the "far from perfect" quality of education. YouthUp Global understands the need for youths to acquire requisite skills needed in the workplace and also to run a business(start-up). In this regard, YouthUp Global has provided an array of opportunities for youths to acquire requisite knowledge and skills so as to be valuable in the labor market and also stand out in the entrepreneurship world. The goal is to create an enabling environment where youths are actively engaged with sustainable employment opportunities, empowerment projects and to create a business-enabling environment for startups. YouthUp Global believes that the youths are the leaders of today. Every youth can contribute their quota and work together to change the narrative.
(Congratulations to IIGL Board Member and Level Four student Udeme Idem (Nigeria) who recently was named Head, Education Unit, West Africa by them!)
News
Wanted: New IIGL Student Enrollments!
Help us recruit new IIGL students by referring them to apply on the IIGL website or email Deb Rosen at IIGL.Globalleadership@gmail.com! If you would like a copy of this poster; email Deb as well!
Select The International Institute For Global Leadership on Smile.Amazon.com!
Just a reminder that each time you shop, at no cost to you on Amazon.com, a portion of your purchase can be donated to IIGL. When you shop at smile.amazon.com, you'll find the exact same low prices, vast selection and convenient shopping experience as Amazon.com, with the added bonus that Amazon will donate a portion of the purchase price to IIGL! Share this link: http://smile.amazon.com/ch/56-2443621 and ask your family, employees, and friends to bookmark this link so all their eligible shopping will benefit the International Institute For Global Leadership Inc. Disbursements are made to IIGL on a quarterly basis from Amazon.
IIGL Book Sales Continue…
The IIGL Board of Directors shared that the IIGL book, "Creating Your Path Through Leadership" book sales continue to provide a Royalty payment to IIGL each month. It has also helped new potential donors understand more about IIGL! The book is available both on Kindle and in Paperback on Amazon.com! Check it out! Here's the link: https://www.amazon.com/s/ref=dp_byline_sr_book_1…
Meet Our New Students
There were no new students this month
Visionary Leadership
Student Progress
We had 5 students from 4 countries complete a total of 6 books in July. These students were from Ethiopia, Lesotho, Nigeria, and Rwanda .
Gebreegziaber Fana Kinfe (Ethiopia)
* Keys to Success
* PsychoCybernetics
Bob Maepe (Lesotho)
* Seven Habits of Highly Effective People
Michael Kelechi (Nigeria)
* Goal Mapping
Erasmus Rwinkesha (Rwanda)
* Success through PMA
Nonviolent Communication
*Nkaka Victor (Rwanda)
Graduates
The following Students completed new levels of study this month
James Trotman (Liberia) completed Level Seven and became our 34th Graduate!
Idem Udeme (Nigeria) completed Level Three
Statistics
New Enrollments
3 enrolled in July
37 enrolled in 2021
Book Assessments
6 in July
67 in 2021
Books Shipped
0 in July
5 in 2021
Cost of Books
$0 in July
$122.10 in 2021
You Make It Possible
We extend a special thanks to the following individuals and/or organizations who contributed to IIGL last month. Your ongoing support makes this work possible.
Deb Silver (Israel)
Lynne Murguia (USA/AZ)
John Hornecker (USA/NC)
Michael Lightweaver (USA/NC)
Sylvia M. Cohen (USA/WI)
Deb Rosen (USA/WI)
Patrice Zorn (USA/WI)
Make A Difference
Dream Team 22
Please join Dream Team 22 as our goal is to have 22 people contributing $22 per month. We understand that money is energy and that to sustain and build IIGL we need a lot of people pouring their energy into this endeavor on a regular basis. We also know that not everyone can afford to commit $22 a month – especially our students, who live in countries with economies in which this amount can be equal to a weeks' salary. So we are offering two options for those who wish to become a part of the Dream Team. One can commit to a $22 a month contribution or to spending 22 seconds each day holding the vision of IIGL becoming financially sustainable by the end of 2021!
Please join the Dream Team and help us create an energetic foundation to support the transformational work of IIGL! You can really make a difference in the world by making a modest contribution of time or money. To make the $22 a month commitment or a one time donation, click the link below. To become a member of the Dream Team 22 by committing 22 second a day to help us hold the vision, contact Deb for details: drosen2@wi.rr.com
Checks on US banks, payable to the International Institute For Global Leadership, can be mailed to IIGL, 11537 N. Lake Shore Drive, Mequon, WI 53092 USA. Contributions may also be made by credit card by clicking the link below. Contributions are tax deductible under the 501 (c) 3 tax code of the United States Internal Revenue Service.
To Contribute By Paypal, go to www.paypal.com and make donation to iigl.globalleadership@gmail.com
To Contribute By Credit Card, go to global-leadership.com