International Institute For Global Leadership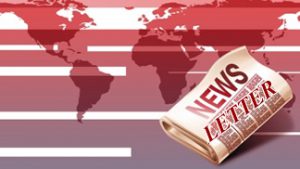 Issue #233 *May 2021
www.global-leadership.com
Asheville, NC USA
Frequently Asked IIGL Questions
Deb Rosen (USA/WI)
Drosen2@wi.rr.com

Often times I am asked certain questions so I thought it would be helpful especially for newer IIGL students to know or have a review of the answers!
How long does it take to complete the IIGL program?
The average time is around 4-5 years although because IIGL is self directed, each student sets their own pace! The fastest anyone has gone through the program was just under 2 years.
If a student needs more then 30 days to complete their Introductory assessments, is that allowed?
Yes, just email me so we can set up a new deadline for you to complete the assessments!
When can a student be assigned to a mentor?
During Level Two, I ask each student if he/she would like to be assigned a mentor. If the student says not yet, they can let me know if they change their mind at a later time.
Does IIGL offer a Diploma after Level Seven; at time of Graduation?
IIGL awards certificates of achievement after every Level is completed. Once a student graduates the Level One through Level Seven certificates are printed and mailed. Prior to graduation, they are emailed when requested.
Are there any options for students who are unable to easily type their assessments?
We recently received feedback that some students are having difficulty typing their book assessments on a device so the IIGL Board developed a few possible options! A special thanks to President to Ethelbert Umeh (Nigeria) and Vice President Vivian Muciri (Kenya) for their input! Going forward, Students can:
Hand write their assessment answers preferably printing vs. using cursive writing, take a photo of their work and email it to me at drosen2@wi.rr.com for review. I will then transfer the document to a WORD format.
Let me know where you are located to see if any of the IIGL Board members, mentors or graduates can offer a solution where you can use a Cafe laptop or someone else's in IIGL. A special thanks to Graduate Dominic Paul Nwakuma Young (Nigeria) who has offered to type student assessments when needed!
If a student needs to stop his/her studies can they restart?
Yes, it is recommended that assessments or assignments are completed every 2-3 months however IIGL studies can be restarted anytime, just email me to find out how to restart!
What Others Are Saying
What I have Learned and How I have Changed
Charles Kabera (Rwanda)
kabcharles@yahoo.fr
IIGL has totally transformed me and enabled me to reshape myself for success. I have developed self confidence and now know that my purpose is to succeed. I have built a new, positive and realistic self, and am now the person I wanted to be by focusing on desired changes instead of dwelling on past mistakes. IIGL has changed my mental attitude from negative to positive. It has made my life meaningful both for myself and for the society in which I live. I have achieved the positive self-image that empowers me to set and achieve goals of personal happiness and professional success. How could I have been so blind for so many years? Gone are the days that were wasted! I have left behind negative habits and going back is just as impossible as returning to crawling when one is able to walk. IIGL has provided me with all the tools and ideas that has led to personal development and success. Now the only requirement on my side for lifelong success is the habit of taking action on my plans, goals, ideas and insights.
I have started to overcome procrastination which was my major handicap. For instance, I used to fail in achieving my goals because of not acting immediately. I have disciplined myself to concentrate on a given task without diversion or distraction. When I find myself becoming distracted, or feel tempted to take a break or procrastinate, I motivate myself by continually repeating, "Back to work! Back to work! Back to work!" and then renew my efforts to push the task through to completion. Whenever I find myself slowing down, I repeat these words to myself: "Do it now! Do it now! Do it now!" I have got rid of procrastination by getting rid of "tomorrow" from my vocabulary. My "future" is "now." I now do things when they need to be done or sooner, and this has created harmony in my home and at work.
I am now getting along with others in my family and in social and occupational relations. I have developed the capacity to communicate ideas, build positive attitudes, increase enthusiasm, reduce tension and anxiety, and thereby increase enjoyment of life. I have learnt not to criticize, condemn or complain, but to give honest and sincere appreciation, to become genuinely interested in other people, to smile always, to be good a listener, to encourage others to talk about themselves, to talk in terms of the other person's interests and to make others person feel important-and do it sincerely.
(Charles is an IIGL Board Member and Graduate).
What are Students are Reading
The Five Second Rule (Ebook)
"The 5 Second Rule" is a guide to transforming people and directing them towards taking action, changing their behavior and taking on the challenges of life head-on without worry. It was devised by Mel Robbins in his book "The 5 Second Rule: Transform Your Life, Work, and Confidence with Everyday Courage" (2017), in which she explains the science behind the 5 second rule, how it works and how to apply it to the important areas of life.
According to Robbins, individuals only have five seconds to act on an impulse before they hesitate. In order to overrule one's hesitation, he/she must commit to acting by the time he/she counts down 5-4-3-2-1. Robbins refers to these moments as "push moments." These are the times when you have a thought about something such as approaching someone new or speaking up in a meeting. If individuals act rather than think, they will grow more courage and gain confidence. As individuals begin to use this starting ritual in their everyday lives, they will begin to see changes in their personal and professional lives. This starting ritual is a way to combat self-doubt and fear by making yourself physical move forwards. The book has become a best seller among other non-fiction books in the United States. It has effective and easy to implement tips that anyone can follow in order to start taking control of their lives and thus move forward with confidence towards a brighter future.
Students/Graduates In Action
IIGL First Graduate and President Emeritus Earns MBA!
Congratulations to Felix Iziomoh (Nigeria) flelixi@gmail.com! He recently shared:
"On Friday 23rd April, 2021, I successfully completed my MBA Program and Class work on the "Future of Capitalism." This amazing program is offered online in exclusive partnership with IESE Business School. This is a Business school ranked number 1 in the world by the Economist), Spain and Shizenkan University, Japan in collaboration with School of Inspired Leadership (SOIL), India and Fundacao Getulio Vargas (FGV), Brazil. This course was simply amazing, spectacularly unique in all ramifications, and remains good news to my professional development experience. The coursework from towering industry gurus, top executives, policy makers, seasoned entrepreneurs, activists, team presentations, virtual travels with a variety of global speakers, case studies and networking opportunities with 82 students from 23 countries was a fulfilling experience that will linger for a long time, as long as memory lasts. This course was an eye opener on the current state of capitalism and the role Business leadership plays in creating a better, enriching future for everyone. I am glad to be one of the global recipients of this life changing program. I got huge inspiration! My unalloyed token of gratitude goes to Professor Peter David Pedersen, Director of Centre for Sustainability and Innovation, Shizenkan University, Japan for recommending me to this learning opportunity.
I immensely thank Dr. Tomo Noda, Founder and Chair of Shizenkan University, Japan for accepting me to participate in this program along with many others! Right now, having completed my MBA class work successfully, my thoughts and words overflows with deepest sentiments of gratitude to all that made it possible and activated dancing mood for adding this academic feather!"
Valuable Resources for Personal & Planetary Transformation
One Drop Foundation
onedrop.org
Together with communities, private and public sectors, NGOs, and artists groups, One Drop's projects will soon have improved the living conditions of more than 2.1 million people, in 13 countries across Africa, Asia, and Latin America. Water has the power to transform people's lives, by reducing health risks in their living conditions, and by broadening economic opportunities for vulnerable communities.
News
2021 IIGL Annual Meeting Date Set for May 22
IIGL will be holding its Annual Meeting on Saturday May 22, 2021 via Zoom. Please look for a reminder from the IIGL Message Board for directions sent by Kathleen Oweegon (IIGL Corresponding Secretary) about how to join the meeting either on Zoom. This reminder email will be resent by May 20 and will include the timing for the meeting. Email Deb or simply reply to this newsletter if you have questions. All financial contributors, graduates and active students are invited!
IIGL Graduates Form What's APP Groups
A special thank you to the IIGL Graduates who have formed What's APP groups in Kenya, Nigeria and Rwanda. The purpose of the groups is to connect IIGL students who live in the same countries to discuss their IIGL books and receive help when needed. Feel free to join the group to find out if you are all ready on the list!
The contacts are:
Vivian Muciri (Kenya) muciri.vivian@gmail.com
Felix Iziomoh or Ethelbert Umeh (Nigeria) flelixi@gmail.com or ethelumeh2011@gmail.com
Charles Kabera (Rwanda) kabcharles@yahoo.fr
We hope to have groups in Uganda and Zimbabwe soon as well!
IIGL Book Sales Continue…
The IIGL Board of Directors shared that the IIGL book, "Creating Your Path Through Leadership" book sales continue to provide a Royalty payment to IIGL each month. It has also helped new potential donors understand more about IIGL! The book is available both on Kindle and in Paperback on Amazon.com! Check it out! Here's the link: https://www.amazon.com/s/ref=dp_byline_sr_book_1…
Meet Our New Students
There were no new students this month.
Visionary Leadership
Student Progress
We had 5 students from 5 countries complete a total of 5 books in April. These students were from India, Liberia, Nigeria, Rwanda and Zimbabwe.
Mayowa Racheal Popoola (India)
* Keys to Success
James Trotman (Liberia)
* 7 Keys to 1000 Times More
Michael Kelechi (Nigeria)
* Goals
Erasmus Rwinkesha (Rwanda)
* Keys to Success
Cheurombo Pswarayi (Zimbabwe)
* The Monk Who Sold his Ferrari
Graduates
The following Student completed a new level of study this month
Sunday Obarinu (Nigeria) completed Level Three
Statistics
New Enrollments
0 enrolled in April
21 enrolled in 2021
Book Assessments
5 in April
41 in 2021
Books Shipped
0 in April
0 in 2021
Cost of Books
$0 in April
$0 in 2021
You Make It Possible
We extend a special thanks to the following individuals and/or organizations who contributed to IIGL last month. Your ongoing support makes this work possible.
Deb Silver (Israel)
Lynne Murguia (USA/AZ)
Jeannine Holzman (USA/FL)
Naomi Stauber (USA/GA)
John Hornecker (USA/NC)
Michael Lightweaver (USA/NC)
Harri Hoffmann Family Foundation (USA/WI)
Deb Rosen (USA/WI)
Patrice Zorn (USA/WI)
Make A Difference
Dream Team 22
Please join Dream Team 22 as our goal is to have 22 people contributing $22 per month. We understand that money is energy and that to sustain and build IIGL we need a lot of people pouring their energy into this endeavor on a regular basis. We also know that not everyone can afford to commit $22 a month – especially our students, who live in countries with economies in which this amount can be equal to a weeks' salary. So we are offering two options for those who wish to become a part of the Dream Team. One can commit to a $22 a month contribution or to spending 22 seconds each day holding the vision of IIGL becoming financially sustainable by the end of 2021!
Please join the Dream Team and help us create an energetic foundation to support the transformational work of IIGL! You can really make a difference in the world by making a modest contribution of time or money. To make the $22 a month commitment or a one time donation, click the link below. To become a member of the Dream Team 22 by committing 22 second a day to help us hold the vision, contact Deb for details: drosen2@wi.rr.com
Checks on US banks, payable to the International Institute For Global Leadership, can be mailed to IIGL, 11537 N. Lake Shore Drive, Mequon, WI 53092 USA. Contributions may also be made by credit card by clicking the link below. Contributions are tax deductible under the 501 (c) 3 tax code of the United States Internal Revenue Service.
To Contribute By Paypal, go to www.paypal.com and make donation to iigl.globalleadership@gmail.com
To Contribute By Credit Card, go to global-leadership.com