International Institute For Global Leadership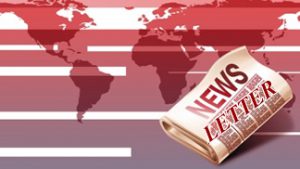 Issue #227 *November 2020
www.global-leadership.com
Asheville, NC USA
Guest Editorial
Conversations with God
Cheurombo Pswarayi (Zimbabwe)
cheupswarayi@yahoo.com

Here are some highlights from this recent well done assessment:
You cannot know, and become, that which you are, in the absence of that which you
are not: I understand from this theme which is recurrent several times in the book that I can fully appreciate what I have and what I am by experiencing the opposite of it. For instance I know to fully appreciate the money I have because of the times when I've been broke and couldn't afford the small pleasures I now enjoy in driving myself around, taking care of my mum without requesting for help from the extended family. I also appreciate good health because of the times when I haven't felt too well. This idea has also made me accept the times when I've been at fault or done wrong. The experience of being in the wrong has led me to not take for granted doing right.
God does not talk but communicates mostly through feeling and thought: I enjoyed reading that God does not communicate only through words. What I understand by that is that my intuition, gut feel and thoughts are not random but are a source of communication and interpretation of God's message to me. I sometimes don't understand how I come to some decisions and I sometimes question my judgments and thought processes, especially when they don't align to anyone elses's, but reading this makes me understand that it's God who is in charge and who implants those feelings and thoughts. I'm not random in any way and my thoughts and feelings are not random. I oftentimes feel I don't have the right words to communicate with others and even through prayer but this idea shows me that it's not only words which will get the message through to God. The author also mentions that words are actually the least effective communicator.
God speaks to everyone: God is not selective with people. The book has made me realize that God's message is ultimately the same to everyone despite different religious backgrounds. The purpose of human existence does not alter because of geography, status or ethnicity and the way God speaks is not necessarily through words.
Every human thought, and every human action, is based in either love or fear: I can relate to this idea in my day to day life. I have found that usually I do things because I love them or love what the results of doing as such would do for me. Fear is stated as the opposite of love. Whenever I choose the path or decision which does not reflect love I have let fear conquer. I n my personal situations I realize that this occurs mostly when I'm afraid to be embarrassed, ignored and unsuccessful.
God is All That Is and All That Is Not: The purpose of the theory of relativity. I understand by this idea that God is the total some of all there is. All there is inclusive of all that is not. The existence of something is relative to its non-existence. If everything existed and nothing did not exist then I would fail to appreciate that which exists because it would just be one continuous existence. This idea has helped me to fully appreciate everything I am because of the reality that it is as it is because there is something I am not. I appreciate the different seasons I have experienced with regards to sadness, joy, successes and failures. I am enriched in my experience of life by going through all the phases of it and not just the one dimension.
Love is the ultimate reality: The feeling of love is my experience of God. When I choose love I choose God. This message resonates with me and everything that makes sense to me at a spiritual level.
(Cheu is a Level Four student and an IIGL Board member).
What Others Are Saying
Why I appreciate IIGL?
Michael Kelechi (Nigeria)
The International Institute for Global Leadership, an institute with a self-paced learning scheme has been most impactful to me, though still an undergraduate. I have had the opportunity to interact with the caliber of brilliant minds that the Institute has. I recently read the book written by IIGL and I must say it was a booster to my already boosted morale. Getting to know about the challenges most of them faced, and yet persisted until their goals were achieved was such an eye opener.
I was also privileged to have attended a virtual family conference meeting, and I must say it was electric. The emotions and togetherness and sense of family bond I felt was awesome. We shared our challenges amidst the pandemic, opportunities derived and ways to succeed despite the effects on the economy. I have benefited a lot, and still benefitting. I have been blessed to have found myself in the midst of a selfless and dedicated group of individuals with brilliant minds to affect their world positive through knowledge. I also want the Institution to continue doing the good work, for in about 5-10 years time from now, IIGL would be surprised by the great impact that would have been done in the world by her students, both past and present.
(Michael is a Level One student and this testimonial was recently shared on Greatnonprofits.org)
What our Students are Reading
The 45 Second Presentation that will Change your Life (Ebook)
When you subtract the amount of hours you sleep, work, and commute, you probably don't have more than one or two hours a day to do what you would like to do-and that's if you have the money to do it. Don Failla has been teaching his simple network marketing method which allows anyone to learn how to own his or her life by building a home-based business. It doesn't require selling, and the best part is, it won't take much of your time. This book is a virtual training manual on network marketing, designed to teach you a step-by-step plan for building a profitable, sustainable network marketing business. Network marketing is a system for distributing goods and services through networks of independent distributors. This guide not only unlocks the secrets of successful network marketing, but it provides the method to sponsor people in your organization using Failla's "45-Second Presentation." With nearly four decades' worth of instructions and insights from Failla, the book provides you with the essentials for building and maintaining your lucrative home business.
Students/Graduates In Action
New Level Seven Option Available!
Based on the IIGL curriculum, Level Seven is the final step a student completes prior to graduation. A few years ago, one of our IIGL graduates suggested that we include an additional option for Level Seven. It was to allow the IIGL student to volunteer with an organization (preferably a nonprofit) for at least 10 hours and offer their leadership skills and knowledge. In addition, the student answers questions provided by IIGL that are shared with the organization and IIGL about their experience. The students who have chosen this option really like it! The other advantage of this option is that graduates who have started their own organizations such as Springboard and ICLDNG in Nigeria as well as KYUSA in Uganda have participated! So thank you to everyone who has given feedback and/or allowed their organizations to be involved!
Valuable Resources for Personal & Planetary Transformation
TOMS
TOMS.com
At TOMS, they're expanding their sustainable business practices, like sourcing greener packaging and reducing the carbon footprint. They're also offering more earthwise shoes and eyewear, all of which use earth-friendly materials and processes, such as organic cotton, REPREVE recycled polyester, plant dyed canvas, and biodegradable frames. They strive for transparency, and to implement policies that support a positive impact on both their workforce and planet. For every $3 they make, they give $1 away. As the original One for One company, the community has given almost 100 million shoes to people in need. And while shoes can have a big impact, 13 years of using business to improve lives has taught us that giving shoes and grants can have an even bigger impact. So, moving forward, TOMS will dedicate at least one-third of our net annual profits to a giving fund managed by the very own Giving Team. They distribute shoes and grants according to an annual investment plan that reflects the needs of the organizations they partner with, as well as the causes you care about most.
News
IIGL Named to the 2020 List of Great Nonprofits for 8th Consecutive Year!
IIGL recently received notice that we have been approved on the Great Nonprofits list again in 2020 thanks to student and contributor testimonials! Thank you for your help! Here's the message from them:
"Congratulations! INTERNATIONAL INSTITUTE FOR GLOBAL LEADERSHIP INC has earned a spot on the 2020 Top Rated List! Your community has shared their inspiring stories about your work. We congratulate you on all of your accomplishments. You'll be featured on our site, our 2020 Top-Rated List, and distributed to media and corporate foundations. The official 2020 Top-Rated List will be announced after October 31."
To review what has been written or add a testimonial, visit here: http://greatnonprofits.org/reviews/write/international-institute-for-global-leadership-inc.
IIGL Book Sales Continue…
The IIGL Board of Directors shared that the IIGL book, "Creating Your Path Through Leadership" book sales continue to provide a Royalty payment to IIGL each month. It has also helped new potential donors understand more about IIGL! The book is available both on Kindle and in Paperback on Amazon.com! Check it out! Here's the link: https://www.amazon.com/s/ref=dp_byline_sr_book_1…
Meet Our New Students
Popoola Mayowa Racheal (India)
I am the firstborn of a family of seven in a town in south-western part of Nigeria, a country in western Africa, popularly known as the giant of Africa. My parents are working class citizens, my father being an immigration civil service officer and my mother a teacher. I completed my senior secondary education in the year 2013 from science department and graduated as one of the best students in my batch. With my leadership qualities being a plus, I served as the Labor prefect girl for the whole school that particular year. In my pursuit for excellence, quality education and novel experience culturally, I decided to enroll for my Bachelor of Science Degree in Nursing from Rajiv Gandhi University of Health Sciences Bangalore, Karnataka State, India instead of enrolling in my country. This has exposed me to a culture entirely different from mine, though I encountered a huge cultural shock the first year of my stay in India, I am now well adjusted to the environment as this year mark my sixth (6th) in the country, something I consider a huge feat.
Oluremi Isaac (Nigeria)
I am a graduate of Physics and Electronics from the Federal University of Technology Akure Ondo state Nigeria, I am a Book therapist and fellow African changemaker, a trained and certified leadership coach also a member of YALI network with over 16 certificates. I have had several volunteering engagements with humanitarian organizations and have had the privilege to speak on radio and several conference both offline and online. I so much believe in serving humanity in value and impact; that's what I live for. I love reading books and I run a book therapy hub that trains people on how to read their personal development book, which I read 60 books last year and currently reading 37 books this year. I'm always willing to learn at all times.
Favour-Hope Noah (Nigeria)
I have a National Diploma in Aviation Management from the Lagos Aviation and Maritime Business academy, Lagos. I am a Personal Development Advocate with a focus on purpose driven lifestyle, she is a reader, a writer and a transformational speaker. I am an Enthusiast and fellow African changemaker, a trained and certified leadership coach also a member of YALI network with over 7 certificates from YALI Online courses across all fields of life. I am a Graduate and Alumni of LIMTA Communication Academy, a public speaking academy where I was awarded Most Outstanding Speaker and I am currently serving as the alumni assistant director and head of the creative department. I am a Graduate of a regimented leadership development hub – Leaders Quarters where I am serving as a sub team lead in the content developing department.
To view complete profiles, Click Here
Visionary Leadership
Student Progress
We had 12 students from 6 countries complete a total of 18 books in October. These students were from India, Lesotho, Liberia, Nigeria, Rwanda and Zimbabwe.
Mayowa Racheal Popoola (India)
* As a Man Thinketh
* Jonathan Livingston Seagull
Bob Maepe (Lesotho)
* Awaken the Giant Within
James Trotman (Liberia)
* Wisdom from Dr. Myles Monroe
Kevin Obioma Fortune (Nigeria)
* Success through a Positive Mental Attitude
Udem Ideme (Nigeria)
* The Power of Intention
Oluremi Isaac (Nigeria)
* As a Man Thinketh
* Jonathan Livingston Seagull
Favour-Hope Noah (Nigeria)
* As a Man Thinketh
* Jonathan Livingston Seagull
Emmanuel Ojimah (Nigeria)
* Past Lives, Galactic Citizenship
* The Nature of Reality
Okorie, Eusebius Tobechukwu (Nigeria)
* Conversations with God; Book One
* Crucial Conversations
* The Most Important Person on Earth
Dourwe Bernard (Rwanda)
* Creating your Path Through Leadership
Nkaka Victor (Rwanda)
* Keys to Success
Cheurombo Pswarayi (Zimbabwe)
* Conversations with God
Graduates
The following Students completed a new level of study this month
James Trotman (Liberia) completed Level Five
Emmanuel Ojimah (Nigeria) completed Level Six
Okorie, Eusebius Tobechukwu (Nigeria) completed Level Six
Dourwe Bernard (Rwanda) completed Level One
Statistics
New Enrollments
1 enrolled in October
40 enrolled in 2020
Book Assessments
18 in October
155 in 2020
Books Shipped
0 in October
20 in 2020
Cost of Books
$0 in October
$445.69 in 2020
You Make It Possible
We extend a special thanks to the following individuals and/or organizations who contributed to IIGL last month. Your ongoing support makes this work possible.
Deb Silver (Israel)
Lynne Murguia (USA/AZ)
John Hornecker (USA/NC)
Michael Lightweaver (USA/NC)
Judith Royer (USA/SC)
David Banner (USA/WI)
Deb Rosen (USA/WI)
Patrice Zorn (USA/WI)
Make A Difference
Dream Team 22
Please join Dream Team 22 as our goal is to have 220 people contributing $22 per month. We understand that money is energy and that to sustain and build IIGL we need a lot of people pouring their energy into this endeavor on a regular basis. We also know that not everyone can afford to commit $22 a month – especially our students, who live in countries with economies in which this amount can be equal to a weeks' salary. So we are offering two options for those who wish to become a part of the Dream Team. One can commit to a $22 a month contribution or to spending 22 seconds each day holding the vision of IIGL becoming financially sustainable by the end of 2018.
Will you join the Dream Team and help us create an energetic foundation to support the transformational work of IIGL? You can really make a difference in the world by making a modest contribution of time or money. To make the $22 a month commitment or a one time donation, click the link below. To become a member of the Dream Team 22 by committing 22 second a day to help us hold the vision, contact Deb for details: drosen2@wi.rr.com
Checks on US banks, payable to the International Institute For Global Leadership, can be mailed to IIGL, 11537 N. Lake Shore Drive, Mequon, WI 53092 USA. Contributions may also be made by credit card by clicking the link below. Contributions are tax deductible under the 501 (c) 3 tax code of the United States Internal Revenue Service.
To Contribute By Paypal, go to www.paypal.com and make donation to iigl.globalleadership@gmail.com
To Contribute By Credit Card, go to global-leadership.com