International Institute For Global Leadership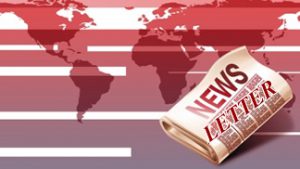 Issue #216 *December 2019
www.global-leadership.com
Asheville, NC USA
Guest Editorial
The Three Approaches to Problems
Michael Lightweaver (USA/NC)
Lightweave@aol.com

Each of us over the course of our lives have had to deal with problems. How successful we are in dealing with them is largely dependant on our approach. For example, I am nearing 70 yeas old and I haven't had any problems for at least 30 years. OK, I have had more than a few challenges, many of which have been very unpleasant but I made the decision 30 years ago that I would start seeing these situations as challenges rather than problems. That change of attitude brought a whole new set of resources to forefront in dealing with situations.
Whether we consider them problems or challenges, the first thing we normally do with such situations is tried to find a way to fix or solve the problem. If something is broken, you fix it. If you have a problem, your first response is to solve it. Many of such challenges can be solved or fixed, but there are those that have no solutions. If a loved one is killed in an accident, you can't fix it.
So the next approach is trying to understand the "why" of it. This is where the concept of 'life curriculum' comes in. If we can look at any event or situation in our life as curriculum for soul growth, it takes on a new meaning. The pain may remain but if we are courageous enough to delve deep into the situation, we may learn valuable things about our world and ourselves. We may not be able to fix the problem and we may not even be able to understand and give it meaning for our lives, but there is one final question: "How can we use it."
History and personal biographies are full of stories of crisis in people's lives that were tragically painful and yet transformative. The insurmountable problem marked a turning point in their life that took them from breakdown to breakthrough.
It is the old story of taking the lemons that life gives us and making lemonade or using the stones in our path as building blocks instead of stumbling stones. Is it easy? No way. But it seems the difficulty of the challenge is the very foundation of the transformation.
Now these three approaches; solving, finding meaning, using a problem, are not mutually exclusive. In fact, they can go hand in hand. However, we seldom go on to number two and three if we can easily solve the problem to begin with. We usually only seek meaning or find a way to use the situation for those problems we cannot solve. Life's challenges provide a rich training ground for using all three approaches as a part of our soul growth curriculum.
(Michael is the IIGL Founder and this is an excerpt from his book, "The World According to Michael" available on Amazon.com)
What Others Are Saying
Lynne Murguia (USA/AZ)
worldsynthesis@aol.com
As everyone reading these testimonials can see, there are innumerable NGOs (Non-Governmental Organizations) around the world working to address the endless needs of humanity and therefore covering all 17 of the United Nations "Sustainable Development Goals" (SDGs).
https://www.globalgiving.org/sdg/rf=ggad_19gclid=EAIaIQobChMIqszalvyD5QIVkcDACh1erwU7EAAYASAAEgLjifD_BwE
We each choose one nonprofit (or more depending on time and resources) and do what we can to advance these Goals. In this regard, I would like to introduce to you the International Institute for Global Leadership (IIGL), a U.S. based NGO that offers a seven Level, self-guided course in which at no charge any individual anywhere in the world can begin to develop the capacity for leadership, which can then be applied to the Sustainable Development Goals of personal interest.
I have worked with and funded IIGL since its inception in 2002 and have watched it expand in membership and in the development of close personal relationships across cultures; a key element for peace on earth. The majority of applicants are from developing countries, a reflection of worldwide recognition of the crucial need for education which so many cannot afford, and of the determination to succeed, both at IIGL and with the many projects that have been initiated as a result of our leadership training. In addition, many of our students have been granted scholarships by larger international NGOs, to further their leadership capacity.
We invite you to visit:
Our website: www.global-leadership.com
"Student Websites" on the IIGL site (above)
Our book of testimonials by students, graduates and supporters
"Creating Your Path Through Leadership" (on Amazon)
Thank you for perusing our website and testimonials, which hopefully will lead you to consider joining us in our mission to support those who cannot achieve their goals alone. It is not by accident that we're all here on the planet together and If we don't help each other no one will.
(The above testimonial helped IIGL earn it's 7th consecutive annual Great Nonprofit Award for 2019)!
What our Students are Reading
Maximum Achievement $13.60
Leading authority on success Brian Tracy gives proven principles and step-by-step tips for raising self-esteem and improving your life. Brian Tracy is one of the world's leading authorities on success and personal achievement, addressing more than 100,000 men and women each year in public and private seminars. In Maximum Achievement, he gives a powerful, proven system based on twenty-five years of research and practice that you can apply immediately to get better results in every area of life.
You learn ideas, concepts, and methods used by high-achieving people in every field everywhere. You learn how to unlock your individual potential for personal greatness. You will immediately become more positive, persuasive, and powerfully focused in everything you do. Many of the more than one million graduates of the seminar program upon which this book is based have dramatically increased their income and improved their lives in every respect. The step-by-step blueprint for success and achievement presented in these pages includes proven principles drawn from psychology, religion, philosophy, business, economics, politics, history, and metaphysics. These ideas are combined in a fast-moving, informative series of steps that will lead you to greater success than you ever imagined possible they can raise your self-esteem, improve personal performance, and gives complete control over every aspect of life.
Students/Graduates In Action
Congratulations to Level Two Student for Invitation to UNLEASH in China
Congratulations to IIGL Level Two student, Mantsebeng Suzan Maepe (Lesotho) suzanmaepe@gmail.com for being selected to the 2019 UNLEASH Global Innovation Lab in Shenzhen China (UNLEASH.org)! UNLEASH selects 1,000 out of 8,000 applicants to participate and become change makers, mentors and facilitators in different sectors. Suzan's specialty area is focused on good health and well being. UNLEASH is a global innovation lab that brings together people from all over the world to transform 1,000 personal insights into hundreds of ideas, and build lasting global networks around the Sustainable Development Goals. UNLEASH is a non-profit started in 2017. Since 2017, UNLEASH has been held in Denmark and in Singapore. The Sustainable Development Goals (SDGs) were agreed upon in 2015 by all UN member states and consist of 17 goals and 169 targets for the world to become a better place by 2030. Suzan shared, that after the Lab, she will return home to continue to work with adolescents and youth about improving and maintaining their health and well being!
Valuable Resources for Personal & Planetary Transformation
Worldwide Tribe
worldwidetribe.com
We produce creative content to bring a personal, human perspective to the biggest humanitarian crisis of our time…the Refugee Crisis. We use film, photography and storytelling to raise awareness and in turn, support grassroots projects making a direct impact to people on the ground. We believe that the world is getting smaller. It's time to come together regardless of race, nationality, gender, religion or language, as one global community of international citizens; The Worldwide Tribe.
News
2019 Holiday Book Drive
During this holiday season, give the gift of life-changing education to young adults in developing countries. A donation of only $22 will send 1 book to an IIGL leader-in-training. As a reminder, The International Institute For Global Leadership (IIGL) is a 501(c)3 registered nonprofit offering a tuition-free leadership education program to young adults in Africa, Asia and other areas of the world. Please view our website, www.global-leadership.com to learn about our student's transformative experiences and projects. IIGL is seeking 22 new donations prior to 2020! Contributions are welcome throughout December. Go to DONATE NOW on the IIGL home page to make your donation. Feel free to send Deb Rosen a check endorsed to IIGL or make a donation via Paypal at Iigl.globalleadership@gmail.com. Thank you and enjoy your holiday season!
Here's an Unique Gift Idea!
The IIGL Board of Directors is happy to announce that our 1st IIGL book, "Creating Your Path Through Leadership" is now available both on Kindle and in Paperback on Amazon.com! Check it out! A portion of each purchase is deposited to IIGL as a Royalty payment. Here's the link: https://www.amazon.com/s/ref=dp_byline_sr_book_1…
Select The International Institute For Global Leadership on Smile.Amazon.com!
Just a reminder that each time you shop, at no cost to you on Amazon.com, a portion of your purchase can be donated to IIGL. When you shop at smile.amazon.com, you'll find the exact same low prices, vast selection and convenient shopping experience as Amazon.com, with the added bonus that Amazon will donate a portion of the purchase price to IIGL! Share this link: http://smile.amazon.com/ch/56-2443621 and ask your family, employees, and friends to bookmark this link so all their eligible shopping will benefit the International Institute For Global Leadership Inc. Disbursements are made to IIGL on a quarterly basis from Amazon!
Meet Our New Students
We had 1 new student this month
Kevin Obioma Fortune (Nigeria)
I was born in 2000. I am a native of Umuafai Dikenafai in Ideato south local government area IMO state, Nigeria. Right from infancy my parents especially my mother taught me how to inculcate awesome values; how to respect people's ideas, vision, and also appreciate them irrespective of their age, background, belief system, size and social status. Her great lifestyle has transformed me and made me a better version of humanity. I am passionate about education. To me, academic pursuit is good news. I developed love for education at a young age. While in primary school, my teachers confirmed I exhibited rare brilliance and love for academics. During my graduation in Primary School in 2010, I was honored as the Best student of the year by the staff and management of my school, Shammah International Primary School, Mbaitolu. After my Primary education, I proceeded to Calvary International Academy for my junior Secondary Education, Owerri, and graduated at Marist Comprehensive Academy Isukwuato, Abia State in 2016. While in Marist, I distinguished myself in debating and dramatic society, and won multiple awards as the leader of the group. I have always been passionate about developing my leadership capacity, and becoming a better version of myself always.
To view complete profiles, Click Here
Visionary Leadership
Student Progress
We had 8 students from 3 countries complete a total of 15 books in November. These students were from Ghana, Nigeria and Zimbabwe
Irene Dede Acquah (Ghana)
* Awaken the Giant Within
Paa Kwesi Inkumsah (Ghana)
* Happiness is a Choice
Kevin Obioma Fortune (Nigeria)
* As a Man Thinketh
* Jonathan Livingston Seagull
Ahua Bem Gura (Nigeria)
* The Monk who sold his Ferrari
Sunday Obarinu (Nigeria)
* Keys to Success
Emmanuel Ojimah (Nigeria)
* How Successful People Think
* How to Win Every Argument
Olakunle Michael Oladoyin
* Creating Your Path through Leadership
Thomas Shereni (Zimbabwe)
* Crucial Conversations
* Full Steam Ahead
* How Successful People Think
* 100 Great Business Ideas
* This Child will be Great
Graduates
The following Students completed one level of study this month
Olakunle Michael Oladoyin (Nigeria) completed Level One
Thomas Shereni (Zimbabwe) completed Level Three
Statistics
New Enrollments
1 enrolled in November
48 enrolled in 2019
Book Assessments
15 in November
135 in 2019
Books Shipped
10 in November
33 in 2019
Cost of Books
$196.01 in November
$652.28 in 2019
You Make It Possible
We extend a special thanks to the following individuals and/or organizations who contributed to IIGL last month. Your ongoing support makes this work possible.
Deb Silver (Israel)
Lynne Murguia (USA/AZ)
John Hornecker (USA/NC)
Michael Lightweaver (USA/NC)
David Banner (USA/WI)
Deb Rosen (USA/WI)
Patrice Zorn (USA/WI)
Make A Difference
Dream Team 22
Please join Dream Team 22 as our goal is to have 220 people contributing $22 per month. We understand that money is energy and that to sustain and build IIGL we need a lot of people pouring their energy into this endeavor on a regular basis. We also know that not everyone can afford to commit $22 a month – especially our students, who live in countries with economies in which this amount can be equal to a weeks' salary. So we are offering two options for those who wish to become a part of the Dream Team. One can commit to a $22 a month contribution or to spending 22 seconds each day holding the vision of IIGL becoming financially sustainable by the end of 2018.
Will you join the Dream Team and help us create an energetic foundation to support the transformational work of IIGL? You can really make a difference in the world by making a modest contribution of time or money. To make the $22 a month commitment or a one time donation, click the link below. To become a member of the Dream Team 22 by committing 22 second a day to help us hold the vision, contact Deb for details: drosen2@wi.rr.com
Checks on US banks, payable to the International Institute For Global Leadership, can be mailed to IIGL, 11537 N. Lake Shore Drive, Mequon, WI 53092 USA. Contributions may also be made by credit card by clicking the link below. Contributions are tax deductible under the 501 (c) 3 tax code of the United States Internal Revenue Service.
To Contribute By Paypal, go to www.paypal.com and make donation to iigl.globalleadership@gmail.com
To Contribute By Credit Card, Click Here