International Institute For Global Leadership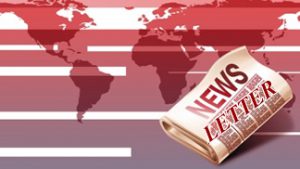 Issue #195* March 2018
www.global-leadership.com
Asheville, NC. USA
Guest Editorial
Tips so you won't Remain Broke in 2018
Olawole Olakunle (Nigeria)
kunlefreedom@gmail.com
It is not uncommon that during the first few months of the year in the attempt to crossover into the new year, a vast majority of people immediately become tuned in to the realities of the failures of the past year and how drastic they want a turn around in the following year. Nobody obviously wants a repeat of the old time. Perhaps you should look at the reasons why you might still remained broke in 2017 irrespective of your beautifully designed New Year resolution.
Planning
If there is anything i have learned in 2018, it is the fact that no task is unachievable and that the outlook of your success is a photogenic reality of how good and consistent your planning is. It is an untold reality that those who make money both legally and illegally often times plan their way through the execution from the inception of the monetary idea. It is not rocket science that a man who lives life as it comes without concrete planning and consistent strategy readjustment in tune with the realities on ground might still remain broke this new year. Therefore it wouldn't be a bad idea if you kick start this year with something concrete.
Procrastination
Nothing kills faster than procrastination! The sound of this advice given to me some years back still ricochet in my head as I pen down this piece. I believe it also would serve as my guiding tool in the course of scaling through the proposed hurdles accrued with 2018. I would perhaps say that I am inspired to inspire myself with this write-up. The beauty of an idea is not in its loftiness but in the reality of the execution, unfortunately a host of ideas have been buried over the years with the strong arm of procrastination.
Sometimes, your architectural instinct becomes the mood whenever you design the plan, yet when the "I will do it later" urge creeps in, it destroys every iota of plan you have had. Procrastination is a bitch that breeds laziness and impedes you on your ladder to success, and it can only be cured by "doing it now!" If only you can do it now, the story would have been different. Learn to act now and do the complicated analysis later, for it is worthy of note that there is no wealthy procrastinator. So do it NOW!
Time Management
Subsequently, I think you should also note that a man who is in control of his time is in control of his life. A lot of young people find it very difficult to manage their time efficiently whereas, the lack of a good time management skill is a wanton factor to remain in the "very broke" zone managing your 24 hour effectively opens a lot of opportunities that will get you astonished by the amount of success achievable with the same time you have wasted on irrelevances in time past. I would rather sleep or read if there is no tangible task i can engage my time with, it is in the end a win-win situation so manage your time wisely and efficiently and you will definitely leap beyond the "broke zone" in 2018.
Need over want
The urge to buy everything at our disposal is a very huge one. It has been proven overtime that mans want is insatiable and it can never be satisfied. The desire to buy more to satisfy our want is a salient mystery behind staying broke at all times that can only be crushed by staying true to spending on what is needed and not what your adamant nature wants. The ability to differentiate between want and need is the gateway to responsible saving. whereas, show me a man who saves frequently, and i will show you a man who will rarely go broke.
Smart work over hard work
Conclusively, I have heard overtime the popular saying that hardwork is the antidote to poverty, but permit me to add that smartwork (using 20% resources to get 80% result) compared to hard work is the resonating antidote to financial impediment in recent times. It is my deepest wish that anyone who wish to snap out of the "I am broke" zone achieves that feat in this new year. What better new year gift can I offer but a roadmap to financial sustainability. In that regards, let me reiterate that smartwork in 2018 demystifies poverty than hardwork.
(Olawole is a Level One Student)
What Others Are Saying
Kishor B. Bajracharya (Nepal)
kbajracharya@gmail.com
I graduated from IIGL in 2009 and in the process learned a great deal about being positive, protecting myself from victimization, how to operate in business with a Win – Win mentality, and the ability to deal with other challenges in life for the best possible outcome for all.
I have shared many of the ideas of IIGL through articles on positive thinking, published in Lumbini Journal; London, UK., in a local publication of a community in Lalitpur, Nepal (near Kathmandu), and an article titled "Need of Collaboration and Facilitative Leadership in Cooperative Societies" for the 25th Anniversary Celebration of a local cooperative of 3, 470 members that I have worked with extensively.
The question has often arisen regarding the interface of leadership in consensus-building and my experience (together with research) shows that first, true consensus doesn't not necessarily require that everyone agree but, rather, that one or two dissenters not sabotage a plan beneficial to all. And secondly, it is precisely in consensus-building that a true leader's skills are most apparent, and reflected in their ability to present and convince, as a result of proven successes in the past.
I am very grateful to Mr. Uttam Dhakha and Nene Plezer, who introduced me IIGL, to Mrs. Dalphin Ruth who sponsored all my books from the beginning, to Mr. Michael Lightweaver who always guided me to complete my studies. and to Ms. Lynne Murguia who helps me fine tune my English writing and guides me in some challenges and confusions with life in general.
Nepal faced two disastrous Earthquakes in 2015 which took the lives of more than ten thousand people; thousands of people were injured and eight hundred thousand houses destroyed. I am very grateful to the IIGL co-members who supported some of the Nepalese victims of this tragedy.
The lessons of IIGL through the 35 books I have read and the many articles on the IIGL website have enabled me to cope with situations in family, business and society. I highly recommend the value of IIGL to people from all walks of life and through them, to society, itself.
What Our Students Are Reading
Ask and It is Given By Esther and Jerry Hicks $10.31
This fascinating book by Esther and Jerry Hicks, which presents the teachings of the nonphysical entity Abraham, will help you learn how to manifest your desires so that you're living the joyous and fulfilling life you deserve. As you read, you'll come to understand how your relationships, health issues, finances, career concerns, and more are influenced by the Universal laws that govern your time-space-reality – and you'll discover powerful processes that will help you go with the positive flow of life. It's your birthright to live a life filled with everything that is good and this book will show you how to make it so in every way!
Students In Action
News from Rwanda!
IIGL Board Member and Graduate Charles Kabera (Rwanda) kabcharles@yahoo.fr shared that he has two academic books that have been published by Lambert Academic Publishing. The books are: Challenges Facing Developmental Countries in Dispute Settlements under WTO and Legal and Administrative Mechanisms used to Control Tax Offences under Rwandan Law. Charles stated that if anyone would like a copy to please email him! Congratulations Charles!
Valuable Resources for Personal & Planetary Transformation
The Ubuntu.Lab
Theubuntulab.com
Ubuntu.Lab is an applied online-offline learning program that offers thousands of emerging and established leaders, change-makers and entrepreneurs across the African Continent 21st century education. In this context, "applied learning" means learners will, by the end of the program, have acquired practical skills of how to create solutions to some of the critical challenges they, their organisations or communities face. There is a call for facilitators and participants wishing to go through the Ubunto.Lab program. You can contact IIGL Graduate, Bikundo Onyari for further information at onyarib@yahoo.com for further information.
News
Student Expansion Project
A long-time supporter of IIGL has proposed funding a project for recruiting new students from regions of the world where there are currently few or no students. Many IIGL students/graduates have contacts on social media networks so current students in Level Three and beyond will be paid U.S. $100 for each student they recruit (Outside their own country) who completes Assessments for 5 books ("As a Man Thinketh" and "Jonathan Livingston Seagull," plus a minimum of 3 books from Level One). This will indicate a sufficient degree of interest to continue with the IIGL curriculum. This project will begin immediately and continue until $3,000 has been distributed. Ongoing progress will be posted on the IIGL website and in newsletters. Refer new students to global-leadership.com Home Page for Application or email Deb!
IIGL Book Update!
The Board of Directors is happy to announce that IIGL's first book, "Following Your Path Through Leadership" is close to completion! We want to thank the 25 IIGL Graduates, Students and Donors who contributed chapters! We will keep you updated on the release date this Spring!
Meet Our New Students
We had no new students this month.
To view complete profiles, Click Here
Visionary Leadership
Student Progress
We had 10 students from 6 countries complete a total of 12 books in February. These students were from Cameroon, Kenya, Liberia, Nigeria, Uganda and Zimbabwe.
Yieh Odette Gwain (Cameroon)
* Confessions of an Economic Hit Man
* Thinking for a Change
Vivian Muciri (Kenya)
* Becoming the Boss
James Trotman (Liberia)
* The Monk
Ocheja Linus Lawrence (Nigeria)
* This Child Will be Great
Olakunle Michael Oladoyin (Nigeria)
* PsychoCybernetics
Ndefo Chikanso Patricia (Nigeria)
* Giant Steps
* How to Win Friends and Influence People
Daniel Unogwu (Nigeria)
* Keys to Success
Paul Nwakuma Young (Nigeria)
* 30 Lies about Money
Anita Kiddu (Uganda)
* How to Win Friends and Influence People
Adelaide Katsika (Zimbabwe)
* Real Magic
Graduates
James Trotman (Liberia) completed Level Three
Paul Nwakuma Young (Nigeria) completed Level Five
Juliette A. Engole (Uganda) completed Level Seven and became our 26th IIGL Graduate! Congratulations!
Statistics
New Enrollments
3 enrolled in February
6 enrolled in 2018
Book Assessments
12 in February
26 in 2018
Books Shipped
7 in February
14 in 2018
Cost of Books
$134.60 in February
$267.43 in 2018
You Make It Possible
We extend a special thanks to the following individuals and/or organizations who contributed to IIGL last month. Your ongoing support makes this work possible.
Deb Silver (Israel)
Lynne Murguia (USA/AZ)
John Hornecker (USA/NC)
Michael Lightweaver (USA/NC)
Deb Rosen (USA/WI)
Patrice Zorn (USA/WI)
Make A Difference
Dream Team 22
Please join Dream Team 22 as our goal is to have 220 people contributing $22 per month. We understand that money is energy and that to sustain and build IIGL we need a lot of people pouring their energy into this endeavor on a regular basis. We also know that not everyone can afford to commit $22 a month – especially our students, who live in countries with economies in which this amount can be equal to a weeks' salary. So we are offering two options for those who wish to become a part of the Dream Team. One can commit to a $22 a month contribution or to spending 22 seconds each day holding the vision of IIGL becoming financially sustainable by the end of 2016.
Will you join the Dream Team and help us create an energetic foundation to support the transformational work of IIGL? You can really make a difference in the world by making a modest contribution of time or money. To make the $22 a month commitment or a one time donation, click the link below. To become a member of the Dream Team 22 by committing 22 second a day to help us hold the vision, contact Deb for details: drosen2@wi.rr.com
Checks on US banks, payable to the International Institute For Global Leadership, can be mailed to IIGL, 11537 N. Lake Shore Drive, Mequon, WI 53092 USA. Contributions may also be made by credit card by clicking the link below. Contributions are tax deductible under the 501 (c) 3 tax code of the United States Internal Revenue Service.
To Contribute By Paypal, go to www.paypal.com and make donation to iigl.globalleadership@gmail.com
To Contribute By Credit Card, Click Here