International Institute For Global Leadership
Issue #193* January 2018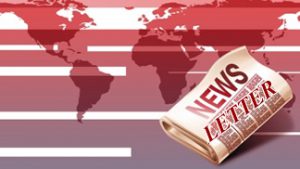 www.global-leadership.com
Asheville, NC. USA
Guest Editorial
Visiting Springboard!
Kathleen Oweegon (USA/NM)
Oweegon@bridgesofpeace.com
In 2017, I again had the opportunity to travel to Lagos for the 2nd IIGL/ICLDNG International Leadership Conference. In preparation for this visit, I contacted Lawrence Afere to see about going to visit his project – Springboard – near Akure, Nigeria. Little did I know what they had in store for me! Below are some highlights from the visit!
Lawrence already had plans to be out of the country on the dates of my visit, so he put me in the very capable hands of his amazing Program Coordinator Lilian Fawolu. Lilian is a woman of small stature with a very powerful presence and the creativity and energy of a dozen people, with incredible attention to detail and sensitivity to the needs of others. She dazzled me with the detailed itinerary she sent me, which included transporting me from Lagos to Akure and back (a 4-hour drive each way), as well as providing me with hotel lodging in Akure so that I could be comfortable and well-rested after the drive from Lagos and before the full day of visits she had scheduled for me the next day. This was more than I ever expected, and I felt honored by such caring and generosity.
On May 15th, Lillian met me in Lagos and traveled with me to Akure. The next day our adventure began. It rained steadily most of the day on May 16th, adding to the sense of adventure. Our first stop was the Springboard office and demonstration farm/seed center, which was about a 30-minute drive from Akure, and where I met with some of the Springboard staff and farmers. I was extremely impressed with what I saw. Each of the farmers I met had their own small sprouting area with neat rows of potted seedlings.
We left the farm and went to a small neighboring village where I met with several members of the Springboard Women Cooperatives from Imafon, Ilado and Igunshi. Despite the rain and abundant mud, they all came out to meet with me, some with banana leaves over their heads to serve as umbrellas. We sat together in an open-air shelter and visited, with Lillian serving as our interpreter. These wonderful, strong, hard-working women, dressed in beautiful, colorful dresses and headgear, which I guessed were probably their finest clothes worn in honor of my visit, told me about the profound ways that Springboard had benefited their lives by providing them with micro-loans to start their own small businesses. Most of their businesses were selling some kind of product –hand-made beads, clothing, dried fish and other food products. Although they still lived in very simple conditions – mud huts with no running water or electricity, and were the sole provider for their families, their faces would light up when they spoke of now being able to feed their families and have hope for a better future.
Our next stop was the Springboard Nursery and Primary School in Ago Panu. When I arrived, all the children, who appeared to be anywhere from 2-6 years old, were lined up on both sides of a walkway in their little blue-grey uniforms (fortunately, the rain had let up for a bit). As I entered the gate, they all sang me a sweet little song of welcome in English. I was deeply touched. Then a timid little girl who looked to be about 4 years old, with each of her many little braids held by brightly colored plastic clips of a rainbow of colors, approached me with a bouquet of yellow silk flowers wrapped in brightly colored paper. My heart overflowed with love for these dear little children. After their song, I walked down the rows, shaking hands with each of them. I'm pretty sure I was the first light-skinned person they had ever seen. Some had a look of wonder on their face, some seemed terrified, while others had a look of adventurous courage and pride on their face, which I imagined they felt because of this unique experience of shaking hands with a light-skinned woman from the US. The teachers who were with them were loving, kind and supportive of both the children and me. What struck me the most about my visit with the school was how much had been accomplished by Springboard, and with so little! Without Springboard, these children would likely have never gotten any kind of formal education, since schools in these rural areas are few and far between.
I left Akure with a deep sense of respect and gratitude for the experience, the people I met, Lawrence, his family and Lillian, and most especially for Springboard and the miracles it has and will continue to manifest.
What Others Are Saying
Remembering Queen Mother Corine Wilson
At the age of 87, teacher and activist, Corine Varn Wilson, passed away on November 29, 2017. May her belief in the power of the spoken word live on! Corine was one of the 9 Advisory IIGL Council Members and our first IIGL Board President. She was also a long time IIGL mentor, contributor and friend. Corine shared, "I see the IIGL as a means of sharing my expertise and leadership on an international level while continuing to expand my own cultural and love of diversity."
Corine also stated, "We need to tell our stories. It's what strengthens us in our challenges and unites us in our triumphs. It's not about color. It's not about gender. It's about the human experience." Corine believed in the value of connecting through story. She saw the wide-eyed wonder in children and the tears well up in the white haired ones. She believed that by telling our experiences, we share in the truth. We offer hope and purpose to all who gather to listen.
Despite growing up poor in segregated Oviedo, FL, she cherished her memories of a joyful and free spirited childhood. It wasn't until moving to New York in the early 1950's that she encountered Jim Crow head on. She pursued her love of education and teaching earning a Masters degree in Educational Administration all the while facing racial challenges in the work environment.
In 1985, Corine returned to Central Florida where she continued her teaching and community outreach. In 1990, she founded "I'm Somebody … Making a Difference;" a grass roots educational program for at-risk youth. At the same time, her interest in spirituality, metaphysics and alternative health blossomed. She studied under such esteemed health pioneers as Dr. Bernard Jensen and received certificates in diverse modalities including Iridology and Spiritual Healing.
A love of exploration and adventure took Corine to the four corners of the world including Mexico, the Caribbean Islands, Africa, Egypt, India, Vietnam, South America and China. Her work as a keynote speaker on leadership topics has also taken her around the continent.
Corine reflected on her 87th Birthday, "I've always had a wild spirit. And a thirst for learning. Even though my body may be moving slower, what matters is that I can still make a difference."
Thank you Corine for being part of the IIGL family and sharing your iridescent essence with us through the years!
What Our Students Are Reading
Don't Sweat the Small Stuff and It's All Small Stuff By Dr. Richard Carlson $8.99
Don't Sweat the Small Stuff…and It's All Small Stuff is a book that tells you how to keep from letting the little things in life drive you crazy. In thoughtful and insightful language, author Richard Carlson reveals ways to calm down in the midst of your incredibly hurried, stress-filled life. You can learn to put things into perspective by making the small daily changes Dr. Carlson suggests, including advice such as "Choose your battles wisely;" "Remind yourself that when you die, your 'in' box won't be empty;" and "Make peace with imperfection." You'll also learn how to: Live in the present moment;
Let others have the glory at times; Lower your tolerance to stress; Trust your intuitions
and Live each day as it might be your last.
Students In Action
Find Your Significance Book Launch!
President Emeritus and Graduate, Noeline Kirabo (Uganda) Noelinekirabo@yahoo.com launched her first book, Find our Significance on December 20, 2017 which is also Noeline's Birthday. The book features humbling lessons Noeline learned as she shares her personal development journey. Many of Noeline's friends, family and KYUSA graduates/students attended the celebration in Kampala. Contact Noeline directly to find out how to obtain a copy! Congratulations Noeline and Happy Birthday!
Valuable Resources for Personal & Planetary Transformation
International Black Women's Congress (IBWC)
Ibwc.us
The International Black Women's Congress (IBWC) is comprised of women of African descent from all walks of life around the world. "We are one of the strongest networks of black women in the world today. We seek to develop a strong network defining ourselves from our own perspective." To this end, IBWC has established membership in 40 states and five African countries. They hold annual national conferences on critical issues impacting women of African ancestry. We also travel yearly to various African and Caribbean countries on international networking and education tours. They've established an "International Black Women's Speakers Bureau;" developed a nationally recognized Rites of Passage program for young women that includes mentoring; and published three scholarly books.
News
2017 IIGL Holiday Book Drive
Thank you to those who participated in our Annual IIGL Holiday Book Drive. We received 15 new donations in December which raised $845 for IIGL! We hope you enjoyed your holiday season and all the best for 2018!
IIGL Website is Getting an Upgrade
Our veteran webmaster Pius Reis (Nigeria) is in the process of upgrading our IIGL Website. Please note during this process the website may be unavailable and there will be some delayed assessment postings until March of 2018. Contact Deb with any questions or concerns.
Meet Our New Students
We had no new students this month.
To view complete profiles, Click Here
Visionary Leadership
Student Progress
We had 7 students from 5 countries complete a total of 8 books in December. These students were from Lesotho, Nepal, Nigeria, Rwanda and Uganda.
Mantsebeng Suzan Maepe (Lesotho)
* Nonviolent Communication
Pema Rinji Sherpa (Nepal)
* Keys to Success
* Success through a Positive Mental Attitude
George Ebeh (Nigeria)
* PsychoCybernetics
Adeosun Oluwatosin Isaac (Nigeria)
* Seven Habits of Highly Successful People
Paul Nwakuma Young (Nigeria)
* Autobiography: The Story of My Experiments with Truth
Aloys Hakizimana (Rwanda)
* Think and Grow Rich
Juliette A. Engole (Uganda)
* Gandhi – An Autobiography
Graduates
Japheth E. Aizebeoje (Nigeria) completed Level Three
Adeosun Oluwatosin Isaac(Nigeria) completed Level Two
Juliette A. Engole (Uganda) completed Level Six
Statistics
New Enrollments
6 enrolled in December
49 enrolled in 2017
Book Assessments and Assignments
8 in December
189 in 2017
Books Shipped
13 in December
111 in 2017
Cost of Books
$246.13 in December
$2,167.94 in 2017
You Make It Possible
We extend a special thanks to the following individuals and/or organizations who contributed to IIGL last month. Your ongoing support makes this work possible.
Deb Silver (Israel)
Pierre Wittmann (Thailand)
Lynne Murguia (USA/AZ)
Naomi Stauber (USA/AZ)
Marilyn McGehee (USA/MO) Honoring Judith Royer's IIGL Service
John Hornecker (USA/NC)
Michael Lightweaver (USA/NC)
Kathleen Oweegon (USA/NM)
Judith Royer (USA/SC)
Priscilla Bovee (USA/WI)
Minda & Daryl Devorkin (USA/WI)
Heidi & Ed Fallone (USA/WI)
Jill Plavnick (USA/WI)
Deb Rosen (USA/WI) In Blessed Memory of Eleanor Goodwin
Charles Rudolph (USA/WI)
Julie & Mike Walker (USA/WI)
Patrice Zorn (USA/WI)
Make A Difference
Dream Team 22
Please join Dream Team 22 as our goal is to have 220 people contributing $22 per month. We understand that money is energy and that to sustain and build IIGL we need a lot of people pouring their energy into this endeavor on a regular basis. We also know that not everyone can afford to commit $22 a month – especially our students, who live in countries with economies in which this amount can be equal to a weeks' salary. So we are offering two options for those who wish to become a part of the Dream Team. One can commit to a $22 a month contribution or to spending 22 seconds each day holding the vision of IIGL becoming financially sustainable by the end of 2016.
Will you join the Dream Team and help us create an energetic foundation to support the transformational work of IIGL? You can really make a difference in the world by making a modest contribution of time or money. To make the $22 a month commitment or a one time donation, click the link below. To become a member of the Dream Team 22 by committing 22 second a day to help us hold the vision, contact Deb for details: drosen2@wi.rr.com
Checks on US banks, payable to the International Institute For Global Leadership, can be mailed to IIGL, 11537 N. Lake Shore Drive, Mequon, WI 53092 USA. Contributions may also be made by credit card by clicking the link below. Contributions are tax deductible under the 501 (c) 3 tax code of the United States Internal Revenue Service.
To Contribute By Paypal, go to www.paypal.com and make donation to iigl.globalleadership@gmail.com
To Contribute By Credit Card, Click Here