International Institute For Global Leadership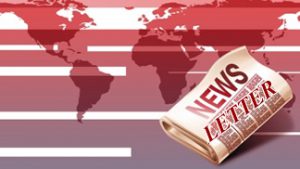 Issue #189* September 2017
www.global-leadership.com
Asheville, NC. USA
Guest Editorial
Lessons Learned…
Aishatu Ibrahim (Nigeria)
ahemlive@gmail.com
Recently IIGL Board Member Aishatu Ibrahim (Nigeria) completed her IIGL studies and shared some lessons she has learned in her Level Seven write up:
Putting first things first: This deals extensively on time management. I have learned so much about the quadrant II which are not urgent but very important. I am focusing on the activities on this quadrant, because it is the first things that need to be put first. I have been able to identify a quadrant II activity (recognizing new opportunities) that I have neglected in my life. One that if I do well, would have a significant impact in my life personally and professionally.
Think win/win: I have learned how to dwell in the best paradigm of interaction which is Win/Win. This frame of mind and heart constantly seeks mutual benefit in all human interactions. I now see life as a cooperative not a competitive arena. I am committed to making a balance between courage and consideration. Try to put myself in the other persons positions and see things their way first.
Seek first to understand then to be understood: This habit taught me to listen with the intent to understand rather than just reply. It is a deliberate step to understand the other person point of view and or concerns. People feel happy and pleased knowing you understand them. I counsel some students that come to me for advice. Before I respond to any of their situations, complains or demands, I make sure I have listened to understand them first. I try to share the concept of empathy with my colleagues, few family members and friends.
Synergize: I have learned to apply the principles of creative cooperation in my family life, and social interaction. I do not argue with people of different opinion to mine. I simply consider way in which these differences might be used as stepping stones for me. This would then lead to a win/win for both of us. I now enjoyed the company and contributions of people with different views from mine. I synergize on a daily basis because I meet different people with different ideas and views. I try to first understand their concerns and position on issues then I address those concerns in a creative and mutually beneficial way.
What Others Are Saying
Yieh Odette Gwain (Cameroon)
Yieh.odette@gmail.com
To begin with, my marriage with IIGL has been that of fulfillment, joy, self discovering, building of self esteem and the list can go on and on with noend. Before now all I deed was dream and dream and underestimate myself in the face of so many challenges but now with my studies at IIGL I have seen that the sky which is said to be the limit is my springboard. As is said in one of the books I read in Level One, "poverty is just a state of mind and no one is designed to be poor just that we do not aspire beyond our nose." I have come to realize that some families stay in poverty because of ignorance and lack of courage. Anthony Robbins quotes "life is a gift, and it offers us the privilege, opportunity and responsibility to give something back by becoming more." I have come to realize that I am more than what I see of myself. I have the responsibility to give back to life what it has given me and that can only achieved by becoming something bigger than what I am right now.
The changes I live right now are beyond comparison to what I was before. This is just a short story about me that I would want many young girls to learn from me. I was involved in a relationship for more than 6 years with one guy who promised me marriage and when suitor came along he will manifest either by crying or telling the person out rightly that he my fiancé. We stayed in the relationship and I became like my whole life revolved around this friend of mine that I could do anything humanly possible to keep the relationship. I even went extra miles to borrow what I did not have to make the guy comfortable but he was never satisfied. I even thought that if he left me I would certainly not survive it but alas it came to pass that one day we were in very good terms and he called on the phone to tell me that it was over. If I were still the same person as before I might even have committed suicide but knowing what I know now I just said to myself he is just a stepping stone and not the corner stone. Today I am stronger that ever. This is just to throw light on the fact that we attract to ourselves just what we want and the end result is just the fruit of our imagination. This is because throughout the relationship I always said to myself that I did not deserve this guy, he is too handsome for me, he is this or that that I am not. I over underestimated myself but today I can proudly say that I refuse even men more handsome and better than this guy that is because I know where I am going. I know I can go anywhere and prove to be worth what I represent. I now like challenges and am always ready to pick at any challenge.
(Yieh Odette is a Level Six Student and our National Coordinator in Cameroon)
What Our Students Are Reading
Sitting in the Fire By: Arnold Mindell $14.80
Using examples ranging from disputes in small organizations to large-scale conflicts in countries around the world, this volume offers practical methods for working with conflict, leadership crises, stagnation, abuse, terrorism, violence, and other social action issues. Mindell brings to his approach not only an understanding of the psychology of conflict, but the knowledge that many disputes can be traced back to inequalities of rank and power between the parties.
Students In Action
IIGL Student Honored for Service to Humanity
Level One student, Ifeanyi Enoch Onuoha (Nigeria), ifeanyienoch@gmail.com was honored on August 10, 2017. He was recognized at the Anambra Young Authors Association 2017 conference held at Kenneth Dike Memorial Library in Awka, the capital city of Anambra state, Nigeria. He shared, "I was awarded with others like the Executive Governor of Anambra State, Chief Willie Obiano, Professor Kate Omenugha – the commissioner for education Anambra State, two highly respected traditional rulers and others in business.This award was presented to me by the Young Author Foundation in recognition of selfless service to humanity, especially as regards to support to fellow young people. As a youth in Nigeria, I mentor and coach teens and youths to become better citizens, I have raised over 100 young writers of which about 20 are now published. As a social worker, I go to inner cities organizing leadership symposia and seminars and help young people discover their gifts with my team." Congratulations from IIGL!
Valuable Resources for Personal & Planetary Transformation
The Joy Experiment
Joyexperiment.org
Join us as we launch The Joy Experiment, a massive global effort to create a more joyful, connected, compassionate world. In 2017, we will use this network to conduct a series of "Joy Experiments" online and offline, around the world, all attempting to answer a single question: what happens when we take the ideas and actions that the world's greatest spiritual leaders have suggested to make a more joyful, connected and human world, and put them into practice?
News
IIGL Board of Directors Approves First Book!
The current IIGL Board has approved the writing of the first book titled: "Finding Your Path through Leadership" which was the theme of the May 12 and 13, 2017 IIGL/ICLDNG conference held in Lagos, Nigeria. Expectedly the book will include various interesting thematic areas such as IIGL success stories, Goal Mapping, Customer Service, Personal Transformation/ development, Leadership Qualities, Conflict Resolution, Peace- building, Entrepreneurship, Youth Development, Sustainable Development. Their collective target is to get it published before the end of December 2017. The book will be an IIGL property, and will be sold on various marketing platforms. It will also serve as one of our avenues of generating funds and thereby giving back to IIGL. The vision is it will be all-encompassing, spiced with anecdotes, IIGL success stories of our students, graduates, and Board members – let's tell our IIGL story to the world, inspire someone out there and create financial reward with it.
Eligibility Criteria: Levels Six and Seven students, Present Board Members and
IIGL Graduates. Please contact Ethelbert Umeh, ethelumeh2011@gmail.com (Nigeria), IIGL Vice President for more information!
Meet Our New Students
We had 4 new students this month.
Diba Kosi Bilinga (Kenya)
I am a trained teacher/information scientist by profession. I'm currently serving as a principal in one of the vocational training centre in my locality, besides teaching; I have been mentoring numerous youths and empowering them on both societal and educational issues. I am ambitious to use my teaching career and information science knowledge to improve the well-being of the societies, be an asset and selfless person, an eye opener and the voice of the voiceless in the fundamental issues that may affect human life. I have four diplomas
Chukwunonso Gerald Belonwu (Nigeria)
I am a Male and Christian who hails from Adazi-Nnukwu town in Aniocha Local Government Area of Anambra State, Nigeria. I attended Trinity Educational Centre where I attained my first school leaving certificate and subsequently proceeded to Federal Government Boys College Garki, Abuja where I attained my Senior School Leaving Certificate in 2006. I further picked a degree in Political Science from University of Abuja in 2011 and later went for the mandatory National Youth Service Corps where I was consigned to teach the subject of government at an interior secondary school in Gokana Local Government Area of Rivers State. I later attained a Post-Graduate Diploma in Education from the National Teachers Institute, Kaduna and proceeded to pick a Master Degree in Development Studies from the Institute for Development Studies, University of Nigeria Nsukka in Enugu State.
Uzor Jane Chinenyenwa (Nigeria)
I am the second child in a family of four. I am from Imo state, Nigeria. I graduated from the University of Nigeria Nsukka with a B.Sc in Biochemistry and Microbiology (Combined Honors). I am passionate about human development with special interest in teenagers and this led me to start an organization (Noble Teens Club) to build the capacity of teenagers in leadership, entrepreneurship and career guidance. Our aim is to bring out the best in teenagers. One of the greatest assets I have is my ability to initiate and implement great ideas. I have strong project management skills and I am both a leader and a team player.
Ajunwa Simon John (Nigeria)
I am a native of Otukpa Ogadibo local government area of Benue state Nigeria. They are three major t languages in the state. The Idoma, Tiv and the Igede.The Idoma which is my language is the second majority while Igede is the least with two local government area out of the total of 23. The Idoma has 9 local government while the remaining 11 belong to the Tivs. The Idoma people are known for their farming and fishing as their occupation. They also hunt occasionally. The Idoma people have a deity known as the "Alekwu" who is believed to watch, guard and protect the people. I am 33 years old and single from a polygamous family.
To view complete profiles, Click Here
Visionary Leadership
Student Progress
We had 14 students from 5 countries complete a total of 25 books in August. These students were from Cameroon, Liberia, Kenya, Nigeria and Uganda.
Yieh Odette Gwain (Cameroon)
* The Power of Failure
Ayuni Nadege (Cameroon)
* How to Win Friends and Influence People
Diba Kosi Bilinga (Kenya)
* As a Man Thinketh
* Jonathan Livingston Seagull
James Trotman (Liberia)
* Goals
* Nonviolent Communication
Japheth E. Aizebeoje (Nigeria)
* Nonviolent Communication
Onyema Augusta (Nigeria)
* PsychoCybernetics
Chukwunonso Gerald Belonwu (Nigeria)
* As a Man Thinketh
* Jonathan Livingston Seagull
Okoye Chinedu Callistus (Nigeria)
* Maximum Achievement
* Unlimited Power
Uzor Jane Chinenyenwa (Nigeria)
* As a Man Thinketh
* Jonathan Livingston Seagull
Aishatu Ibrahim (Nigeria)
* The Conscious Heart
* The Eight Essential Steps to Conflict Resolution
* The Seven Laws of Spiritual Success
* The Silence of the Heart
* Your Money or Your Life
Ajunwa Simon John (Nigeria)
* As a Man Thinketh
* Jonathan Livingston Seagull
Ola Makinde (Nigeria)
* A Journey: My Political Life
Juliette A. Engole (Uganda)
* The 21 Indispensable Qualities of a Leader
Anita Kiddu Muhanguzi (Uganda)
* Success through a Positive Mental Attitude
Graduates
Aishatu Ibrahim (Nigeria) completed Level Six, Seven and became IIGL's 23rd Graduate! Congratulations!
Ola Makinde (Nigeria) completed Level Six
Statistics
New Enrollments
2 enrolled in August
35 enrolled in 2017
Book Assessments
25 in August
141 in 2017
Books Shipped
6 in August
90 in 2017
Cost of Books
$119.68 in August
$1,744.21 in 2017
You Make It Possible
We extend a special thanks to the following individuals and/or organizations who contributed to IIGL last month. Your ongoing support makes this work possible.
Deb Silver (Israel)
Lynne Murguia (USA/AZ)
John Hornecker (USA/NC)
Michael Lightweaver (USA/NC)
Janis Thayer (USA/NC)
David Banner (USA/WI)
Evelyn Garfinkel (USA/WI)
Deb Rosen (USA/WI)
Patrice Zorn (USA/WI)
Make A Difference
Dream Team 22
Please join Dream Team 22 as our goal is to have 220 people contributing $22 per month. We understand that money is energy and that to sustain and build IIGL we need a lot of people pouring their energy into this endeavor on a regular basis. We also know that not everyone can afford to commit $22 a month – especially our students, who live in countries with economies in which this amount can be equal to a weeks' salary. So we are offering two options for those who wish to become a part of the Dream Team. One can commit to a $22 a month contribution or to spending 22 seconds each day holding the vision of IIGL becoming financially sustainable by the end of 2016.
Will you join the Dream Team and help us create an energetic foundation to support the transformational work of IIGL? You can really make a difference in the world by making a modest contribution of time or money. To make the $22 a month commitment or a one time donation, click the link below. To become a member of the Dream Team 22 by committing 22 second a day to help us hold the vision, contact Deb for details: drosen2@wi.rr.com
Checks on US banks, payable to the International Institute For Global Leadership, can be mailed to IIGL, 11537 N. Lake Shore Drive, Mequon, WI 53092 USA. Contributions may also be made by credit card by clicking the link below. Contributions are tax deductible under the 501 (c) 3 tax code of the United States Internal Revenue Service.
To Contribute By Paypal, go to www.paypal.com and make donation to iigl.globalleadership@gmail.com
To Contribute By Credit Card, Click Here
Read our Previous Editions of Newsletter in our Newsletter Archives