International Institute For Global Leadership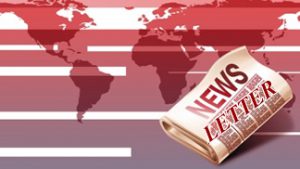 Issue #181* January 2017
www.global-leadership.com
Asheville, NC. USA
Guest Editorial
Search for Common Ground
Emmanuel Iziomoh (Nigeria)
easyemman@gmail.com
I was amongst 100 young people from Nigeria, Mali, Chad, Niger and Cameroon to attend a regional youth summit on countering violent extremism in Maiduguri (Northern Nigeria). The summit was organized by "Search for Common Ground" and supported by the University of Maiduguri, North East Regional Initiative and USAID. It was a gathering of like minds of young people coming up with initiatives in their various communities preventing and countering violent extremism. As a part of my individual action plan, I have written an article on violence and would love to share with my IIGL Family.
"Violence begets violence" is a phrase that has, over the years, been employed towards practically combating violence and curbing violence both locally and internationally. This phrase has also been theoretically espoused by famous writers, especially in the book 'wretched of the earth' by Frantz Fanon, where he writes that "no gentleness can efface the marks of violence, only violence itself can destroy violence," he further mentioned that violence is man recreating himself. Arguably, the approach of violence in countering violence is adversarial in nature as it breeds enmity and exposes the sides to military confrontations, where both sides are out to kill each other. When the military kill members of the violent group and members of the VG kill the military, qui bono? According to Mahatma Ghandi, a tooth for a tooth renders both party toothless. In practice, when an individual takes a gun to kill an enemy, on getting to his enemy's house, finds his enemy and his 8 year old son, kills the enemy and left the son because he is just a child. The individual has succeeded in killing the father of his new enemy and has postponed a counter-reaction until when his real enemy is fully equipped. This is what happens when violence is faced with violence because almost every actor in violence is a father or an uncle or a brother and a reprisal attack is almost a certainty. For example, the First World War ended in 1918, where Adolf Hitler was jailed in Russia as a lance corporal and felt betrayed by the German Jews, which, of course, was one of the causes that led to the Second World War. Another example is the Biafra war in Nigeria that ended in 1970, which Gen. Yakubu Gowon declared a no victor, no vanquished contest but with the recent agitation in the eastern parts of Nigeria that declaration is certainly a ruse in the eyes of the Independent People of Biafra.
Consequently, this generation has been the busiest in Africa and other parts of the world in terms of violence, hate, greed and tussle for religious superiority due to the adversarial approach. You can't kill an ideology with a gun, therefore, there is nowhere in the world that peace is practically obtained with violence. Violent reaction to violence escalates violence and postpones violence. This, over the years is evident in Africa as most governments respond/react with the use of force. With the exception of South Africa, fortunately, because Nelson Mandela chose to react positively, to love and to forgive rather than the usual knee-jerk diplomatic reciprocity of violence.
Martin Luther King Jr. opined that the ultimate weakness of violence is that it is a descending spiral begetting the very thing it seeks to destroy, instead of diminishing evil, it multiplies it. Through violence you may murder the liar, but you cannot murder the lie, nor establish the truth. Through violence you may murder the hater, but you do not murder the hate. In fact, violence merely increases hate. Returning violence for violence multiplies, adding deeper darkness to a night already devoid of stars. Darkness cannot drive out darkness only light can do that. Hate cannot drive out hate, only love can do that. Rather than killing our fathers, brothers and uncles who are mere victims of politics, manipulation and circumstance, we should love them, we should push for an inquisitorial approach and understand that in the eyes of VGs they are revolutionaries, an understanding, that would help fish the sponsors and manipulators of violent groups. Violence, to some, is a way to express an opinion, so when we remember their opinion we should also remember the motive for it. Lastly, let us destroy violent extremism by making VGs our friends, an act that would truly end violence.
(Emmanuel is a Board Member and IIGL Graduate).
What Others Are Saying
Lawal Christopher (Nigeria)
lahwahlkristopha@yahoo.com
IIGL has really changed my life from a goalless individual to someone who is making waves. When I enrolled for IIGL which was introduced to me by a friend of mine. IIGL made me rediscover my purpose and has help me develop personally and professionally. From the first two introductory books. It has been an exciting experience because I have been practicing the principles of the books I have read so far and the results has been tremendous. God Bless IIGL and her sponsors.
(Christopher is a Level Two Student.)
What Our Students Are Reading
Branding Blindness By: Rasak Adekoya ( rasakadekoya@gmail.com) $4.99
If you are in one corner of your room, screaming "Why me" because of the degree of that challenge you are passing through, you should know that there is an embedded gift in that perceived difficulty. Let me help you discover yourself; Unlock your potential; Unveil how you can solve people's disability; Brand your difficulties; Shoot to fame and congregate with the intelligentsia. Brand your Blindness is a short autobiography, but more than that, it is an attestation of possibility; a reflection of my reality. The journey of the author from how he became blind to a brand is not only to inspire you, but also to reveal profound principles that are capable of making you a thoughtful leader and build a strong personal brand.
(Rasak is a Level One Student from Nigeria).
Students In Action
IIGL Graduate is a Consultant for Speak First
Speak First (Speak-First.com) recently announced: Bikundo Onyari is an authentic and passionate trainer, facilitator and coach, working in presentation skills, personal impact, leadership and management, sales and business development, communication skills, customer service and personal effectiveness. As a facilitator and trainer he has delivered training to thousands of people in the corporate world where he makes his training relevant and specific.
With over 10 years' experience, he has delivered training to manager levels globally in countries including; Kenya, Rwanda, Uganda, South Africa, Morocco, the Netherlands and Mexico. He has worked with clients such as Toyota, Mitsubishi, AoN, Oracle and Citibank. A dynamic and engaging trainer, he has the skills to motivate individuals at all levels of business to improve their communication and confidence.
With a degree in Social Entrepreneurship and a book publishing on the way, Bikundo is a keen learner and excited to share his knowledge. He delivers training in English and Swahili and is a graduate of the International Institute for Global Leadership (IIGL). His email is: onyarib@yahoo.com
Valuable Resources for Personal & Planetary Transformation
She Leads Africa
Sheleadsafrica.org
She Leads Africa is a community that helps young African women achieve their professional dreams. With engaging online content and pan-African events, our vision is to become the #1 destination for smart and ambitious young women. The organization states:
"We are committed to helping smart and ambitious young African women live their best lives."
"We promote and uplift local talent by proactively identifying promising African experts and practitioners and providing them a platform to grow."
"We deliver the best career and business content focused on our community."
News
2016 Winter Book Drive
Thank you for participating in our recent 2016 Winter Book Drive! We did receive 16 new 2016 donations! Your generosity touches many lives!
Wanted: Refer Potential Students
Continue to help IIGL to grow by referring potential students to the Website or Facebook page! The enrollment form is on the homepage of www.global-leadership.com. The current Board of Directors has extended it's goal of attracting 20 new student applicants by the end of January; we have 9 more enrollments to go! Help us make this goal a reality!
Meet Our New Students
We are happy to welcome 4 new students this month from Liberia, Nigeria and the USA.
James S. Trotman (Liberia)
I was born on September 22, 1979 unto the union of the late Mr. Austin C. Trotman and TeteeTrotman. I am a Liberian, as well as a High School graduate from the Salvation Army School System William Booth on the Pipeline Road in Paynesville City August 18th, 2002 and a successful (WAEC) candidate 101 280 1131 as number in Division II.
Immediately after my graduation from High School in 2002, I received a sudden invitation from my sister Deborah Trotman from the West African Nation of Guinea Conakry for a visit that dawns a new chapter in my life departing Liberia Saturday October 2, 2002 and arriving Conakry Monday October 5, 2002 by road transportation. Also, being captivated by a strange travelling experiences and the threat of a new language (French) was an arduous challenge for a fresh high school graduate in a French speaking nation for the first time.
Owolabi Owoyemi Emmanuel (Nigeria)
I'm a graduate of English Education in one of the best colleges of Education in Nigerian. I'm interested in solving people's problem which had helped me a lot in achieving my dream. I have a future ambition of ministering and motivating people with words of touching through smile, action and experiences. I dreamt of becoming an instructor especially when the spirit of God leads. One of my goals in life was the time I shared an experience with some set of secondary school pupils who does not believe in what they can do rather than to sleep and mingle with uneducated people in their street which can lease their life into endlessly but today, I received a lot of messages and calls from them; thanking me for what I did. I also like to build a formidable career, growing to exploit my creative potential in a dynamic and forward-looking teaching and non-teaching organization, by performing all duties assigned to me productively with hard work, integrity, honesty and the most effective and efficient manner, towards the attainment of the organization's ultimate goals at large.
Kelechukwu Iruoma (Nigeria)
I am a humanitarian and development journalist who is committed to ensuring that the masses have access to necessary basic amenities that will bring about their growth. I love reading motivational books on leadership, positive thinking and decision making written by individuals that have contributed their quota to humanity through writing.
I am a dedicated, committed and aspired leader who loves making the voice of the voiceless to be heard. I love putting smiles on people that I come across. I like reading and listening to peoples' stories and experiences, which I can learn from and put into practice in my day-to-day activities. For example, TED talks are so inspiring which sometimes, enable me do extraordinary things that ordinarily cannot be done.
My dream is to become a leader who can inspire and motivate individuals to explore and do more for the society. My dream is to become a great journalist who will bring people out of poverty by writing their plights and calling on government and corporate organizations to come to the aid of communities who lack the necessary basic amenities to survive.
Awol Shelefa (USA)
I was born to agro-pastoralist family in Arsi, Oromia region of Ethiopia. I am the second eldest in the family of eight. I am marred and have three children. A seven year old son and two daughters of six and four yeas old. After I finished my high school education I went to Robe Teachers college in Ethiopia and earned diploma in English language major and Afan Oromo (Oromo language) minor on July 8, 2006. Pursuing further education, I joined Adama Science and Technology university and graduated with B.ED. I have a Degree in English major and minor EDPM on September 27, 2011. I had been teaching in different junior and high schools in Ethiopia for many years till I went to Turkey in September 2013. After one year Turkish language course, I joined Istanbul Aydin University in 2014 and studied English language and literature for my MA until I came to USA on 25 June, 2016.
To view complete profiles, Click Here
Visionary Leadership
Student Progress
We had 15 students from 7 countries complete a total of 25 books in December. These students were from Ghana, Kenya, Lesotho, Liberia, Nigeria, Uganda and the USA.
Moses Baffour (Ghana)
* Goals
Charles K. Mwangi (Kenya)
* The Road Less Traveled
* The Seven Spiritual Laws of Success
Mantsebeng Suzan Maepe (Lesotho)
* The New Dynamics of Winning
James Trotman (Liberia)
* As a Man Thinketh
* Jonathan Livingston Seagull
* PsychoCybernetics
Fasoranti Damilola (Nigeria)
* Success through a Positive Mental Attitude
Owolabi Owoyemi Emmanuel (Nigeria)
* As a Man Thinketh
* Jonathan Livingston Seagull
Ugbekile Chuks Friday (Nigeria)
* Nonviolent Communication
Kelechukwu Iruoma (Nigeria)
* As a Man Thinketh
* Jonathan Livingston Seagull
Adeosun Oluwatosin Isaac (Nigeria)
* Goals
* Goal Setting 101
Kingsley Iyamu (Nigeria)
* How to Win Friends and Influence People
* Keys to Success
* PsychoCybernetics
* Success through a Positive Mental Attitude
Ola Makinde (Nigeria)
* Ronald Reagan: An Autobiography of an American Life
Juliette Engole (Uganda)
* Principled Centered Leadership
Martha Ainomugisha Mugisa (Uganda)
* PsychoCybernetics
Harriet Opondo (Uganda)
* The Complete 101 Collection
Awol Allo Shelefa (USA)
* As a Man Thinketh
* Jonathan Livingston Seagull
Graduates
Mantsebeng Suzan Maepe (Lesotho) completed Level One
Kingsley Iyamu (Nigeria) completed Level One
Statistics
New Enrollments
6 enrolled in December
47 enrolled in 2016
Book Assessments
25 in December
212 in 2016
Books Shipped
7 in December
117 in 2016
Cost of Books
$50.58 in December
$2,341.73 in 2016
You Make It Possible
We extend a special thanks to the following individuals and/or organizations who contributed to IIGL last month. Your ongoing support makes this work possible.
Deb Silver (Israel)
Pierre Wittmann (Thailand)
Lynne Murguia (USA/AZ)
Corine Wilson (USA/FL)
John Hornecker (USA/NC)
Michael Lightweaver (USA/NC)
Janis Thayer (USA/NC)
Shelby Simpson (USA/NM)
Roger Yomba (USA/PA)
Judith Royer (USA/SC)
David Banner (USA/WI)
Ginger Davis (USA/WI)
Heidi & Ed Fallone (USA/WI)
The Estate of Julia Loosbrock (USA/WI)
Jill Plavnick (USA/WI)
Deb Rosen (USA/WI)
Charles Rudolph (USA/WI)
Make A Difference
Dream Team 22
Please join Dream Team 22 as our goal is to have 220 people contributing $22 per month. We understand that money is energy and that to sustain and build IIGL we need a lot of people pouring their energy into this endeavor on a regular basis. We also know that not everyone can afford to commit $22 a month – especially our students, who live in countries with economies in which this amount can be equal to a weeks' salary. So we are offering two options for those who wish to become a part of the Dream Team. One can commit to a $22 a month contribution or to spending 22 seconds each day holding the vision of IIGL becoming financially sustainable by the end of 2016.
Will you join the Dream Team and help us create an energetic foundation to support the transformational work of IIGL? You can really make a difference in the world by making a modest contribution of time or money. To make the $22 a month commitment or a one time donation, click the link below. To become a member of the Dream Team 22 by committing 22 second a day to help us hold the vision, contact Deb for details: drosen2@wi.rr.com
Checks on US banks, payable to the International Institute For Global Leadership, can be mailed to IIGL, 11537 N. Lake Shore Drive, Mequon, WI 53092 USA. Contributions may also be made by credit card by clicking the link below. Contributions are tax deductible under the 501 (c) 3 tax code of the United States Internal Revenue Service.
To Contribute By Paypal, go to www.paypal.com and make donation to iigl.globalleadership@gmail.com
To Contribute By Credit Card, Click Here
Newsletter Archive: Click Here to view archived issues of the Global Leadership News