International Institute For Global Leadership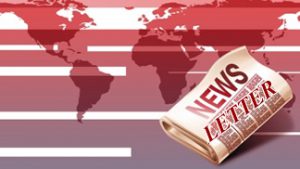 Issue #179* November 2016
www.global-leadership.com
Asheville, NC. USA
Guest Editorial
The Alchemist
Juliette A. Engole (Uganda)
Engole.juliette@gmail.com
The Alchemist is about finding ones purpose and the desire for being significant. It is about knowing what you want and staying focused in your pursuit even amidst the trying times and challenges. It is about holding on and not giving up. It is about learning lessons along the way. Here are some highlights:
Life is more than just food and drink: There is more to life than the basic essentials. Life is to be explored. There is so much to be learned that we do not know yet. Food and drink are everywhere. They should not be the motivation for life. We should not work for or pursue things that perish. We should pursue the eternal things that last. Purpose is eternal. The finding of purpose is a major accomplishment in life. Without purpose life is meaningless. My life had no meaning until three years back. I was going through life doing the basics like eating, drinking, sleeping, having children and nothing much. I felt very empty on the inside. None of these things ever fulfilled me. When I started asking questions, I realized that I did not have something worthwhile I was living for. The quest for purpose then begun. I can now say with much pride that my life has meaning because I discovered my purpose. As a result of this, I discovered that you can only be significant when you find yourself.
Focus on your dream: Many people do not have the ability to remain focused. They have dreams they want to pursue but in the process, they get caught up with other trivial matters that they lose track of their dream. When you focus on something, you attract it to your life. I have seen the power of focusing in my life. I had a dream of one day joining a Leadership Institute. I did not have any in mind. It became an obsession. The more I thought about it, the more intense it became. It so happened that a friend of mine had enrolled in the IIGL program earlier. She mentioned it to me and when the time was right, I enrolled and now I am living my dream.
Let go of the familiar: In life we meet people and grow fond of them. We gather things and become attached to them. We are afraid of letting them go in pursuit of a higher call. We are so used to the familiar and are afraid to try the unchartered waters of purpose. Familiarity can become a stumbling block to purpose if not dealt with. One can become so comfortable with the same job and environment that the thought of change scares them. Purpose and dreams can lead you to places you have never thought of going. It is important to learn to let go of anything that can easily hinder you. I suffered inferiority complex for many years. This was brought about by the fact that I did not have a university degree due to something that happened in my past. I feared that I was not good enough and did not deserve. When I got a job, I was afraid of promotion because I thought I was not good enough. This feeling kept me from trying out new things and places. With much prayer and self believe, I finally learned to let go of the familiar and reached out to the unfamiliar and my life has been getting better and better.
Be open minded: I once read something that said, "opportunities always presents themselves in overalls." Many people have missed God given opportunities because they did not recognize them. One thing I have learned is to be open-minded. Opportunities or answers will not always come the way you have desired them. You must be able to recognize by being open minded. When you stay open, one door will always lead to another which will bring you to the very thing you have always desired. I always desired to be a public speaker. I did not know how I could achieve this dream. My opportunity came when I was working with an organization that trained youth. In these trainings, I was perfecting my speaking and confidence. Through this, many other opportunities to speak have opened up. I have been able to talk to many groups and the feel is awesome.
(Juliette is a Level Four Student)
What Others Are Saying
Okpe Emmanuel (Nigeria)
Emmaokpe2003@yahoo.co.uk
How has your life changed as a result of your IIGL studies?
I stumbled on a quote that I never understood the implication until I had gone far in the IIGL program. It is; "You are the same person today that you are going to be in five years from now except for two things; the people you associate with and the books you read." The people I met here and the books I was exposed to changed my orientation about life and the world. IIGL is a program that if I had not under taken would have been my greatest regret in life. The program taught me how to handle personal and group conflicts, how to educate others and above all how to be a good leader. Through IIGL my reading habits have improved significantly and my writing skills were thoroughly sharpened. IIGL has made me a focused person, changed my dreams and also serves as a guide to achieving these dreams in life. It is truly a worthwhile experience.
(Okpe Emmanuel is an IIGL Graduate)
What Our Students Are Reading
Feel the Fear and Do it Anyway By: Susan Jeffers $11.32
Are you afraid of making decisions; asking your boss for a raise; leaving an unfulfilling relationship; facing the future? Whatever your fear, here is your chance to push through it once and for all. In this enduring guide to self-empowerment, Dr. Susan Jeffers inspires us with dynamic techniques and profound concepts that have helped countless people grab hold of their fears and move forward with their lives. Inside you'll discover
What we are afraid of, and why
How to move from victim to creator
The secret of making no lose decisions
The vital 10-step process that helps you outtalk the negative chatterbox in your brain
How to create more meaning in your life
With insight and humor, Dr. Jeffers shows you how to become powerful in the face of your fears and enjoy the elation of living a creative, joyous, loving life.
Students In Action
Level Six Student Announces Book Release on November 1
Level Six student, Ola Makinde (Nigeria); ola.olamakinde@gmail.com announced the release of his first book, "A Call for Hero." Here is a summary:
In "A Call for Hero," Olamakinde writes with immense passion in bringing to our notice those attributes that will make humans really understand the essence of humanity. Ideals about the human's utmost assignment and many arts and acts of contributive and influential living are extensively put together for our optimal usage. He shares wisdoms from heroes who once lived but never died, as well as from the living ones who will see no death. For the lovers of candor, anecdotes and humor all put together; this may be your best read. The book is available for $20.99. Here is the link: https://www.tatepublishing.com/bookstore/book.php?w=978-1-68319-611-2
Valuable Resources for Personal & Planetary Transformation
LibriVox
LibriVox.org
LibriVox volunteers record chapters of books in the public domain, and then they release the audio files back onto the net for free. All the audio is in the public domain, so you may use it for whatever purpose you wish. Volunteering for LibriVox is easy and does not require any experience with recording or audio engineering or acting or public speaking. All you need is a computer, a microphone, some free recording software, and your own voice. They accept all volunteers in all languages, with all kinds of accents. You're welcome to volunteer to read any language you speak, as long as you can make yourself understood in it. You don't need to audition, but they do suggest a 1-Minute Test recording just to check your setup. They will accept you no matter what you sound like.
They operate almost exclusively through Internet communications on their forum, where all your questions will be answered by our friendly community. For more detailed information, see our FAQ. If you would like to help; Click to learn about volunteering for LibriVox. We get most texts from Project Gutenberg, and the Internet Archive hosts audio files (for free!).
News
IIGL Named to the 2016 List of Great NonProfits for 4th Consecutive Year!
IIGL recently received notice that we have been approved on the Great NonProfit list again in 2016 thanks to student and contributor testimonials! Thank you for your help! Here's the message from them:
"Congratulations! INTERNATIONAL INSTITUTE FOR GLOBAL LEADERSHIP INC has earned a spot on the 2016 Top Rated List! Your community has shared their inspiring stories about your work. We congratulate you on all of your accomplishments. You'll be featured on our site, our 2016 Top-Rated List, and distributed to media and corporate foundations. The official 2016 Top-Rated List will be announced after October 31."
To review what has been written or add a testimonial, visit here: http://greatnonprofits.org/reviews/write/international-institute-for-global-leadership-inc.
Wanted: Refer Potential Students
Help IIGL continue to grow by referring potential students to the Website or Facebook page! The enrollment form is on the homepage of www.global-leadership.com. The current Board of Directors has set the goal of 20 new student applicants by the end of 2016! Help us make this goal a reality!
Meet Our New Students
We are happy to welcome 2 new students this month from Ghana and Nigeria.
Alex Ababio (Ghana)
I am a human right journalist and social justice entrepreneur who has practiced journalism for the past seven years and has earned a Graduate Diploma in Management Studies from Institute of Commercial Management, ICM, England. I have also studied for Diploma in Commerce with University of Cape Coast in Ghana. I have journalism certifications from ICM, England, Journalism Skills for Engaged Citizens from the University of Melbourne through Cousera, Media and Information Literacy and Intercultural Dialogue from UNESCO and Athabasca University and General News Reporting from Thomson Reuters foundation. In 2008, I took a three month intensive training in Radio Techniques and General Professional course with the Ghana Broadcasting Corporation (GBC). I worked in print, electronic and online media and has vast experience in news reporting, broadcasting, editing, script writing and researching. He was appointed at Nkosuo Radio 95.3 in Kumasi, as a news editor in 2008. A year later, I took a position of operation and program manager in the same media house.
All this while, I demonstrated growing expertise in English news casting and became a news anchor and a morning show host. Between 2010 and 2011, he contributed to Ghanaian Observer newspaper as the Ashanti Regional correspondent. In 2013 I took this current position at Ghanaian Watch as Managing Editor. As President of Journalists for Human Right Forum, I visited several police stations in Ashanti region to find out how suspects were treated. In this regard, I took personal interest in investigating several cases to find out whether or not suspects charged with crimes were made to receive justice. As President of Journalists for Human Right Forum he led a group of journalists to undertake several clean up exercise in Kumasi, the capital city of Ashanti region in Ghana.
I am a Human Rights entrepreneur and social justices activist who is so passionate in providing legal assistance with no cost to the vulnerable people in poor communities whose fundamental rights are infringed upon.
I am a hard working, straightforward and committed to work duties. I am extremely motivated person who is result oriented. I have the qualities that allow without difficulty to adapt to different environments. I am flexible and willing to learn new things. I have tremendous experience in advocacy, activism, and social entrepreneurship with a vision to provide opportunity for the downtrodden in the society to live a meaningful life. I am a team player and learns quickly. I am someone who is confident in my judgment and always takes informed decisions to benefit others. I try to learn new set of skills and enhanced on my capacity to deliver positive results. I am someone who takes every opportunity to build professional development experience including building moral values and principles such as humility, honesty, Integrity, accountability, tolerance and respect for others. I love sports especially football and likes reading during leisure time.
Aamir Siddi Abdulrahman Yahya (Nigeria)
I have years of experience with government agencies, private companies and Civil Society Organizations. I have a proven ability to learn challenging concepts and have developed competencies in diverse areas, which includes but not limited to; human resources management, project management, and cooperate administration. At the university, I worked with NGOs and co-founded two. In these positions; I earned a reputation for consistently exceeding organizational expectations and bringing new ideas to the table. I hold a Bachelor's Degree in Biochemistry from the Prestigious Ahmadu Bello University, Zaria, Kaduna State and have taken part in various trainings and seminars alike. I have interests in all areas of global issues but I'm mostly interested in Peace Building, agriculture, information technology and green economy.
I'm currently a PGD student at the National Open University of Nigeria majoring in Peace Studies and Conflict Resolution and my passion for explorations in interdisciplinary conflict resolution, peace building, humanitarian assistance, and other mechanisms that seek to prevent and control violence makes me suitable for this task. My area of interest is using conflict resolution knowledge to promote harmony and enhance overall organizational performances.
I am a Member, Red Cross Society of Nigeria (NYSC), Member, Young African Leadership Initiative Network, Co-founder and Member, Coalition of Young West African Democrats (COYWAD). As a Youth Advocate, I have championed the course for 20% representation of youths in governance and policy making in West Africa. This was part of a 5 pages of recommendation submitted to the President of the ECOWAS on abating the level of youth participation in violent conflicts in West Africa.
My favorite books are authored by Sidney Sheldon and Mario Puzzo and I love to travel, read and cook As 6 ft 5, I play Basketball as sports and I play volleyball. My favorite movies are The Godfather, The Lastdon, Coming to America and Scarface. Others include are V for Vendatta, Hotel Rwanda and Beasts of No nations.
I have travelled to Mali, Niger, Chad and Benin Republic where I have had an opportunity not to only to see Africa's problem from another perspective but to see Africa's glory in other trademarks. I speak fluently French, English and Spanish and I understand Bambara, Hausa and Fulani.
I have an ambition of being the youngest parliamentarian in Nigeria by 2019 where I plan to sponsor a bill for the establishment of the West African Bank For Development and Reconstruction as well as the Rural Empowerment and Education Funds (REEF) to enable people in the rural areas have access to good education and soft loans to enable them create jobs for themselves and re-shape their environment positively. I have taken part and created projects to promote these agendas in all frontiers and I plan to pursue it fully when I become a Member of House of Representatives by 2019. Regionally, through the Coalition of Young West African Democrats (COYWAD) we plan to pursue and agenda to make sure that youths are given 20% slots in governance and policy making in all West African nations starting from 2018, October.
To view complete profiles, Click Here
Visionary Leadership
Student Progress
We had 9 students from 5 countries complete a total of 14 books in October. These students were from Ghana, Kenya, Lesotho, Nigeria and Uganda.
Alex Ababio (Ghana)
* As a Man Thinketh
* Jonathan Livingston Seagull
Vivian Muciri (Kenya)
* Difficult Conversations
Mantsebeng Suzan Maepe (Lesotho)
* Giant Steps
Stephen Alechenu (Nigeria)
* Success through a Positive Mental Attitude
Anene Chikwado (Nigeria)
* Goal Setting 101
* Nonviolent Communication
Akagha Chukwuemeka Dennis (Nigeria)
* Success through a Positive Mental Attitude
Olutola Osadugba (Nigeria)
* Keys to Success
Aamir Siddi Abdulrahman Yahya (Nigeria)
* As a Man Thinketh
* Jonathan Livingston Seagull
Juliette A. Engole (Uganda)
* Becoming a Person of Influence
* Seeds of Greatness
* The Alchemist
Statistics
New Enrollments
2 enrolled in October
36 enrolled in 2016
Book Assessments
14 in October
176 in 2016
Books Shipped
23 in October
110 in 2016
Cost of Books
$479.66 in October
$2,291.15 in 2016
You Make It Possible
We extend a special thanks to the following individuals and/or organizations who contributed to IIGL last month. Your ongoing support makes this work possible.
Deb Silver (Israel)
Lynne Murguia (USA/AZ)
Corine Wilson (USA/FL)
John Hornecker (USA/NC)
Michael Lightweaver (USA/NC)
Janis Thayer (USA/NC)
Judith Royer (USA/SC)
David Banner (USA/WI)
Deb Rosen (USA/WI)
Make A Difference
Dream Team 22
Please join Dream Team 22 as our goal is to have 220 people contributing $22 per month. We understand that money is energy and that to sustain and build IIGL we need a lot of people pouring their energy into this endeavor on a regular basis. We also know that not everyone can afford to commit $22 a month – especially our students, who live in countries with economies in which this amount can be equal to a weeks' salary. So we are offering two options for those who wish to become a part of the Dream Team. One can commit to a $22 a month contribution or to spending 22 seconds each day holding the vision of IIGL becoming financially sustainable by the end of 2016.
Will you join the Dream Team and help us create an energetic foundation to support the transformational work of IIGL? You can really make a difference in the world by making a modest contribution of time or money. To make the $22 a month commitment or a one time donation, click the link below. To become a member of the Dream Team 22 by committing 22 second a day to help us hold the vision, contact Deb for details: drosen2@wi.rr.com
Checks on US banks, payable to the International Institute For Global Leadership, can be mailed to IIGL, 11537 N. Lake Shore Drive, Mequon, WI 53092 USA. Contributions may also be made by credit card by clicking the link below. Contributions are tax deductible under the 501 (c) 3 tax code of the United States Internal Revenue Service.
To Contribute By Paypal, go to www.paypal.com and make donation to iigl.globalleadership@gmail.com
To Contribute By Credit Card, Click Here
Newsletter Archive: Click Here to view archived issues of the Global Leadership News