International Institute For Global Leadership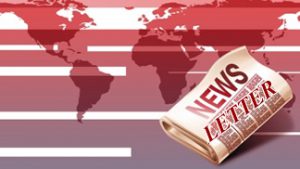 Issue #175* July 2016
www.global-leadership.com
Asheville, NC. USA
Guest Editorial
Board Members Share 2016-2017 Goals and Visions
Felix Iziomoh – Nigeria (President)
Create awareness with the IIGL poster both online through email,
social media and face to face to recruit more students.
Create fund raising ideas to increase IIGL's revenue.
Host 2016–2017 conference and annual meeting in Nigeria by bringing everyone together.
Encourage regional IIGL meetings and expansion.
Organize workshops in Nigerian Universities.
Ziyad Abdule – Ethiopia (Corresponding Secretary)
Focus on strengthening and maintaining the number of active IIGL members and encourage them to participate actively.
He believes that influencing is a good way of encouraging others to join IIGL.
Lynda Osayi Ujunwa – Nigeria (Recording Secretary)
Hopes to work with other board members to make IIGL better and commits to spreading the word about IIGL especially among her acquaintances.
Lynne Murguia – USA/AZ (Treasurer)
Continue supporting IIGL in her role as Treasurer and Financial Chair and expand financial resources.
Emmanuel Iziomoh – Nigeria (Board Member)
Share with many people to know about IIGL and encourage other Leaders especially in Africa to learn from IIGL.
Kathleen Oweegon – USA/NM (Board Member)
Will continue to moderate the board meetings until Ziyad is able to take over.
Continue to support in other ways as much as she can.
Empower board members technologically so that they will be able to participate effectively in IIGL meetings.
Support IIGL president (Felix Iziomoh) to have another international conference in 2017.
Judith Royer – USA/SC (Board Member)
Support the board members in any way she can and to continue her mentorship with students.
Ethelbert Umeh – Nigeria (Board Member)
Wonderful being part of IIGL and hopes to participate effectively in IIGL activities.
My vision is to contribute my quota towards achieving the organization's corporate goals; I am ever ready to dedicate my time, talent and treasure to achieve this objective.
What Others Are Saying
The Impactful Journey
Ziyad Rube Abdule (Ethiopia)
Zizu_rub@yahoo.com
I am a Level Seven student and while embarking on my IIGL Studies, I was working at a rural district where Internet is a luxury and getting access to books was tough. That was the beginning of the journey where in a moment I set my mind to a different perspective in life. The free books I got from IIGL were a God dropped opportunity to awaken the giant within me. It built the winning power inside me, no matter how challenging and painful the battle will be. It only took me a while to become a key figure in one of the local food security coordination office, a well recognized student leader in a campus, a successful academician in my studies, and an International Scholarship Winner where I travelled across four continents. Indeed, IIGL has helped me to clearly define myself, to set down my goals and priorities; some of which I have already become a reality by the planned time. I expanded my horizons from education to finance, from travel to marriage and from families to friends. I have a dream a day will come when all the students and graduates of IIGL will one day come together physically to share their journey of self-transformation to the whole world. I am grateful to IIGL!
What Our Students Are Reading
Good Leaders Ask Great Questions By: John Maxwell$15.26
John Maxwell, America's #1 leadership authority, has mastered the art of asking questions, using them to learn and grow, connect with people, challenge himself, improve his team, and develop better ideas. Questions have literally changed Maxwell's life. In Good Leaders ask Great Questions, he shows how they can change yours, teaching why questions are so important, what questions you should ask yourself as a leader, and what questions you should be asking your team.
Maxwell also opened the floodgates and invited people from around the world to ask him any leadership question. He answers seventy of them; the best of the best; including:
What are the top skills required to lead people through difficult times?
How do I get started in leadership?
How do I motivate an unmotivated person?
How can I succeed working under poor leadership?
When is the right time for a successful leader to move on to a new position?
How do you move people into your inner circle?
No matter whether you are a seasoned leader at the top of your game or a newcomer wanting to take the first steps into leadership, this book will change the way you look at questions and improve your leadership life.
Students In Action
Level Six Student Earns Special Participation
Level Six student and newly elected Board Member Ethelbert Umeh (Nigeria) ethelumeh2011@gmail.com has been selected to participate in Beni American University, Nigeria Executive Scholarship on "Leadership and Management" program starting in July this year. Congratulations to him as he joins the BAU Executive Education July semester on a scholarship. They have just announced his selection on their Facebook Page – http://facebook.com/beniamerican
The selection committee looked out for the following:
* Willingness to take the program seriously to complete it.
* Impact of the program on the life of the applicant
* The zeal to learn.
They set out looking for 10 exceptional candidates. However after receiving over 255 applications They were unable to select just 10. Ethelbert was one of the 20 students who presented the strongest applications. Ethelbert said, "I am so happy with this announcement, and look forward with joyful hope to participate at this life-changing event."
Valuable Resources for Personal & Planetary Transformation
Scholarships for Development
Scholars4dev.com
Scholars4dev, short for Scholarships for Development, is an updated listing of international scholarships specifically for people from developing countries, people who would like to pursue development-related fields, and people who seek global and national development through further education. It is their aim to help others find opportunities for higher education and become agents of development in their own countries and the rest of the world.
News
A Special Thank You to the 2015-2016 Officers and Board of Directors
Thank you to those Officers and Board Members that have completed their leadership positions for 2015-2016. It was a successful year in building a strong team of more student/graduate leadership. A special thank you to Kathleen Oweegon (USA/NM) for completing her third and final term as Corresponding Secretary; as well as to Charles Kabera (Rwanda) for completing his third and final term as Treasurer. We are grateful you will both continue as Board Members for the next term. Also, gratitude to Dennis Penu (Ghana), Aloys Hakizimana (Rwanda) and to Lindzee Lindholm (USA/TN) for their dedication and leadership as 2015-2016 outgoing board members. Here are the 2016-2017 Board of Directors:
Officers
Felix Iziomoh (Nigeria) President
Lawrence Afere (Nigeria) Vice President
Ziyad Abdule (Ethiopia) Corresponding Secretary
Osayi Lynda (Nigeria) Recording Secretary
Lynne Murguia (USA/AZ) Treasurer
Board Members
Ayoade Anthony (Nigeria)
Emmanuel Iziomoh (Nigeria)
Ethelbert Umeh (Nigeria)
Charles Kabera (Rwanda)
Harriet Opondo (Uganda)
Kathleen Oweegon (USA/NM)
Judith Royer (USA/SC)
Busani Sibindi (Zimbabwe)
Meet Our New Students
We are happy to welcome three new students this month all from Nigeria.
Adiele Ijeoma (Nigeria)
I am from Umuikaa, in Isiala Ngwa south local government of Abia state. In the family of six, I am the first child and the first daughter of my family. I am fair In complexion. I am a cheerful and free persons also a likeable person, have lots of good and nice friends but I hate cheaters and cruel people, I love people that are strength forward, people who I can learn positive things from not negative things, also people who respects the idea of others. I schooled in royal college Aba that is in my primary and secondary level and graduated from Madonna university Elele campus in my tertiary level, where I studied nursing science. My personal interest in life is to leave a life of emulation a Christ like life that will motivate people around me to leave a rightful and fulfilled life. My dreams and goals in life are to use my profession as a platform to reach out to people in need, the elderly and also rehabilitate the sick ones. I love traveling too, I have been to Portharcourt, Abuja, Owerri, Enugu, Okigwe, Benue state. I love reading so much, such as inspirational and motivational books, also love watching movies such as Nigerian movies, foreign movies, Philippines movies and Indian movies. I have also participated in skill acquisition entrepreneurship development program which has been and added knowledge to me in life where different skills are been thought such as baking of cakes, bread, and also how to make liquid soap, car wash, creams, and detergents. I have also embark on a project of eradicating HIV and AIDS in Owerri where HIV screening test is done and also counseling is given to everyone especially the victims who will always think that there is no remedy for it again.
Nurudeen, Yusuf Temilola (Nigeria)
I am a graduate of Law, hardworking, diligent and value delivering young Nigerian. My professional abilities and skills are indubitable. For my hard work, high professionalism and enthusiasm, I have won awards and laurels that distinguished me in youth advocacy. I am branded by friends as a very analytical person with a brisk mind and high learning abilities, I am able to quickly adapt to sudden environment change, exceptionally responsible and reliable. Being naturally decent, I am a high performer, a demonstrated team player with excellent problem solving and leadership qualities.
My experiences have made me find human rights advocacy fascinating. As the President of Lagos State University Students' Union in 2014, I championed the reversal of LASU fee after 4years when students were dropping out in droves. This incredible fit was achieved with the cooperation of students and the optimal use of the social media. We embarked on aggressive public sensitization that formed #SaveLASU (see- https://goo.gl/NCmlBc ), maximized the social media and developed a proposal to convince the then Governor of Lagos, Mr. Babatunde Raji Fashola (SAN), to revert to old rate of N25,000 (see- http://goo.gl/nwzalT ), thereby making university education affordable and accessible to thousands of Nigerian youths. My mantra was; "Education is the most powerful weapon which you can use to change the world."
Bakare Wale (Nigeria)
I am the founder of Webfala Digital Agency. Webfala Digital Agency was established in 2015. The company is built on a firm foundation provided by my many years in the Information and Communication Technology (ICT) industry. The major reason behind my desire to establish the agency was 2013 when I was selected as Google Student Ambassador in my University, and during this period I learned a lot of skills that can help to promote businesses using different online platform and I decided that for the future sustainability of my lifestyle, I needed flexibility and the opportunity to control my own destiny.
I am a graduate of Zoology, University of Ilorin, Nigeria and a Digital Media Expert. I had my Nursery and Primary education at Treasure International school, Lagos and Senior Secondary Examination certificate (SSCE) at Holy Angel college where I passed out in flying colors. During my days in the University I am the president Union of Campus Journalists. I am a veteran writer and an essayist for many national dallies which includes National Mirror, Compass, Tribune, Vanguard, Punch and the Nation newspaper, also a freelance writer for different online media. I received the Best Journalist of the year Award by National Association of Nigeria Students (NASS) 2012, Media personality of year by Union of Campus Journalists (UCJ) 2014, 3rd position, Dr. Femi A. Adetola Business Proposal Competition, 2014 and also Award of appreciation in recognition of my partnership with MTN foundation in "what we can do together."
I am a participant of local and international conferences, seminar and workshop among which are Students and Young Professionals Africa Liberty Academy (SYPALA), Bank of America Global Growth Developing Talent in Africa, the Nation Campus life student Journalists workshop, Google Student Summit, Entrepreneurial and Leadership Development Summit, 11th LEAP Africa CEOs forum, etc.
With my passion for change, I have represented different national and multinational companies within and outside the country which are Campus Ambassador Indiafrica,10th Eco-generation Regional Ambassador to Nigeria ,Google's Student Ambassador, Unilorin,Nigeria and also Development Aid Support.
To view complete profiles, Click Here
Visionary Leadership
Student Progress
We had 14 students from 5 countries complete a total of 18 books in June. These students were from Kenya, Lesotho, Nigeria and Uganda, Zimbabwe.
Vivian Muciri (Kenya)
* Natural Capitalism
Mantsebeng Suzan Maepe (Lesotho)
* Real Magic
Japheth Erenven Aizebeoje (Nigeria)
* Real Magic
Ayoade Anthony (Nigeria)
* The Celestine Vision
Eze Victus Chimeze (Nigeria)
* PsychoCybernetics
Okpe Emmanuel (Nigeria)
* Black Skin, White Mask
* The New Confession of an Economic Hit Man
Adiele Ijeoma (Nigeria)
* As a Man Thinketh
* Jonathan Livingston Seagull
Daniel Iroegbu (Nigeria)
* How to Win Friends and Influence People
Nurudeen Yusuf Temilola (Nigeria)
* As a Man Thinketh
* Jonathan Livingston Seagull
Ethelbert Umeh (Nigeria)
* Good Leaders Ask Great Questions
Bakawe Wale (Nigeria)
* As a Man Thinketh
* Jonathan Livingston Seagull
Paul Nwakuma Young (Nigeria)
* The Conscious Act of Creation
Juliette A. Engole (Uganda)
* Nonviolent Communication
Cheurombo Pswarayi (Zimbabwe)
* Success Through a Positive Mental Attitude
Graduates
Japheth Erenven Aizebeoje (Nigeria) completed Level One
Ayoade Anthony (Nigeria) completed Level Six
Paul Nwakuma Young (Nigeria) completed Level Four
Juliette A. Engole (Uganda) completed Level Two
Statistics
New Enrollments
4 enrolled in June
16 enrolled in 2016
Book Assessments
18 in June
110 in 2016
Books Shipped
7 in June
52 in 2016
Cost of Books
$150.00 in June
$1,069.79 in 2016
You Make It Possible
We extend a special thanks to the following individuals and/or organizations who contributed to IIGL last month. Your ongoing support makes this work possible.
Deb Silver (Israel)
Lynne Murguia (USA/AZ)
Corine Wilson (USA/FL)
John Hornecker (USA/NC)
Michael Lightweaver (USA/NC)
Janis Thayer (USA/NC)
Margie Tice (USA/NC)
David Banner (USA/WI)
Deb Rosen (USA/WI)
Make A Difference
Dream Team 22
Please join Dream Team 22 as our goal is to have 220 people contributing $22 per month. We understand that money is energy and that to sustain and build IIGL we need a lot of people pouring their energy into this endeavor on a regular basis. We also know that not everyone can afford to commit $22 a month – especially our students, who live in countries with economies in which this amount can be equal to a weeks' salary. So we are offering two options for those who wish to become a part of the Dream Team. One can commit to a $22 a month contribution or to spending 22 seconds each day holding the vision of IIGL becoming financially sustainable by the end of 2016.
Will you join the Dream Team and help us create an energetic foundation to support the transformational work of IIGL? You can really make a difference in the world by making a modest contribution of time or money. To make the $22 a month commitment or a one time donation, click the link below. To become a member of the Dream Team 22 by committing 22 second a day to help us hold the vision, contact Deb for details: drosen2@wi.rr.com
Checks on US banks, payable to the International Institute For Global Leadership, can be mailed to IIGL, 11537 N. Lake Shore Drive, Mequon, WI 53092 USA. Contributions may also be made by credit card by clicking the link below. Contributions are tax deductible under the 501 (c) 3 tax code of the United States Internal Revenue Service.
To Contribute By Paypal, go to www.paypal.com and make donation to iigl.globalleadership@gmail.com
To Contribute By Credit Card, Click Here
Newsletter Archive: Click Here to view archived issues of the Global Leadership News