International Institute For Global Leadership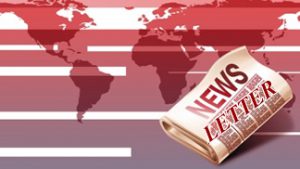 Issue #157* January 2015
www.global-leadership.com
Asheville, NC. USA
Guest Editorial
Zero Limits
Anthony Ayoade (Nigeria)
Ayoade180164@yahoo.com
In the book, Zero Limits, a unique method is introduced known as Ho'oponopono – which in Hawaiian means "to make right or cleanse." It consists of "four- phrase" prayer: "I love you", "I am sorry," "Please forgive me," and "Thank you." The book helps in understanding how to use the prayer to clean the subconscious mind, where hidden programs hindering attainment of goals reside.
I feel good that I have the power to heal the world and make a difference if I can love everything and everyone using the Ho'oponopono mantra to fill my heart with love, understanding, and compassion. When people and places can't feel love, things go wrong but I can create everlasting healing and change by requesting the Divine through prayer to heal people's hearts.
Through inspiration I can receive directive from the Divine, by surrendering and listening, and then acting on it I can create miracles in the world. I now see life beyond setting goals and having personal intentions that put me in control; things achieved seldom bring peace without letting go of my ego and its desire and allowing the Divine have its way through me and guide to positively impact the world.
The world works when I play my part, ensuring that I speak, think and act from inspiration and not memory so as to take full control of circumstances around me. A life independent of external conditions is not defensive and vulnerable; I have to move away from complaints, criticisms and condemnations of people and situations that hinder inspiration.
The lessons I gained made it clear that the solution is not "out there" but inside me in respect of challenges in my relationships, finances, or health; I only need to take away self or ego and merge with Divinity at Zero. As long as I keep saying "I love you" to the Divine and I keep cleaning, I return to the place of zero limit and flow with the universe, leaving my mind open to receive what it needs to heal the world. Getting connected to the Divine makes me neutralize collective fear energy, to make me and others leave the company of people prone to traps, worries and doubts in the world.
By taking 100 percent responsibility for myself and others, and allowing the removal of judgmental thoughts and words within me, I can heal myself and anything in the world. The problem isn't with the evil doers, the politician, or the bad economy – anything I experience and don't like is up for me to heal. To heal others, I have to heal myself first- problems don't exist except as thoughts inside me, everything that happens in the world is in my life – the entire world is my creation. To improve the world, I have to heal my life because I am the world; everything outside is a projection of what is in me.
I've been led to a deeper awareness and enlightenment of the existence of peace that passes all understanding attainable in Love – my words, deeds and presence ought to bring people into harmony with peace. My responsibility in life is to bring peace to the planet, to say "I love you" to anything that comes my way, whether I saw it in my memory as good or bad. Debbie Ford said, "You must go into the dark in order to bring forth your light." The world may be in darkness but it is my duty to create light. People just want to be loved, and my true nature is to love and make others know what to do to become a light in the world. Personally, I've realized that I am on the journey of transforming my life and others into an incredible experience by practicing and sharing the simplicity of the message of Ho'opnopono, and I believe a world without prisons can be witnessed when the message goes round.
(Anthony is a Level Five Student)
What Our Students Are Saying
Dogbo Kofi Fafali (Togo/Ghana)
amenfafa@gmail.com
I am Dogbo Kofi Fafali a Togolese living in Ghana. I officially joined IIGL on the May 14, 2011 after a friend had revealed to me the intellectual benefits of the American-based Institute. Even though English is a second language for Francophone students like me, I didn't give chance to the linguistic barrier to stop my ambition. Unfortunately I didn't get any university degree before becoming a university-dropout but IIGL has opened my eyes and is giving me hope as I keep on reading its books. I was so delighted as I read "Success Through a Positive Mental Attitude," I call this book "my Bible." Today because of IIGL I am equipped with knowledge to live a successful business and marital life. Before, I thought wealth possession is the gift of destiny but IIGL lets me believe that it is possible with anybody who carries stubborn vision backed by determination. Thanks IIGL, Long Live the Sponsors.
What Our Students Are Reading
Difficult Conversations By: Douglas Stone, Bruce Patton, Sheila Heen and Roger Fisher ($10.85)
We attempt or avoid difficult conversations every day-whether dealing with an underperforming employee, disagreeing with a spouse, or negotiating with a client. From the Harvard Negotiation Project, the organization that brought youGetting to Yes, Difficult Conversations provides a step-by-step approach to having those tough conversations with less stress and more success. You will learn how to:
• Decipher the underlying structure of every difficult conversation
• Start a conversation without defensiveness
• Listen for the meaning of what is not said
• Stay balanced in the face of attacks and accusations
• Move from emotion to productive problem solving
Students In Action
Thank You to First IIGL Student Intern
IIGL wishes Yasemine Akduman (USA/NC) a warm thank you and good luck in her future endeavors! Yasemine was instrumental in applying for grants in North Carolina on behalf of IIGL as well as conducting two online book drive fundraisers via Facebook and Gofundme.org. Yasemine also highly referred IIGL to her Professor at the University of North Carolina in Charlotte to keep IIGL on their list for future student interns. Yasemine is majoring in International Business and plans to study abroad either in the Middle East or Europe sometime in the next year.
Valuable Resources for Personal & Planetary Transformation
Center for Nonviolent Communication
Cnvc.org
Nonviolent Communication contains nothing new. It is based on historical principles of nonviolence– the natural state of compassion when no violence is present in the heart. NVC reminds us what we already instinctively know about how good it feels to authentically connect to another human being.
NVC can be seen as both a spiritual practice that helps us see our common humanity, using our power in a way that honors everyone's needs, and a concrete set of skills which help us create life-serving families and communities.
The form is simple, yet powerfully transformative.Through the practice of NVC, we can learn to clarify what we are observing, what emotions we are feeling, what values we want to live by, and what we want to ask of ourselves and others. We will no longer need to use the language of blame, judgment or domination. We can experience the deep pleasure of contributing to each others' well being.
NVC creates a path for healing and reconciliation in its many applications, ranging from intimate relationships, work settings, health care, social services, police, prison staff and inmates, to governments, schools and social change organizations.
News
IIGL's Annual Meeting is Scheduled for May 2, 2015
The IIGL Board of Directors recently announced plans to conduct our 2015 Annual Meeting on May 2, 2015 as a virtual meeting to save the cost of travel and meeting space. This suggestion was made because the actual business meeting (without an educational component) is only a few hours in length. The best format for the virtual meeting will need to be researched, with the intention that more students can participate from various locations.
This change represents an "exception" to the IIGL Bylaws that states that the Annual Meeting take place "in person" with all financial contributors and students invited to attend. This "exception" is only for 2015, with the intention that a 2016 in-person meeting will be financially feasible.
The Board will offer more information as we get closer to the meeting date.
Meet Our New Students
We are pleased to welcome 3 new active students this month. They are from Cameroon, Nigeria and Zimbabwe.
Akouyu Alphonse (Cameroon)
I am from Bamenda, Cameroon, a holder of Bachelor's of Science degree in Banking and Finance from the Catholic University of Cameroon (CATUC) Bamenda. I have also have Certificate of Award CATUC and the World Debate Institute on Public Speaking and Debating. I am also a pioneer Commonwealth Correspondent based in Bamenda Cameroon since November 2013 (www.yourcommonwealth.org).This is a blog for young people based in Commonwealth countries with a passion for issues like justice, corruption, poverty, sports, volunteering, development and the environment. The above constitute my major areas of interest.
Even though a graduate of business studies, I am more in to journalism. It is a field which I have always admired and would relish being in it because it is a passion. However my knowledge in business means that I can use the two to be better person and that is why where ever I find myself be it in broadcasting house or working on a business related project, I always try to perform to the best of my abilities.
My goals and dreams are many but have one theme running through all of them which is that my story should be told to future generations to as one of the greatest leaders of my generation. Books and movies are a very essential part of my life as a freelance journalist but the two which have inspired the most are 'Becoming a Better You' by Joel Osteen and 'SUITS' which is based on law(logic and thought). Leadership is relatively new to me but as course delegate for 2years during my time in the University, I had a fore taste of what could be in store for me in the future because I had to work with staff and students alike. I love watching football, surfing the Internet, travelling, writing, making new friends and talking on the Television or Radio.
So many great men and women based on their works have been my source of inspiration like Dr. Mensa Otabil of the International Central Gospel Church Ghana, Isha Sesay, my dad, Christiane Amanpour, Mike Ingam and Lucky Dube. However the two who have had the most impact on my life are from Cameroon and they are Amy Banda of STV and Mr. Baye Alexander who is the Director of the Linguistic Center in Bamenda Cameroon.
Amy for me changed my view on life when she gave me the opportunity of being the main guest speaker on her famous program Voice of the Voiceless (VOV) at just a tender age of 18. While Mr. Baye on the other hand has always been there for me as a guide. They are without any form of doubt Masters of their own Art and to me, other stars should copy their example by making it a habit of giving opportunities to young new talents in the different spheres of life. Two quotes from two leaders in my country keep me moving and they are that; we should be people who believe that there exists a land full of fresh milk and honey which we cannot see until we climb this hill standing in front of us. Finally, that nation building requires patience, courage and determination and we should not be afraid of the future. Together we will succeed. We must learn to see the coming decades as sources of hope and numerous aspirations despite the present hurdles we face.
Ahmodu Paul Babalola (Nigeria)
Born in November 1991, into the family of Joshua and Comfort Ahmodu; I am a young Nigerian, born with the zeal and courage to help in the needs of people around me, surprisingly I discovered a part of the things I enjoy doing is helping people around me when I can. Born into a family of four in Erin Ile, a town in Oyun local government area of Kwara State, Nigeria, where I emerged 3rd, I'm the second male out of three.
Greener pastures saw my Dad leave that town for Edo state, and this was the bed rock of my education. Dad decided to take us along with him to improve on our educational standard which he did. Therefore, my primary school education started in Nonpareil Group of Schools, which was a private school close to the house, where we were under supervision from Dad and assignments were not taken lightly by him. Financial problem made me remain in that school for my secondary school Education. According to him, he bought me a form in a boarding school which he didn't have the cash to pay their fees. This commenced in 2003 and rounded off in 2008. I was the health and senior prefect in my Primary and Secondary respectively in 2002 and 2007 respectively. I also took First position in Aiyeola Adeola essay competition in 2007 in Edo state, where we wrote on the effect of drug abuse and illicit trafficking in Nigeria. I was also the best student in my class in the year 2007 during the annual Graduation ceremony.
I was then admitted into the University as stated above where I studied as above and graduate with a Second Class Upper Division in 2013. I have always had strong passion for work and success and after graduation, I voluntarily decided to work without pay in a poultry farm with the aim of learning the concept of poultry farming before the beginning of my Service year.
The drive that I also have my success made me notice a friend and colleague who was also serving in Oyo state where I served, his name was Michael and we were in the same group for a debate which he led and made me the chief speaker of the group. After our presentation that day, he told me he saw a great potential in me and asked me to join a leadership course to improve and build myself better, and he gave me the link which I have followed to register.
I have the goal of becoming a well known name and force in Botany and I have also been admitted for a Masters Degree course back in my school. I derive pleasure in traveling, writing, meeting people and helping people solve their problems.
The zeal for success through hard-work and commitment has led me here and I am sure I will be nurtured into a force to reckon with as a leader in any position I am found in the nearest future.
Mbizo Chirasha (Zimbabwe)
I am looking forward to starting a Creativity Institute in the future. I am an ardent reader with the keenness to know more in life and change the world through the knowledge and wisdom I acquire. I always want to use information acquired to raise and develop others. I have travelled to a number of African and European countries through my active participation in creative culture, performance arts, literary and creative writing projects. I am ardent follower of current affairs and news. I like travelling for a cause and on mission. I started reading English and shone novels at the age of five, as my father loved books and reading . We used to read books in the evenings, during weekends and holidays, mostly before going to bed. I started working manual jobs at the age of 14 after the death of my father. I worked in farms, herding cattle for fees, in plots, in gardens and as a child minder in my rural communities.
Later on, I worked in opencast mines and in manufacturing industries , through his creative arts works and projects , he worked with writers organizations ,schools, diplomatic organizations, Ngos, media houses and cultural organizations. These experiences have led to me forming my own projects including Young Writers Caravan, Girlchild Creativity Project and many other initiatives to assist his community with creative skills.
I am an internationally acclaimed Performance poet, Writer, Creative /Literary Projects Specialist, an Advocate of Girl Child Voices and Literacy Development .I am the Resident Coordinator/Organizer for 100 Thousand Poets for Change -Global in Zimbabwe. He is the Founder and Projects Curator of a multiple Community, Literary, and Grassroots Projects including Girl Child Creativity Project, Girl Child Voices Fiesta, Urban Colleges Writers Prize, and Young Writers Caravan.
I am widely published in more than Hundred Journals, Magazines, and Anthologies around the world. He Co-edited Silent Voices Tribute to Achebe Poetry Anthology , Nigeria and the Breaking Silence Poetry anthology, Ghana. His Poetry collections include Good Morning President, Diaspora Publishers , 2011 , United Kingdom and Whispering Woes of Ganges and Zambezi, Cyberwit Press, India ,2010.
I was the Poet-in-Residence from 2001-2004 for the Iranian embassy/UN Dialogue among Civilizations Project; Focal Poet for the United Nations Information Centre from 2001-2008; Convener/Event Consultant This Africa Poetry Night 2004 – 2006; Official Performance Poet Zimbabwe International Travel Expo in 2007; Poet in Residence of the International Conference of African Culture and Development/ ICACD 2009; and Official Poet Sadc Poetry Festival, Namibia 2009.In 2010 Chirasha was invited as an Official Poet in Residence of ISOLA Conference in Kenya.
To view the complete profile, Click Here.
Visionary Leadership
Student Progress
We had 11 students from 6 countries complete a total of 16 books in December. These students were from Cameroon, Ghana, Nigeria, Togo, Uganda and Zimbabwe.
Akouyu Alphonse (Cameroon)
* As a Man Thinketh
* Jonathan Livingston Seagull
Moses Baffour Awuah (Ghana)
* How to Win Friends and Influence People
Annie Assauten (Nigeria)
* Success through a Positive Mental Attitude
Ahmodu Paul Babalola (Nigeria)
* As a Man Thinketh
* Jonathan Livingston Seagull
Okpe Emmanuel (Nigeria)
* Keys to Success
* Psycho-Cybernetics
* Success through a Positive Mental Attitude
Owoicho Apochi Nelson (Nigeria)
* Success through a Positive Mental Attitude
Dakou Kofi Agbesi (Togo)
* Unlimited Power
Dogbo Kofi Fafali (Togo/Ghana)
* Nonviolent Communication
Candia Emmanuel(Uganda)
* Success through a Positive Mental Attitude
Harriet Opondo (Uganda)
* The Autobiography of Martin Luther King, Jr.
Mbizo Chirasha (Zimbabwe)
* As a Man Thinketh
* Jonathan Livingston Seagull
Graduates
Afere Lawrence (Nigeria) completed Level Seven
Nicole "Lindzee" Lindholm (USA) completed Level Seven
Statistics
New Enrollments
3 enrolled in December
55 enrolled in 2014
Book Assessments
16 in December
220 in 2014
Books Shipped
20 in December
153 in 2014
Cost of Books
$385.82 in December
$3,164.28 in 2014
You Make It Possible
We extend a special thanks to the following individuals and/or organizations who contributed to IIGL last month. Your ongoing support makes this work possible.
Roger Yomba (Cote d'Ivoire/USA/PA)
Deb Silver (Israel)
Imoh Colins (Nigeria)
Felix Iziomoh (Nigeria)
Mark Mazadu (Nigeria)
Pierre Wittmann (Thailand)
Wanda Gail Campbell (USA/AL)
DM Tilley (USA/AL)
Lynne Murguia (USA/AZ)
Etta Kantor (USA/CT)
Leo & Harriet Rosen (USA/CT)
Corine Wilson (USA/FL)
Lily Ann (USA/GA)
Margie Tice (USA/HI)
Naomi Stauber (USA/ME)
John Hornecker (USA/NC)
Michael Lightweaver (USA/NC)
Janis Thayer (USA/NC)
Kathleen Oweegon (USA/NM)
Lindzee Lindholm (USA/TN)
David Banner (USA/WI)
Deb Rosen (USA/WI)
Julie & Mike Walker (USA/WI)
Make A Difference
Dream Team 22
In January 2009 we launched a new idea which blends two previous endeavors: The Master Mind Group and the 22 Experiment. We are calling this Dream Team 22 and our goal is to have 220 people contributing $22 per month. We understand that money is energy and that to sustain and build IIGL we need a lot of people pouring their energy into this endeavor on a regular basis. We also know that not everyone can afford to commit $22 a month – especially our students, who live in countries with economies in which this amount can be equal to a weeks' salary. So we are offering two options for those who wish to become a part of the Dream Team. One can commit to a $22 a month contribution or to spending 22 seconds each day holding the vision of IIGL becoming financially sustainable by the end of 2009.
Will you join the Dream Team and help us create an energetic foundation to support the transformational work of IIGL? You can really make a difference in the world by making a modest contribution of time or money. To make the $22 a month commitment or a one time donation, click the link below. To become a member of the Dream Team 22 by committing 22 second a day to help us hold the vision, contact Deb for details: drosen2@wi.rr.com
Checks on US banks, payable to the International Institute For Global Leadership, can be mailed to P.O. Box 18909, Asheville, NC 28814 USA. Contributions may also be made by credit card by clicking the link below. Contributions are tax deductible under the 501 (c) 3 tax code of the United States Internal Revenue Service.
To Contribute By Credit Card, Click Here
Newsletter Archive: Click Here to view archived issues of the Global Leadership News