International Institute For Global Leadership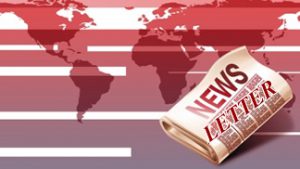 Issue #151* July 2014
www.global-leadership.com
Asheville, NC. USA
Guest Editorial
IIGL Teamwork is the Key
By: Noeline Kirabo (Uganda)
noelinekirabo@yahoo.com
As I embrace the third and my final term as IIGL Board president, I am privileged to work with one of the best teams that I know of in the world. It is indeed an honor to lead such a great team of amazing people with amazing personalities and outstanding abilities as we steer IIGL through 2014 – 2015 term.
"TEAM means Together Everyone Achieves More!" Author Unknown
Team work is at the center of what and how we do things as IIGL leadership. As we continue to grow and develop, we embrace our diversities as learning opportunities and stepping stones to better networking. During this term, we have more IIGL students represented on the Board of Directors than previously. This is a dream that the founder of IIGL has always had and now we see it unfolding. It is a clear indicator that we are experiencing a paradigm shift in the way we are progressing as an organization. We envision more IIGL students taking on leadership responsibilities as we go along thus the need to strengthen our fundamental guiding principles with each new leadership team. I am convinced that the better we work as a team, the stronger we shall be as an organization.
I would like to share with you some of the intentions that we hold for 2014-2015 term and request you to hold these same intentions with us:
the Board of Directors and the Executive Officers in the overall planning and decision making.
3. To work towards increasing networking and collaboration among IIGL students and members through the use of different social media websites. This we shall do by creating regular online discussions and activities that can keep people engaged and excited about being part of IIGL regardless of their physical location. In so doing we shall invite more new students to enroll from places that don't currently have many students engaged.
4. To revive and/or begin regular student meetings in the different local chapters (national or regional) with the purpose of discussing IIGL books and ideas for future community projects.
Every great achievement begins with a thought. I invite you to envision the possibility of these intentions becoming a reality in the course of this term. I challenge you to think critically about how you can contribute towards making these intentions a reality. I encourage us to begin working together as a team towards achieving these goals. If we can perceive these intentions, indeed we can achieve them. I know that we are a great team and family, together we are taking IIGL to its next level. Thank you so much for your continued support, encouragement and willingness to serve.
What Our Students Are Saying
Ethelbert Umeh (Nigeria)
ethelumeh2011@gmail.com
How Have I Changed?
I have really learned a lot since becoming a student of this noble institute (IIGL). I have no idea of what my life would have been if I had not come in contact with this school of thought. I am finding it difficult to perfectly analyze all I have learnt, because they are truly voluminous, but I will try my best to mention and explain some of them for the sake of this assessment.
IIGL has lifted me, brought me out of darkness into a wonderful light, giving me the opportunity of seeing the leadership potentials in me more clearly, and in others. I will be happy to serve in some leadership positions, but I don't have the necessary leadership qualities that will help me in actualizing my dream. IIGL has shown me the way.
I love this institute also for the free tuition they offer to students across the world, to be honest, if this institute were to be an ordinary academic institution where people pay exorbitantly in order to receive lectures, probably I wouldn't be here at this time with my current level of income. Unless I pass their scholarship scheme, if any.
I have also checked some of the institutes that offer leadership and entrepreneurship in my country, Nigeria. Surely, I can't afford to go there, but I am not regretting it, because I am getting more than I should get there from IIGL. IIGL curriculum of studies is by far greater than those institutes. Yes, I have taken time to peruse them.
IIGL has transformed my being, from head to toe. I am also confident that I will still have more to learn as long as I remain a student of this noble institute. Marshall B. Rosenberg has taught me to learn how to be a non-violent communicator. Just like I was taught in the university when I was studying Mass Communication to appreciate Nonviolent Communication. This is one of the most useful books I have set my eyes on since I was born. Anyone who has not read this book is depriving himself a lot.
Learning never ends. I will keep reading the books presented by IIGL, and doing the assessments. There is one thing I love about the assessments; it is a comprehensive analysis of everything in the book. To the contributors, director, mentors and students, I express my deep sentiments of gratitude for inspiring my life in an amazing way. I am indeed happy.
I am happy that I am finding fulfillment in IIGL. If I am given the opportunity to serve the society in future, I will apply all the wonderful principles I have learned here, but before then, I will be putting all I have learnt in any way I am called upon to serve today. Long live IIGL!
What Our Students Are Reading
The 9 Steps to Financial Freedom By: Suze Orman ($11)
With over 3 million copies sold, The 9 Steps to Financial Freedom is personal finance classic that changes the way we think, feel, and act about money. Originally published 15 years ago, The 9 Steps to Financial Freedom broke new ground in personal finance by approaching money from a spiritual and emotional point of view. More invaluable in our trying financial times than ever, one-woman powerhouse Suze Orman's advice leads readers through nine simple steps to reclaim their power and embrace her philosophy: you are worth more than your money. This refreshed edition includes a new preface and updated information about the modern world of money management.
Students In Action
Nigerian Student Offers Event on Career and Technical Education
The knowledge, self confidence and motivation I have gotten from IIGL gave birth to an awesome event called: Career and Technical Education; The Key to the Future reported Level One student, Oluwatosin Adeosun; tosinsmiles4u@yahoo.com. This program was organized for 5 Technical Colleges in Ekiti State Nigeria in order to sensitize both the students and the instructors on the future of Technical in Nigeria and it's contribution to Nation's Development. He said, "we recorded about 300 participants during this event and the program was marked the first of it's kind in that environment I am looking forward to see a better citizen which Nigeria can be proud of through this great event."
Valuable Resources for Personal & Planetary Transformation
VSO
www.vso.org.uk
VSO is the world's leading international development charity that works through volunteers to fight poverty in developing countries. VSO brings people together to fight poverty. VSO is different from most organizations that fight poverty. Instead of sending money or food, they bring people together to share skills and knowledge. In doing so, they create lasting change.
VSO volunteers work in whatever fields are necessary to fight the forces that keep people in poverty – from education and health through to helping people learn the skills to make a living. In doing so, they invest in local people, so the impact they make endures long after their placement ends.
News
IIGL Welcomes First College Intern
IIGL is happy to welcome our first college intern this summer, Yasemine Akduman yakduman@uncc.edu, who is studying at the University of North Carolina in Charlotte. Yasemine found IIGL on the internet and approached us about the internship. She is a sophomore studying International Business. Yasemine has just enrolled as an IIGL provisional student and is working on some new fundraising and recruitment pursuits in exchange for college credit.
Meet Our New Students
We are pleased to welcome 2 new active students this month. They are from Nigeria and Uganda.
Mary Oghomena Ayideji (Nigeria)
I am Mena Ayideji (preferably called), I am a self-motivated and result oriented person. The challenging experience of doing something beyond that which I have already mastered can strongly hold my interest. I am interested policy development process, food security, financial literacy and managerial leadership; family, education, women empowerment, mentorship and consultancy while teaching and praying the will of God.
I dream of using food process development/technology to project African values. My goals are to gain employment in food/agriculture sector, climb a career ladder that will prepare me for work with a bilateral/multilateral organization in the long term. I plan do MSc degrees in Postharvest and food preservation technology, Organizational development in the short to intermediate terms.
I hold a BSc Degree in Microbiology, and have currently rounded off my Postgraduate Diploma program in Food Science & Technology both at the University of Nigeria, Nsukka. To my close associates, my faculty transfer from Biological sciences to Agriculture was a waste of time, resources and a step down. This idea for my last research project was borne out of the fact that overripe plantain fruit is unacceptable to most consumers' hence increased postharvest loss. I have been able to combine osmotic/ solar drying techniques to develop a product of consumer acceptability, co-authored with my supervisor three papers not yet published and also finished as the best in my class. I have come to appreciate multi-disciplinary problem solving skill, open mindedness towards life, networking and flexibility.
Leadership experience: I volunteered as a peer trainer on HIV/AIDS prevention in the compulsory one UNICEF/National Youth Service Corps scheme in Kwara State, Nigeria; through this role I gained communication and organizational skills, developed self confidence in speech presentation, I worked with my partner to mobilize and keep the interest of rural secondary student within the age of 14 to 16 years. My commitment and dedication to service earned my selection for a week training on HIV counseling at Zamfara state, where I role played the counseling session. I was exposed to listening skills and stress management techniques.
I have held other leadership positions in the Christian fold. I have held the position of zonal secretary for NCCF (Nigeria Christian Corper's Fellowship) with responsibilities of organizing, writing situation reports, program anchoring and in team planning of fellowship events that included induction and follow up of members, welcome/send forth parties, teaching the word of God . I have also held positions of youth leader, pastoral care fellowship leader, choir financial secretary and a dedicated member of the drama team.
With over sixteen years of helping out as sales representative in my mothers' clothing retail business, I ventured into various small retail businesses such as foodstuff, fashion and jewelry during school years. I have understood why keeping customers' loyalty is important. My mother trained me to appreciate quality in purchase and sales in the clothing line. I have traveled to a least one state within the six geo- political zones of Nigeria. I like watching epic adventures, Sci-fiction, and crime investigation movies such as 24, touch, cane. I am a wife and mother. I like reading, singing, cooking and attending educative seminars. My favorite books include Christian religion, motivational inspirational, finance/management to food science books.
David Mwesigwa (Uganda)
I am called David Mwesigwa married with four biological children plus five others that I do take care of. I've been involved with Cornerstone in different capacities/roles for many years. I was involved in the start up of Cornerstone Leadership Academy for Girls where my wife Sarah is the Head teacher now, Cornerstone Development Rwanda and Tanzania.
I now work as the Head – Finance and Administration and oversee ranch operations which is one of projects of Cornerstone Development that was established with the purpose of generating income to support the work of Cornerstone especially ranch schools
I also initiated a saving and credit group called Jakana Community Co-Operative Savings And Credit Society Limited (SACCO)where Cornerstone Leadership Academy For Girls is situated with the aim of encouraging our community to learn and appreciate the culture of saving and access credit services at affordable interest rates that will help them engage in income-generating activities for better and improved standards of living – and as a way of creating unity among our community and uplifting their financial standards through savings and credit. The vision of Jakana Community SACCO Limited is to be a reliable and honest Co-operative Financial Institution that will foster social and economic development of the community in Buwambo and beyond. The membership is now over 200 and many more are joining. Many people in and around Jakana, Matugga township and beyond have benefited a lot through credit services extended to them by Jakana SACCO.
I also initiated an initiative called AF Friend In Need Internationalin 2008 with the aim of reaching out to Buwambo Primary school kids in our neighborhood where Cornerstone Leadership Academy For Girls is situated with provision of food, and other basic personal necessities like books, pens and sanitary pads to girls.
This is school is under universal primary education (UPE) which is one of the Government of Uganda's main policy tools for achieving poverty reduction and human development.
Under the UPE program, the Government of Uganda abolished all tuition fees and Parents and Teachers Association charges for primary education. Following its introduction, gross enrolment in primary school increased from 3.1 million in 1996 to 7.6 million in 2003. This amounts to an increase of 145% (4.5 million children), compared to an increase of 39% (0.9 million children) between 1986 and 1996.
However despite all the efforts by the government and development partners to make education accessible by all, lack of meals, scholastic materials, clothing and other basic necessities has remained a big challenge and as a result there have been reported cases of poor concentration in class, irregular attendance, high dropout rates, and theft by children and sexual abuse of girls in an attempt to get what to eat. Pupils walk long distances to and fro School barefooted.
God has been faithful and through the support of our friends and well-wishers these 400 plus kids are able at least to get now a cup of porridge with sugar. Though this seems to be a like a drop in the ocean but at least now kids are able to stay in school the whole day and the enrollment has increased now. I love traveling, making new friends and reading books especially on leadership
To view their complete profiles, Click Here.
Visionary Leadership
Student Progress
We had 9 students from 3 countries complete a total of 13 books in June. These students were from Nigeria, Uganda and Zimbabwe
Mary Oghomena Ayideji (Nigeria)
* As a Man Thinketh
* Jonathan Livingston Seagull
Aishatu Ibrahim (Nigeria)
* Goals
* Goal Setting 101
Adeosun Oluwatosin Isaac (Nigeria)
* Success through a Positive Mental Attitude
Osayi Ujunwa Lynda (Nigeria)
* Being One; Finding Our Self in Relationship
* The Impersonal Life
Okorie, Eusebius Tobechukwu (Nigeria)
* How to Win Friends & Influence People
Noeline Kirabo (Uganda)
* Leading Consciously
David Mwesigwa (Uganda)
* As a Man Thinketh
* Jonathan Livingston Seagull
Thomas Shereni (Zimbabwe)
* Giant Steps
Busani Sibindi (Zimbabwe)
* The Secret
Graduates
Aishatu Ibrahim (Nigeria) completed Level Two
Statistics
New Enrollments
8 in June
22 enrolled in 2014
Book Assessments
13 in June
108 in 2014
Books Shipped
7 in June
73 in 2014
Cost of books
$147.23 in June
$1,481.75 in 2014
You Make It Possible
We extend a special thanks to the following individuals and/or organizations who contributed to IIGL last month. Your ongoing support makes this work possible.
Deb Silver (Israel)
Wanda Gail Campbell (USA/AL)
DM Tilley (USA/AL)
Lynne Murguia (USA/AZ)
Corine Wilson (USA/FL)
Lily Ann (USA/GA)
Margie Tice (USA/HI)
John Hornecker (USA/NC)
Michael Lightweaver (USA/NC)
Janis Thayer (USA/NC)
Janae & Barry Weinhold (USA/NC)
David Banner (USA/WI)
Deb Rosen (USA/WI)
Make A Difference
Dream Team 22
In January 2009 we launched a new idea which blends two previous endeavors: The Master Mind Group and the 22 Experiment. We are calling this Dream Team 22 and our goal is to have 220 people contributing $22 per month. We understand that money is energy and that to sustain and build IIGL we need a lot of people pouring their energy into this endeavor on a regular basis. We also know that not everyone can afford to commit $22 a month – especially our students, who live in countries with economies in which this amount can be equal to a weeks' salary. So we are offering two options for those who wish to become a part of the Dream Team. One can commit to a $22 a month contribution or to spending 22 seconds each day holding the vision of IIGL becoming financially sustainable by the end of 2009.
Will you join the Dream Team and help us create an energetic foundation to support the transformational work of IIGL? You can really make a difference in the world by making a modest contribution of time or money. To make the $22 a month commitment or a one time donation, click the link below. To become a member of the Dream Team 22 by committing 22 second a day to help us hold the vision, contact Deb for details: drosen2@wi.rr.com
Checks on US banks, payable to the International Institute For Global Leadership, can be mailed to PO Box 18909, Asheville, NC. 28814, USA. Contributions may also be made by credit card by clicking the link below. Contributions are tax deductible under the 501 (c) 3 tax code of the United States Internal Revenue Service.
To Contribute By Credit Card, Click Here
Newsletter Archive: Click Here to view archived issues of the Global Leadership News