International Institute For Global Leadership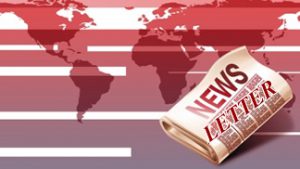 Issue #149* May 2014
www.global-leadership.com
Asheville, NC. USA
Guest Editorial
The Hidden Messages in Water
By Anthony Ayoade (Nigeria)
Ayoade180164@yahoo.com
At this moment in the history of mankind, the world is in a state of chaos; however, these ideas from another perspective have given me knowledge of my consciousness. The realization that my body is 70 percent water gives a simple and effective answer to the overwhelming challenges and resultant state of unhappiness being experienced by me and everyone in the world today. The world becomes better by having more respect for water; such action promotes personal health and leads to global environmental renewal. The inherent power of water has really opened my eyes to see that water and everything in the world deserves respect more than I had previously believed.Everything is important, overlooking and neglecting people and things under the erroneous belief that they are not important is ignorance, each time I avoid this wrongful act, I will be contributing to the betterment of the world.
To make the world beautiful I need to find a way of freeing myself from the numerous earthly desires by emitting positive emotions, especially love and gratitude that is highly recommended in this book. By acting out in love and gratitude I can start enjoying the life of health and happiness. By changing the way I think, I can understand how to live in harmony with water, with nature, with the earth, without destroying them under any guise. The destruction of the planet today is as a result of greed and other negative emotions of the majority, so I have to leave the crowd by becoming contented with what I have. Experiments revealed that when one person becomes aware of something, other people also tend to become aware.
Now, I have the awareness that I can heal myself and others in the world. Sickness and disease thrive in the world as a result of the negative emotions of hate, anger, greed, anxiety inside us. Medicine is useful in the treatment of illness, but drugs have side effects; my lifestyle and psychological well-being determines my healing from source. Every part of the universe contains information about all other parts of the universe. Since I have a universe in me, I possess all the information of the universes (past, present, and future) in view of the 108 elements inside me. What happens in me has impact on all parts of the world because everything is vibration that spreads out beyond limits of space and time.
Reading this book has made me seen gratitude in a new light, I need to express more feelings of gratitude for the air I breathe, the water I drink, and many things I overlook. The attitude of gratitude breeds contentment and peace. By understanding gratitude, I can see that it becomes easier to practice love beyond love of my country, my religion, my family as it is being done in the world today, leading to religious and tribal warfare in Eastern Europe, Africa, and the Middle East. As I am writing this report, Russia, instead of showing gratitude for what she has achieved as a country invaded Crimea under the guise of their love for ethnic Russians there. For the love of my family, I worked too hard to make them comfortable thereby affecting my health, now I understand that what I need to preach and practice is love and gratitude, to become aware of what it means to have enough and also see that I have so much around me that deserves my gratitude.
Now, each time I have the opportunity to get near water, I focus my attention to it and send thoughts and words of love and gratitude to it to resonate with water everywhere. This way, the souls of everyone in the world can receive what links us together-love and gratitude.
(Anthony is a Level Five student and this is from his March 2014 assessment).
What Our Students Are Saying
Erick Omari (Kenya)
Omari15ke@yahoo.com
It has been a positive walk of life for me right from the time I joined IIGL. It is not by an accident or by luck, but it was the best destiny in my life that I made a decision to be part and parcel of the program, God had planned perfectly for me to be in this program and I am a beneficiary of the output and fruits that I have reaped from the Institute. Little did I know that I needed something to liberate my freedom, thinking, socializing, achieving my aspiration, dreams, goals and empowerment in all aspect of life and make me a better being in this universe.
From the first initial stage, I felt a blessing to have known the Institute, since I had to take governance by reading through the books without supervision, in my own time and my own style. We have undergone lots of training in our life time, but IIGL surpasses them. IIGL gives you the practicality of life and how you can make yourself useful in this universe by discovering your being and the purpose of being in this world. Nothing is impossible when you are focused, and determined to achieve your dreams, goals and vision. It is only preparing yourself to be available when the opportunity knocks.
True personal power arises from a personality-soul connection. True personal power is the result of passion and purpose that is heart-driven, not ego-mind driven. Personal power results from empowering others, not just yourself. IIGL creates our personality – soul connection, in order to serve our nation better, in my small capacity IIGL has made me conquer lots of personal challenges and made me know how to tackle issues, and also help others achieve their goals through sharing and unleashing their potentials. I have helped people who have been having difficulties in unemployment struggle realize that they can create employment and employ others instead of thinking on how to be employed, it is a confession that I can testify.
Through prayers, and reading quality books from IIGL, I have made giant steps in my life. I am a better leader, and feel overwhelmed in whatever I do in our organization Alfa Network. Sometimes in life we struggle too much, only to find out that whatever we were looking for is just within our reach. Life as no rehearsal, whatever you can do, do it now, it as been my policy since joining IIGL, to do right things, at the right place and in the right time, because tomorrow never comes, so I have trained myself to do what I can in the right time there and then.
I have also learned that we can be to others only that we are to ourselves, therefore as we revalue ourselves and begin to feel to be giant in ourselves you need to conquer yourself before we conquer others in our way of thinking. I have also learned that when I treat other people with kindness and love, it is part of my way of paying debts to God and the world for the privilege of living on this planet.
I have learned that there is power in our words, what we speak is very powerful, because it comes from life, or breath, please review what you speak, if you speak positively, your life becomes positive, our attitude determines our approach to life.
What Our Students Are Reading
Psycho-Cybernetics and Self-Fulfillment By: Dr. Maxwell Maltz ($12)
Maxwell Maltz was an American cosmetic surgeon and author of Psycho-Cybernetics, which was a system of ideas that he claimed could improve one's self-image. In turn, the person would lead a more successful and fulfilling life. He wrote several books, among which Psycho-Cybernetics was a long-time bestseller – influencing many subsequent self-help teachers. His orientation towards a system of ideas that would provide self-help is considered the forerunner of the now popular self-help books. The word cybernetic comes from the Greek for 'steersman', and in the modern sense usually refers to systems of control and communication in machines and animals: how, for instance, a computer or a mouse organizes itself to achieve a task. Maltz applied the science to man to form psycho-cybernetics. However, while inspired by the development of sophisticated machines, his book denounced the idea that man can be reduced to a machine. Psycho-cybernetics bridges the gap between our mechanistic models of the brain's functioning. Maltz's genius was in saying that while we were "machines,: and while the dynamics of goal-setting and self-image might best be described in mechanistic terms, the fantastic variety of our desires and our ability to create new worlds were uniquely human. What could never be reduced to machine analogies were the fires of imagination, ambition and will. In this book "Psycho-Cybernetics and Self-Fulfillment", Dr. Maxwell Maltz teaches about: Goals, Self Image, Happiness, and more.
Students In Action
Congratulations Afere Lawrence!
Afere Lawerence (Nigeria) has been chosen to participate in the 2014 Washington Fellowship for Young African Leaders which is a new flagship program of President Obama's Young African Leaders Initiative (YALI). As a Washington fellow, he will arrive in the United States in June, where he will spend six weeks studying business and entrepreneurship, civic leadership, or public management at a U.S. institution of higher education. He will also hone your leadership skills and network with other young leaders from sub-Saharan Africa and the United States. After his academic residency at a U.S. college or university, he will travel to Washington, D.C., to participate in a three-day Washington Fellows Summit hosted by President Obama. There he will have the opportunity to interact with U.S. leaders in the fields of business, government, and the non-profit sector. In addition, a small number of fellows will remain in the United States for professional development opportunities at U.S. companies, non-profit organizations, or government agencies.
Upon completion of the U.S.-based program, his fellowship continues in Africa, where he will have access to ongoing professional development, networking, and the option to compete for seed funding.
(Lawrence is a Level Seven Student)
Valuable Resources for Personal & Planetary Transformation
MIT offers Free Course Materials
OCW.Mit.edu/index.htm/courses
"The idea is simple: to publish all of our course materials online and make them widely available to everyone."
MIT OpenCourseWare (OCW) is a web-based publication of virtually all MIT course content. OCW is open and available to the world and is a permanent MIT activity. View a list of most visited courses
Through OCW, educators improve courses and curricula, making their schools more effective; students find additional resources to help them succeed; and independent learners enrich their lives and use the content to tackle some of our world's most difficult challenges, including sustainable development, climate change, and cancer eradication. Read more about how these materials are making a difference.
News
Proposed 2014-2015 IIGL Board of Directors
The 2014-2015 Board member nominee list see below is submitted by the Nominating Committee, and is approved by the Executive Officers. It identifies those nominees who qualify as of April 5, 2014 and have expressed a sincere desire to serve as IIGL Board Members for one year beginning May 15, 2014. The election will be held at the annual meeting in Asheville, NC on May 13, 2014. IIGL active students, graduates or financial contributors may vote.
For those who plan to attend the upcoming meeting, you will obviously wish to vote in person. Additional nominations may be made at the meeting. These nominees must meet the same criteria as described in our previous requests for nominations.
If you cannot attend the annual meeting in person, you are requested to return your "Yes" or "No" proxy to Judith Royer ( judejoy@aol.com"> judejoy@aol.com), IIGL's current Recording Secretary no later than May 10, 2014. Please note PROXY in the subject line.
Active members who cannot attend in person and/or those who do not respond by e-mail by the May 10th deadline will be automatically considered in agreement with the nominated slate.
In addition, if you do plan to attend the Annual Meeting and require lodging, please contact Michael Lightweaver directly at lightweave@aol.com"> lightweave@aol.com to make your reservation. If you would like to join the meeting via conference call, please contact Kathleen Oweegon at Oweegon@bridgesofpeace.com for more details.
Nominated Officers
Noeline Kirabo- President (Uganda) – Level Six Student and National Coordinator
Felix Iziomoh- Vice President (Nigeria) – IIGL Graduate and National Coordinator
Lindzee Lindholm- Vice President (USA) – Level Seven Student
Kathleen Oweegon-Communications Secretary (USA) Contributor
Judith Royer-Recording Secretary (USA) Contributor
Charles Kabera-Treasurer (Rwanda) IIGL Graduate and National Coordinator
Nominated Board Members
Yieh Odette Gwain (Cameroon) Level Five Student and National Coordinator
Erick Omari (Kenya) – IIGL Graduate and National Coordinator
Osayi Ujunwa Lynda (Nigeria) – Level Five Student
Kennedy John Offor (Nigeria) – Level Five Student
Harriett Opondo (Uganda) – Level Four Student
Lynne Murguia (USA) – Contributor
DM Tilley (USA) – Contributor
Please take a moment and vote for your Board of Directors! We have another great year ahead for IIGL!
Meet Our New Students
We are pleased to welcome 2 new active students this month. They are from Nigeria and Rwanda.
Adeosun Oluwatosin Isaac (Nigeria)
My name is Adeosun Oluwatosin Isaac, hails from Iresi in Osun State Nigeria. I was born into the family of Mr and Mrs. Ezekiel Olagbenjo Adeosun on 13th January 1986. I had my primary education in Methodist Primary School, Ayegbaju Ekiti.Ekiti State of Nigeria. I had my Secondary Education in New Church Grammar School.Owo.Ondo State of Nigeria. My post secondary education at Government Technical College, Ikole Ekiti.Nigeria My National Diploma in Electrical/Electronics Engineering from Federal Polytechnic Nekede, Owerri Nigeria
I am a young man with full passion for excellence. I derive pleasure in developing minds, sharing knowledge, motivating young ones, peers, and young adult through words of encouragement, seminars, etc.
My passion and commitment to developing minds gave birth to Excellent Youths Ambassadors an NPO (Non-Profit Organization) August 19, 2013. This forum strictly based on enlighten youths through words of encouragement, Annual Mega Summit,Weekly gathering (Every Sunday by 4:00pm) distribution of tracts/magazine.
Secondly, a library/resource centre was open in the name of the organization for the use of general public. Through this I have been able to play a very key Leadership role and again what I learned from being the Founder of the organization was how to motivate and encourage others effectively when situations seemed hopeless. How to delegate duties, I deeply understand people's urgent needs.
I love traveling a lot and I derive joy in this because it allows me to meet with diverse people with diverse culture. I love reading motivational books and my best author is Pastor Joel Osteen. He is also my mentor. I love him because there is no impossibility in his dictionary. He is the Senior Pastor of Lakewood Church. Houston Texas.
In leadership I choose Lee Kuan Yew as a role model because of his passion and commitment in developing citizens of his country. He served tireless to see Singapore coming up as a strong and independent nation. Lee was born in Singapore on September 16, 1923. He became the first prime minister of Singapore on June 5, 1959-1990.Thereby he became the longest serving prime minister in world history.During his long rule, Singapore became the most prosperous nation in Southeast Asia. "Even from my sick bed, even if you are going to lower me into the grave and I feel something is going wrong, I will get up." A quote from Lee. This simply shows his type of person and what he lived for.
Part of my future plan is to see myself through whatever God gives me as a gift in life to keep developing minds, raising reliable citizens, contributing positively to economic development of my nation and beyond in a more effective way. Through this selfless service I am looking forward to see my name among the first 100 the most influential men in the world. Secondly, I want to see my dream of having the most popular, reliable, finger-licking restaurant/fast food coming through. The one that will be globally recognized.
I am the last born in my family. I have 6 elderly ones.4 girls and 2 boys. My mom is the most influential person in my life. She is supportive in everything I do and she is hardworking and God fearing. She is a teacher to the core and a lover of prayer. I am currently working with Nigerian Bottling Company Ltd Nigeria as the Process Improvement Team Member. My best movie is from Mount Zion Film Ministries in Nigeria. My best friend is Janet Oluwatosin Agboola. I love learning new things, new ideas and meeting new people.
Anthony Rugigana (Rwanda)
Let me first bring to your attention the book called Talking to Myself by Nelson Mandela recent democratic world exercised leader who passed away. I am taken up by his mind set in that people are free to live the way are born to live not individual in capabilities which I termed as Carnal mind in the above paragraph of most leaders that ends up dipping the nation into calamity, agony life and meaning less life, time to spell out valid examples of leaders who went on carnally and ends up all people into dam pits of hell.
I therefore also talk to myself on the way I see things happening today a key in queue is African Continent, meaning
I am observant in nature, patient, enthusiastic that together we can change the world. My dream is to see the world changing to the gains of majority not minority which is the topic of the day. I have gone through ministerial ethics training of one year in Kenya which I obtained a certificate in ministerial ethics and on my day to day life to try and exercise this by exemplary life in friends, family and entire working environment backed by humility which is a driving pillar of it all to work well.
I real love all nations regardless of their race, tribe norms and belief based that we are all equal but which most leaders today aren't hospitalist to this, but instead are dictators.
I really love to listen to news when facilities are available and one of my favorite station is BBC,I also love to quote most of the leaders globally and stay in their mindset tunes, example of the leaders tunes I real miss and now exercise his tunes of styles of leadership is late Nelson Mandela of South Africa.
I love to be open in discussion (freedom of speech) though most African countries do limit intimidates) our right to spell out what is right and what is wrong.
I am extremely bold in season and out of season literally I do resist all situations based on what I am pursuing to achieve or to reach at. I yearn to take appropriate decision and in most cases do yearn to risk my life especially when Truth, Freedom, Peace is violated to majority which is common mess topic to most leaders today key in point is African Continent. I like to serve under maximum supervision, I have interpersonal skills.
Finally I yearn to be an example in communities, by provision of Freedom of speech, rights of human being in length, gender balance in sex, human rights put into considerations based on right legal applications, qualified human resource to their distinguished roles and responsibilities with out favoritism.
As said before I love to discover daily and learn what I do not know if at all I happen to have the potential resources by use of internet surfing, reading news paper, listening to news, history review. No force in this world can stop a determined person/nation to have freedom or look forward as I am doing it.
To view their complete profiles, Click Here.
Visionary Leadership
Student Progress
We had 13 students from 8 countries complete a total of 20 books in April. These students were from Cameroon, Ethiopia, Ghana, Nigeria, Rwanda, Tanzania, Togo and Uganda.
Yieh Odette Gwain (Cameroon)
* The Debt Virus
Nurelegn Zelalem Mihrete (Ethiopia)
* Real Magic
* Success Through a Positive Mental Attitude
Moses Baffour Awuah (Ghana)
* The New Dynamics of Winning
Ayoade Anthony (Nigeria)
* Buffet: The Making of an American Capitalist
* The Alchemist
Iziomoh Emmanuel (Nigeria)
* Goals
* Goal Setting 101
* Leadership for Dummies
* Unlimited Power
Ogbaka Iji Friday (Nigeria)
* Keys to Success
Oluwatosin Adeosun Isaac (Nigeria)
* As a Man Thinketh
* Jonathan Livingston Seagull
Osayi Ujunwa Lynda (Nigeria)
* Reviving Ophelia
Nwakuma Paul Young (Nigeria)
* Maximum Achievement
Anthony Rugigana (Rwanda)
* As a Man Thinketh
* Jonathan Livingston Seagull
Augustine Ntomola (Tanzania)
* Success Through a Positive Mental Attitude
Dogbo Kofi Fafali (Ghana)
* Seven Habits of Highly Effective People
Candia Emmanuel (Uganda)
* Psycho-Cybernetics
Graduates
Nurelegn Zelalem Mihrete (Ethiopia) completed Level One
Iziomoh Emmanuel (Nigeria) completed Level Two
Busani Sibindi (Zimbabwe) completed Level Three
Statistics
New Enrollments
2 enrolled in April
11 enrolled in 2014
Book Assessments
20 in April
75 in 2014
Books Shipped
7 in April
50 in 2014
Cost of Books
$142.65 in April
$1,013.80 in 2014
You Make It Possible
We extend a special thanks to the following individuals and/or organizations who contributed to IIGL last month. Your ongoing support makes this work possible.
Deb Silver (Israel)
Edmee DiPauli (UK)
Wanda Gail Campbell (USA/AL)
DM Tilley (USA/AL)
Charles Betterton (USA/AZ)
Lynne Murguia (USA/AZ)
Corine Wilson (USA.FL)
Lily Ann (USA/GA)
Margie Tice (USA/HI)
John Hornecker (USA/NC)
Michael Lightweaver (USA/NC)
Janis Thayer (USA/NC)
Janae & Barry Weinhold (USA/NC)
David Banner (USA/WI)
Deb Rosen (USA/WI)
Make A Difference
Dream Team 22
In January 2009 we launched a new idea which blends two previous endeavors: The Master Mind Group and the 22 Experiment. We are calling this Dream Team 22 and our goal is to have 220 people contributing $22 per month. We understand that money is energy and that to sustain and build IIGL we need a lot of people pouring their energy into this endeavor on a regular basis. We also know that not everyone can afford to commit $22 a month – especially our students, who live in countries with economies in which this amount can be equal to a weeks' salary. So we are offering two options for those who wish to become a part of the Dream Team. One can commit to a $22 a month contribution or to spending 22 seconds each day holding the vision of IIGL becoming financially sustainable by the end of 2009.
Will you join the Dream Team and help us create an energetic foundation to support the transformational work of IIGL? You can really make a difference in the world by making a modest contribution of time or money. To make the $22 a month commitment or a one time donation, click the link below. To become a member of the Dream Team 22 by committing 22 second a day to help us hold the vision, contact Deb for details: drosen2@wi.rr.com
Checks on US banks, payable to the International Institute For Global Leadership, can be mailed to PO Box 18909, Asheville, NC. 28814, USA. Contributions may also be made by credit card by clicking the link below. Contributions are tax deductible under the 501 (c) 3 tax code of the United States Internal Revenue Service.
To Contribute By Credit Card, Click Here
Newsletter Archive: Click Here to view archived issues of the Global Leadership News